The 2022 Feel-Good "Cleanse"
You must be signed in to print this content
This year, we're redefining the word "cleanse" - it's all about feeling good.
It's that time of year - new year's resolutions! Here at Giadzy, it's customary that we kick off the new year with a clean-eating cleanse. This year, though, we're doing things a little differently - and looking to redefine the word "cleanse" while we're at it.
Going into 2022,
we're all about feeling good
. That means ditching the pressure (come as you are!) and doing away with the idea that we need to somehow completely change our way of being (and eating!) just because it's a new year. It's been a particularly hard two years - let's all be a little gentle on ourselves!
This time around, the goal of our "cleanse" is really just to feel like your best self: how to function best in your day-to-day life, and finding what works for you in that journey - it
is 
different for everyone. We don't want to peddle a restrictive or challenging diet - so we won't! - but it is undeniable that the food you put in your body is one of the first and most important stepping stones to feeling happy on a chemical level.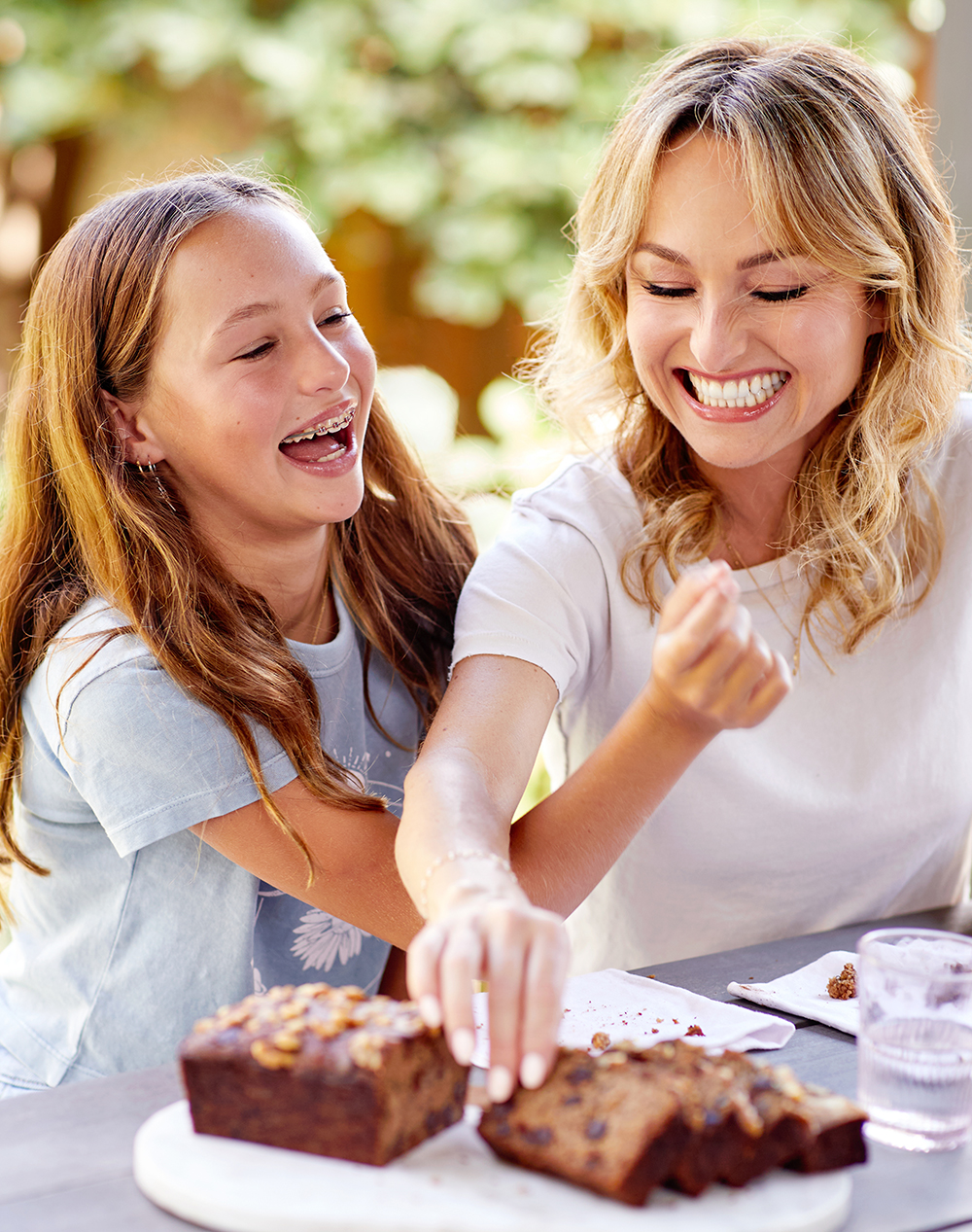 "
The foods we consume have a big influence on our mental health and cognitive function due to the connection between our gut and our brain," says Harvard-trained Nutritional Psychiatrist, Dr. Uma Naidoo. "Through this gut-brain connection, our gut (digestive tract) and our minds quite literally speak to each other!"
So, here it is - our feel-good "cleanse" for 2022! 
All of these meal options were chosen to make us feel better in one way or another - with feel-good foods that make your gut happy, with non-dairy or non-gluten recipes for those with sensitivities, and even an option for super quick and easy meals so you can spend more of your evening relaxing.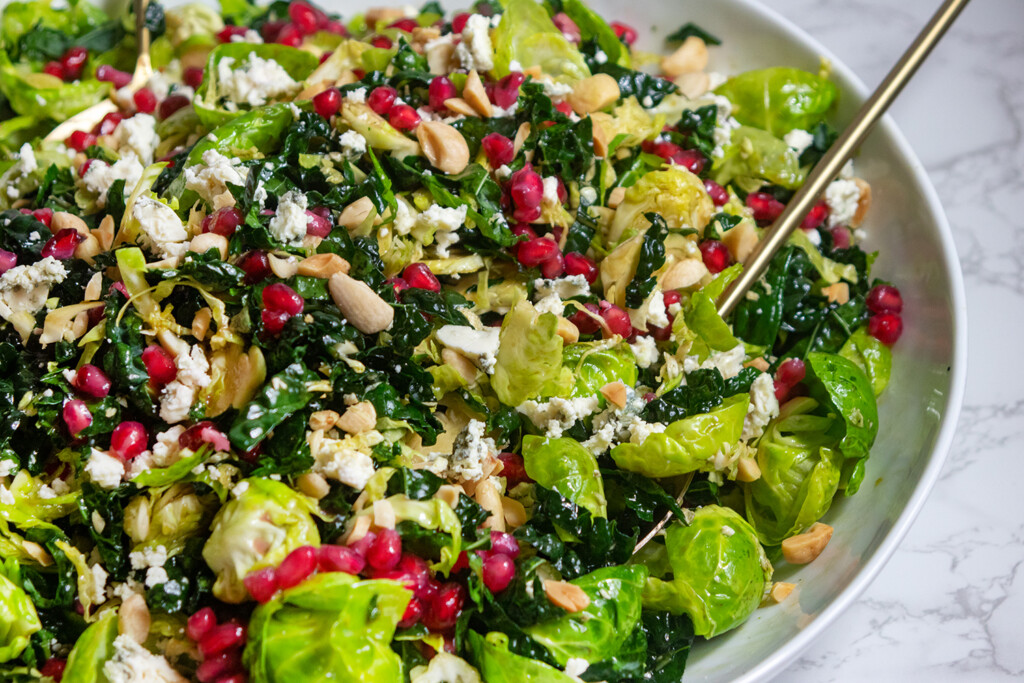 For those looking to fit more vegetables in their day...
Studies show that variety is more important than quantity when it comes to produce and optimal gut health (which is proven to make us happier!) - so next time you're at the grocery store, try grabbing a few new veggies, and make it a habit. Giada's favorite tip for trying something new? "Every time you go to a restaurant and you see a vegetable you've never tried or aren't used to, order it! That way, it's less intimidating and you can decide if you like it before you try cooking with it."
Brussels Sprouts, Kale and Pomegranate Salad
Raw Fennel, Apple And Carrot Salad
Roasted Root Vegetable Salad
Giardiniera
Spicy Parmesan Green Beans and Kale
Eggplant Caponata
Italian Stir Fry
Slow Cooker Chili Verde
Vegetable Parmesan
(hint - you can stick pretty much 
any 
veggie in this!)
Pasta With Vegetable Bolognese
Mushroom Ragu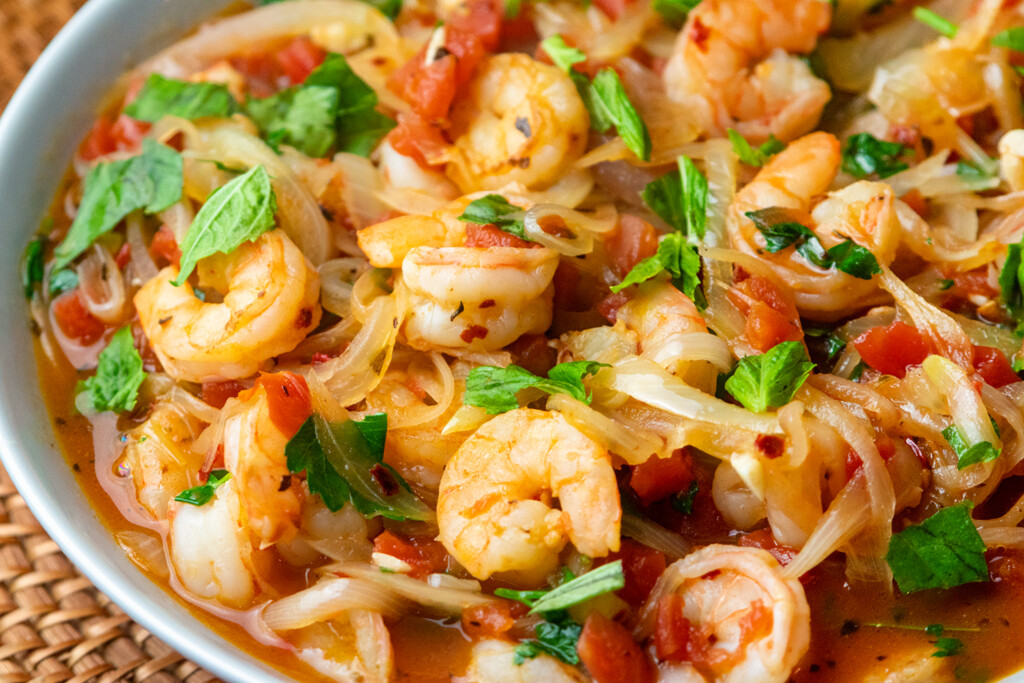 For those looking for dairy-free recipes...
No dairy, no problem! These recipes bring on all the flavor and decadence without any of the dairy products.
Shrimp Fra Diavolo
Italian Tuna Salad
Funghi Alla Fiorentina
Vegan Mushroom Risotto
Soba Noodle Salad
Wild-Rice Stuffing in Squash Boats
Rice-Stuffed Tomatoes
Creamy Pumpkin Soup
(just omit the Parm!)
Chicken with Chickpea Tomato Ragu
Acqua Pazza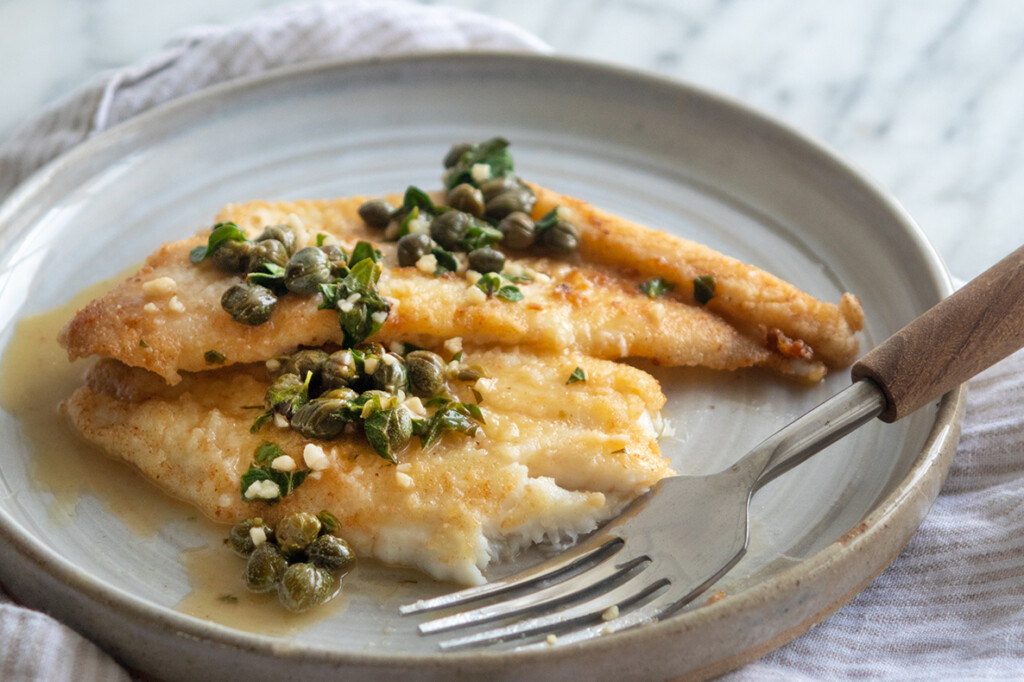 For those looking for gluten-free recipes...
Yes, Italian food *can* be amazing without the gluten! With all the amazing gluten free products out there these days, you can still make virtually any pasta you want - but here are all the recipes that fall outside the pasta category.
Chicken Vesuvio
Grilled Vegetable Salad
Dijon Maple Brown Rice Salad
Antipasti Caprese Salad
Insalata Di Riso
Italian Chicken Salad in Lettuce Cups
Shrimp and Sausage Cioppino
Gluten Free Sole with Lemon Caper Sauce
Slow-Cooker Quinoa Minestrone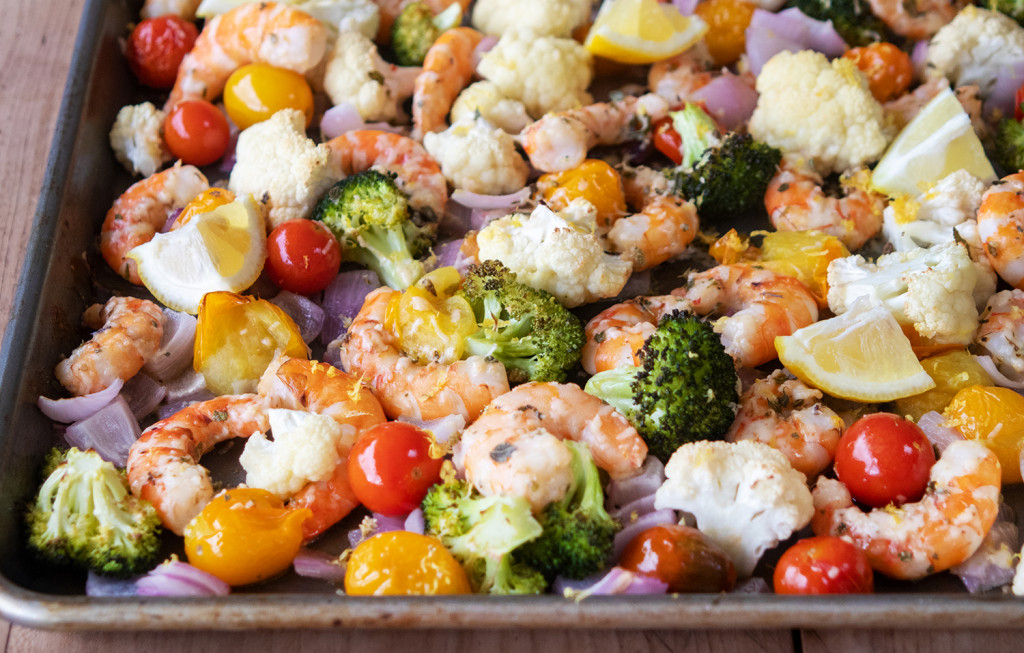 For those in need of something easy and fast...
Because, let's face it, sometimes the best thing we can do for our mental health is get dinner done FAST (and with minimal dishes!)
Sheet Pan Shrimp
20 Minute Meatballs
Sheetpan Eggplant Parmesan
Fusilli With Ricotta and Green Beans
Paccheri with Steak and Peppers
Halibut With Olive Relish
One-Pan Chicken Marsala
Weeknight Chicken Thigh Parmesan
Instant Pot Chicken Cacciatore
Lemon Chicken Bocconcini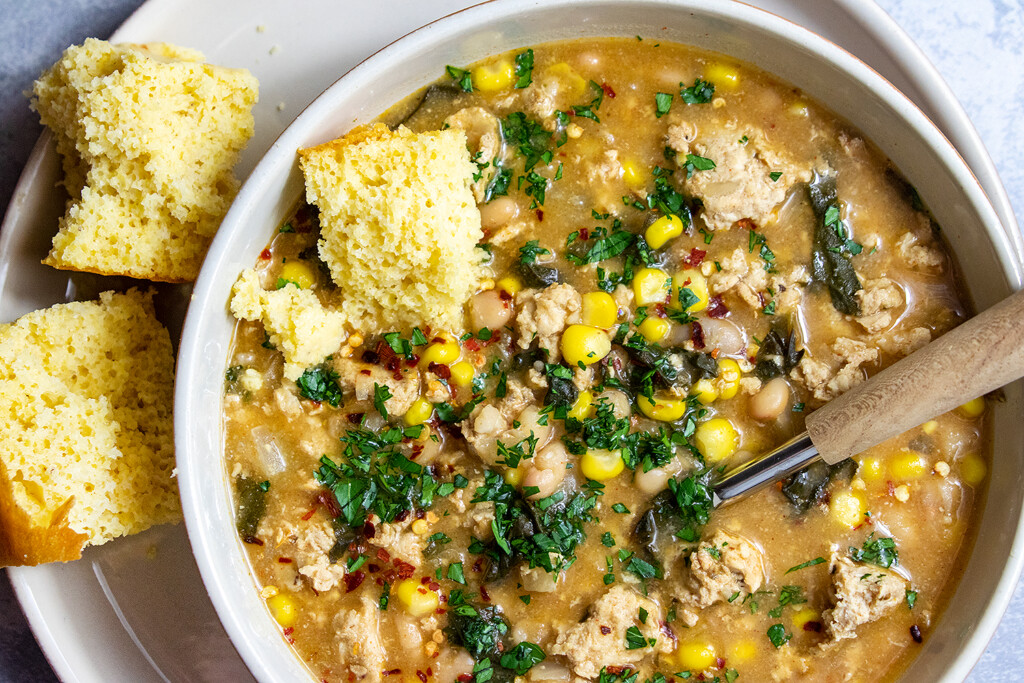 For those who need something comforting (but nutritious!)
The call for something comforting doesn't mean we have to go to bed with indigestion or wake up the next day feeling awful! These recipes bring on the soul-warming factor, all while remaining super nutritious and delicious.
Chicken And White Bean Chili
California Turkey Chili
One-Pot Loaded Chicken Stew
Baked Penne With Roasted Vegetables
Stovetop Chicken Tetrazzini 
Chicken, Artichoke and Cannellini Bean Spezzatino
Vegetable-Stuffed Shells
White Beans With Cavolo Nero
Winter Minestrone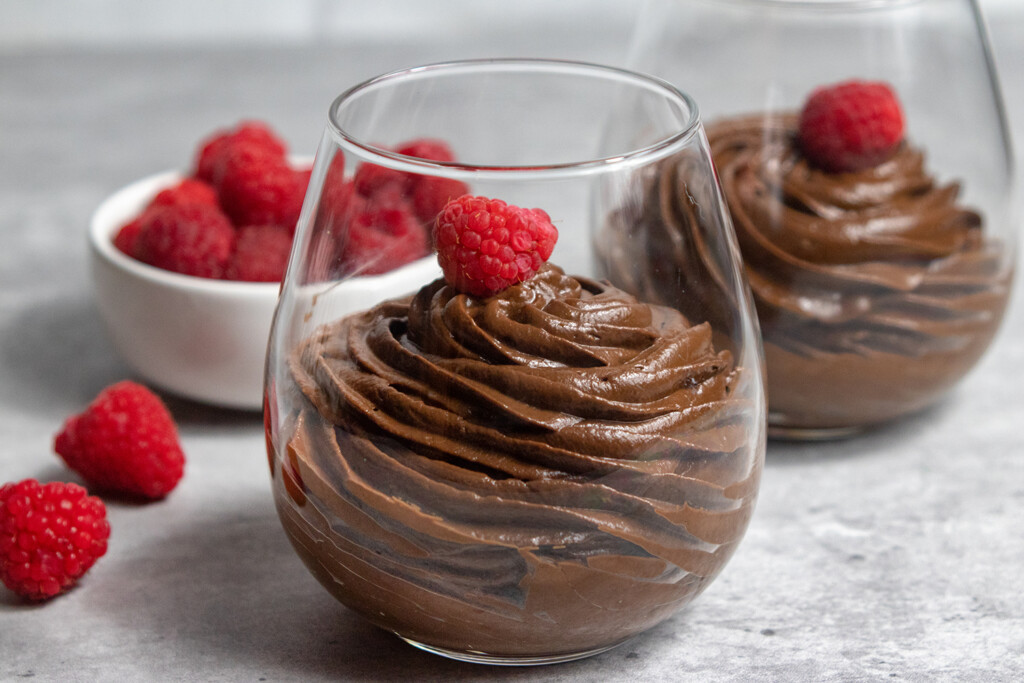 For a sweet treat that leaves you feeling great
Because you deserve something as sweet as you!
Avocado Chocolate Mousse
Quinoa Chocolate Chip Cookies
Gluten-Free Banana Walnut Bread