The Giadzy 2021 Christmas Menu
You must be signed in to print this content
This easy Christmas menu will have your guests asking for every recipe.
A Christmas dinner is a special one indeed, but after all of the holiday celebrations leading up to it, we certainly appreciate a meal that's easy to whip up. That's where our 2021 Christmas Menu comes into play - we're all about keeping things simple and prep-ahead, so you can spend more time hanging out with loved ones and less time laboring over the stovetop!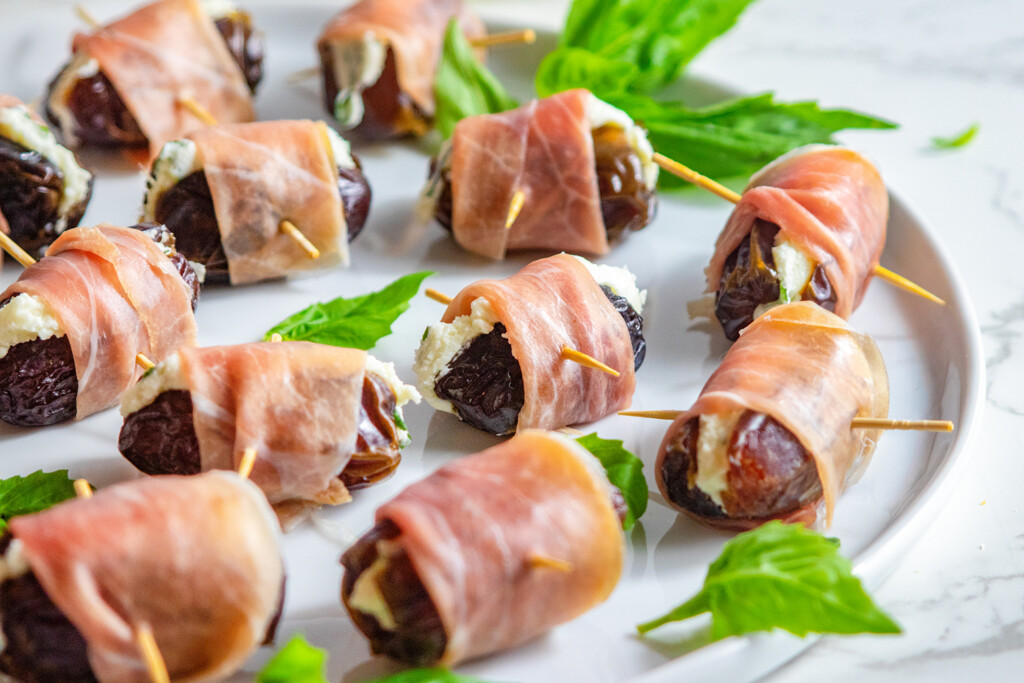 This bite is as simple as it can possible get - there's no cooking required, and you can make them a day ahead and cover them up in the fridge. Oh, and of course they're delicious - sweet dates, salty prosciutto, and tangy goat cheese. Win, win, win.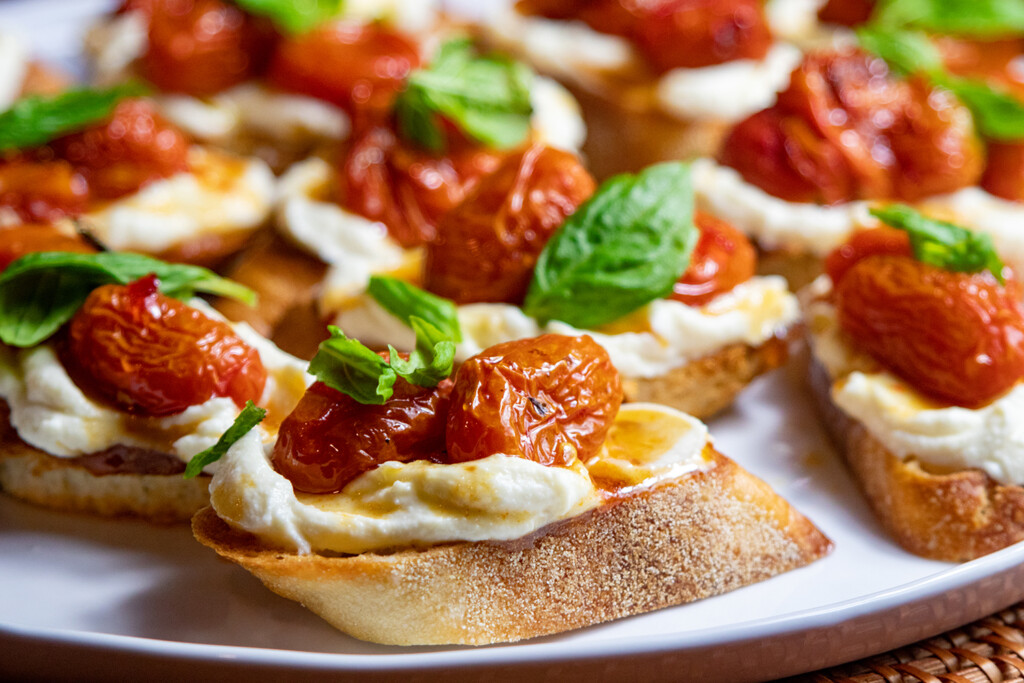 This dish is so good, it's a recurring appetizer at Giada Vegas! You can make 
every 
element of this ahead of time, and assemble it all when it's time to eat. It's a flavor and textural party in your mouth, and one of our go-to crowd pleasers.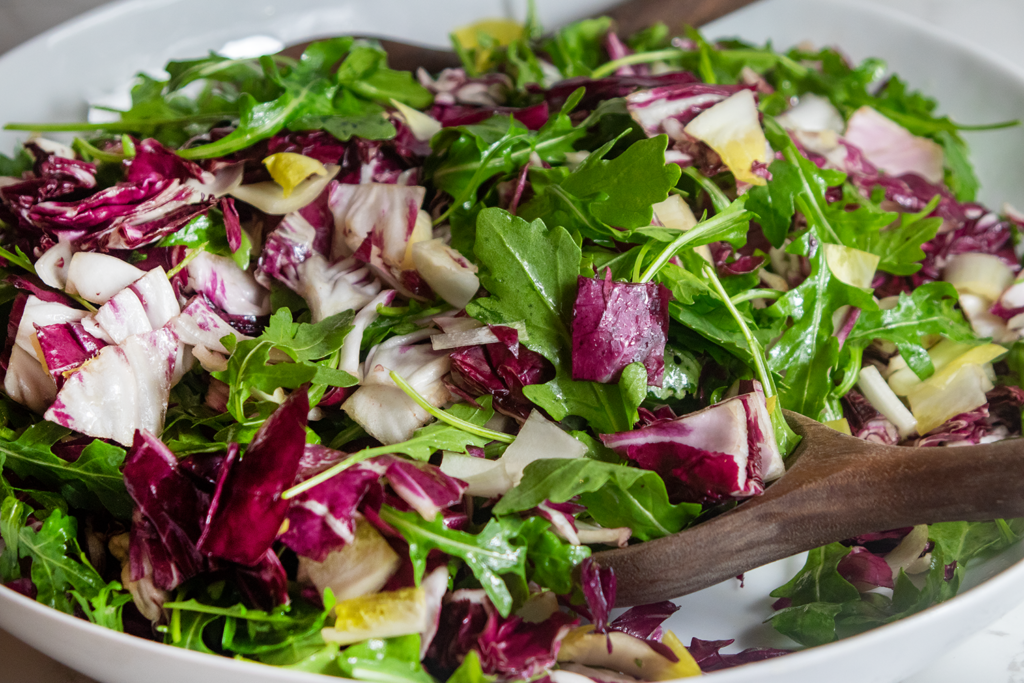 Because when the rest of the meal is this good and full of flavor, you really just need a simple salad to add some brightness (and some greens!) to the plate. This is Giada's go-to basic salad: a tasty mix of Italian greens gives it great color and texture, and the simple vinaigrette ties it all together. Keep this one in your back pocket!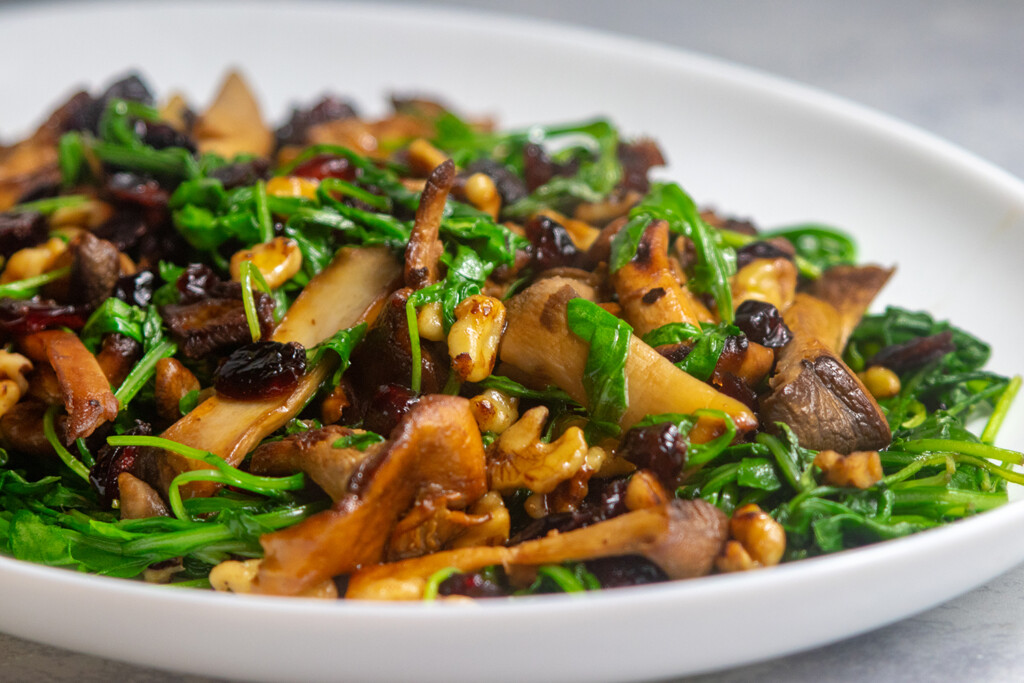 This combination of ingredients may seem adventurous, but it's incredibly common in Italy. The result is a dish that's bursting at the seams with flavor: earthy savory mushrooms, peppery arugula, sweet dried cranberries and crunchy walnuts. It goes perfectly with the creamy pasta and pork loin on this menu.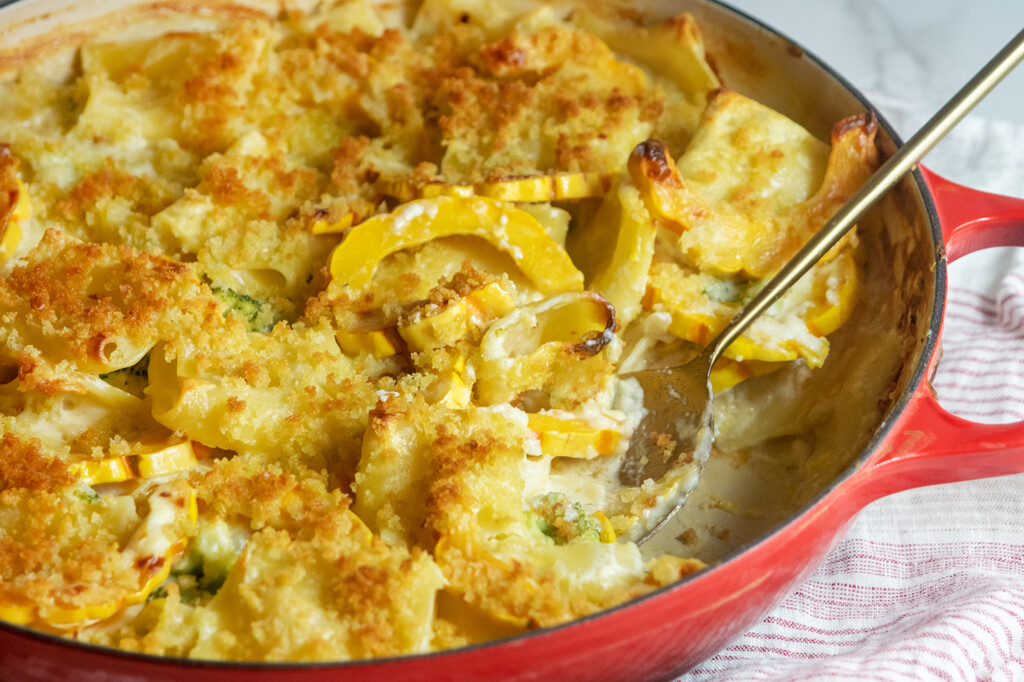 Giada's secret? 
Always have a baked pasta at a holiday dinner.
You can completely assemble it a day or two ahead of time, and bake it to hot and bubbly perfection when it's time to eat. This creamy pasta gets some great sweet flavor from beautiful half-moons of delicata squash, and a bit of broccoli rabe (or broccolini, if you can't find it) gives it an extra layer of color and flavor.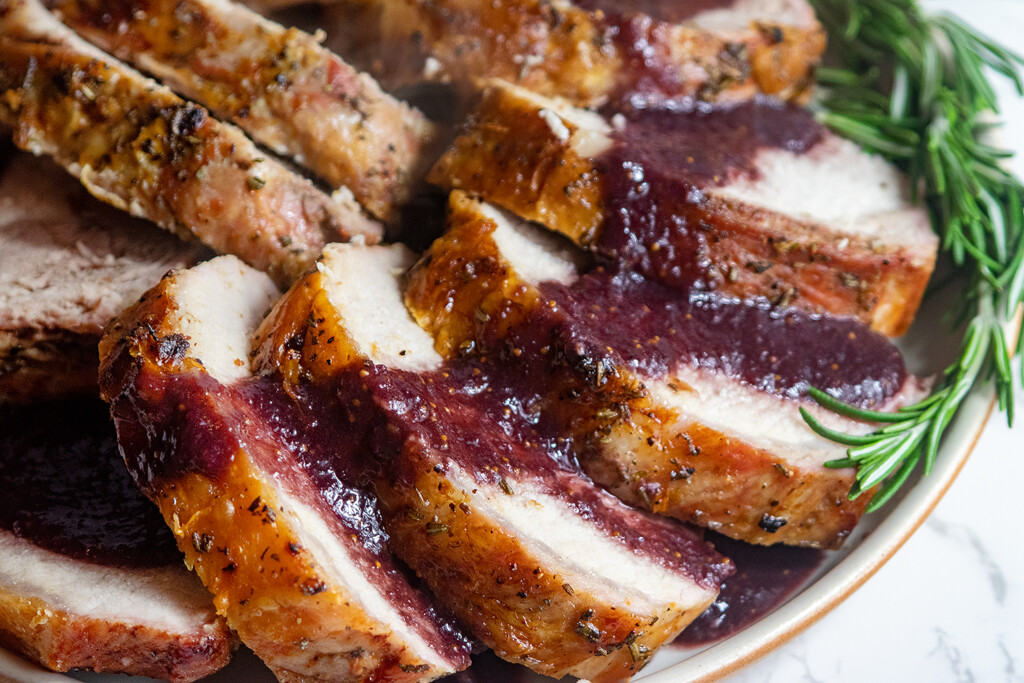 This roasted pork loin is incredibly simple to make, and the secret is in the sauce: made from Port wine, dried figs, and aromatics like rosemary and cinnamon sticks, he result is a slightly sweet, rich sauce that adds a beautiful jewel tone to the plate. Mix a bit of it in with your baked penne and Funghi Alla Fiorentina - it won't be a mistake!
For dessert? We had trouble narrowing it down. Tap here for some of
Giada's very best Christmas desserts
, from
Cannoli Cheesecake
to
Torta Caprese
.