Giada's Capri-Inspired Feast Of The Seven Fishes Menu
You must be signed in to print this content
Giada's reimagining the Feast Of The Seven Fishes this year by drawing inspiration from her favorite Italian island: Capri.

The Feast of the Seven Fishes is a beloved Italian tradition, stemming back to the early 1900's and remains in full-force popularity in Italy today.
Like many Italian traditions, you could pop into different households in Italy, and each nonna would explain differing rules of what exactly constitutes a proper Feast Of The Seven Fishes. As an overarching whole, there are no hard rules that need to be adhered to: there's no particular fish that must be eaten, there's no specific preparation, not every dish needs to include seafood... and, no - you don't actually need to make seven types of fish!
 
Giada has shared many of her easy versions of this feast in the past - her easy spin last year is a favorite. However, this year, she's taking a different approach: this Feast Of The Seven Fishes is inspired by Giada's favorite glamorous island in Italy: Capri.
 
Capri is known for a multitude of coastal dishes, all of which could easily find themselves on an Italian Christmas Eve menu. Think lemons, light and bright flavors, and the freshest seafood you could imagine. This year, Giada's menu is doing exactly that - and these are the courses she's making.
Giada's Capri-Inspired Feast Of The Seven Fishes Menu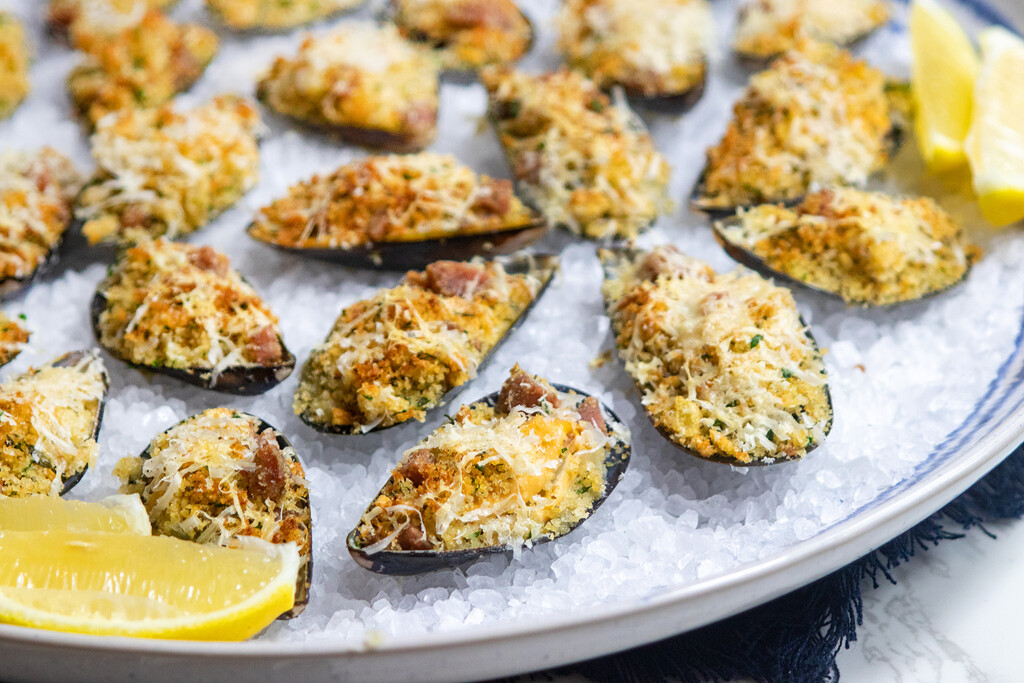 These mussels are loaded up with flavorful ingredients, and get golden-brown and crispy in the oven for a perfect appetizer!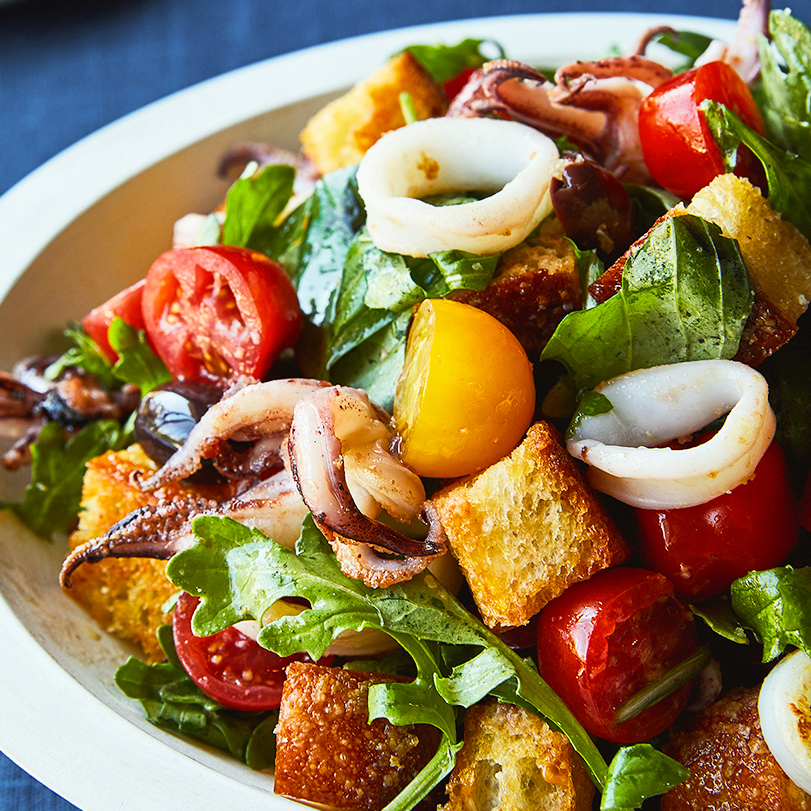 This colorful bread and seafood salad is a coastal staple in Italy, made either with octopus or squid.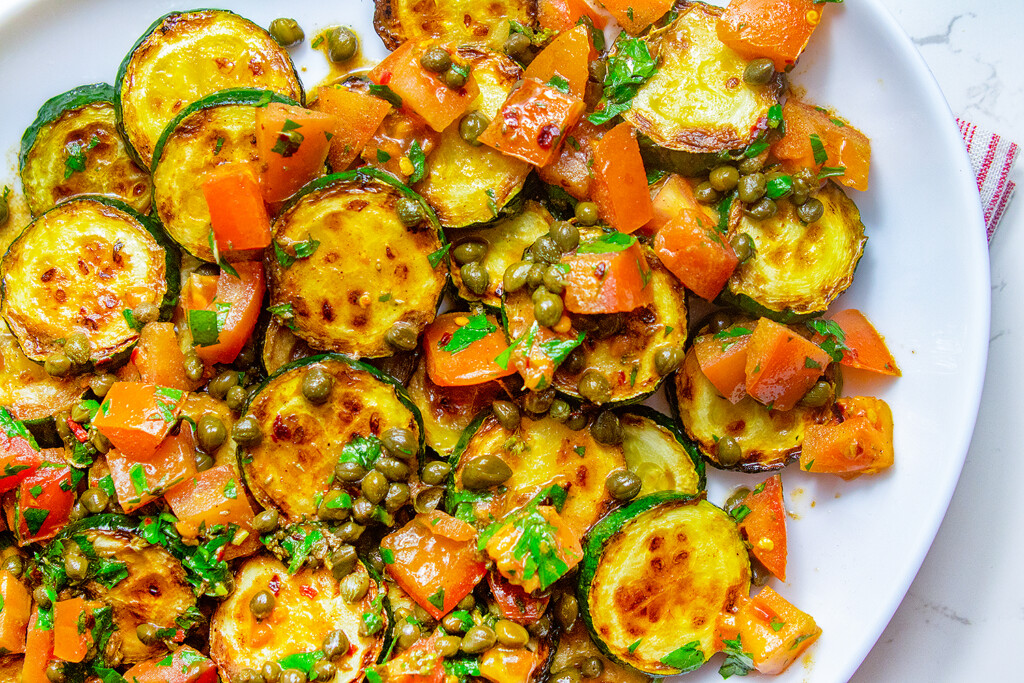 This vibrant side-dish gets tons of flavor from an anchovy and caper dressing - it's about as southern Italian as it gets!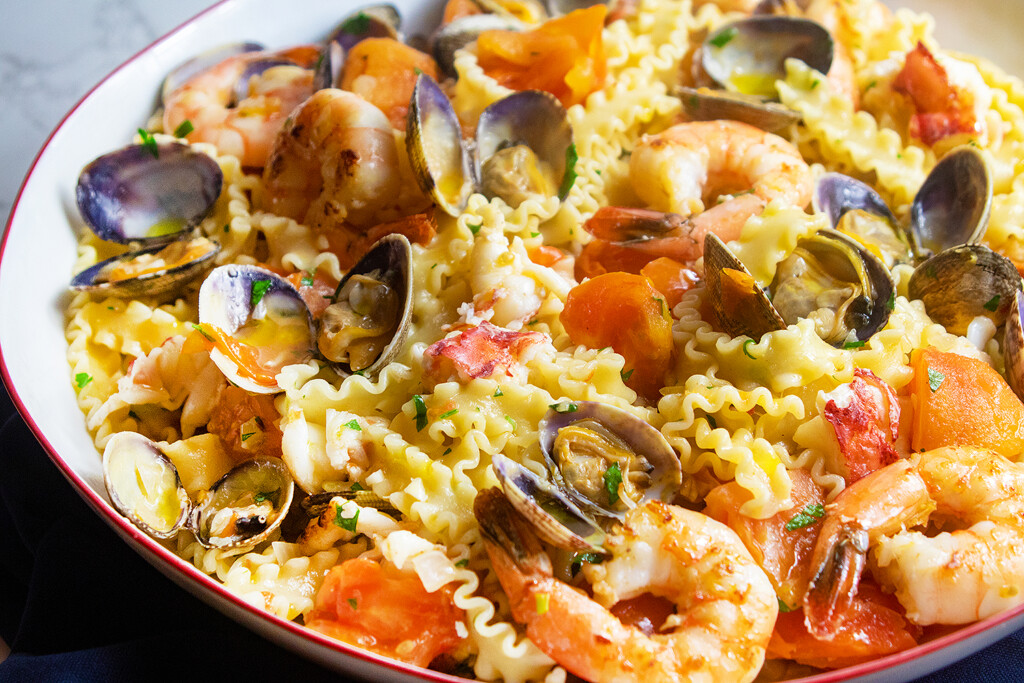 A translation of "fruit of the sea," this seafood-abundant pasta is a classic dish you'll find in any restaurant in Capri.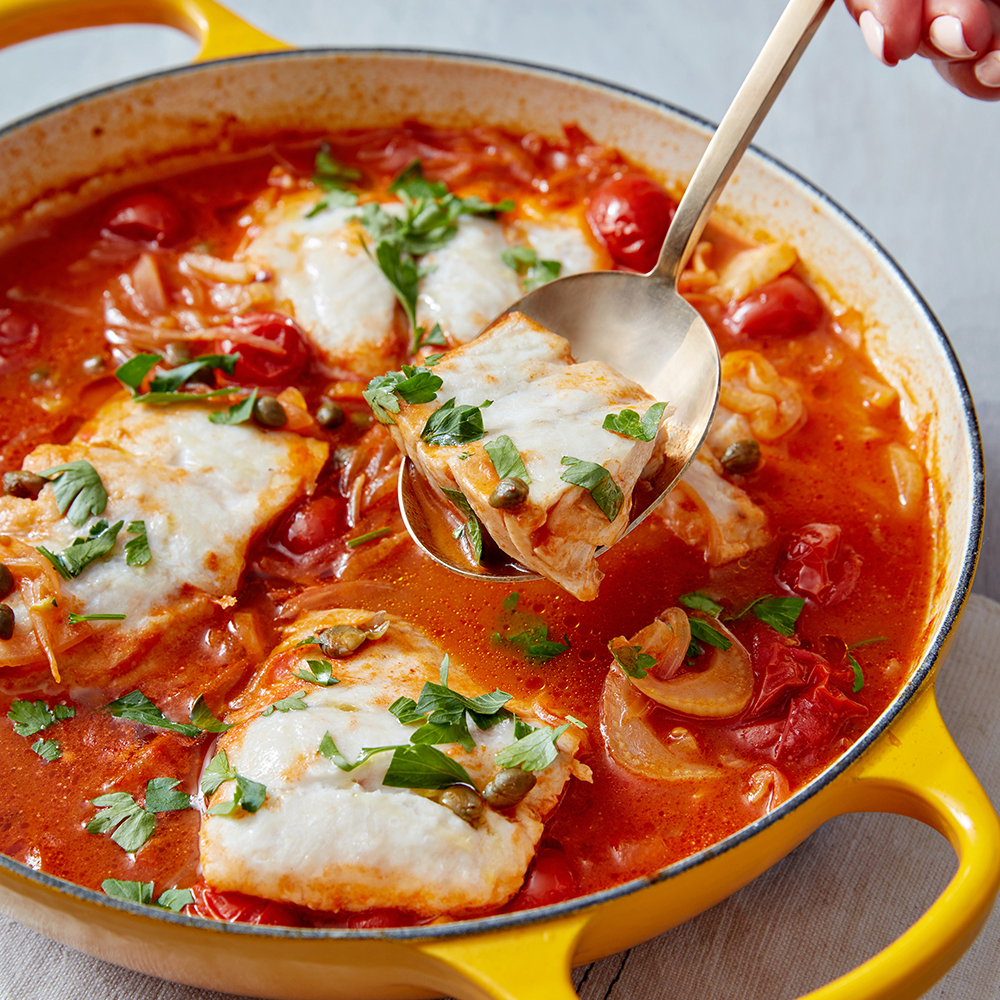 Acqua Pazza translates to "crazy water," referring to the bold and flavorful spices in the sauce!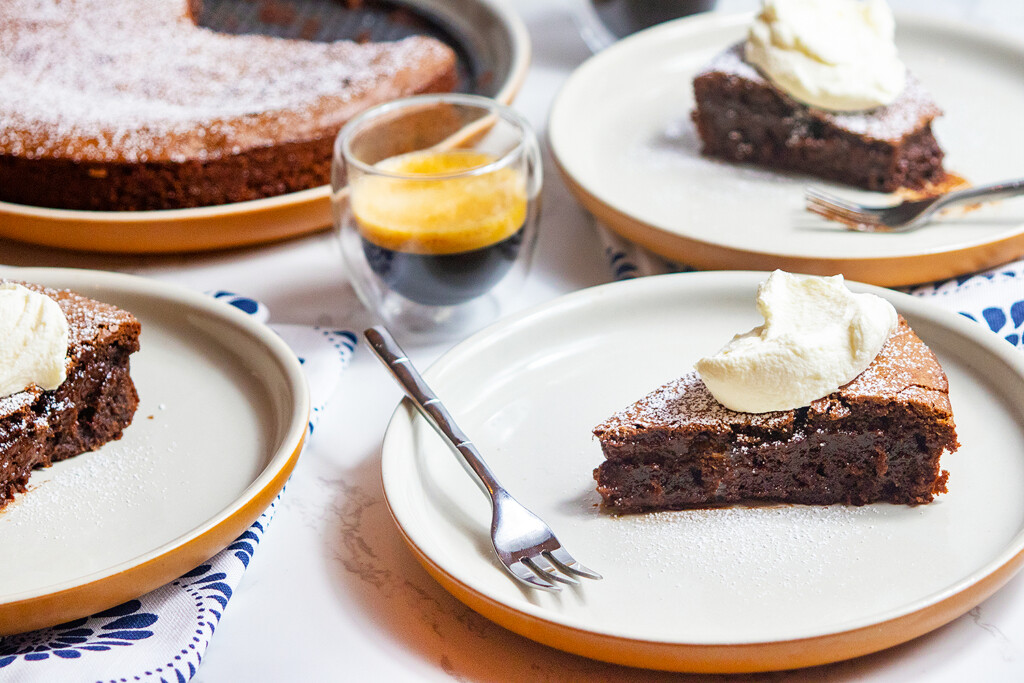 The most fitting end to any Capri meal: the rich, decadent, chocolatey Torta Caprese.