Giada's Easy Feast Of The Seven Fishes Dinner
You must be signed in to print this content
Longtime readers of Giadzy are no stranger to the Feast Of The Seven Fishes - aka, the seafood-abundant meal that gets eaten on Christmas Eve per Italian tradition. 
Like many Italian traditions, this particular meal ranges from region to region and family to family - but make no mistake that every family will have their own rules that can't be defied for the special meal! As a whole, there are no hard rules that need to be adhered to for a proper Feast Of The Seven Fishes: there's no particular fish that 
must 
be cooked, and there's no specific dish or preparation either. Everyone has their own version!
The origins of this classic feast come from Roman Catholics, who would traditionally fast from meat before communion. Fish, however, was exempt from this fasting - and since many Roman Catholics would attend Midnight Mass on Christmas, they would feast on the protein that was both abundant, and allowed: seafood! The tradition has carried through to the modern day, and while the type of meal varies greatly from family to family, one thing can generally be agreed on in Italian tradition: eat seafood on Christmas Eve. 
The name "feast of the seven fishes" might seem daunting, but you don't really need to make seven dishes - nor do you need to eat seven 
different 
varieties of seafood. Giada has a simple rule to keep things easy for the beloved dinner: one dish in the oven, one on the stovetop, and one prepped ahead. You can check out Giada's past menus below - but this simplified menu is her go-to for this year (and, no - not 
every 
dish has seafood!)
Giada's Easy Feast Of The Seven Fishes Dinner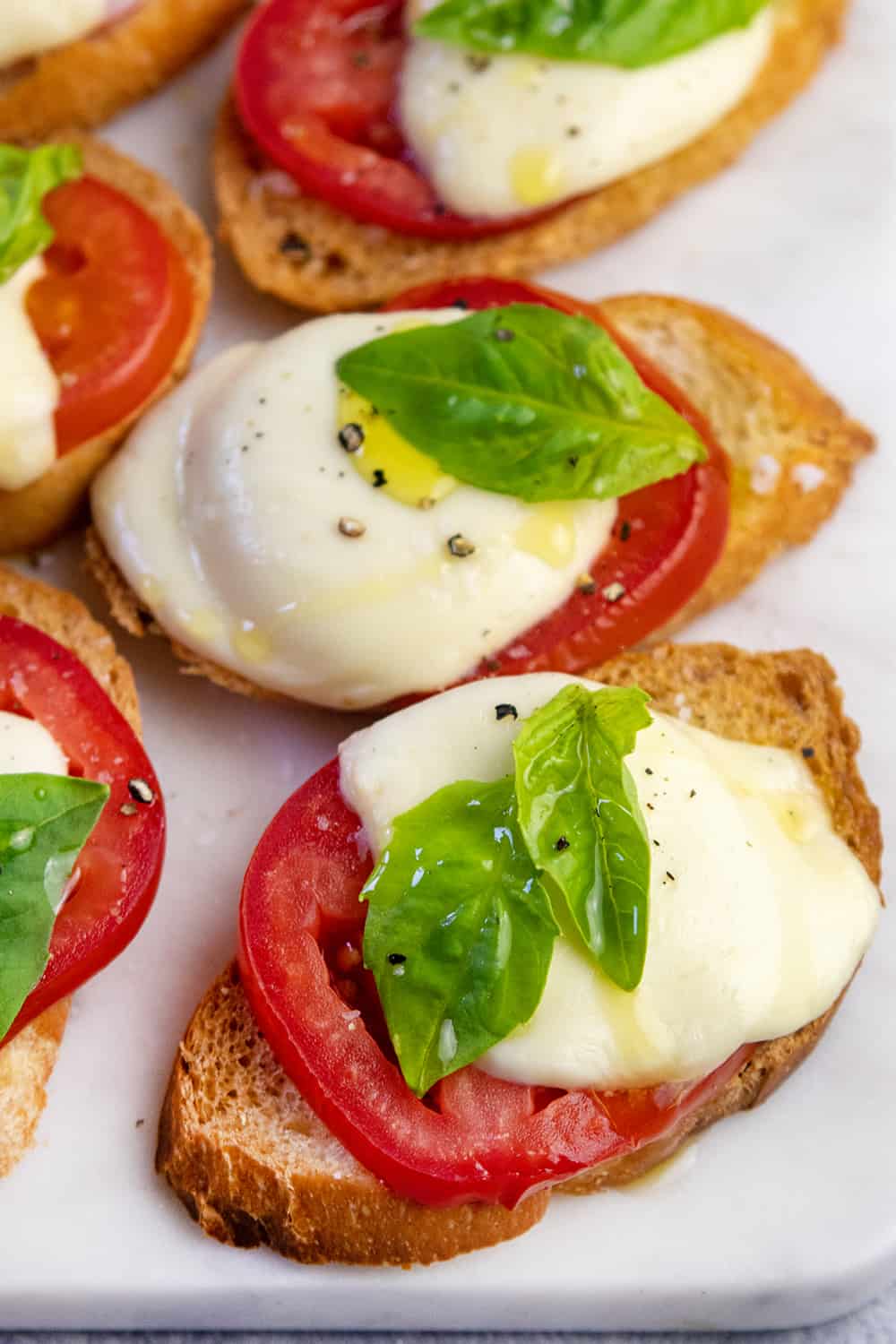 Appetizer - Baked Caprese Crostini
There's nothing more classically Italian than the simple flavors of mozzarella, tomato and basil - the Caprese! The quintessential salad gets a new form in this recipe - crispy crostini get topped with a slice of tomato and mozzarella, and it gets warmed up and gooey in the oven. Topped with basil, olive oil and freshly cracked pepper, it's not just a delightfully tasty appetizer - but it sure is pretty, too.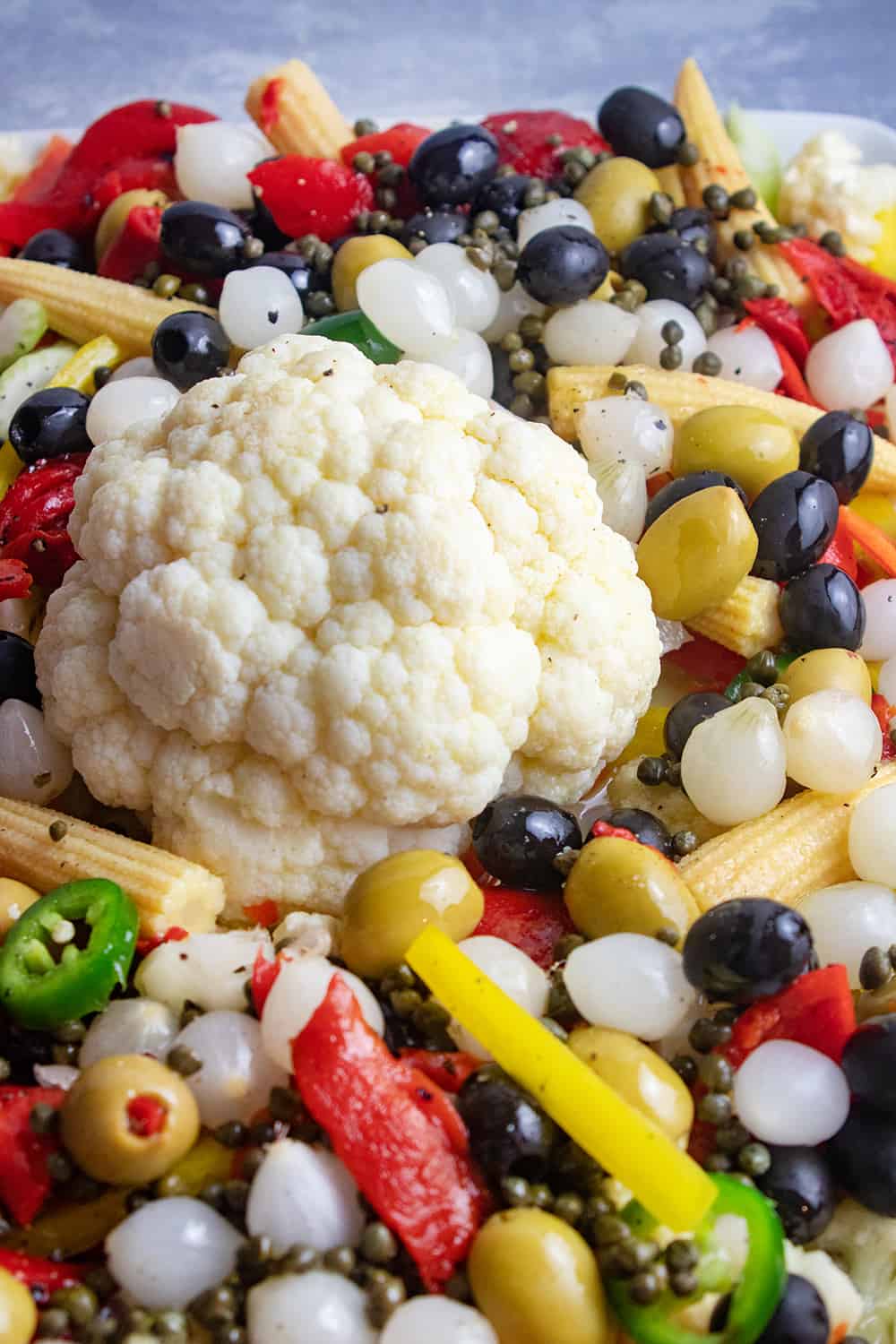 Salad - Insalata Di Rinforzo
This salad might not ring much of a bell in the 'states, but it's a popular fixture on holiday tables in Naples! Comprised of cooked cauliflower complemented by flavorful additions like giardiniera, capers, roasted peppers and olives, it's a bright and zingy way to kick off the meal. This is one of those recipes that seems to vary a lot from family to family, but this is the version that Giada's family knows and loves. PS - you're 
supposed 
to refrigerate it overnight, so it's a great make-ahead dish. (here's your prepped-ahead dish!)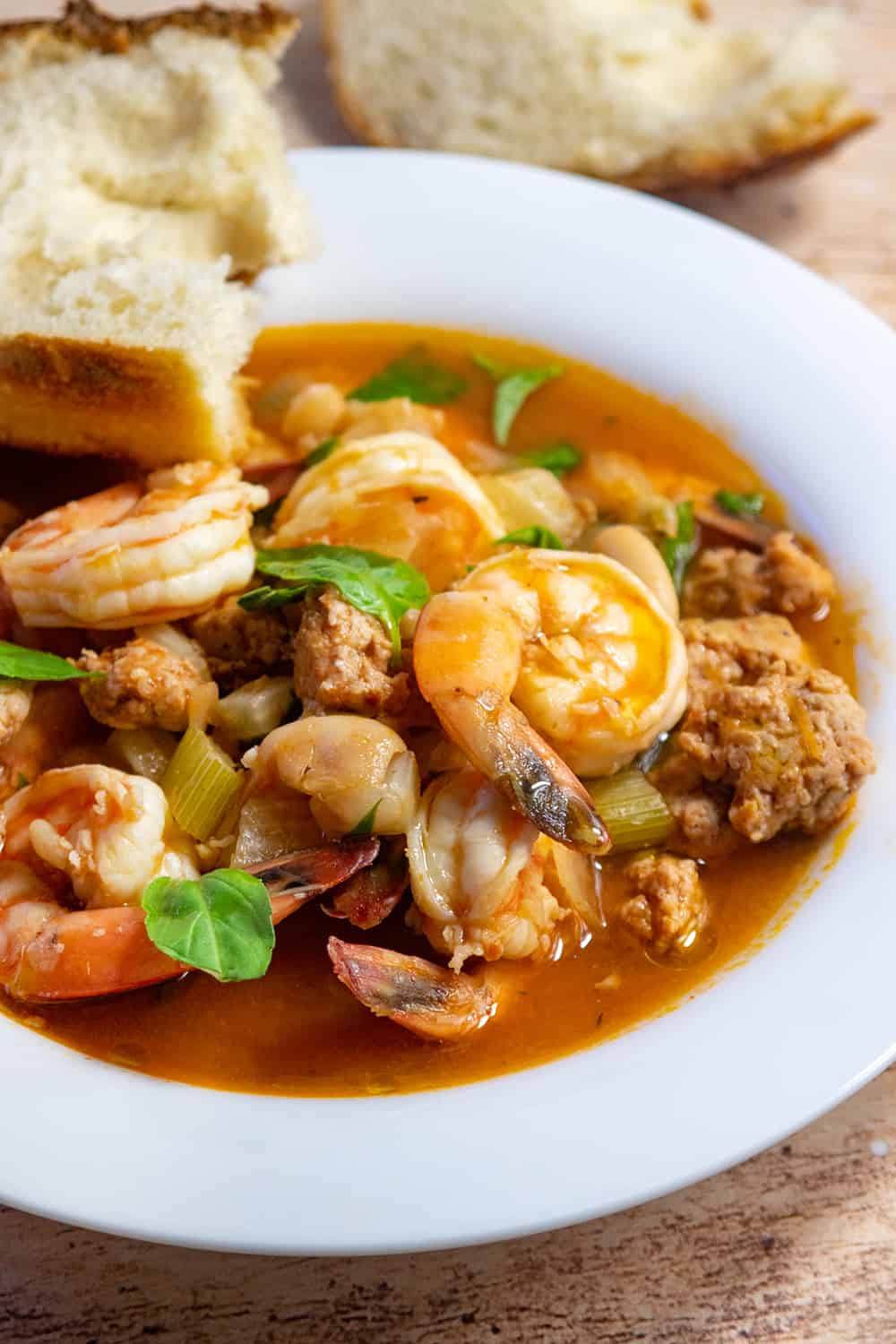 Soup - Shrimp And Sausage Cioppino
Here's your "one on the stovetop" recipe! This simplified Cioppino is so easy to whip up, and it's got tons of flavor. While this calls for shrimp as the only seafood, you can really make it your own. You could cut back on some of the shrimp and add in lobster, crab, mussels, clams, cod, scallops - it's up to you! Make sure you have lots of crusty sourdough bread on hand to soak up the flavorful soup broth, too.
Pasta - Creamy Crab Cannelloni
And lastly, here's Giada's pick this year for an "in the oven" recipe. This creamy baked pasta dish stars crab, which gets baked to cheesy, decadent perfection in these delicious cannelloni (hint: manicotti works great, too!). This is one of those fantastic dishes that's really easy to put together and set-and-forget in the oven, but feels so worthy of a special occasion. Pure decadence - it is Christmas Eve after all, isn't it?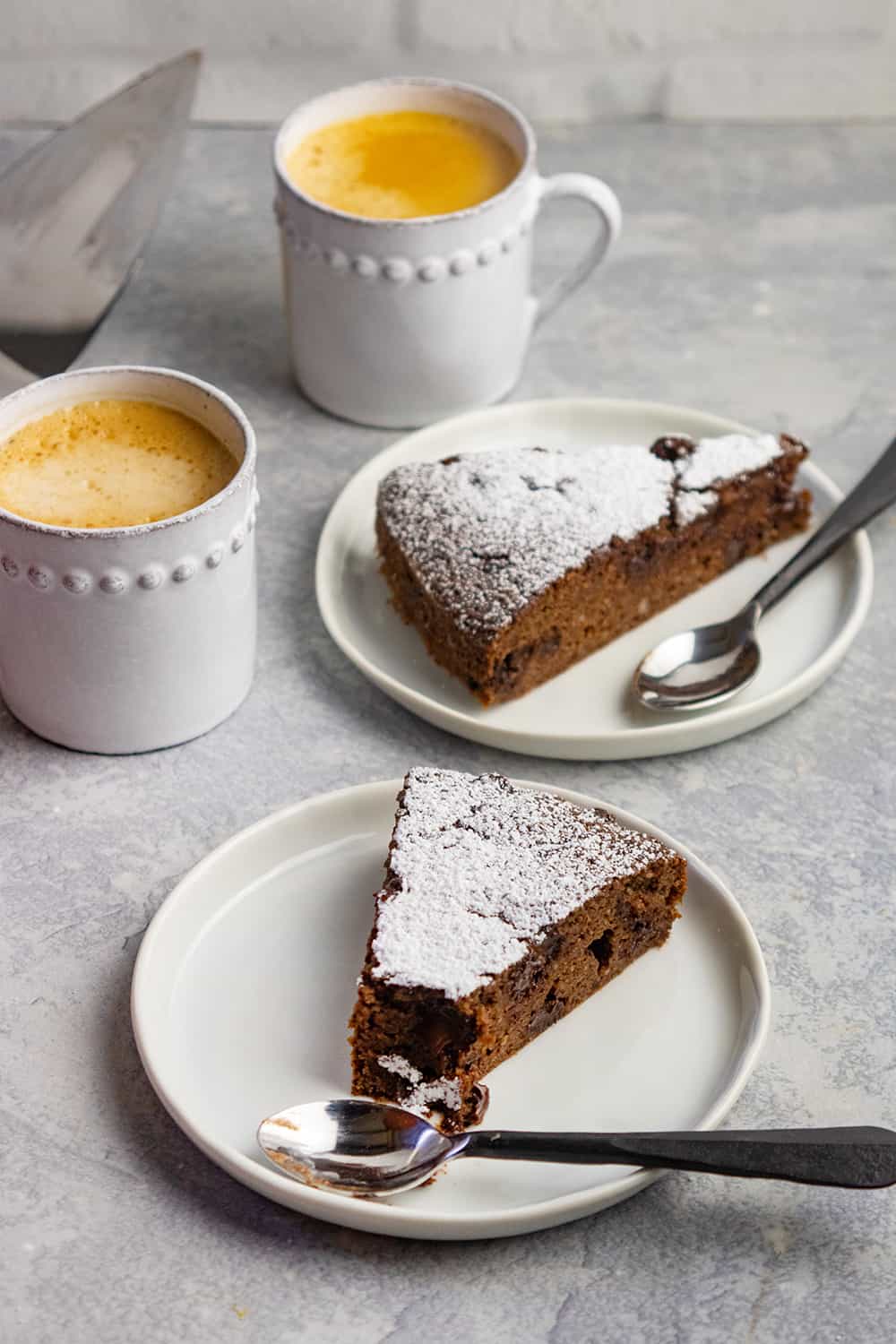 Dessert - Chocolate Cookie Crumb Cake
This cake couldn't be easier to make - and instead of pulling out the flour, you use leftover cookies and breadcrumbs to make it! Italians are known for never being wasteful and for always repurposing leftovers, so this is really in line with tradition. The cake is just sweet enough and not overwhelmingly heavy, as all of the sugar comes from the cookies you use - so if you use a sweet amaretti cookie, it'll turn out a bit sweeter than it would with almond biscotti, for example! It has a pleasing, more dense-type texture that's reminiscent of a tea cake. It's perfect with a shot of after-dinner espresso!