Giada's Holiday Dinner Menu For 2020
You must be signed in to print this content
Giada's easy holiday dinner menu this year is full of longtime favorites and classic flavors.
This holiday season feels different than years' past, as many of our family and friend celebrations are going virtual and the holiday traveling is put on pause. For all of 2020, one thing that could still make celebrations feel special was food - and that's what we're thinking of this holiday season. Even if we can't gather with our extended families and friends, creating something memorable in the kitchen can make any holiday still feel festive! 
Giada's holiday dinner menu for this year focuses on simplicity and longtime favorites - from Raffy's customizable classic holiday salad, to a classic roasted tenderloin, to a potato recipe so beloved that it's on Giada's restaurant menus, you can't go wrong with these picks this year.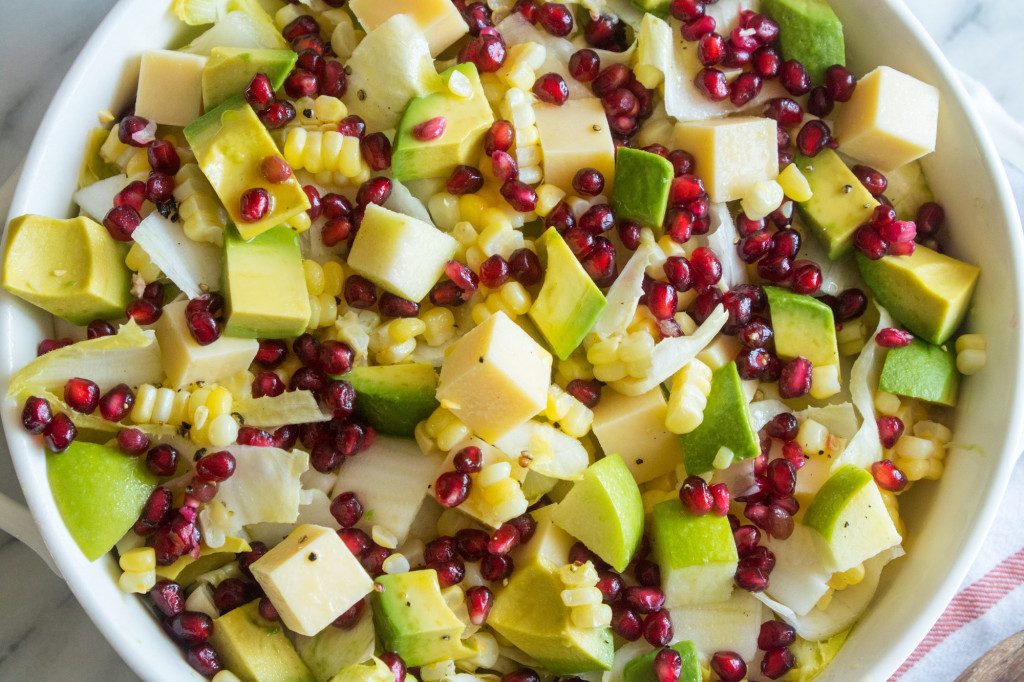 Raffy's Holiday Salad
This is one of those staple recipes in the De Laurentiis family that always makes its way to holiday tables. You can really customize it and make it your own (Aunt Raffy herself
called us out last year
because her original version doesn't have pomegranate seeds! ?) but what makes it so good is how loaded up it is on varying textures and flavors. Crisp apple, sweet corn, creamy gruyere and avocado, the bright pop of pomegranate... it's bright, flavorful and a delicious way to kick off any big meal.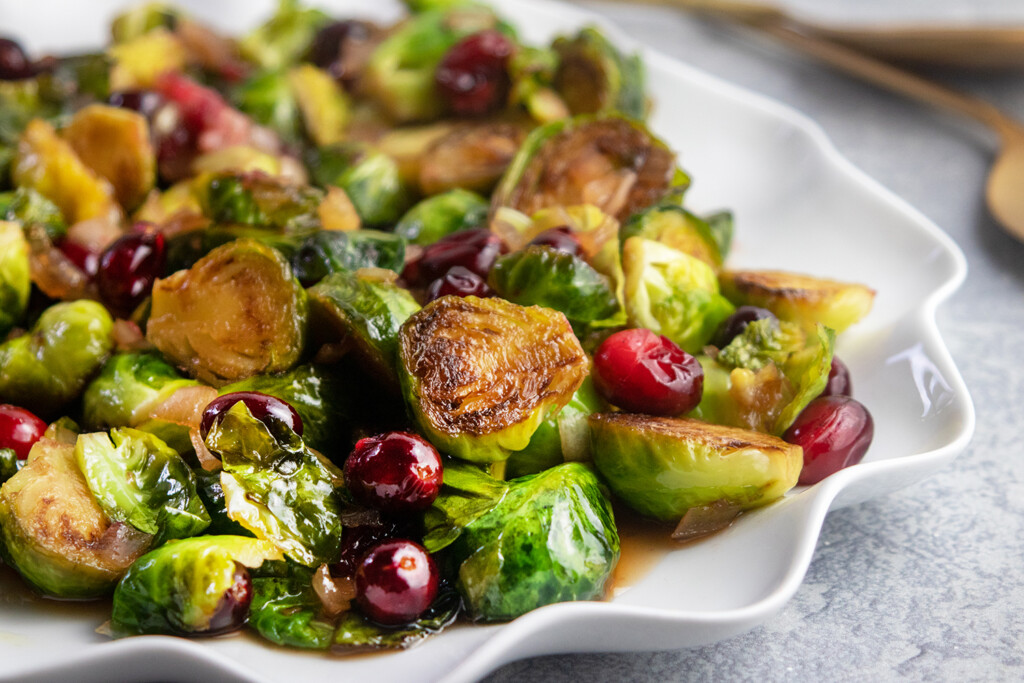 Brussels Sprouts Agrodolce
No flavorless veggies here! This is a quick and delicious way to whip up brussels sprouts that are absolutely loaded with great taste. Agrodolce, which literally translates to "bitter-sweet," is sort of like an Italian sweet-and-sour sauce. Maple syrup and apple cider vinegar reduce to a delicious, flavorful syrup with shallots while brussel sprouts crisp up on the stovetop. Toss it all together with cranberries for a tangy holiday flair, and you've got a side dish that will steal the show.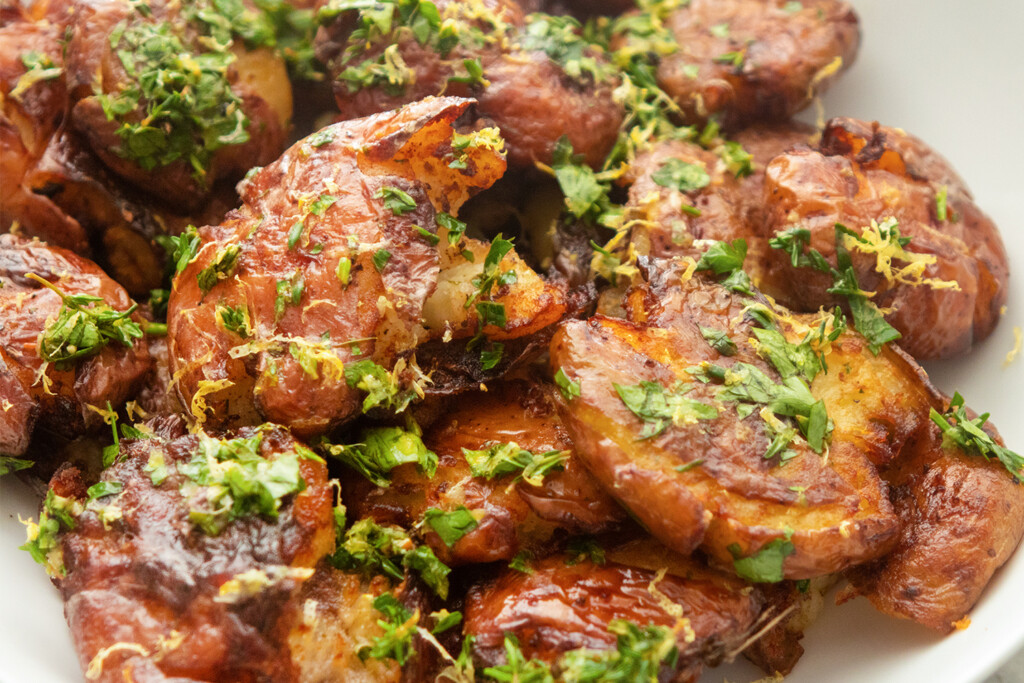 Lemon Smashed Potatoes
A smashed potato takes a bit more work a regular roasted potato, but trust is when we tell you it's worth the extra effort. The method here is boiling the potatoes until tender, smashing them to flat little disks, pan-frying until golden brown and crispy, then tossing them in an herby lemon vinaigrette. It's every bit as good as it sounds. This is a longtime favorite recipe of Giada's, and it's even made its way to the menu at Giada Vegas!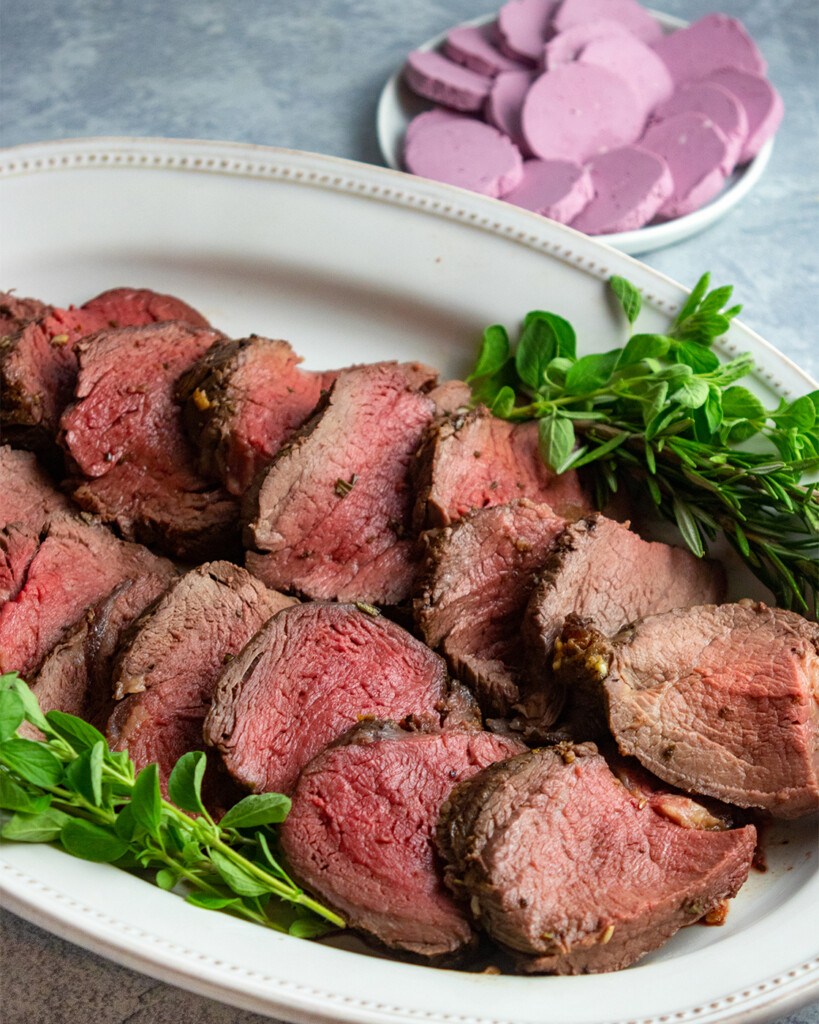 Beef Tenderloin With Red Wine Rosemary Butter
If there ever was a time to splurge on a beef tenderloin, it's for the holidays. This recipe is perfect for a guideline on how to make the perfect one - it turns out fabulous every time. The red-wine rosemary butter is a really fun touch that not only tastes delicious with the meat, but looks beautiful on the table - plus, it's great with bread, too.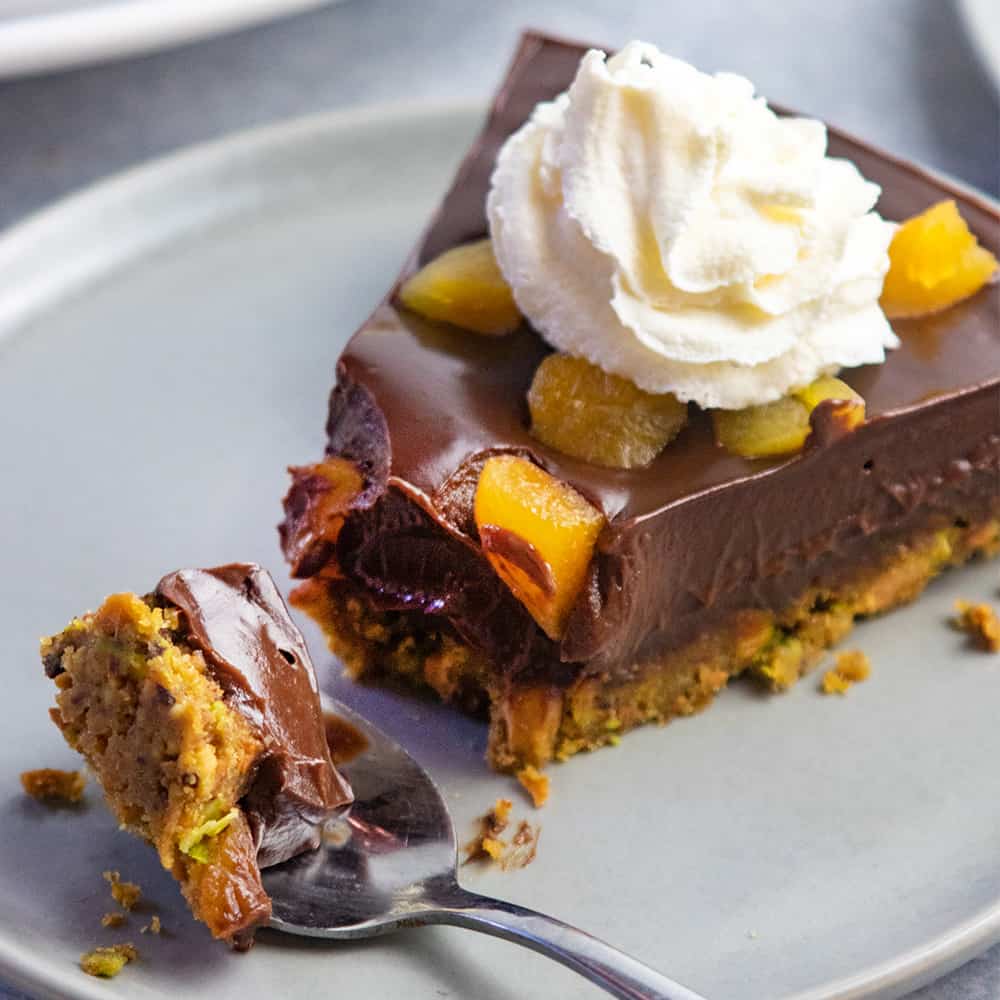 Chocolate Pistachio Tart
You know we have you covered with a make-ahead dessert! This lovely chocolate tart has a flavorful (and beautifully green!) pistachio crust, and the velvety chocolate ganache filling gets dotted with dried apricots. Don't love the dried fruit component? Top it with your favorite berries, or keep it simple and leave it plain. It's up to you!