Avocado-Chocolate Mousse with Raspberries
Avocado-Chocolate Mousse with Raspberries
Author:
Giada De Laurentiis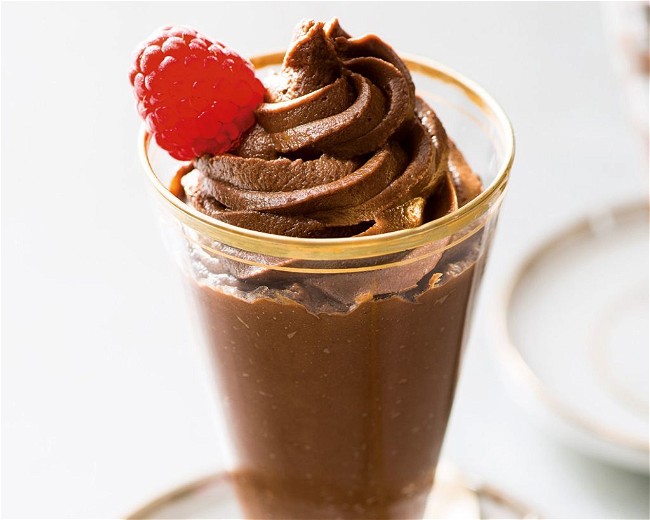 Ingredients
½ cup bittersweet chocolate chips (such as Ghirardelli)
4 very ripe large avocados (chopped)
½ cup unsweetened cocoa powder
½ cup light agave nectar
1 tablespoon plus 1 teaspoon pure vanilla extract
¼ teaspoon fine salt
⅓ cup unsweetened almond milk
Fresh raspberries (for garnish)
Instructions
Put the chocolate chips in a heatproof medium bowl. Set over a small saucepan of barely simmering water. Stir until the chocolate is melted and smooth, about 3 minutes. Set aside to cool slightly.
In a food processor, combine the melted chocolate, the avocados, cocoa powder, agave, vanilla, salt, and almond milk. Blend until smooth and creamy, scraping the sides of the bowl as needed. Spoon into glasses and refrigerate for at least 3 hours or up to 1 day.
Garnish with raspberries before serving.