Quick Lemon Chicken Bocconcini
Quick Lemon Chicken Bocconcini
Author:
The Giadzy Kitchen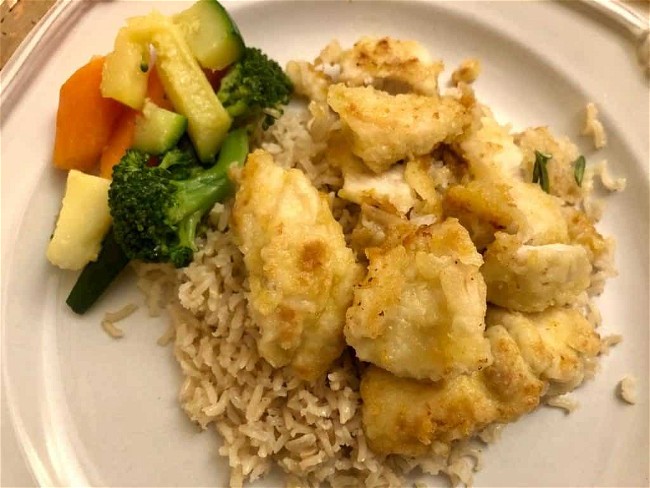 Ingredients
1/3 cup all purpose flour
1/2 teaspoon kosher salt (plus more to taste)
1/2 pound of boneless skinless chicken breast (cut into 1 1/2 inch pieces)
1 tablespoon olive oil
About 2 tablespoons lemon juice (from one lemon)
2 sprigs fresh rosemary (or 1/4 teaspoon dried leaves)
2 tablespoons breadcrumbs
Instructions
Recipe adapted from Benessere &amp, Gusto.
Add flour and salt to a small bowl or a large plastic bag. Add the chicken pieces to the flour and toss well to coat.
Heat a medium non-stick pan over medium heat. Once the pan is hot, add the tablespoon of olive oil. Let the oil heat up for 30 seconds. Add the chicken pieces to the pan, shaking off any excess flour as you go. Add the sprigs of rosemary to the pan alongside the chicken. Cook the chicken undisturbed for about 3 to 4 minutes or until the first side is golden brown. Flip the chicken and begin to cook the chicken on the second side. Add the lemon juice to the pan and continue to cook until the juice is almost entirely evaporated, about 3 to 4 minutes longer. Sprinkle the chicken evenly with the breadcrumbs. Cook, stirring often until the breadcrumbs are golden brown, about 2 to 3 minutes longer. Once the breadcrumbs have browned, remove the pan from the heat. Season with more salt if desired.
Serve hot alongside rice, pasta or vegetables.
Nutrition
Amount/Serving
% Daily Value
Carbs

23 grams

Protein

28 grams

Fat

11 grams

Saturated Fat

2 grams

Cholesterol

73 milligrams

Sodium

787 milligrams

Fiber

1 grams

Sugar

1 grams