20 Of Our Best Italian Side Dishes
You must be signed in to print this content
Everyone's always looking forward to the main events on holiday menus, but we're shining the spotlight on Giada's Italian side dishes.
Hold on to your hats, everyone - holiday season is really here. We're ready to fully enjoy these few months of family gatherings and feasting! While the piece de la resistance main course always gets the most attention, we don't think anyone should skimp on the sides. When everyone's expecting the same main protein (and if a riot would break out in the family if you didn't serve it), side dishes are the opportunity to get a bit creative with the menu! From decadent goodies to fresh counterparts, here's our definitive list of our favorite Italian side dishes for the season.
AKA - bookmark this page, and you'll have holiday meals on lock!
---
Italian Side Dishes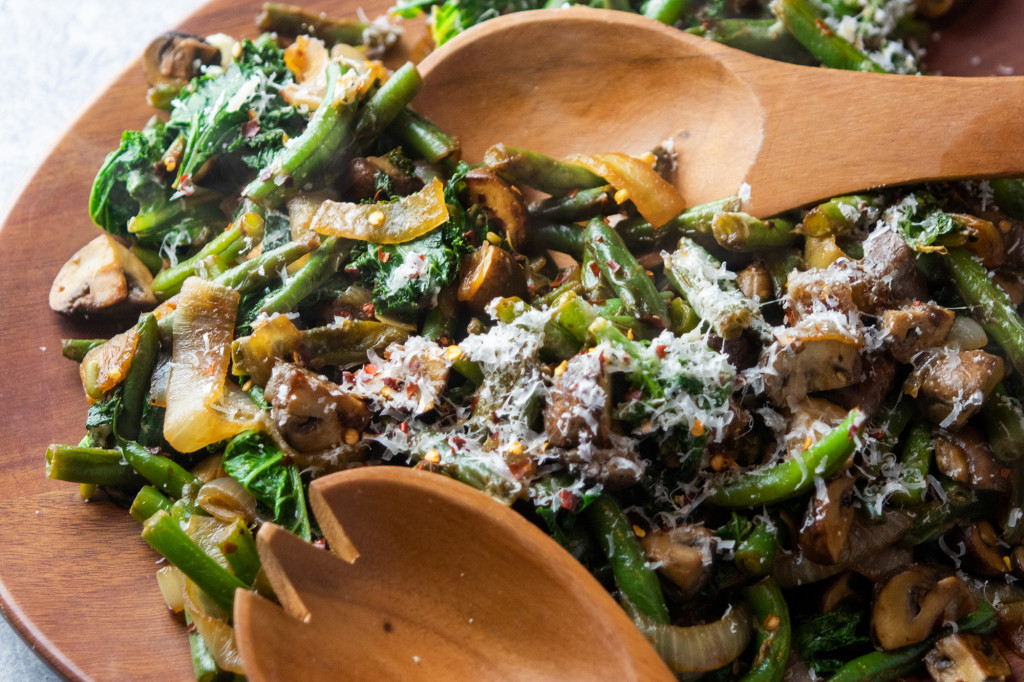 We turn to this side dish all the time, because it's just so dang versatile. Quickly sauteed green beans, kale and mushrooms gets loads of flavor from parmesan, pepper flakes and lemon juice. You'll be wanting to make this one on any weeknight for a quick side - but it doubles as a wonderful addition to any holiday table.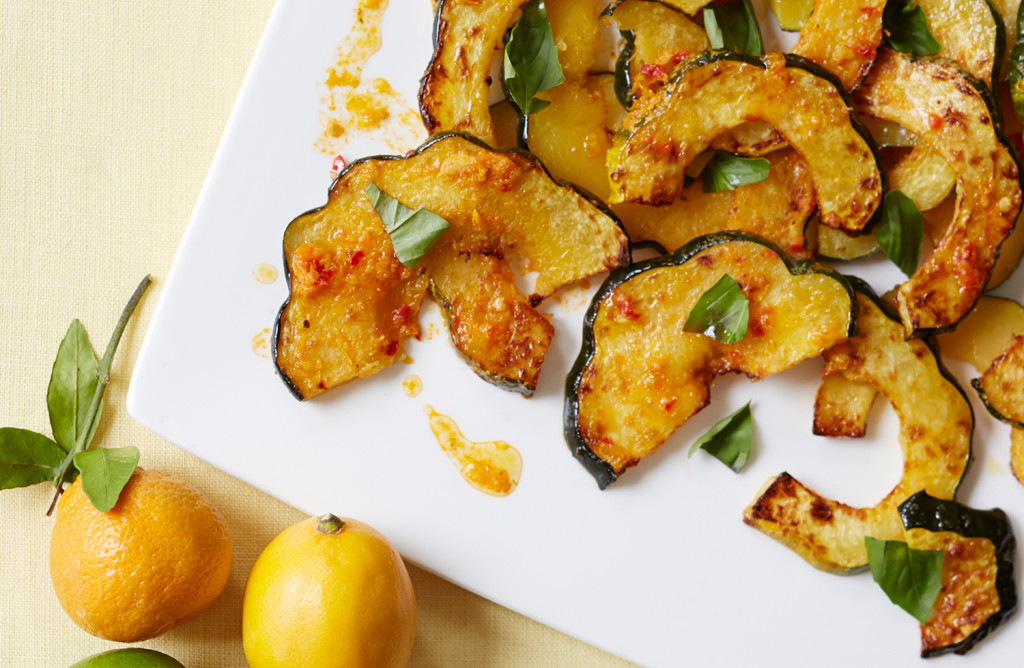 Winter squash gets a zing from orange zest and Calabrian chili paste, making this a great side dish to spice up any fall or winter protein.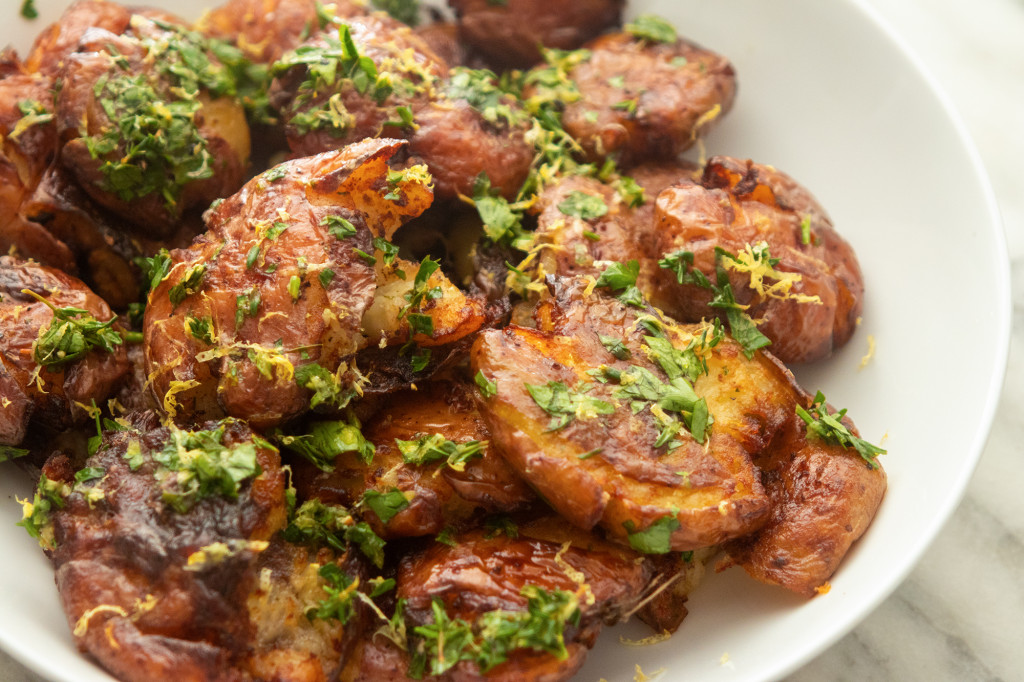 Giada has been quoted saying these are her favorite ways to prepare potatoes, period. Just look at them - can you blame her?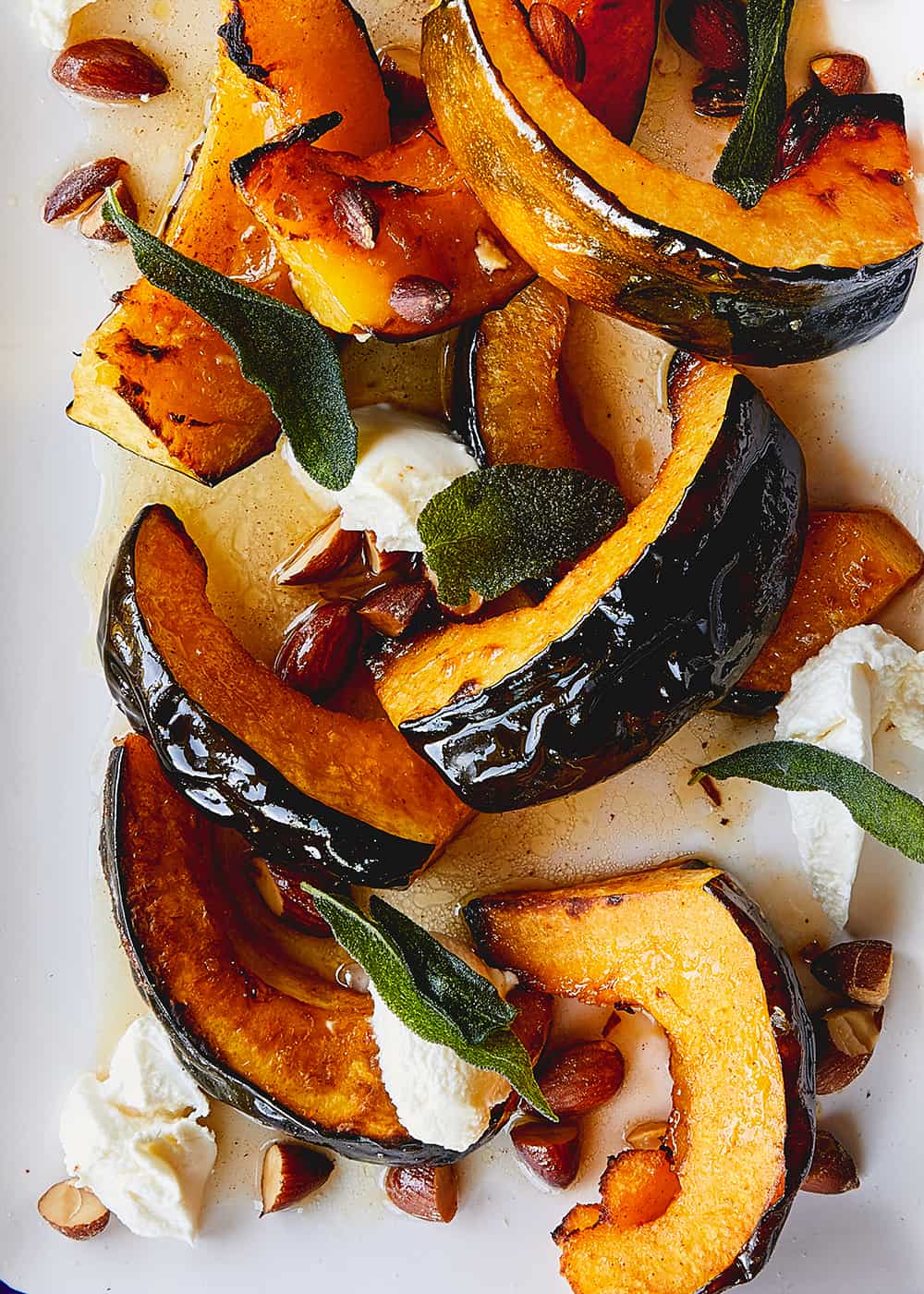 Wedges of caramelized acorn squash are tossed in a sweet-and-sour vinaigrette, known as "agrodolce"! With brown butter, fried sage, dollops of mascarpone and smoked almonds, this is an incredible and sophisticated side dish for the holiday table.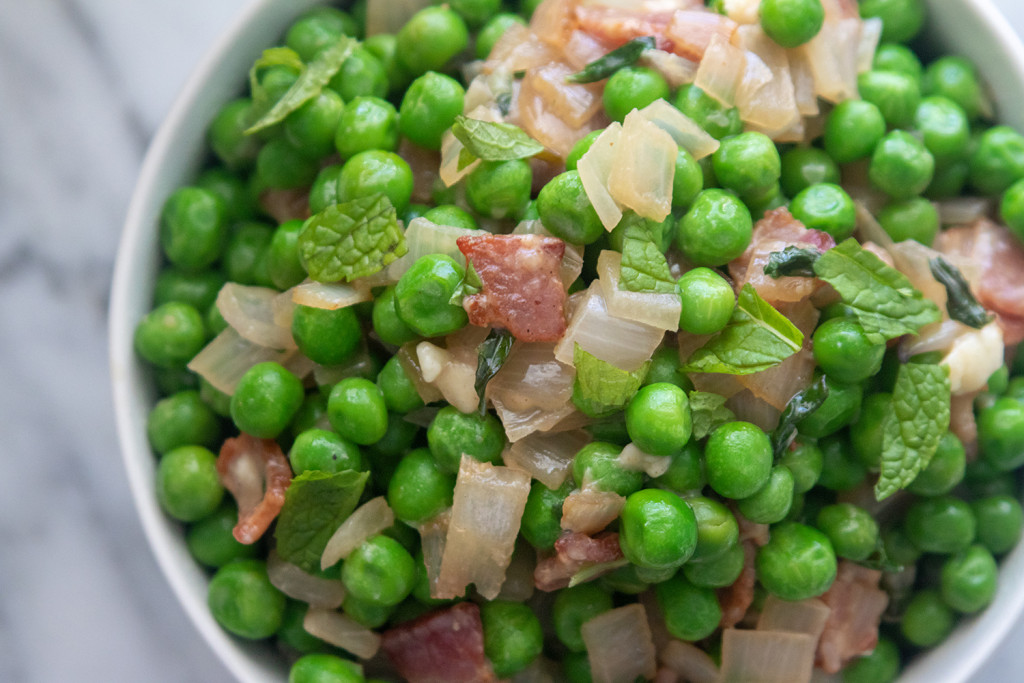 This side dish is super quick to whip up - and only one pan needed! We love this side because it's a fantastic way to up the ante on a regular ol' side of peas with just a few flavorful ingredients.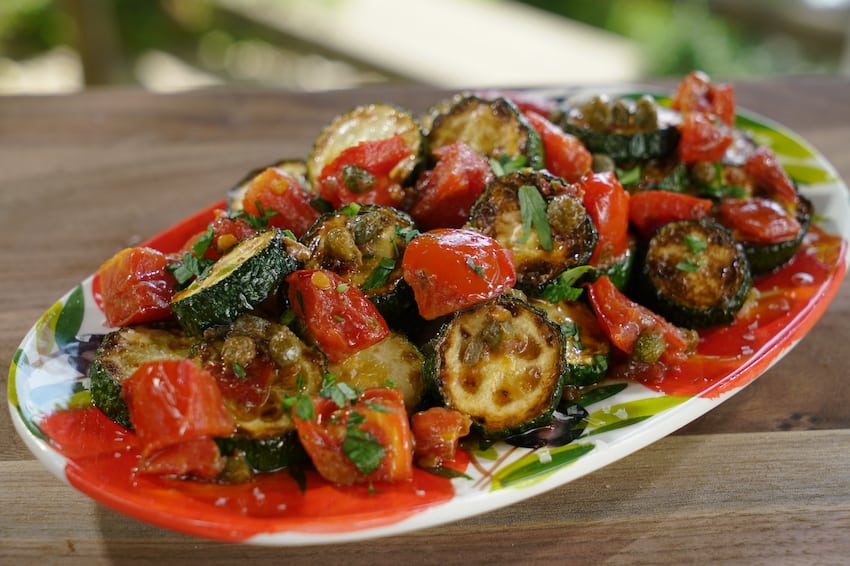 You may not be thinking about zucchini and tomatoes in the throes of the colder months, but trust us! Pan-frying them and tossing with a delicious vinaigrette will bring out the flavor in even the most out-of-season vegetables.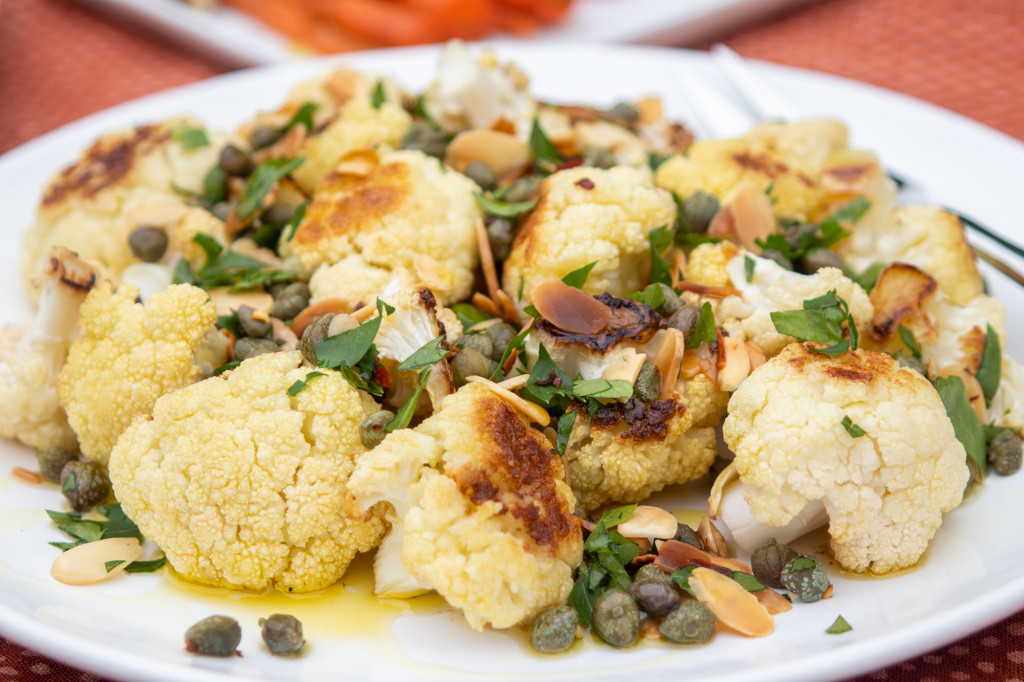 Quickly roasting cauliflower takes it from bland to brilliant. If you've never tried it, here's your recipe. The capers, almonds, and Parmesan make this side dish a real standout.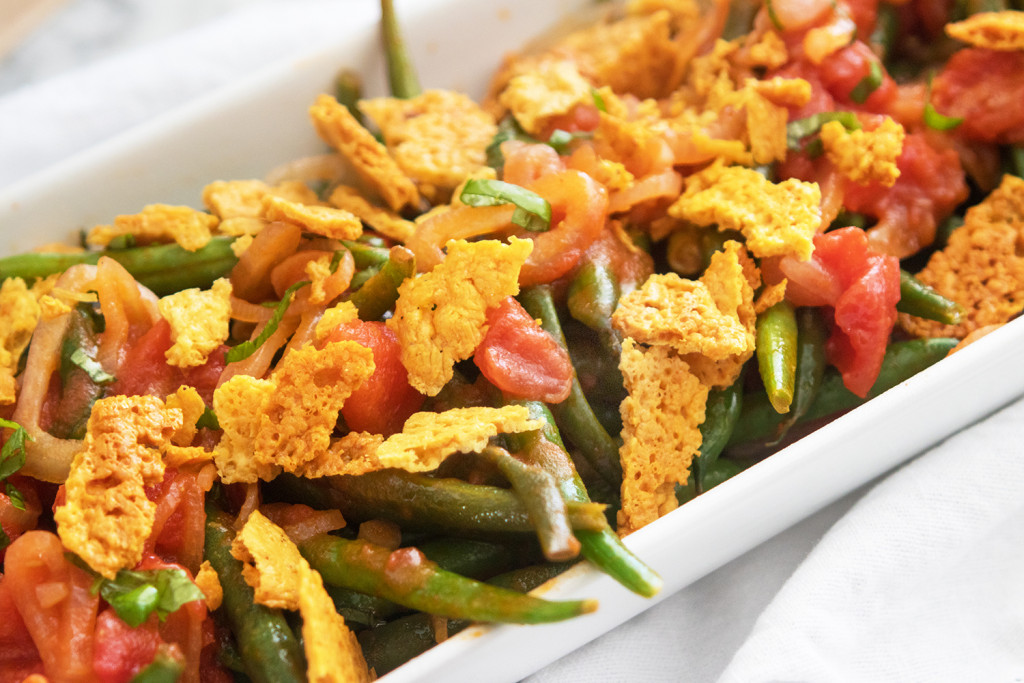 Another great way to take green beans to a new level? Douse them in crispy parmesan chips!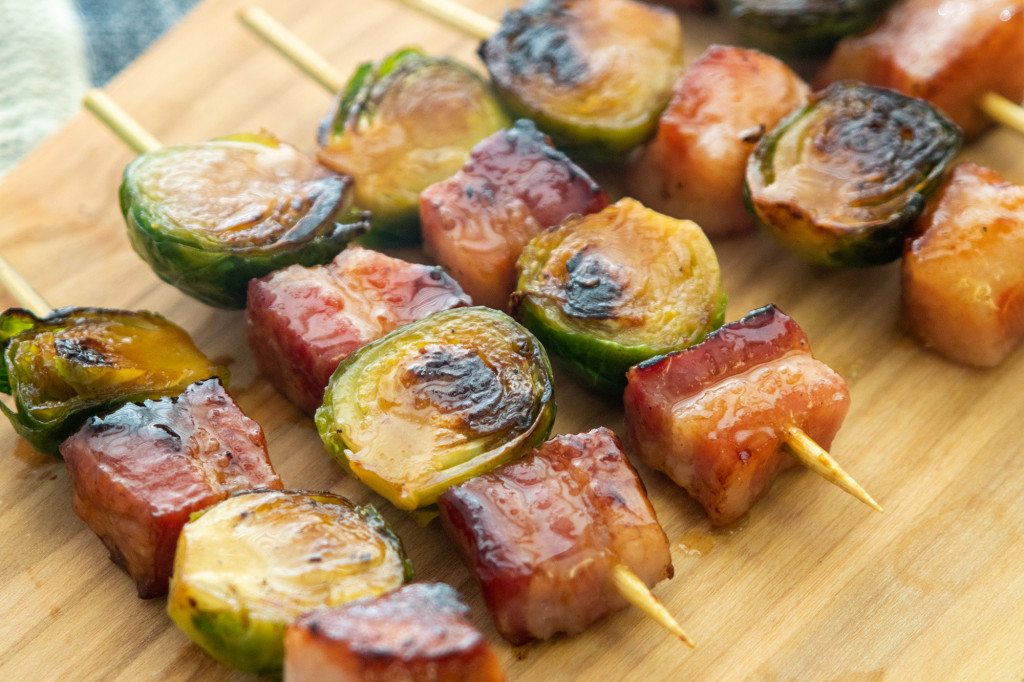 Any picky eaters will be scarfing down their brussels sprouts thanks to this recipe!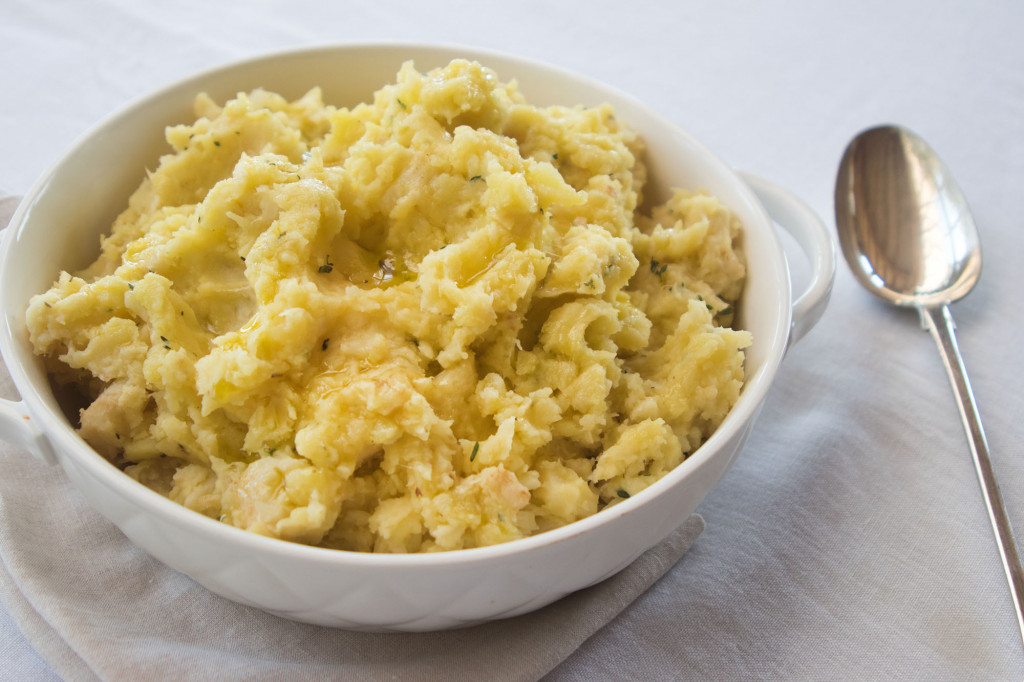 A twist on the conventional mashed potatoes, celery root and parsnips give this side dish lots of extra flavor.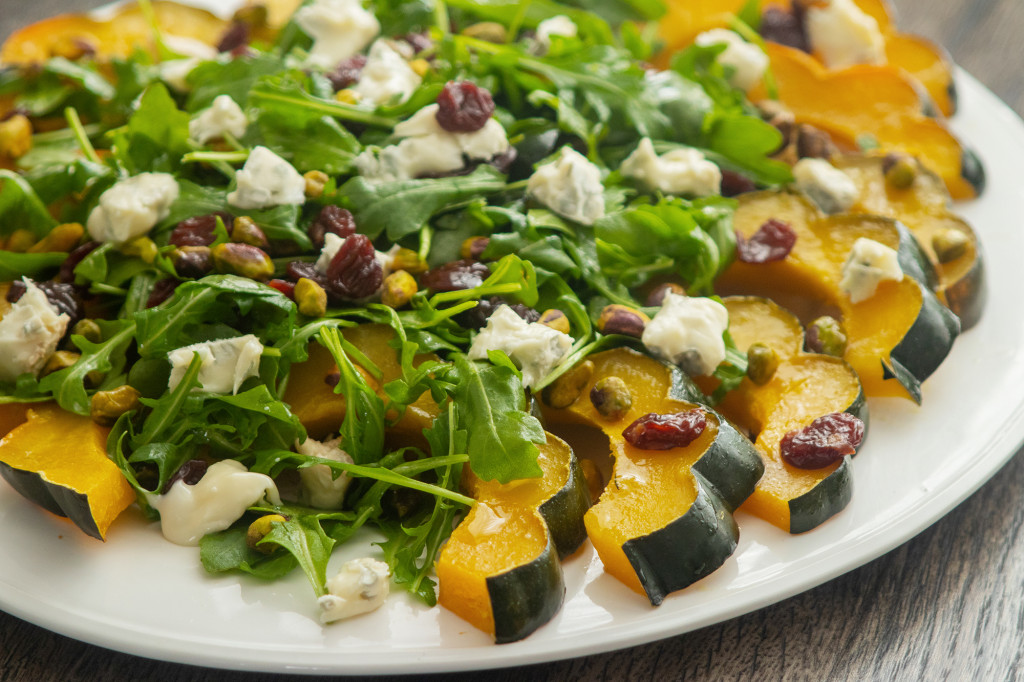 Roasting squash with rosemary and garlic gives it an amazing depth of fall flavor, and it makes magic when paired with tart cherries, salty pistachios and tangy gorgonzola.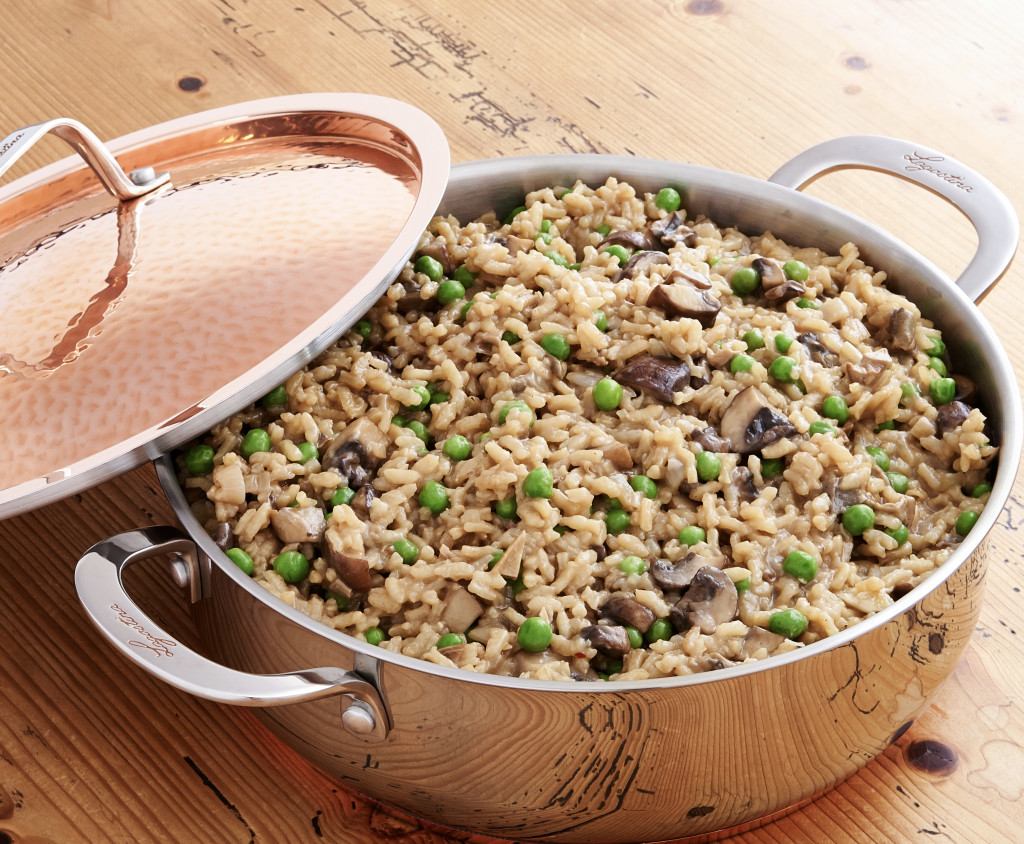 This vegetarian mushroom and pea risotto makes a great hearty side for any main protein. Just don't skip the Parmesan rind - it gives it that extra umami flavor!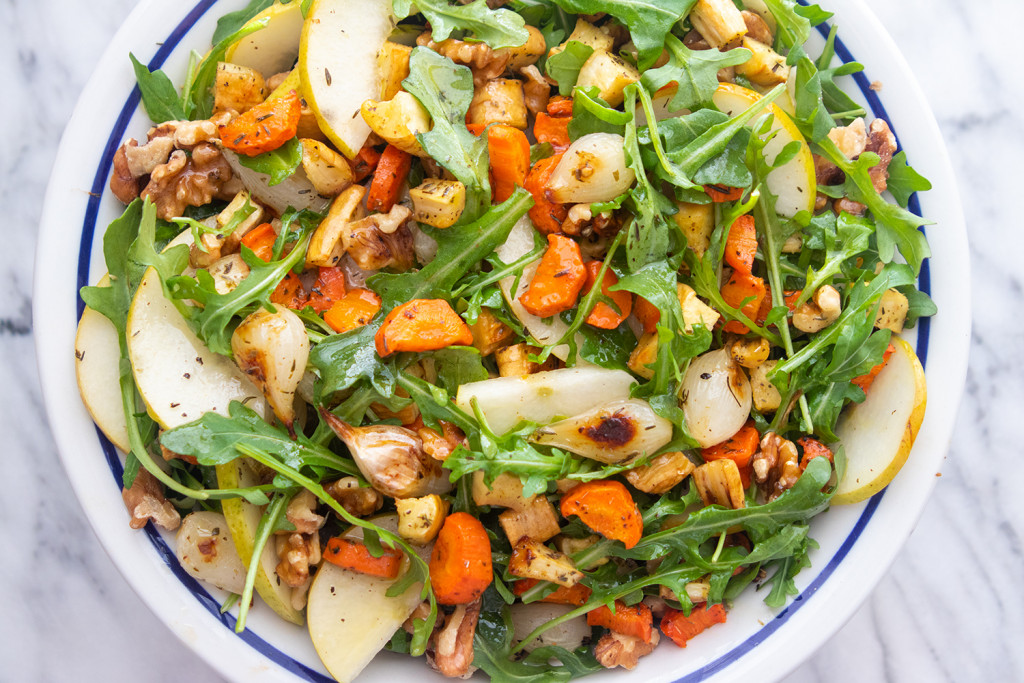 One part salad, one part roasted veggie side dish. It's perfect for using up odds-and-ends root vegetables you might have lying around, and you can easily substitute the ones listed for sweet potatoes, beets, or turnips.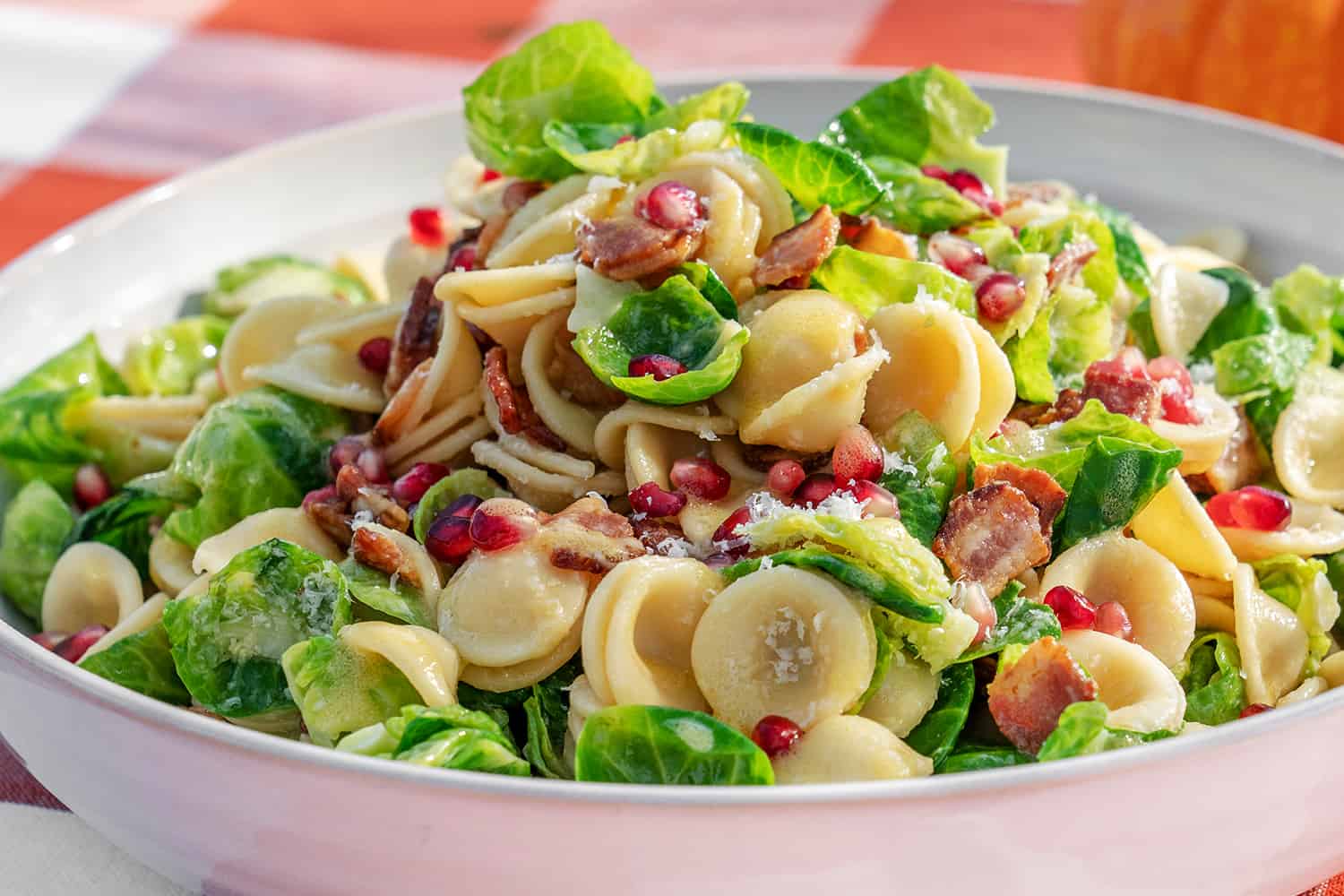 This pasta salad is brimming with flavor from bacon, brussels sprouts, pomegranate seeds, plenty of Parm and a zesty vinaigrette.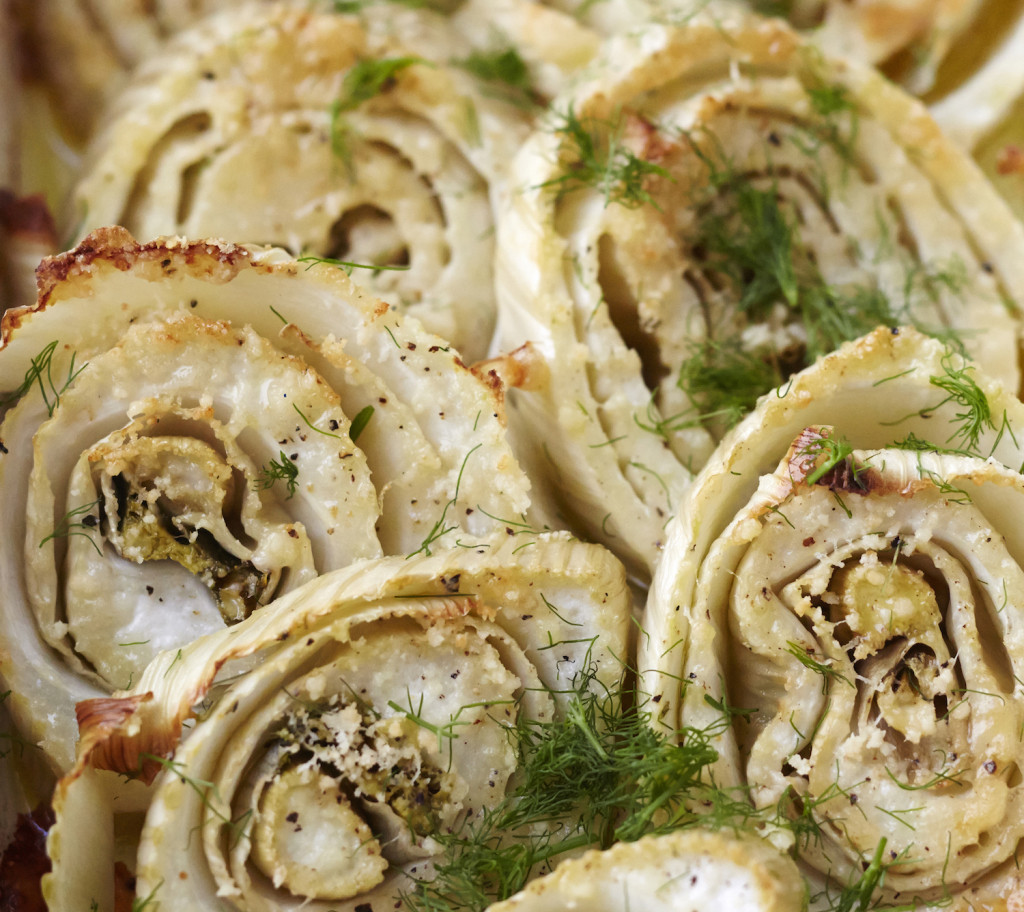 Fennel is one of those vegetables that is used all the time in Italy, but seems a bit underappreciated in this country. The licorice flavor mellows a bit and is a great match for the salty Parmesan.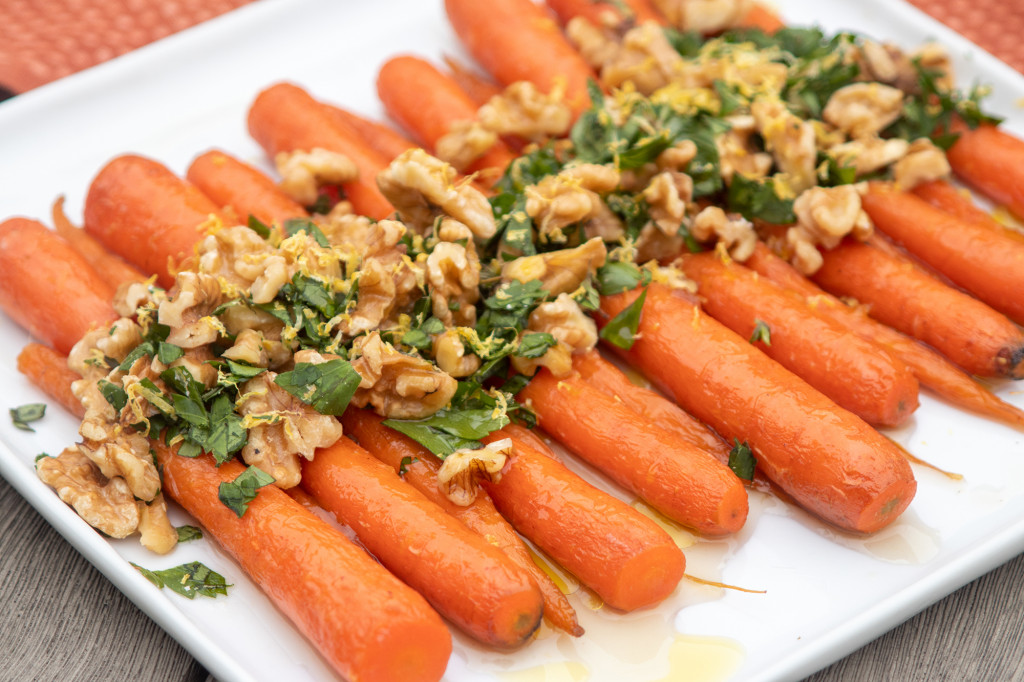 Heads up - this is going to quickly become your new favorite way to cook carrots. They get perfectly tender, and the smokey-sweet glaze pairs perfectly with the lemon herb gremolata.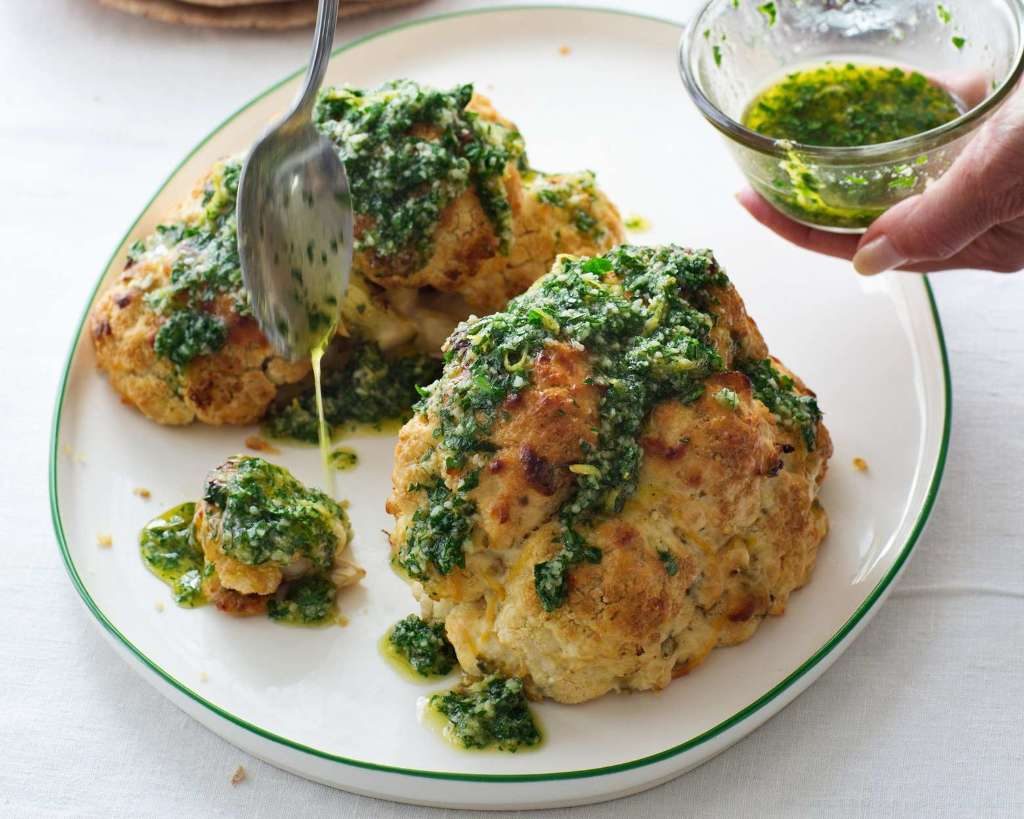 Roasting cauliflower whole gives it a great caramelization on the outside, while it stays super tender on the inside. The zesty parsley sauce has lemon and parmesan, giving the whole dish some great bright flavor - and color!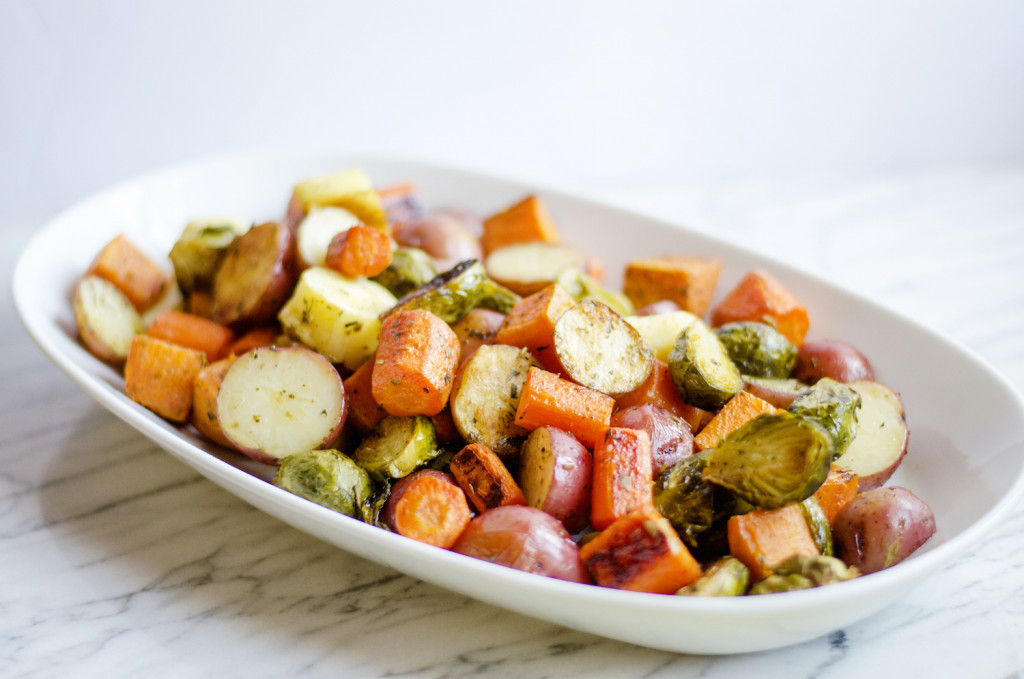 Consider this your ultimate back-pocket recipe for perfectly roasting all root veggies.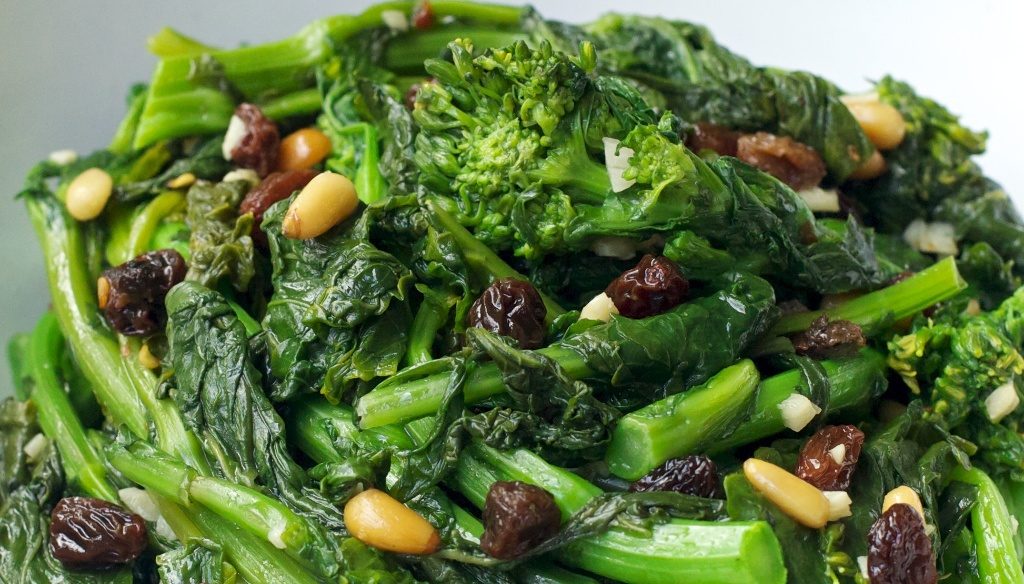 This is a quintessentially Italian dish! The combo of raisins and pine nuts is very common in Italy, and it brings some great sweetness and crunch to broccoli rabe.
This fall vegetable "salad" uses zucchini and carrots, which are shaved into long strips and tossed with a tart and creamy vinaigrette. It's visually beautiful on the plate and is sure to impress!