10 Easy Grilling Recipes For Labor Day
You must be signed in to print this content
Say goodbye to summer in the tastiest way possible with these easy grilling recipes for Labor Day!
Labor day feels like the last hurrah of summer, and that means it's time to send the season off with a bang! If you're planning to grill something up on the 3-day weekend, we have you covered with some of Giada's favorite easy grilling recipes for Labor Day. From burgers to steaks to hot dogs and everything in between, here's how you can put Giada's Italian spin on some cookout classics.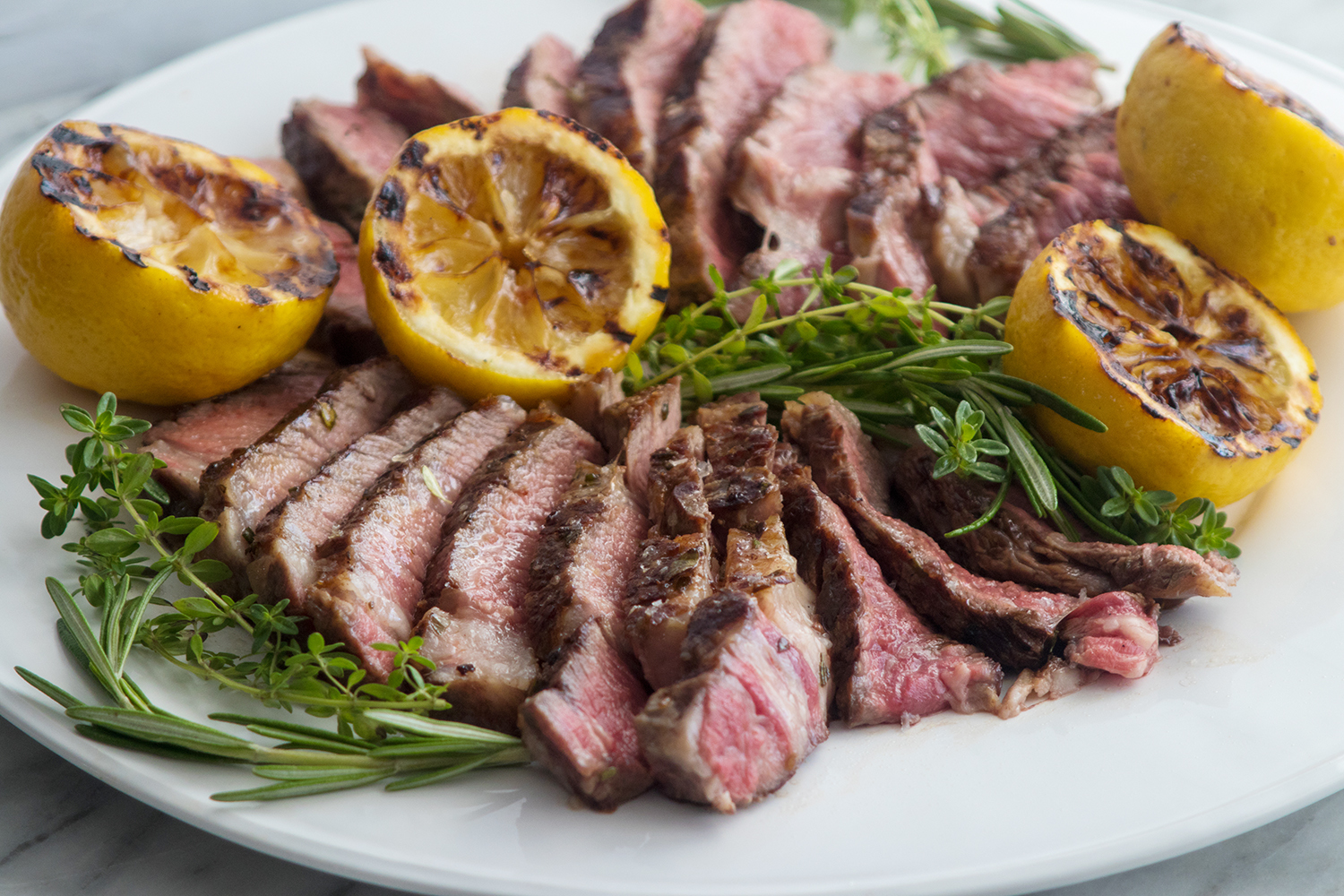 AKA, Steak Florentine! This flavorful ribeye is prepared like they famously do in Florence, with lemon zest and herbs. Decorate the platter with charred lemons, which add an amazing depth of flavor - and they're beautiful, too!

If you're skeptical that a chicken burger could be as juicy and flavorful as a beef one, give these a try! The rosemary garlic mayo brings tons of flavor, and Giada takes it up a notch by mixing it into the patties too. Top these burgers with any of your other favorite fixings, too - tomato, thinly sliced red onion, and avocado are all great additions.

If you ever felt intimidated by grilling fish, turn to this couldn't-be-easier recipe. Foil packets ensure that no fish will stick to the grill, and adding some flavorful ingredients like lemon and capers ensure that the fish will get super flavorful!

A hot dog bar is a classic American cookout staple, and we gave it an Italian spin with some seriously tasty toppings. Pesto and Calabrian Chili Mayo are on the list of condiments - your hot dogs will be more gourmet than ever with these fixings!

This shrimp is so flavorful - you definitely won't be able to eat just one! Once it marinates and absorbs all the smokey flavor of the spice rub, it takes just a few minutes to cook them up to perfection. Serve them with marinara sauce or spicy mayo for a delicious snack, or alongside all of your favorite cookout side dishes for a complete meal!

Either for an appetizer or a main course, we love grilled pizza for summer. Follow our guide on how to do grill the dough just right, then you can top off your crusts with summer-fresh ingredients!

Giada's citrus salsa is fabulous on virtually all seafood, but it's especially tasty on this salmon. She brushes the filets with agave nectar, which gets them extra caramelized and delicious while they grill.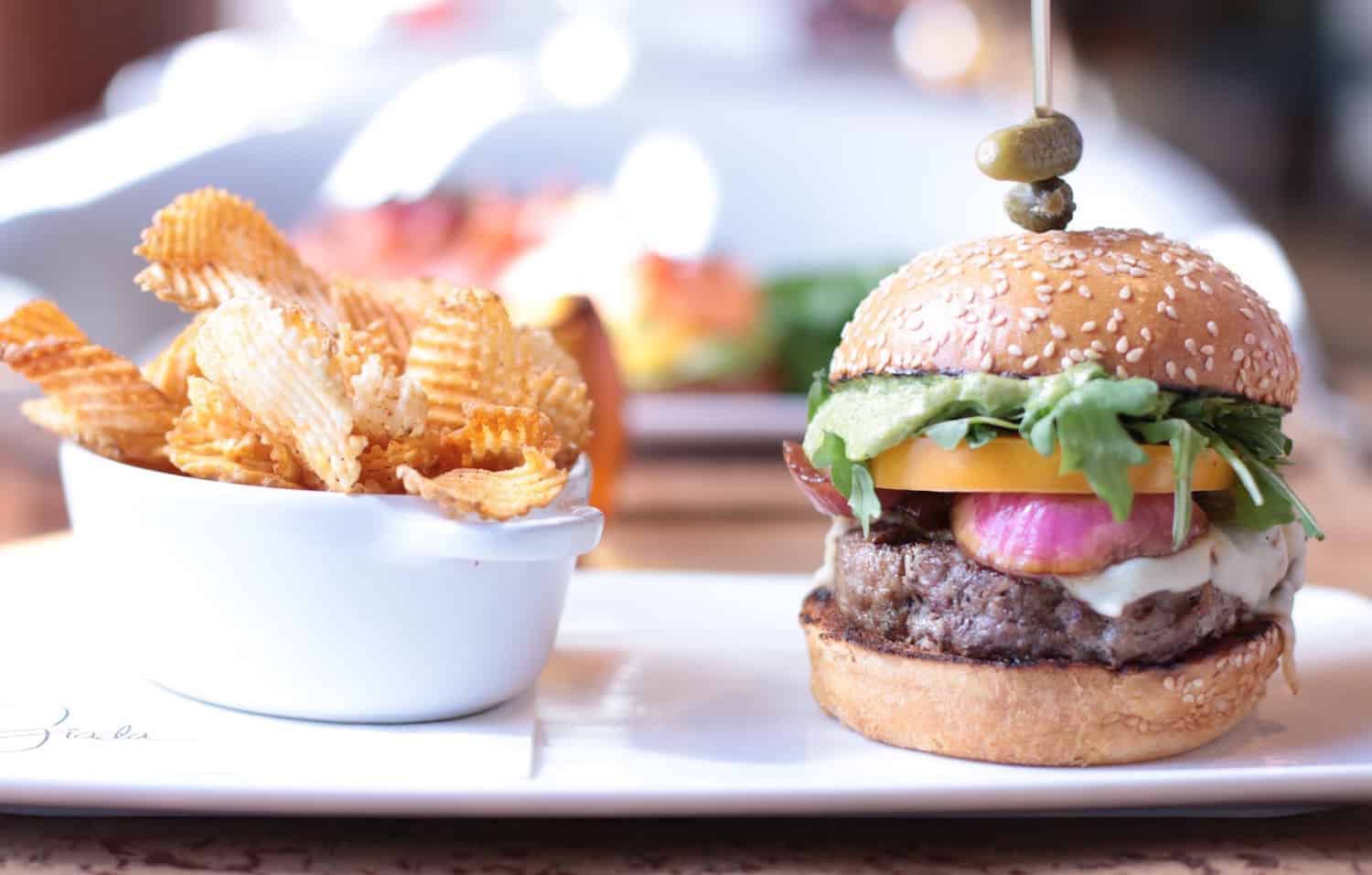 This beautiful show-stopping burger is Giada's signature - it's even on the menu at her restaurant, Giada Vegas! Roasted balsamic red onions, mashed avocado and provolone picante are just a few of the ingredients that make this burger a favorite.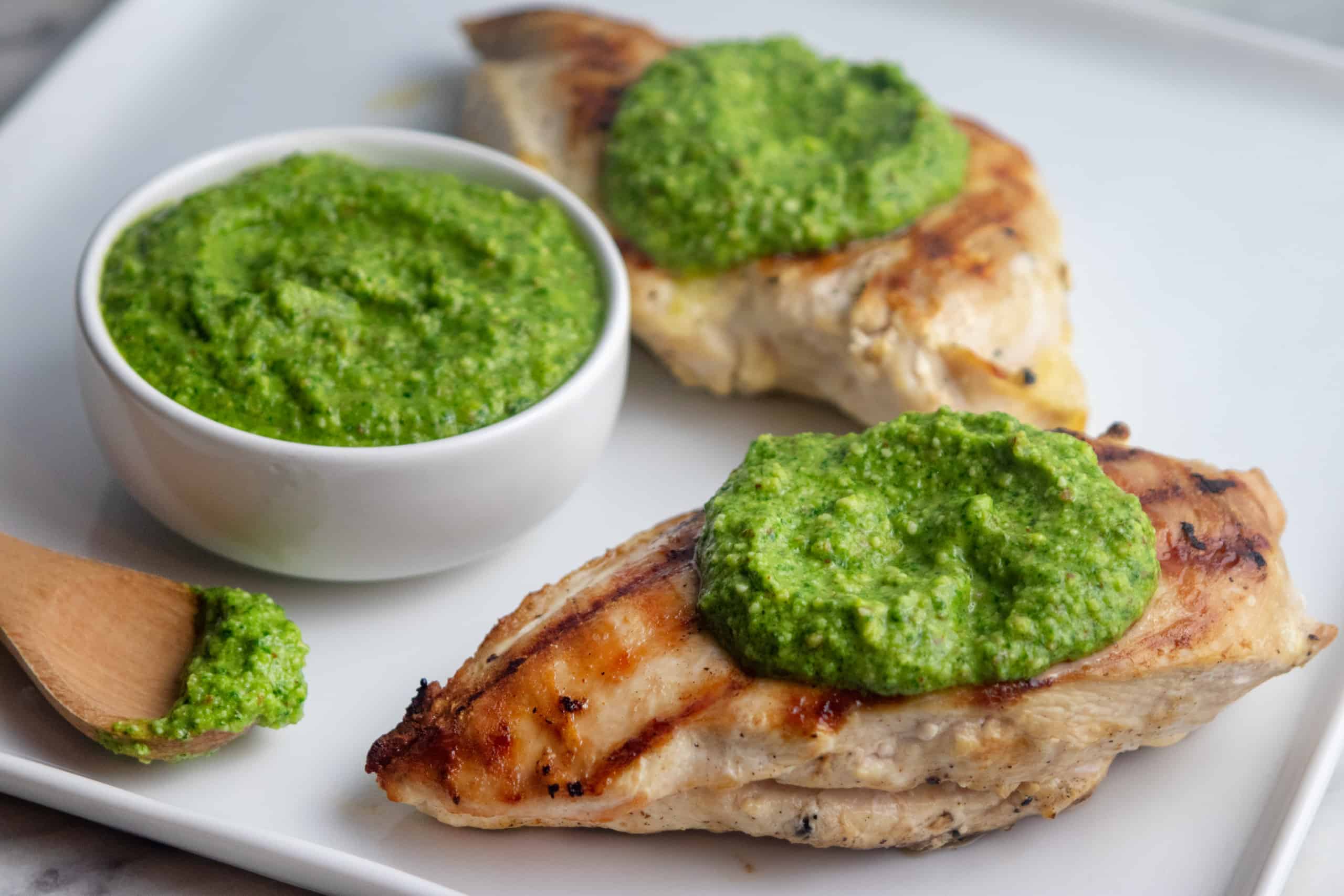 Sometimes, simple is best - and this grilled chicken is just that. Amp it up with Giada's spinach pine nut pesto to give it a boost of flavor - and color!

If you're looking for a lighter spin on a Labor Day dish, here you go! This salad features grilled zucchini, corn, romaine, and shrimp alongside a bright lemon-agave dressing. Avocado and crispy tortilla strips make it extra fun, colorful and delicious!
Looking for side dishes to make with your grilling mains? Check out the recipes below for tons of great options!