The Tastiest Fridge Cleanout: A Leftovers Frittata
You must be signed in to print this content
Steal this genius tip from Giada's mom to use up leftovers in the fridge, and turn them into frittatas!
After the holidays roll by, there are usually lots of odds and ends in the fridge. Leftover veggie side dishes, cheese and charcuterie, pasta, meat, potatoes... often there are just enough for a serving or two, but not enough left to serve it to the family again as-is. When you have lots of random things in the fridge and there isn't much else you can think of to repurpose them with, there's always one thing you can do with it: make a leftovers frittata.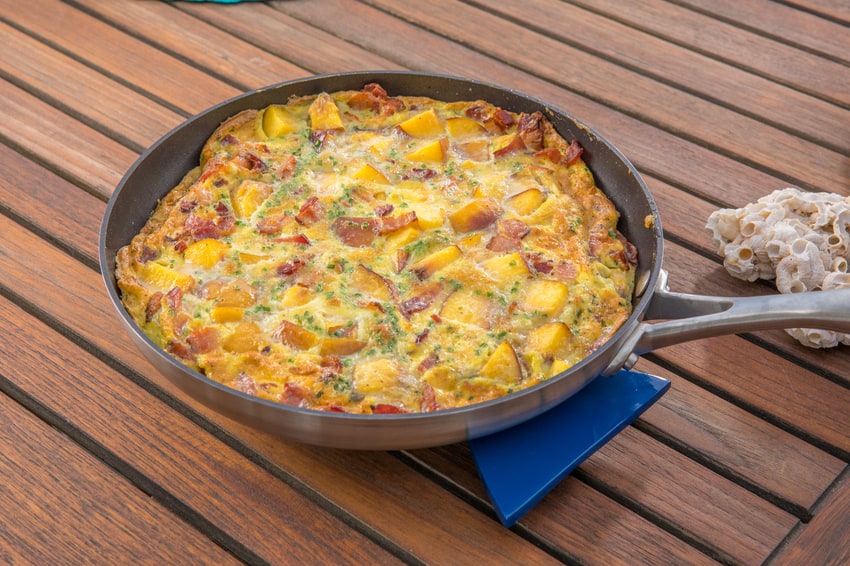 When Giada was growing up, her mom would make frittatas out of pretty much anything... even pasta! It's the concept that kickstarted her famous
pasta pizza
recipe. It really is a perfect vehicle for almost any odds and ends you might have sitting around. We recommend always using a
nonstick pan
to keep things as clean and easy as possible. Giada has tons of great frittata recipes you can use as a starting point below, so go ahead - take stock of what you have in the fridge, crack a few eggs, and make a leftovers frittata!