Italian Mother's Day Recipes From Breakfast 'Til Dessert
You must be signed in to print this content
Celebrate the caregiver in your life with an unforgettable meal - and we've got the Italian mother's day recipes that'll do the trick!
A delicious meal is always a welcome gift, especially on mother's day. The caregiver in your life will always appreciate something homemade - and these tasty recipes are a notch above the paper-and-puffy-paint crafts you made them in grade school! Whether you're looking to make a beautiful breakfast spread, a light luncheon or a decadent dinner, turn to these
easy
Italian mother's day recipes to mark the occasion. 
---
Breakfast and Brunch

With all the bright flavors of a caprese salad, this fluffy frittata is an amazing thing to wake up to. Make it extra pretty Giada Vegas-style with fresh microgreens and sliced cherry tomatoes on top!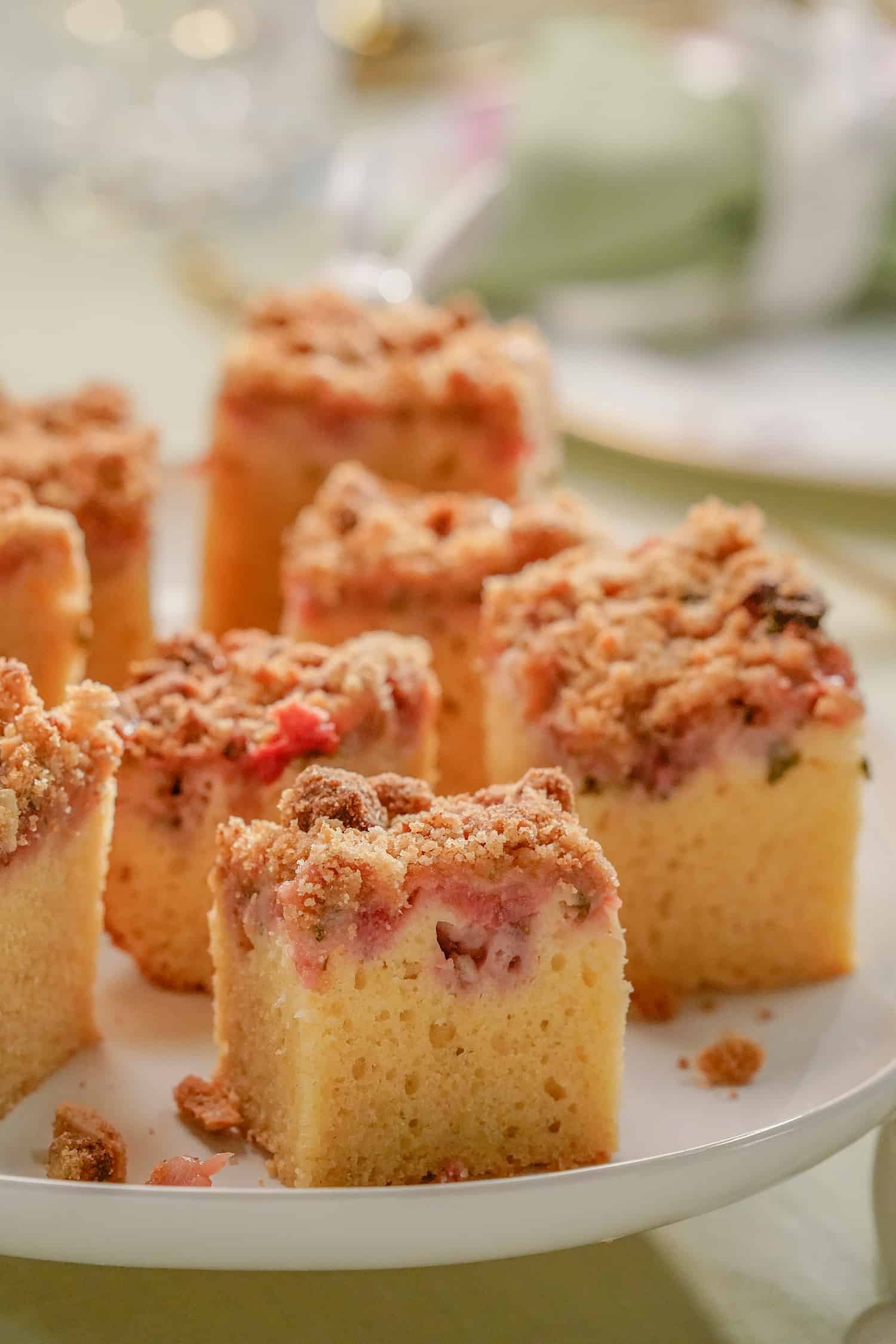 Coffee cake, meet springtime! This brunch favorite gets a springy makeover with fresh strawberries and basil... and you can't beat that streusel topping.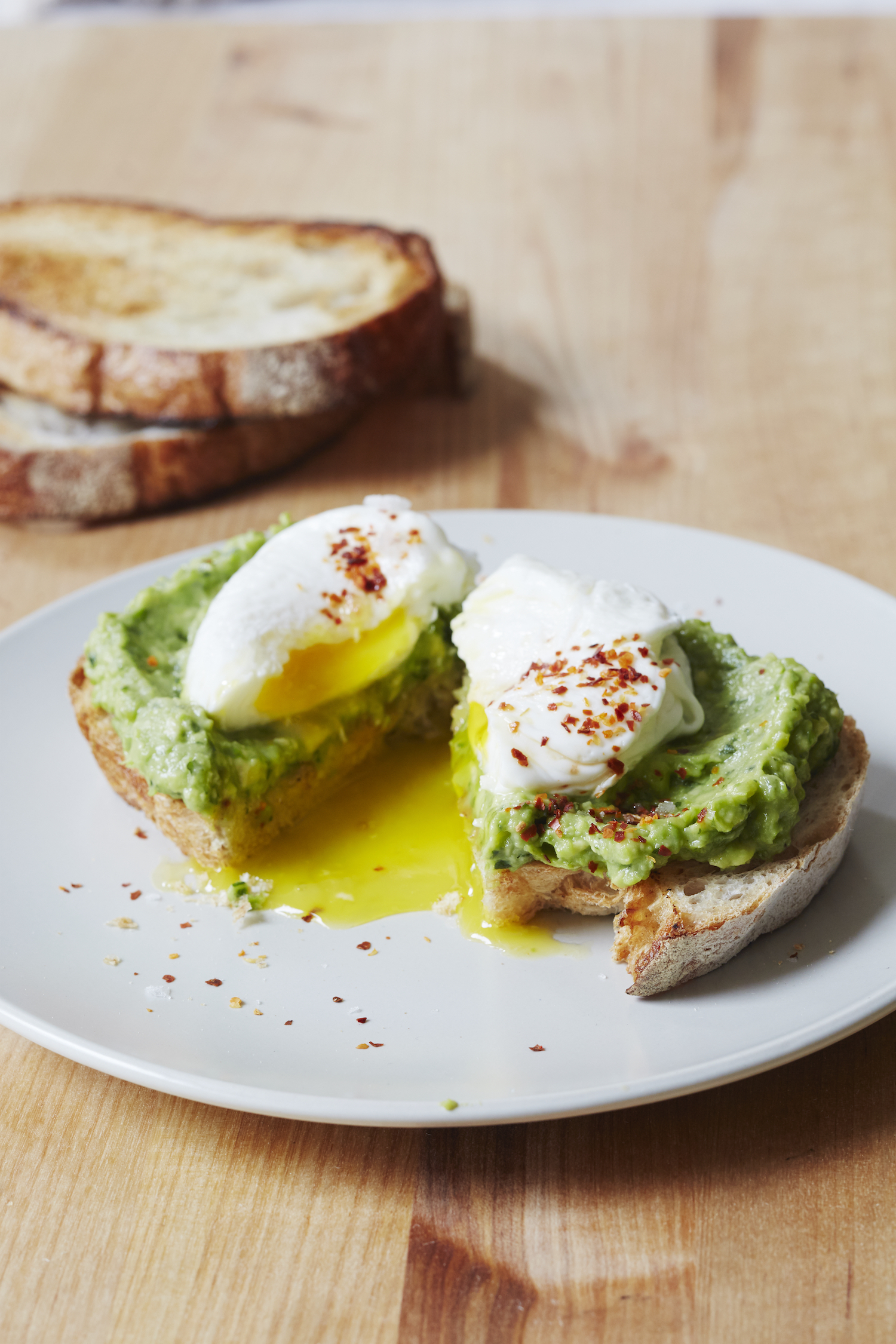 No need to roll up to the hip cafe in town for an amazing slice of avocado toast! Use fresh springtime peas for a sweet spin on the breakfast classic.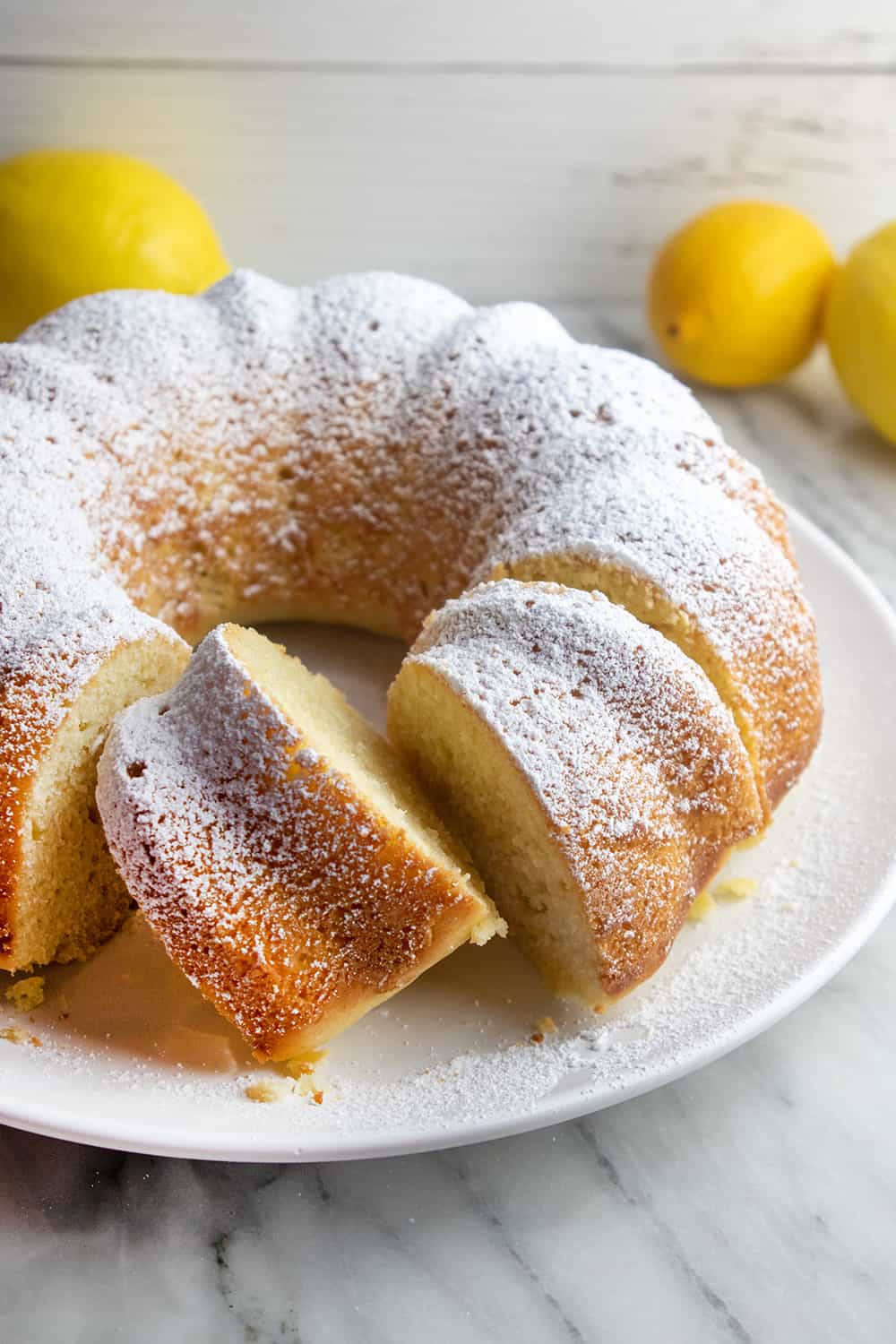 In Italy, this rich lemony and lightly-spiced cake gets served up for breakfast! With its light flavor and rich crumb, you can serve it alongside fruits, cheeses, or even charcuterie.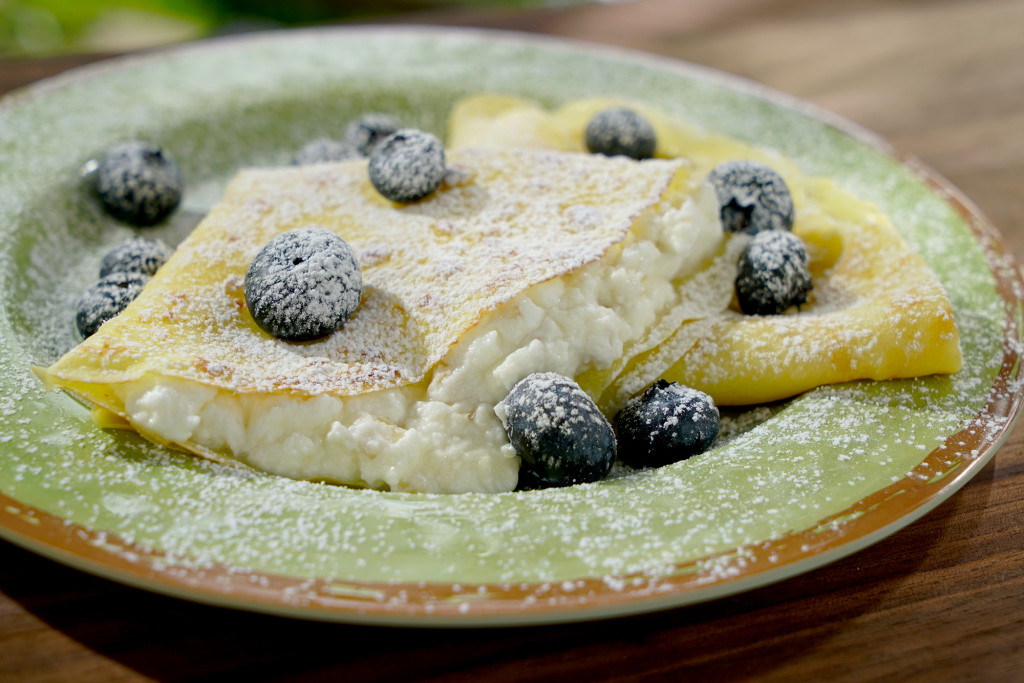 Inspired by the flavors of Capri, Italy, these lemony crepes are a decadent way to start the day - and certainly a way to mark an occasion.
---
Luncheon O'Clock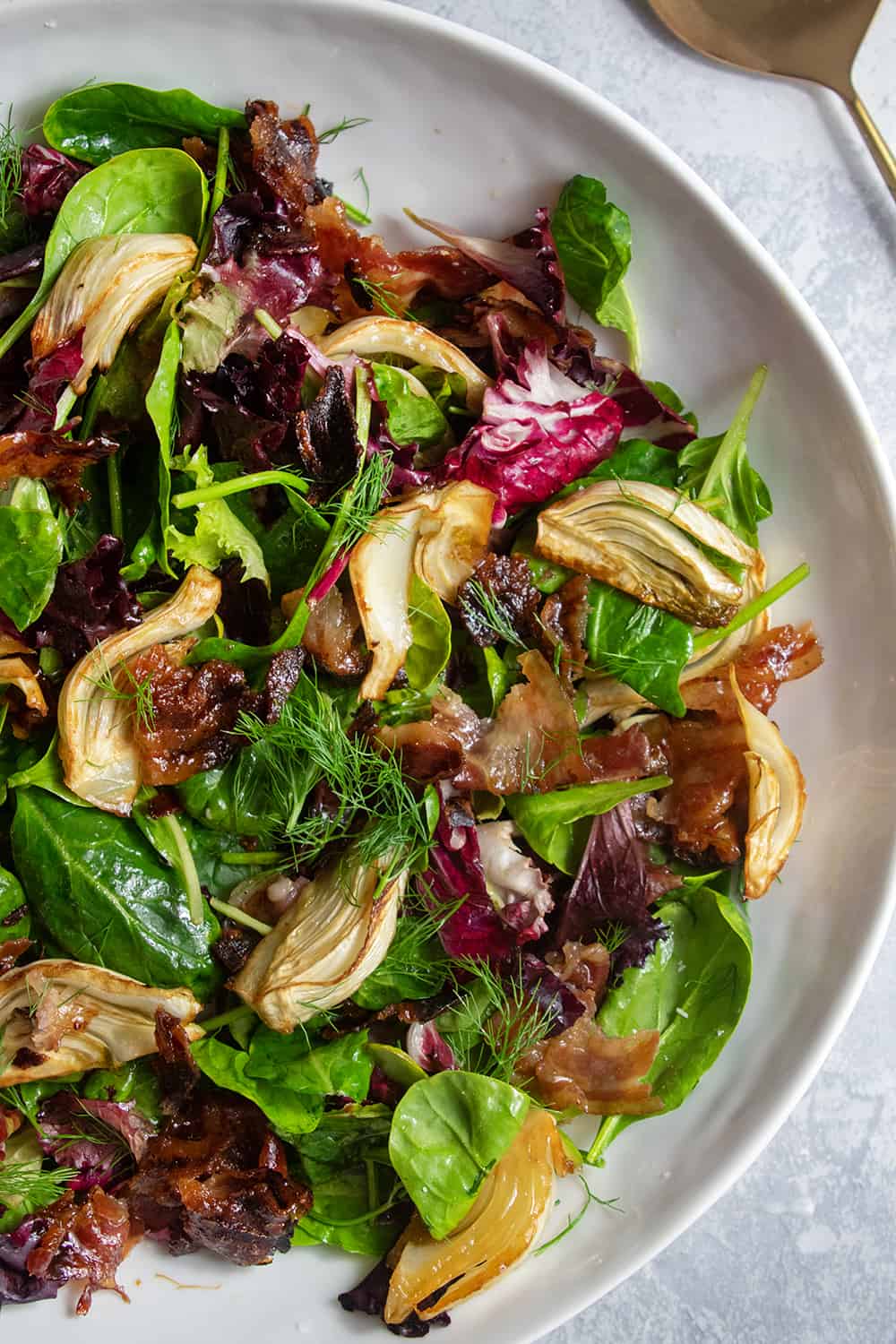 This salad is perfect for an occasion - it's a bit more special than something you'd whip up on a weekday for lunch. The crispy pancetta and candied fennel are absolute stars in this dish!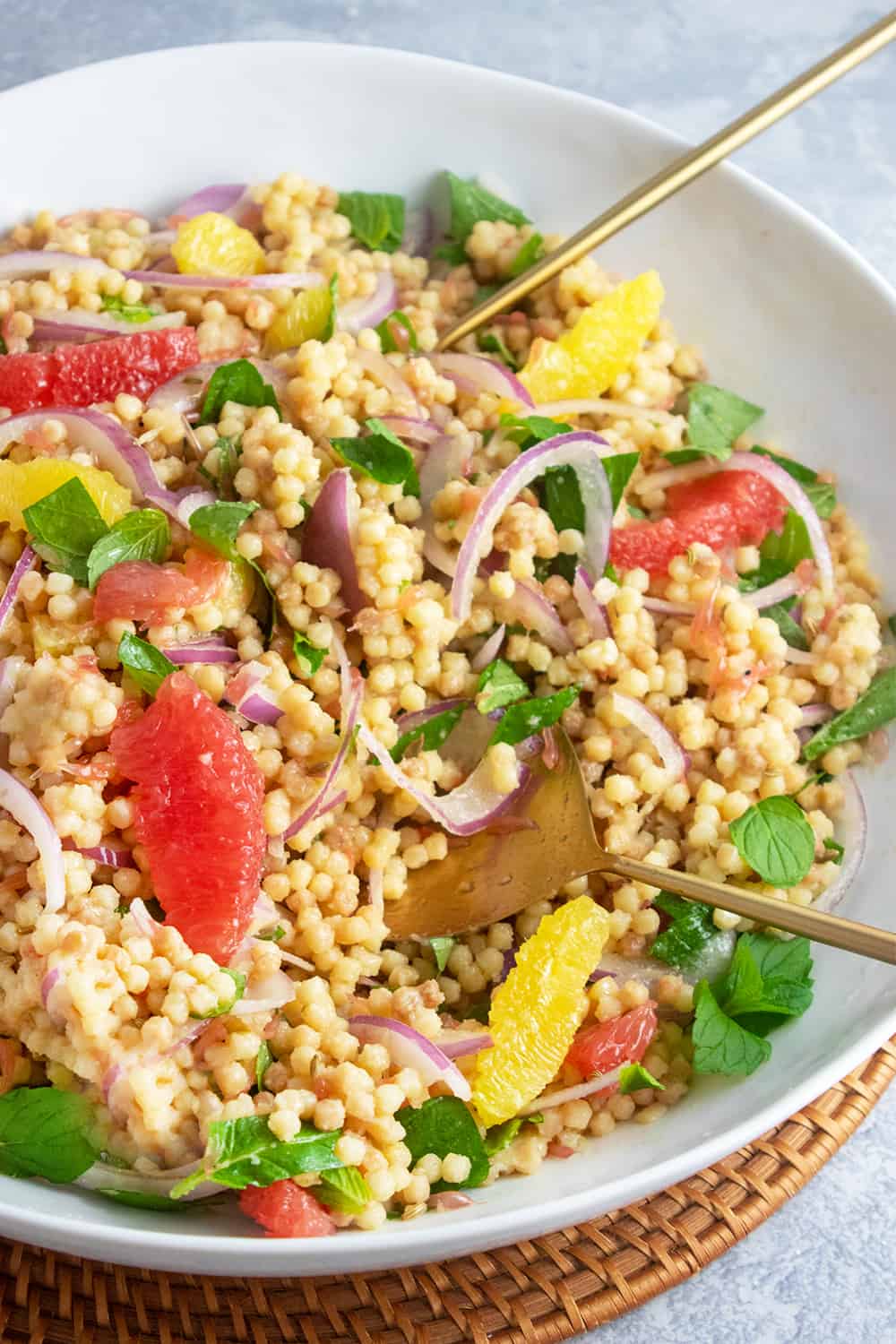 Toasted fregola, one of our favorite little pastas, is the backbone of this citrusy salad. With tons of bright flavor, this is a fabulous springtime lunch.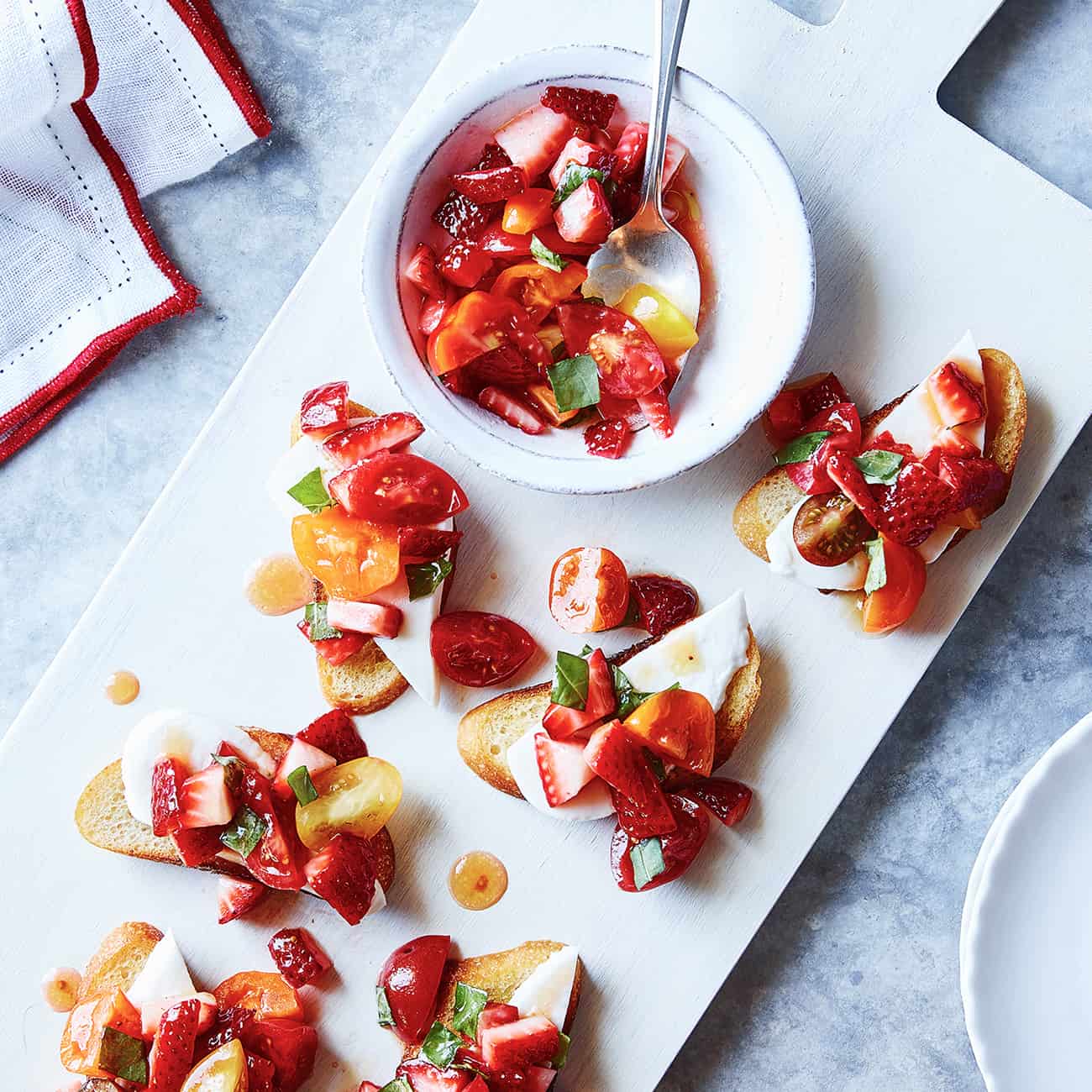 Bruschetta for lunch? Yes, please! Serve this alongside a simple Kale Caesar or simple Italian salad (and some sparkling wine!) for a lovely lunch.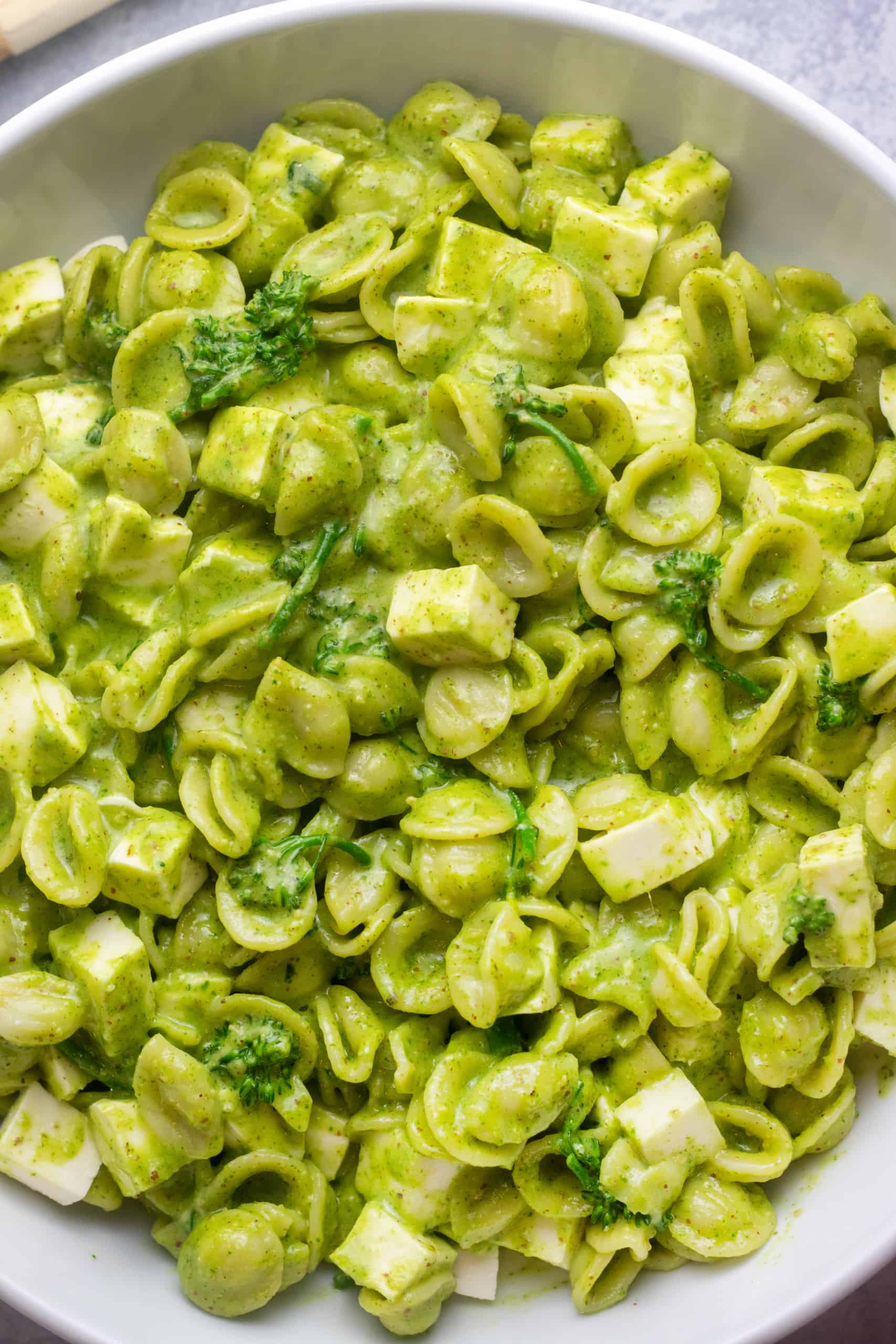 This creamy almond pesto will make anything taste good, but you especially can't go wrong with pasta and fresh mozzarella.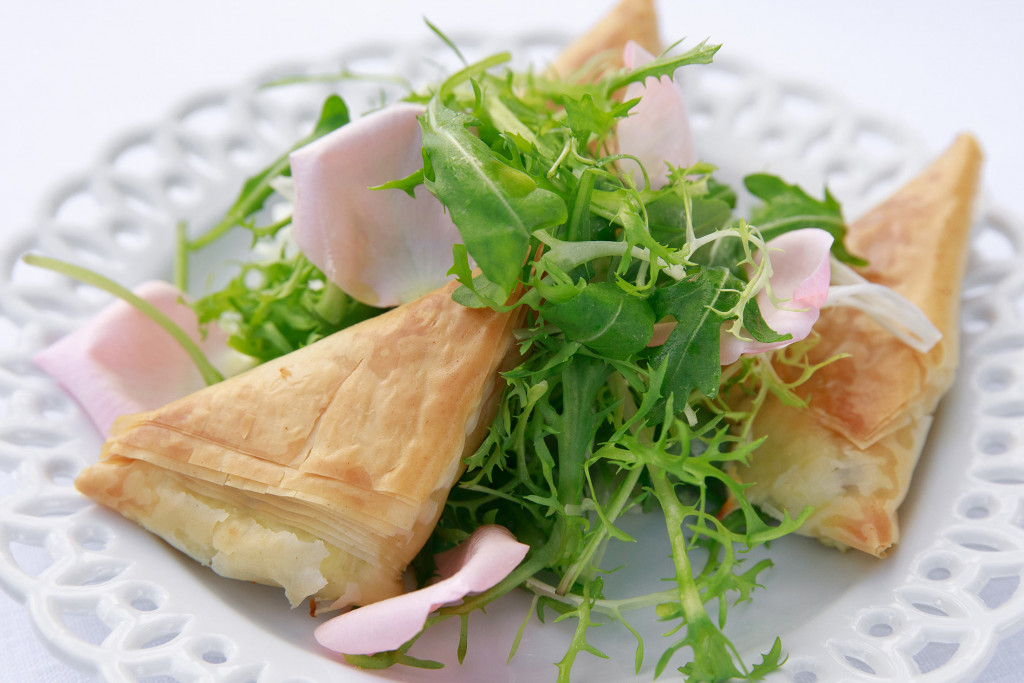 The prettiest little spring salad has a surprise: crispy phyllo filled with a creamy herbed goat cheese. Yum.
---
Dinner Time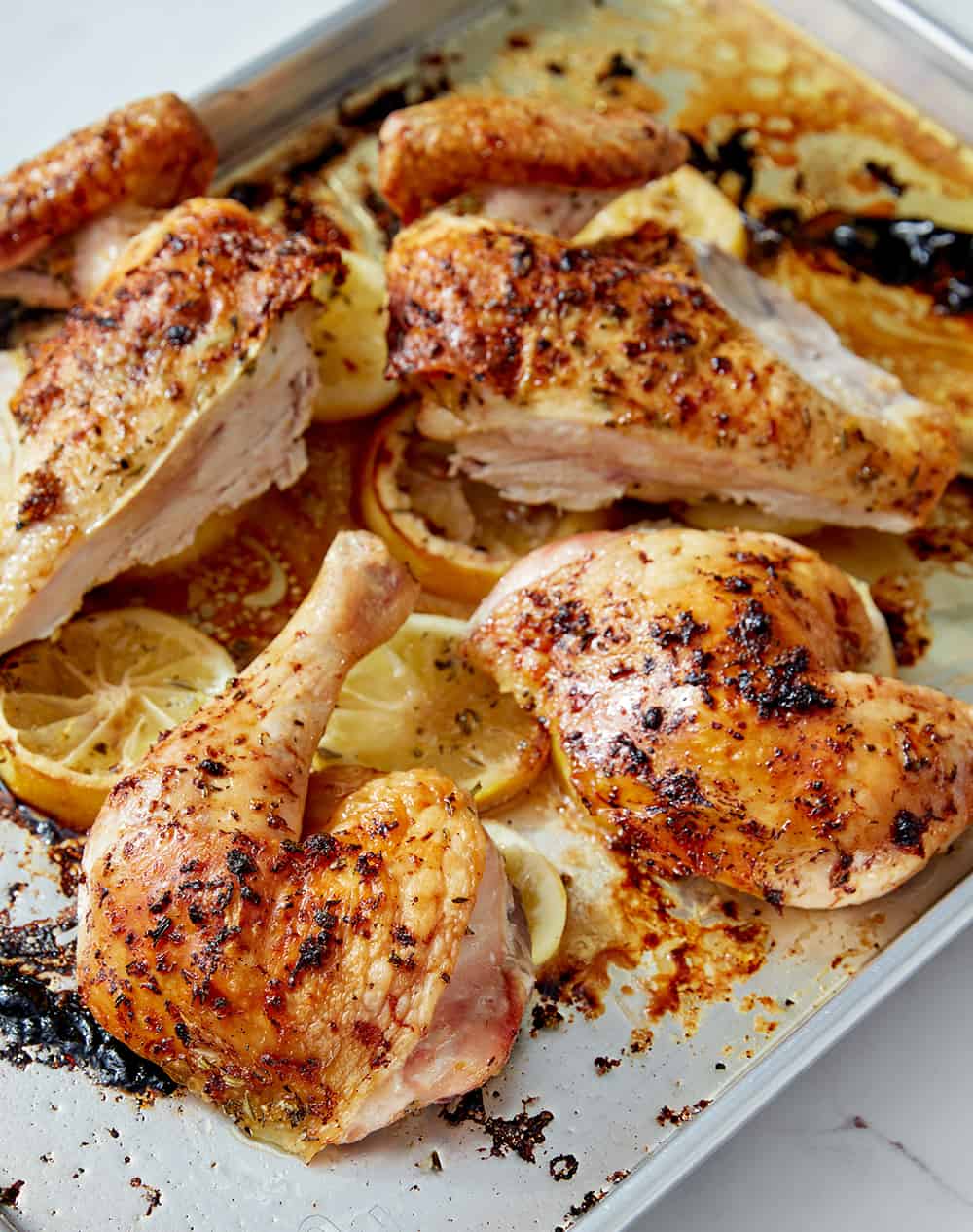 Nothing beats a lemony roasted chicken, and this one's so easy to pull off. Serve it up with an equally delicious side dish (Herbes De Provence roasted potatoes!) for a fabulous, homey meal.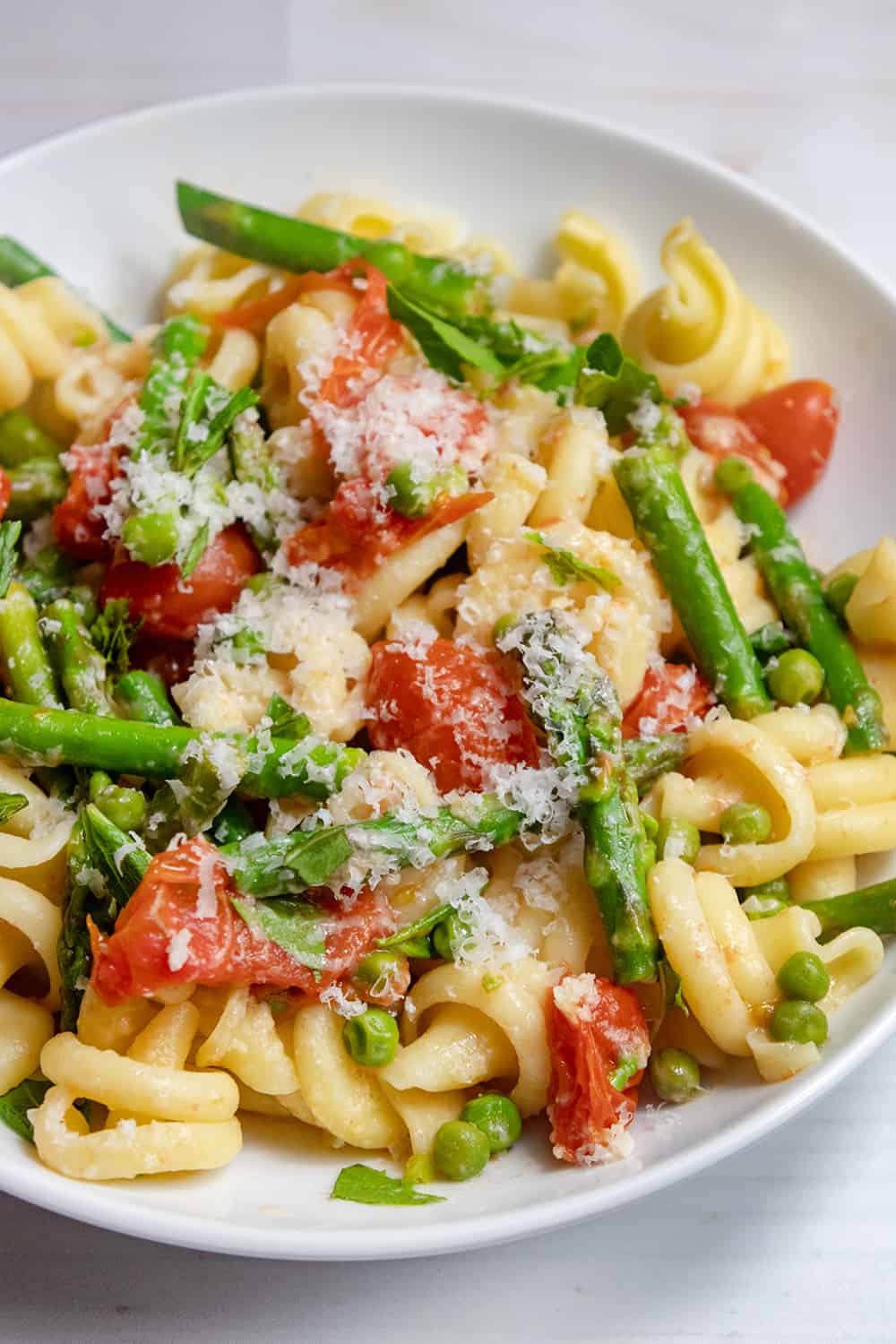 This pasta is a celebration of spring! A fun pasta shape like Nodi Marini makes it feel extra special.

Big ocean scallops always feel occasion-worthy - and mom's worth it!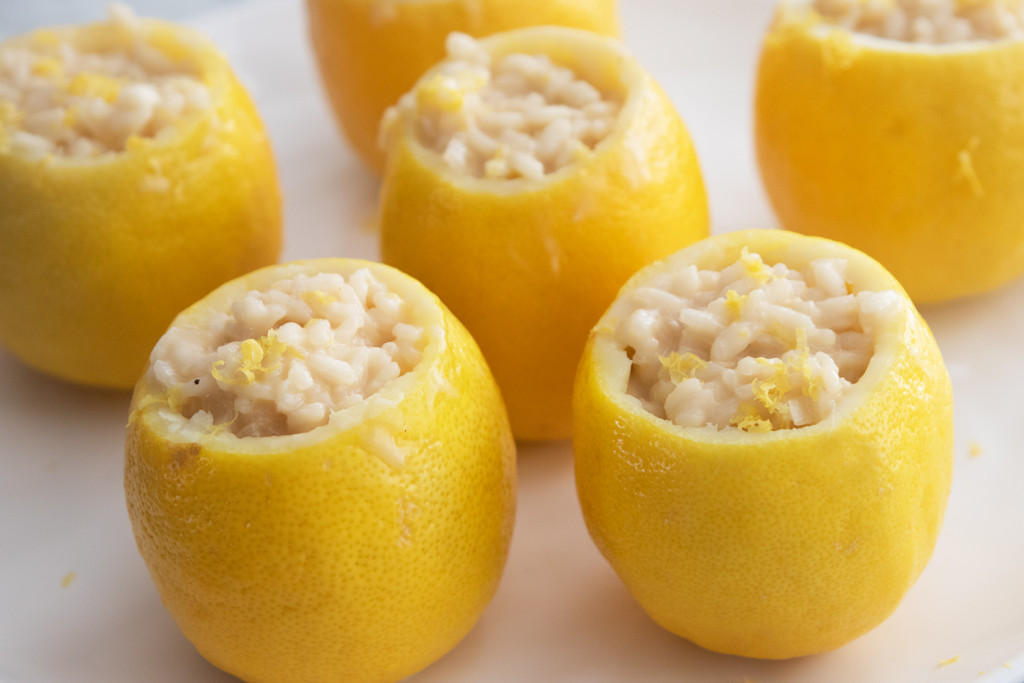 If you've got a mom that loves adorable little things, then this risotto in lemon cups is certain to win her over.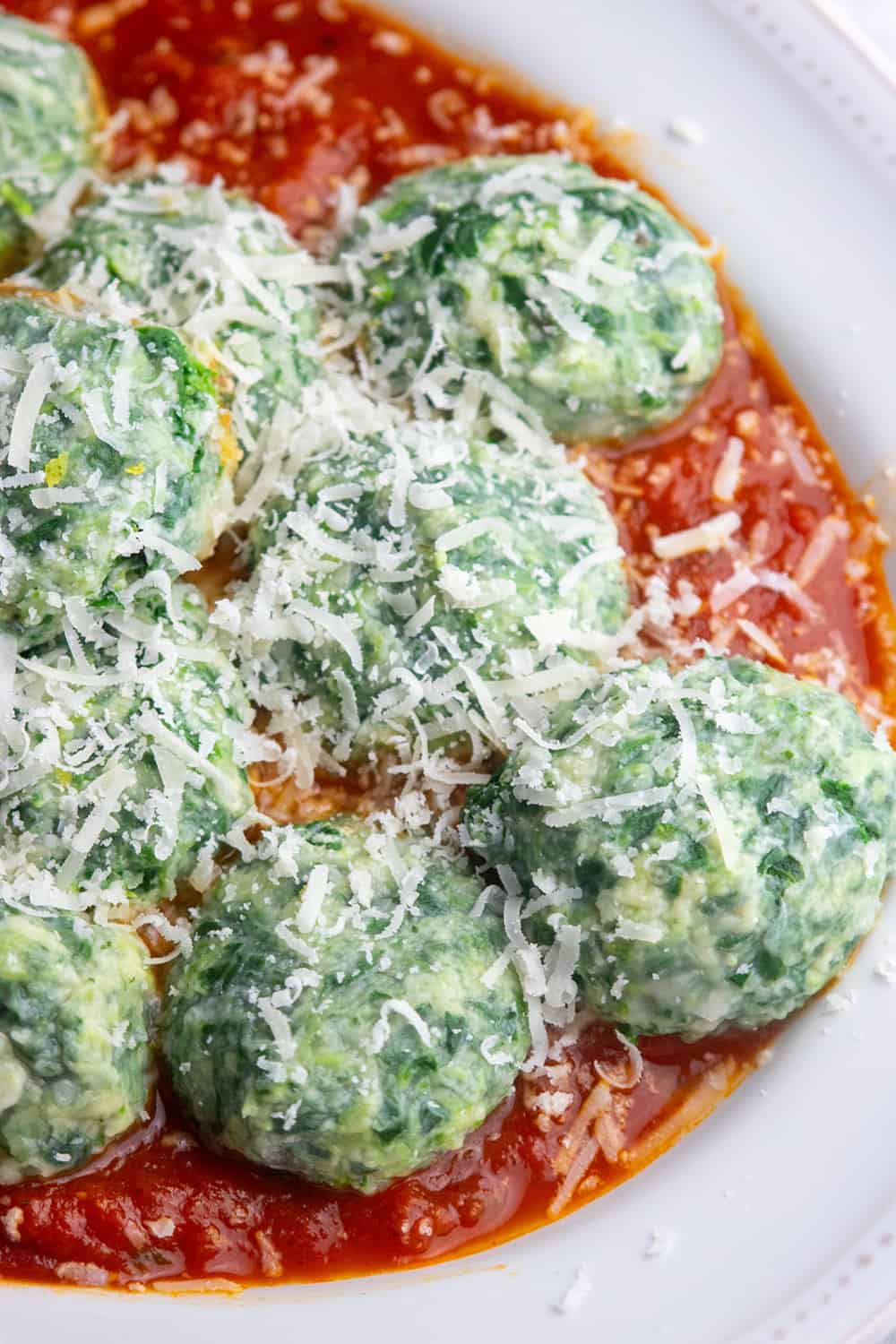 This Italian classic is a regional specialty in Tuscany. It's somewhere between a fluffy gnocchi and the cheesy filling of a raviolo - it's an amazing vegetarian dinner option.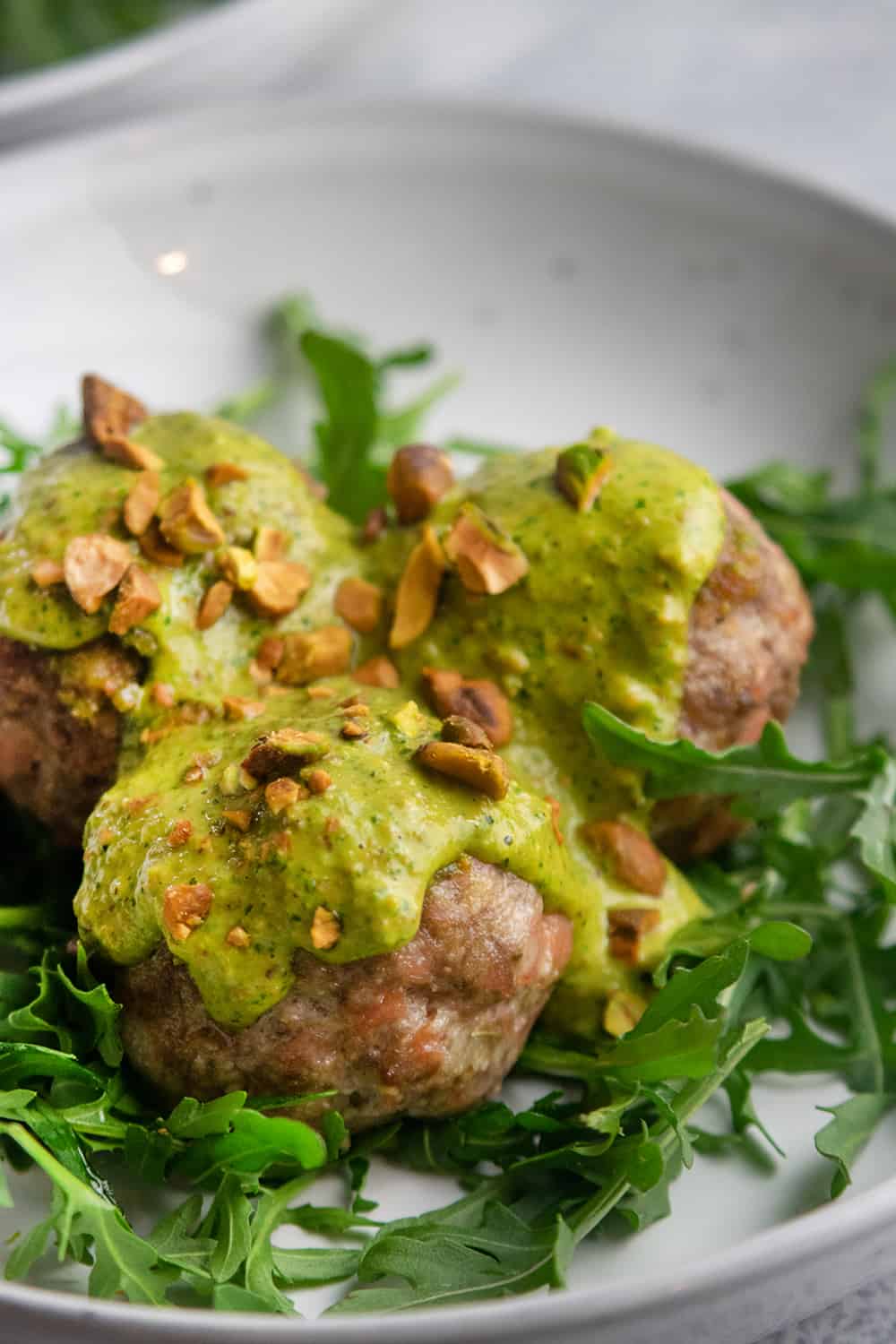 Inspired by a similar dish at Dilla in Rome, these meatballs are absolutely divine. Mortadella gives them an extra savory edge, and the creamy pistachio pesto is to die for.
---
Desserts!

We adore the classic chocolate version of this dessert, but there's something really special about this white chocolate and lemon version.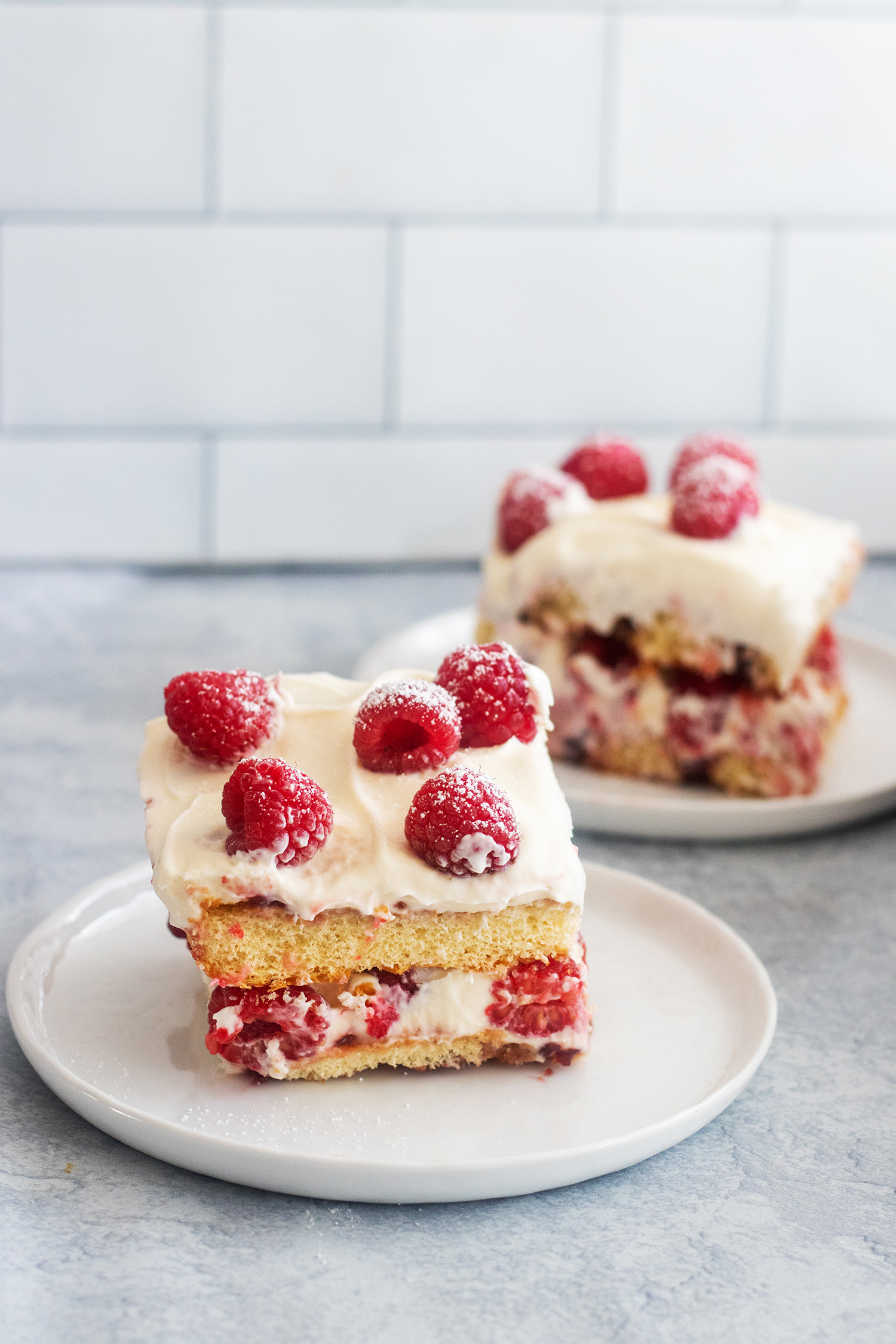 This is a wonderful spin on classic tiramisu for spring and summer - the bright flavor of the raspberry takes it to another level.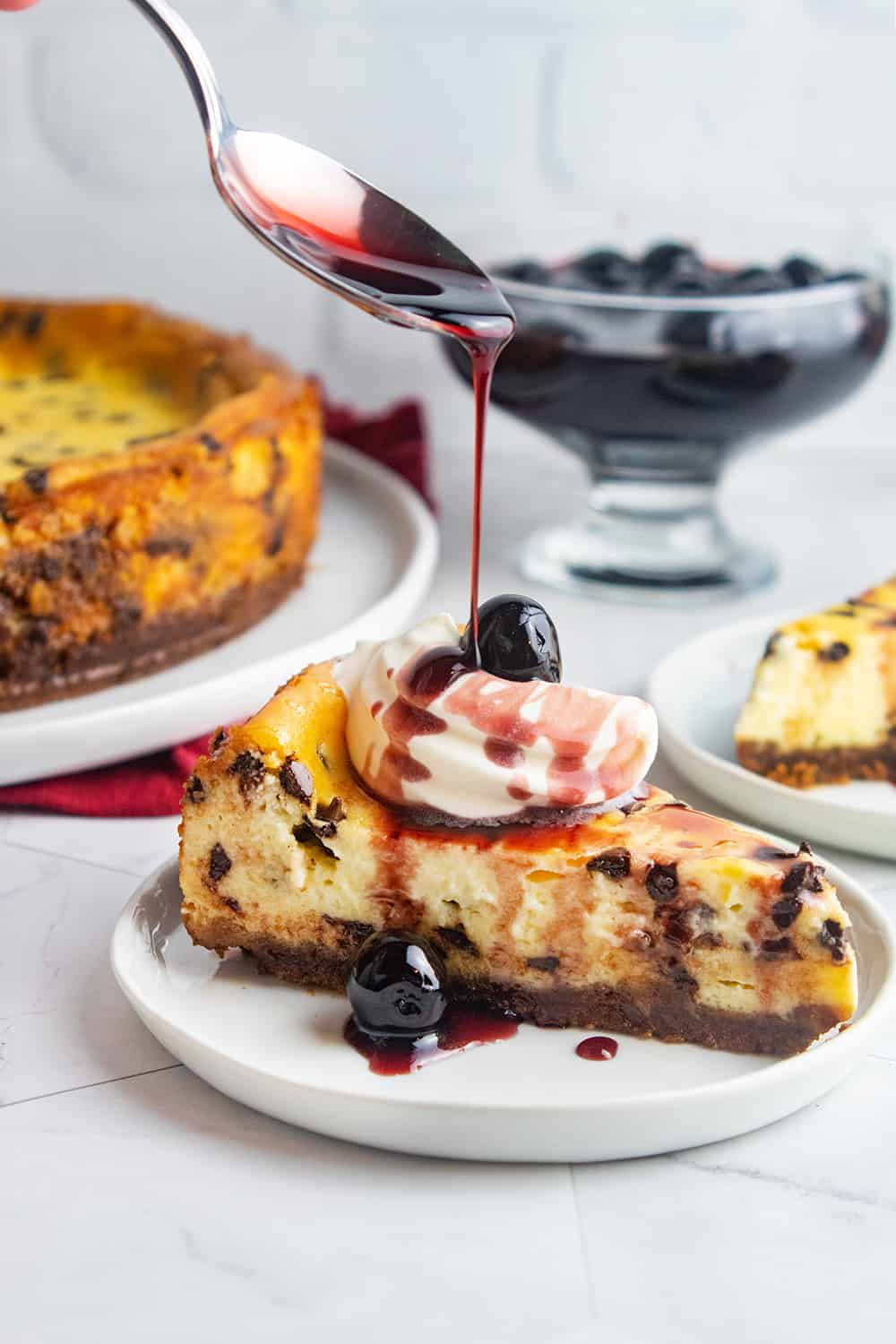 An absolutely show-stopping, crowd-pleasing, fan-favorite dessert.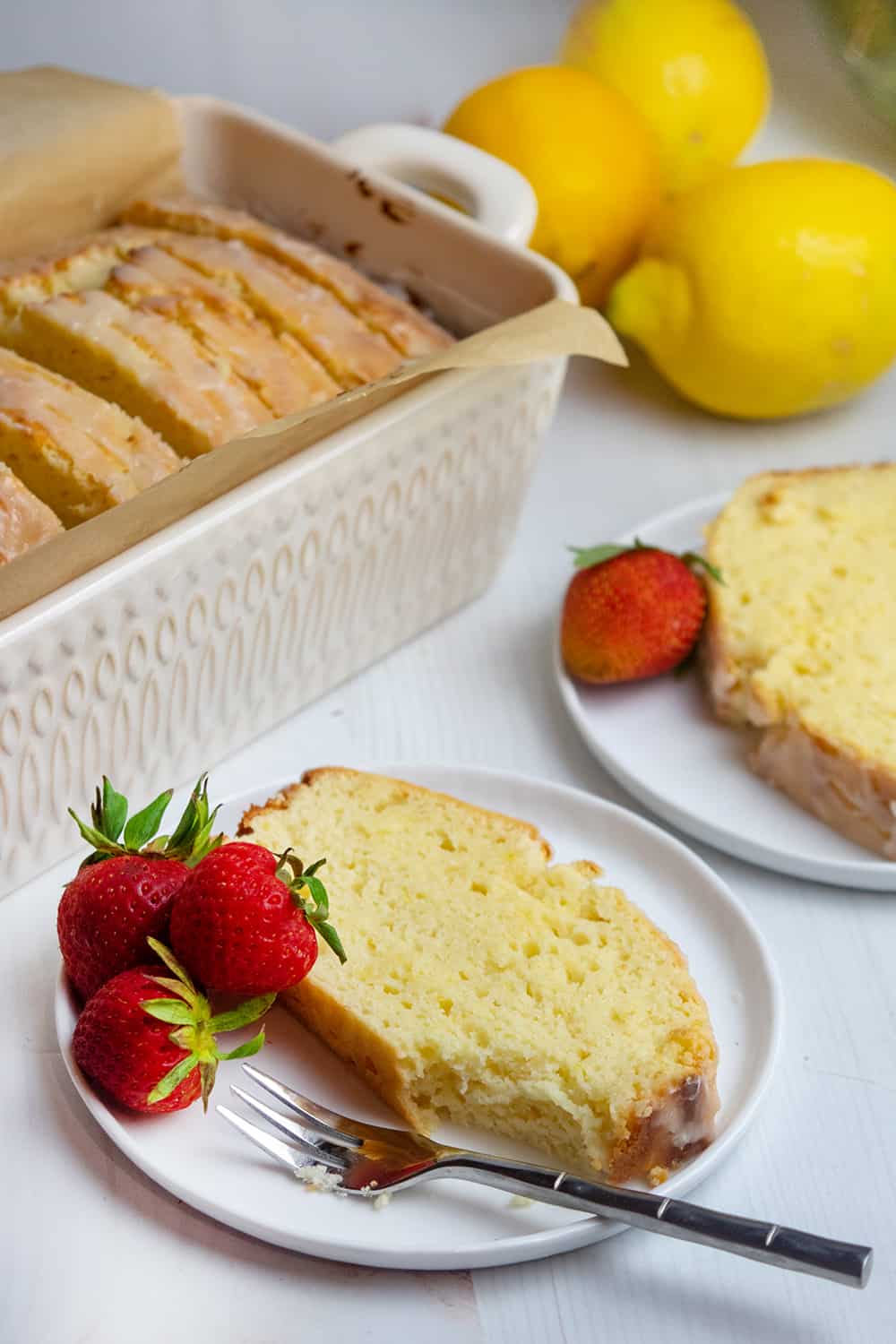 Essentially the cake version of Giada's famous cookies, you can't go wrong with this flavor combo!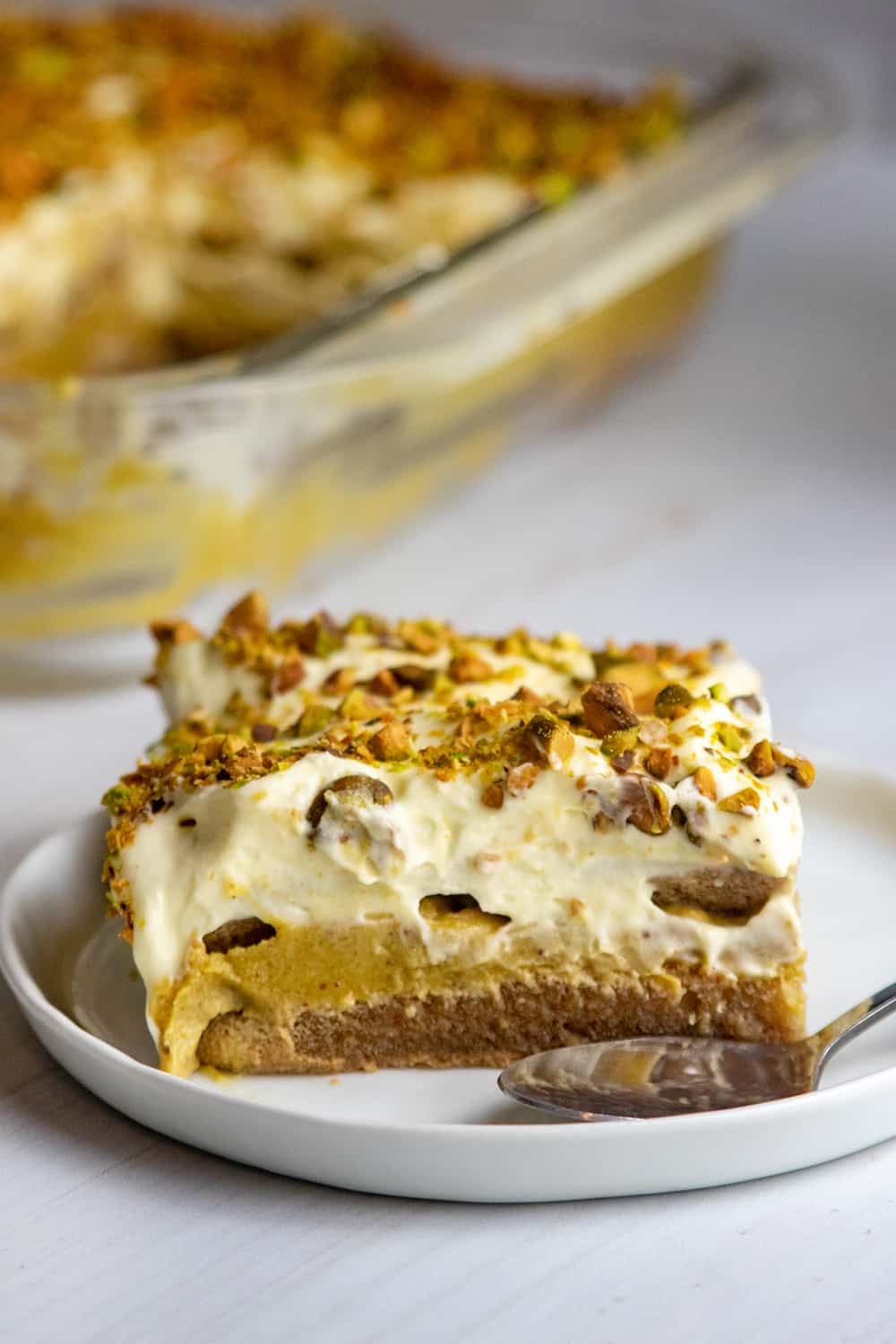 Inspired by the many tiramisu flavors in Italy, this pistachio tiramisu is full of lovely, subtle flavor. You don't need any fancy pistachio butters or pastes for this!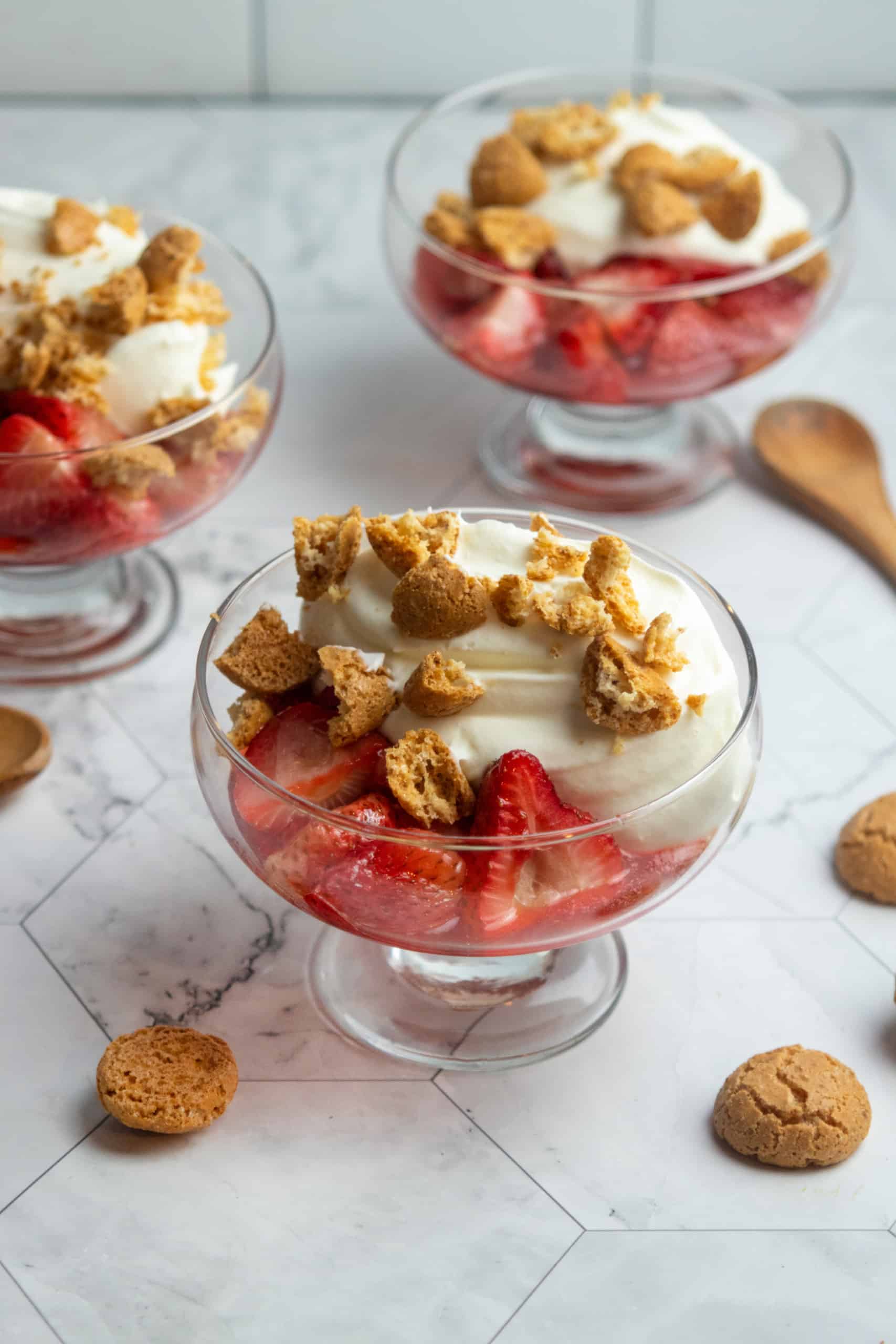 This dessert feels so sophisticated and Italian, but there's no real baking required at all. Score!