Giada's Holiday Main Dishes That Won't Let You Down
You must be signed in to print this content
Stress less on the big meal with Giada's holiday main dishes!
When it comes to cooking a big holiday dinner, it can seriously feel like the pressure's on. It's the time of year family and friends gather, and it feels so important to have the main dish reflect what a special time of year it is! While we're totally on board with creating a memorably exceptional meal, we're 
not 
on board with feeling overly stressed about the whole thing. These holiday main dishes from Giada are all tried and true, completely doable, and worthy of a special dinner.
---
Giada's Holiday Main Dishes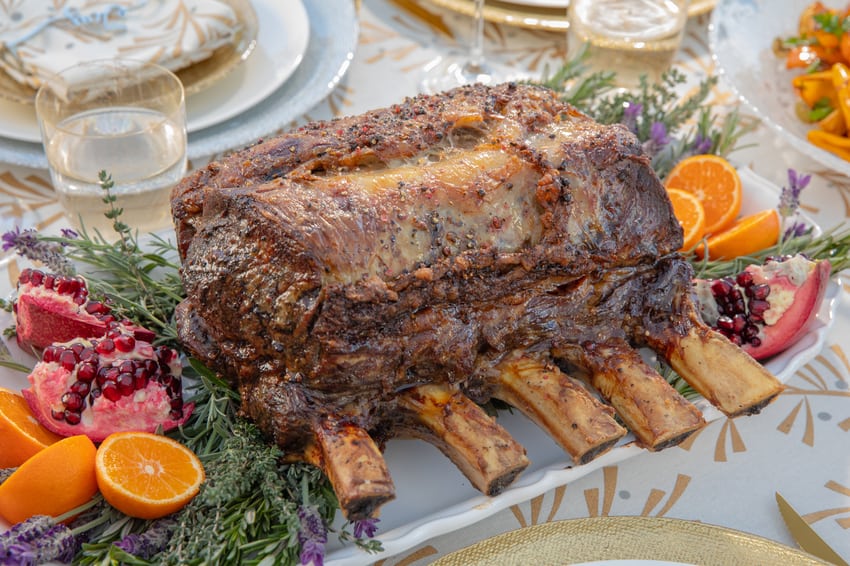 For a seriously spectacular main dish, this standing rib roast is quite the centerpiece. There's no need to fret over it being cooked correctly - just follow the instructions, buy a meat thermometer, and there will be no guesswork involved!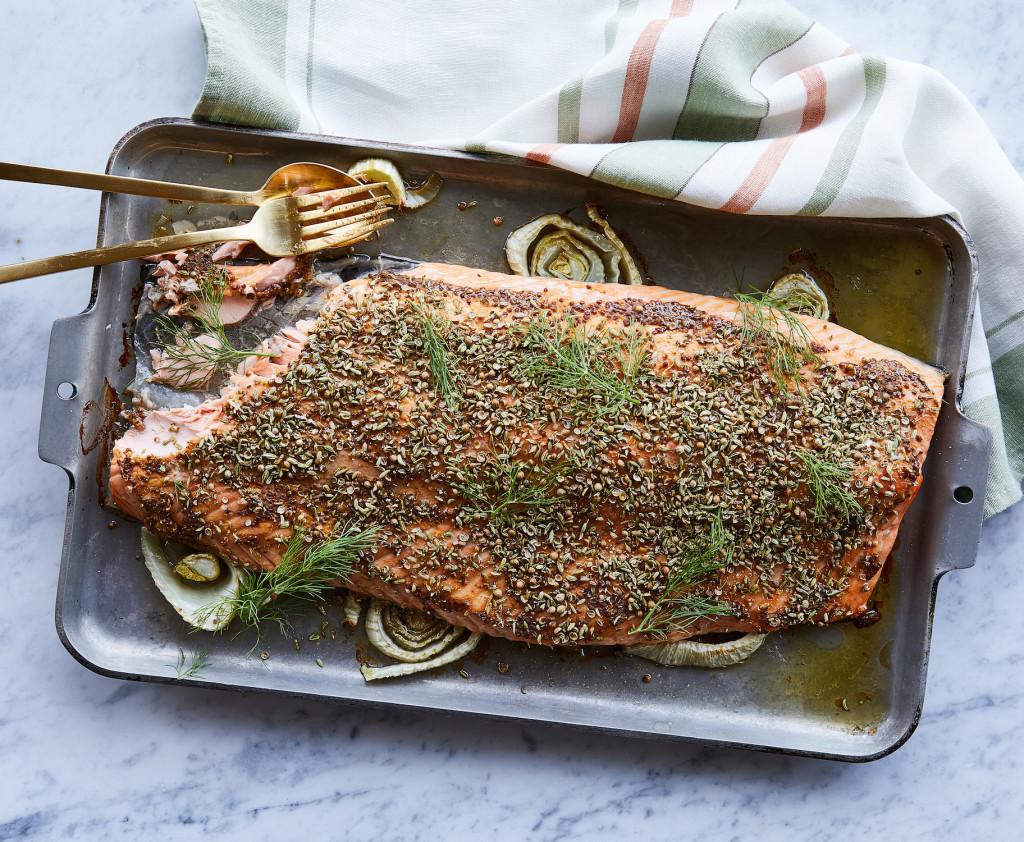 Feast of the Seven Fishes, anyone? This beautiful salmon is truly so easy to pull off - with only 7 ingredients involved, there really isn't much prepwork to tackle. Set and forget it in the oven for an hour or so, and you'll have this beauty ready to go for dinner.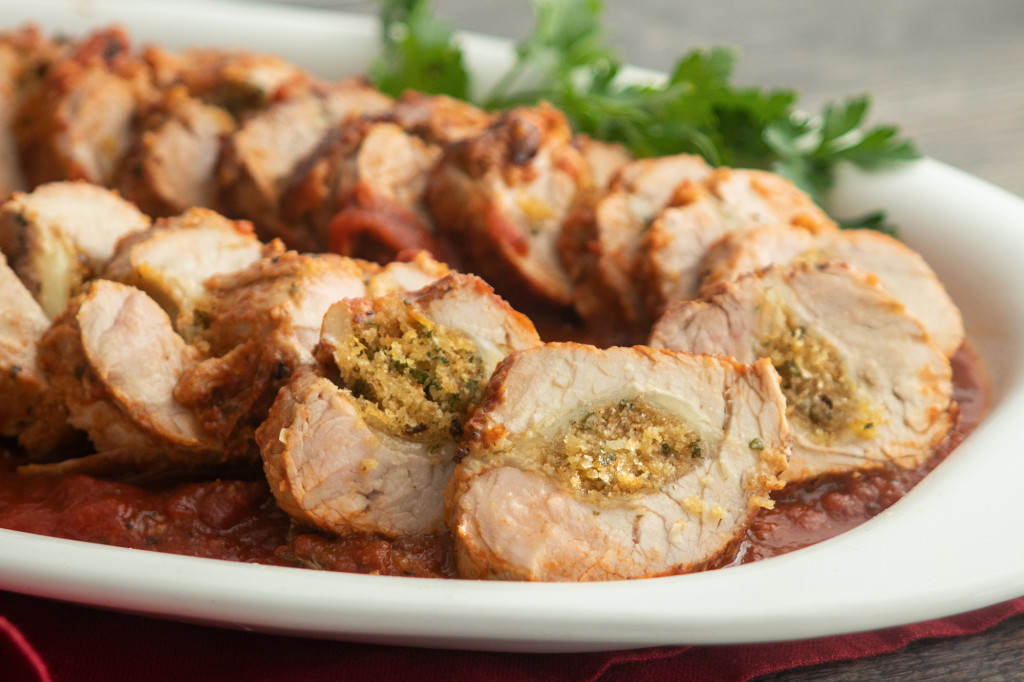 We're all about making a braciole for the holiday dinner - it's one of those dishes that looks so impressive, but isn't too hard to pull off. And just so you can impress the fam, it's pronounced brah-jole!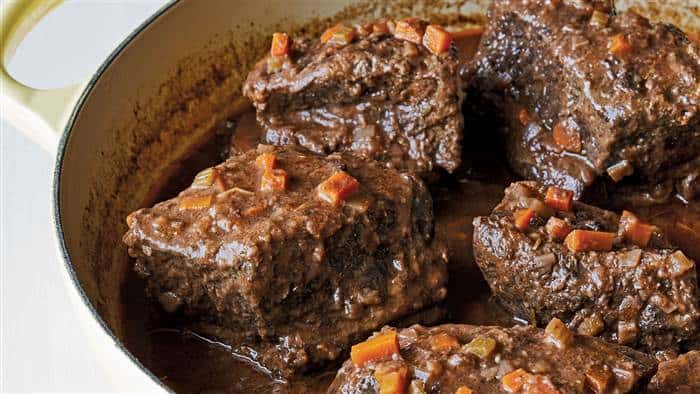 When in doubt, braise! Braised meat done right is outright delicious and pull-apart tender, but it's one of those amazing meals that you can fully make a day ahead of time and gently reheat on the day of.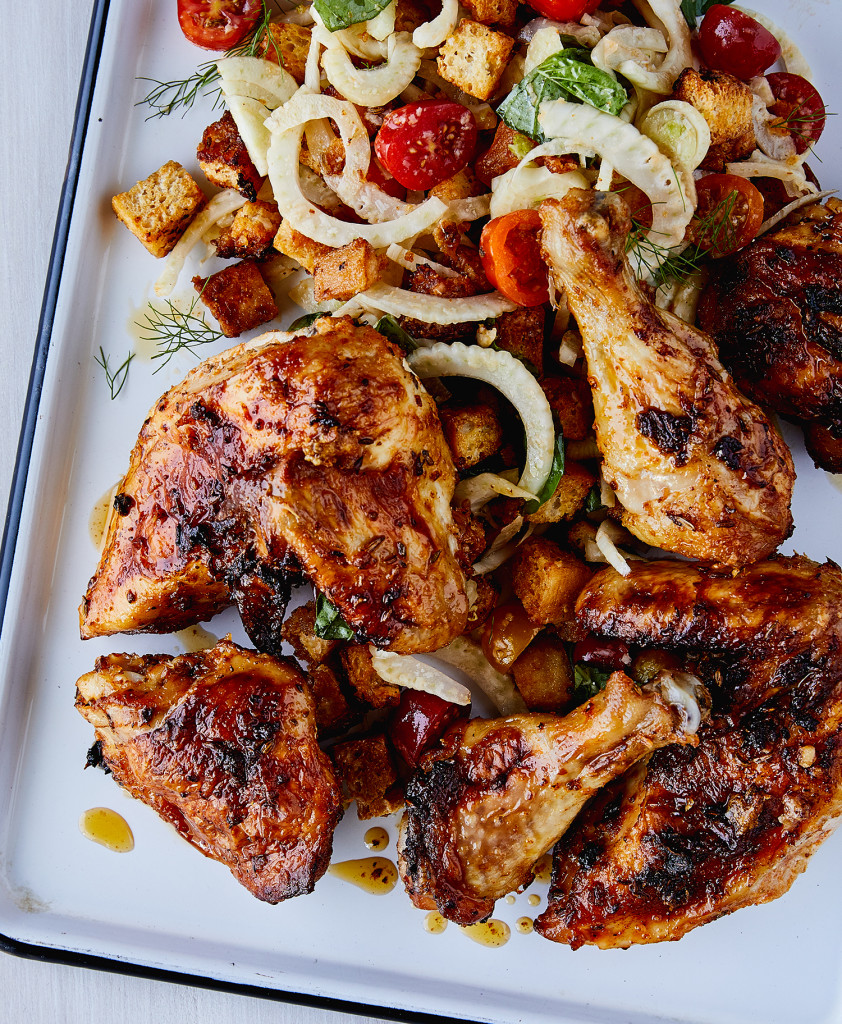 To anyone who thinks chicken might not be a special enough main dish for the holidays, we implore you to try this recipe! It's so flavorful, easy, and the delicious Zuni Cafe-inspired bread salad that comes along with it is to die for.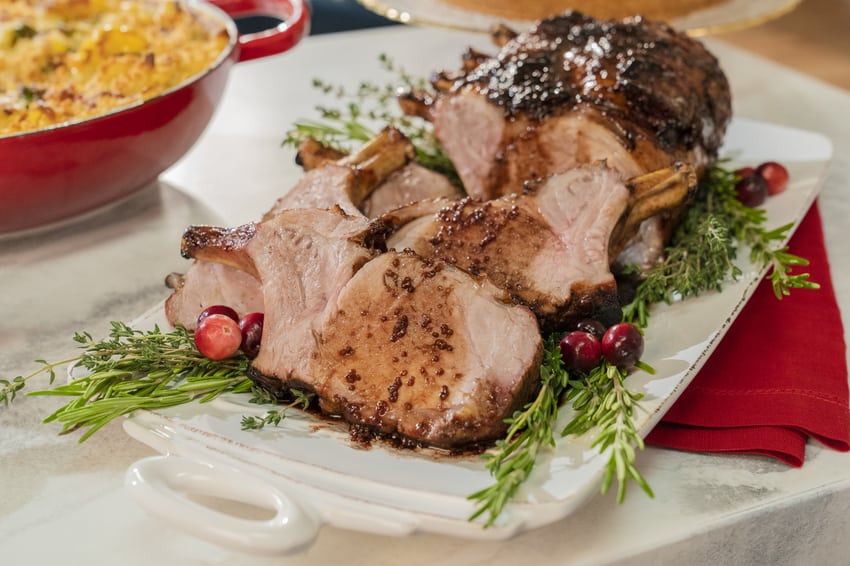 It doesn't get much more festive than this seasonally glazed pork! With pomegranate, warm spices, maple syrup and herbs, this hands-off pork roast is brimming with holiday flavor.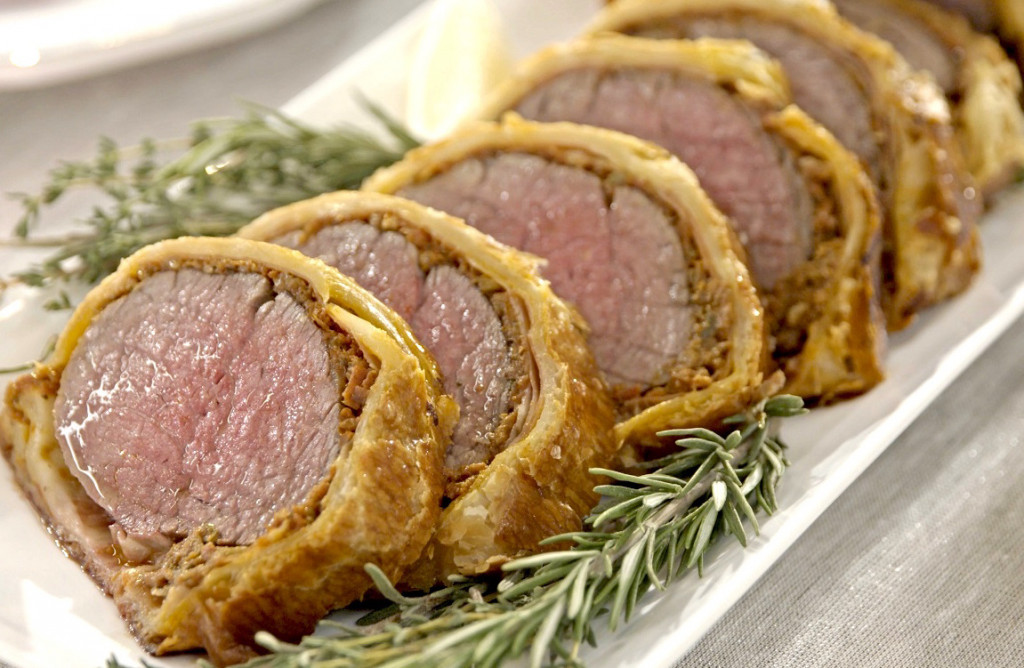 You probably weren't expecting to see Beef Wellington on a list of easy holiday mains, but hear us out! This recipe has less than 10 ingredients, and it's not difficult - it just takes some time to wrap the beef carefully in prosciutto, sundried-tomato pesto and puff pastry. You can even fully assemble it hours ahead of time! If you worry about overcooking the meat, just use a trusty thermometer. It will be well worth the effort!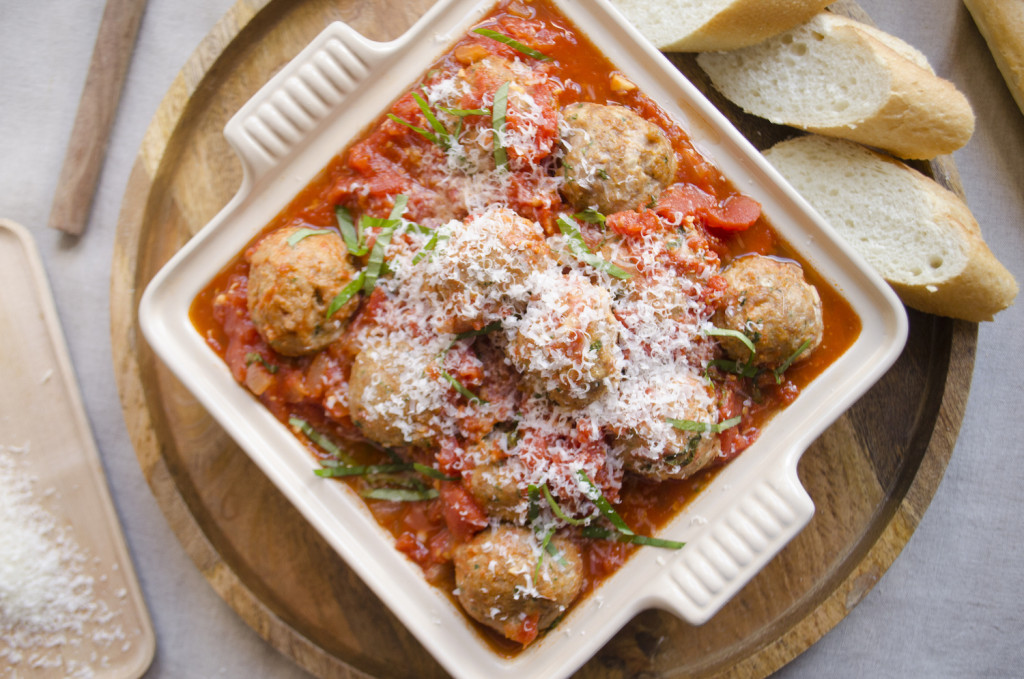 You just can't go wrong with these meatballs. It's a team Giadzy favorite that we pretty much make all the time for special occasions and potlucks! Pair with lots of crusty bread, some pasta or veggie sides, and you've got a fabulous meal in the making.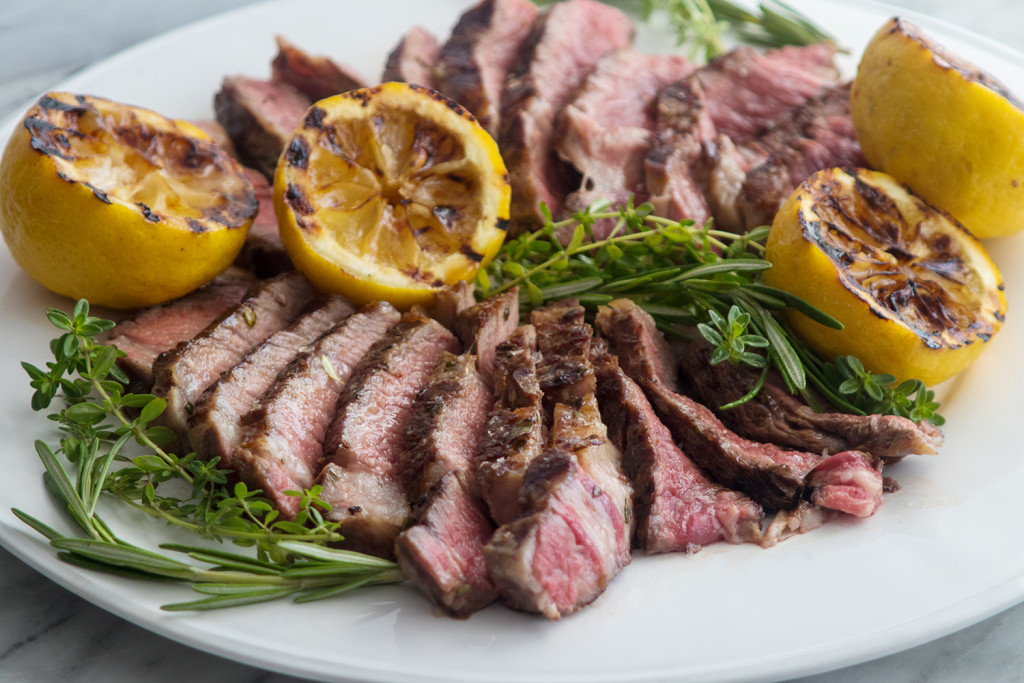 Do as they do in Tuscany. Make a big beautiful Bistecca Fiorentina! (aka - steak Florentine!)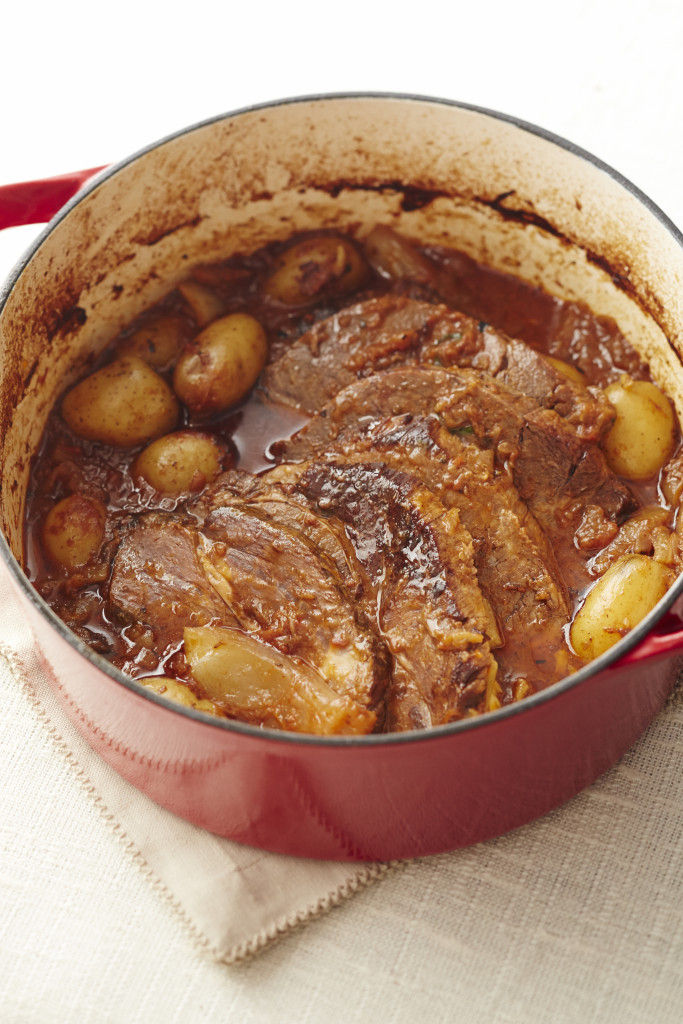 Don't let any preconcieved notions about pot roast scare you off - we assure you that Giada's version is tender, delicious, and deeply flavorful.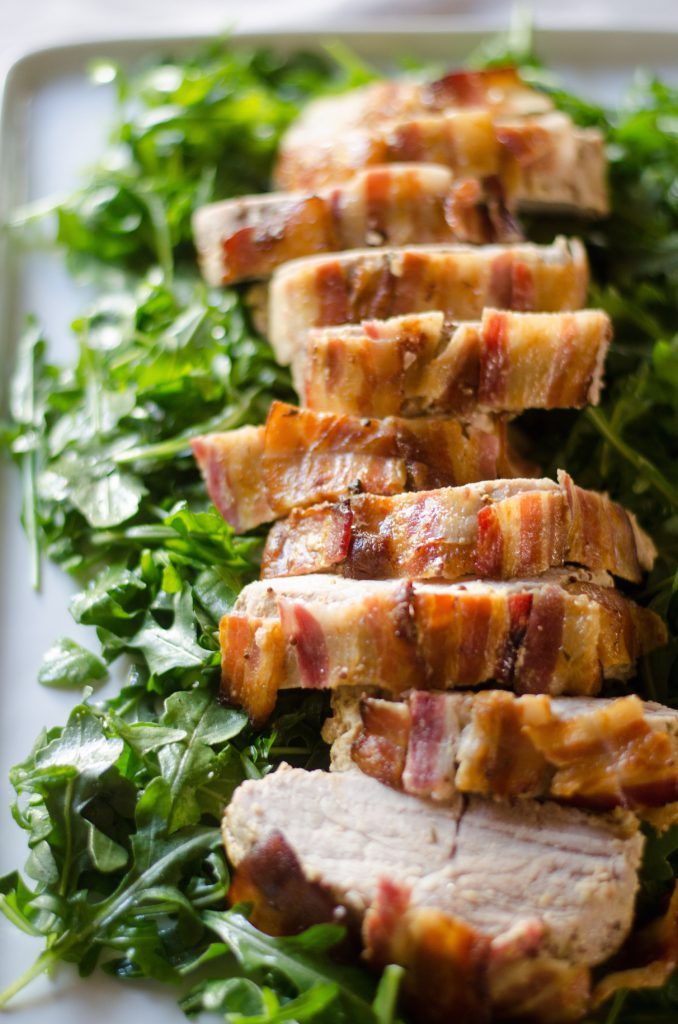 Let's face it, when it comes to crowd-pleasing, you can't go wrong going the bacon-wrapped route. With a super flavorful herby honey mustard rub, this pork roast is seriously delicious.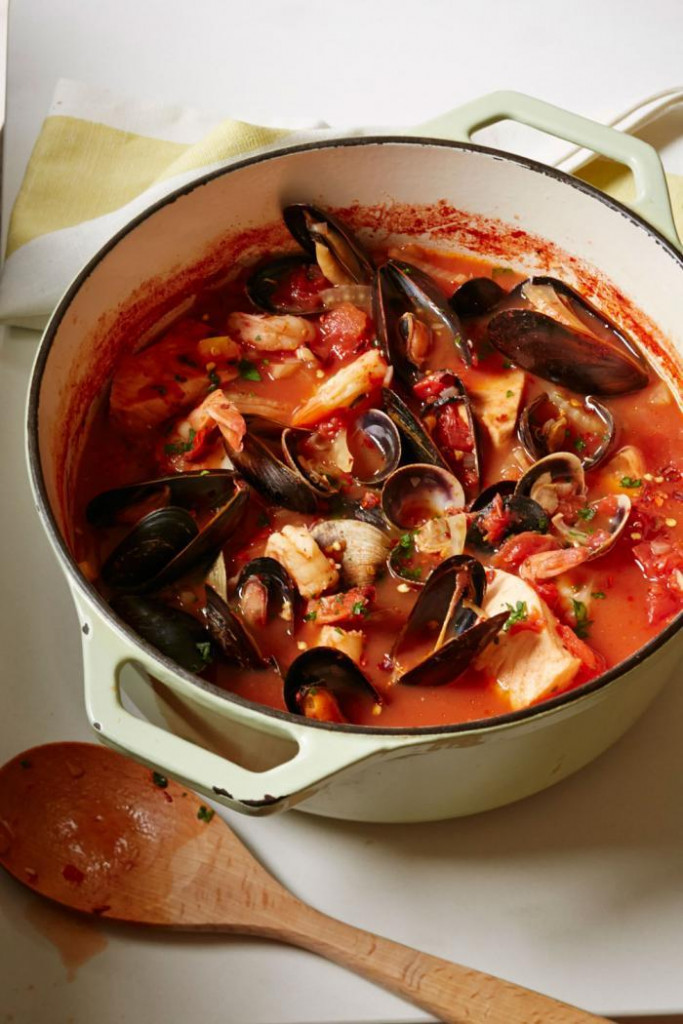 This version of Giada's famous Italian-American seafood stew is made so much easier - it just simmers away in the slow cooker while you can prep everything else for the big meal.