15 Vegetarian Appetizers From Giada For The Holidays
You must be signed in to print this content
If you're looking for a tasty way to get your next holiday party started, these 15 vegetarian appetizers from Giada De Laurentiis are here for you!
When you're hosting a party, you always need to consider the fact that you'll be catering to a wide variety of diets. While it's a challenge to entirely rework a main meal to accommodate everyone's diverse restrictions, there's a much easier way to go about it - load up on diverse apps that everyone can enjoy. We're shining the spotlight on 15 vegetarian appetizers from Giada De Laurentiis that will please any crowd. Plus, having a variety of bites with dietary restrictions in mind will ensure that everyone is having a great time!
---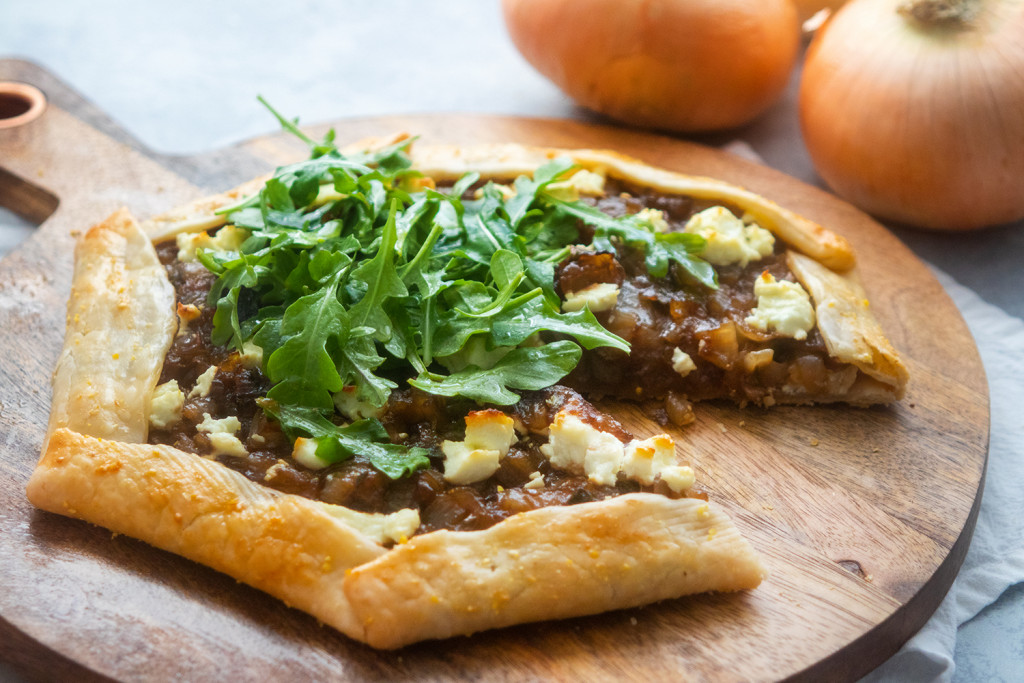 Caramelized onions. Goat cheese. Buttery crust. HELLO! Nobody will be mad about getting a slice of this. Best of all, you can caramelize the onions a day or two in advance, and assemble it all when you're ready to bake.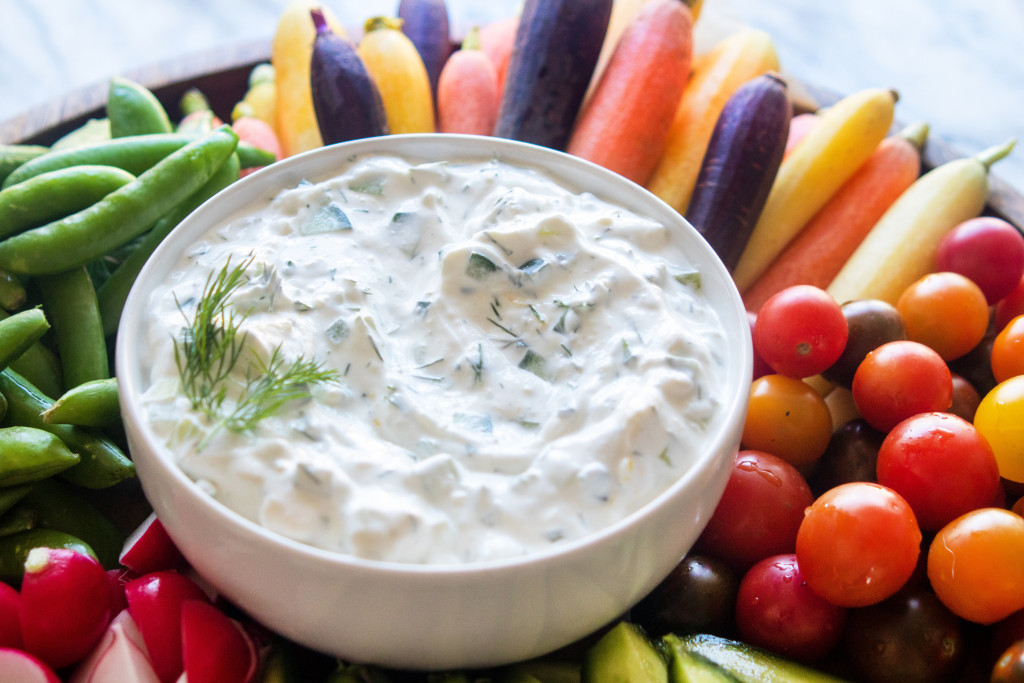 This dip is equal parts refreshing from dill and cucumber, and lusciously creamy from sour cream and gorgonzola. It takes just a minute to mix everything together, too.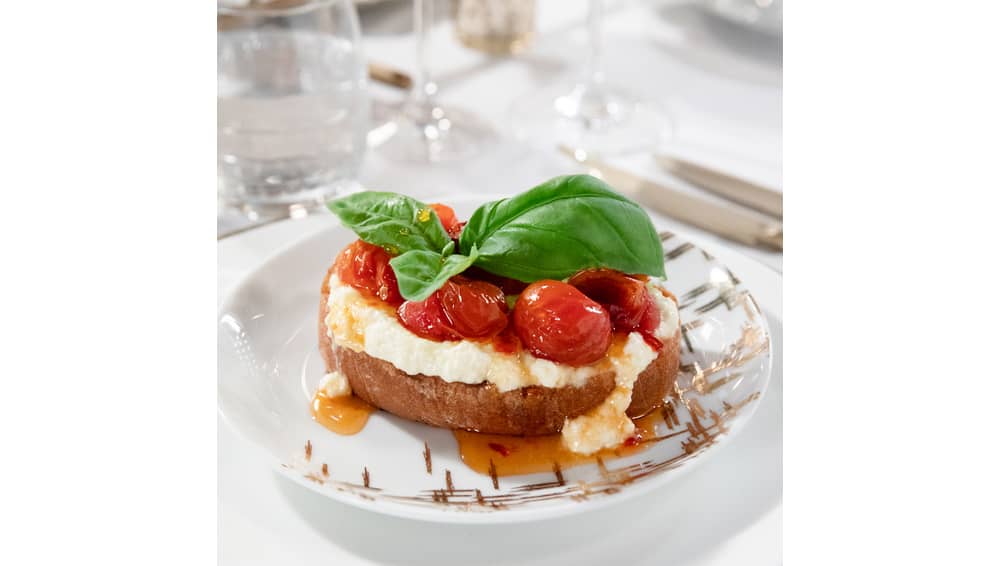 Bruschetta is always a good play, and the contrast between whipped creamy ricotta, super flavorful tomatoes and a spicy honey drizzle make this appetizer a real winner.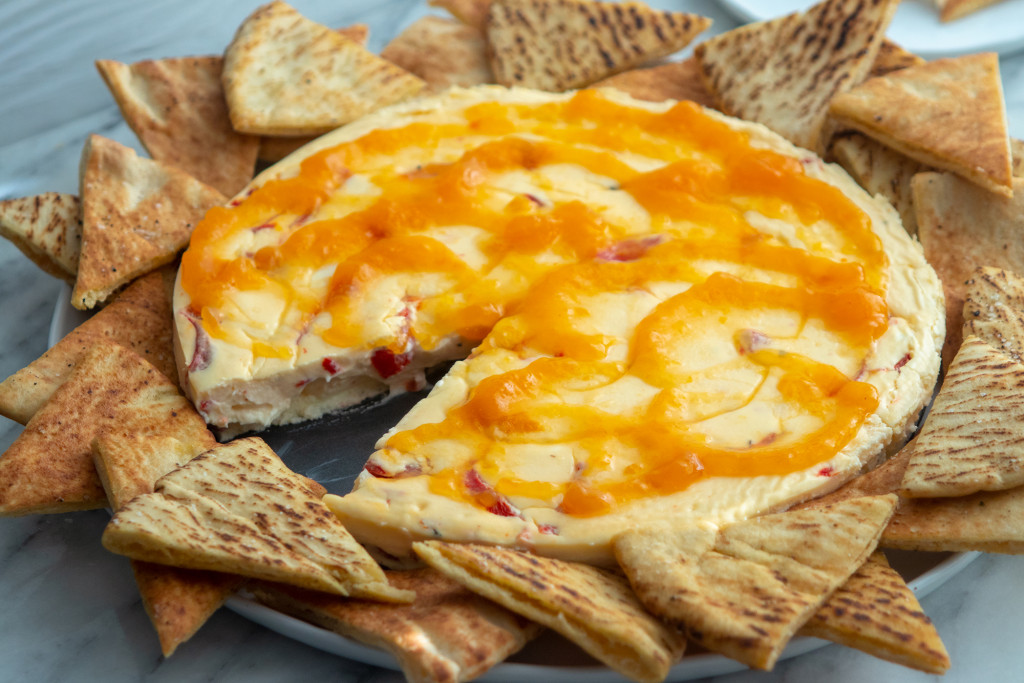 This savory cheesecake is like a cheese dip meets baked cheese. If you don't have a 4 1/2″ diameter springform pan, you can easily double the recipe for a larger pan!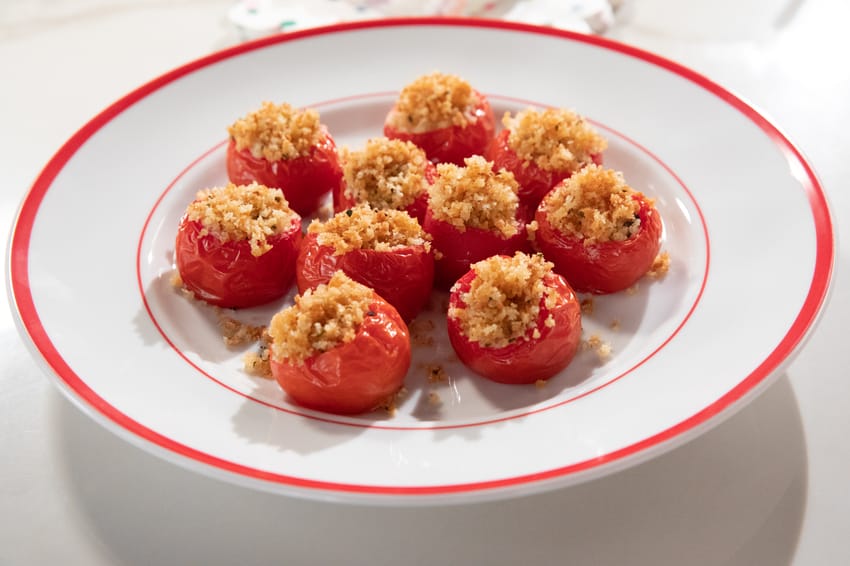 Campari tomatoes turn into the perfect sweet little vehicles for melty mozzarella cheese and a golden brown panko topping!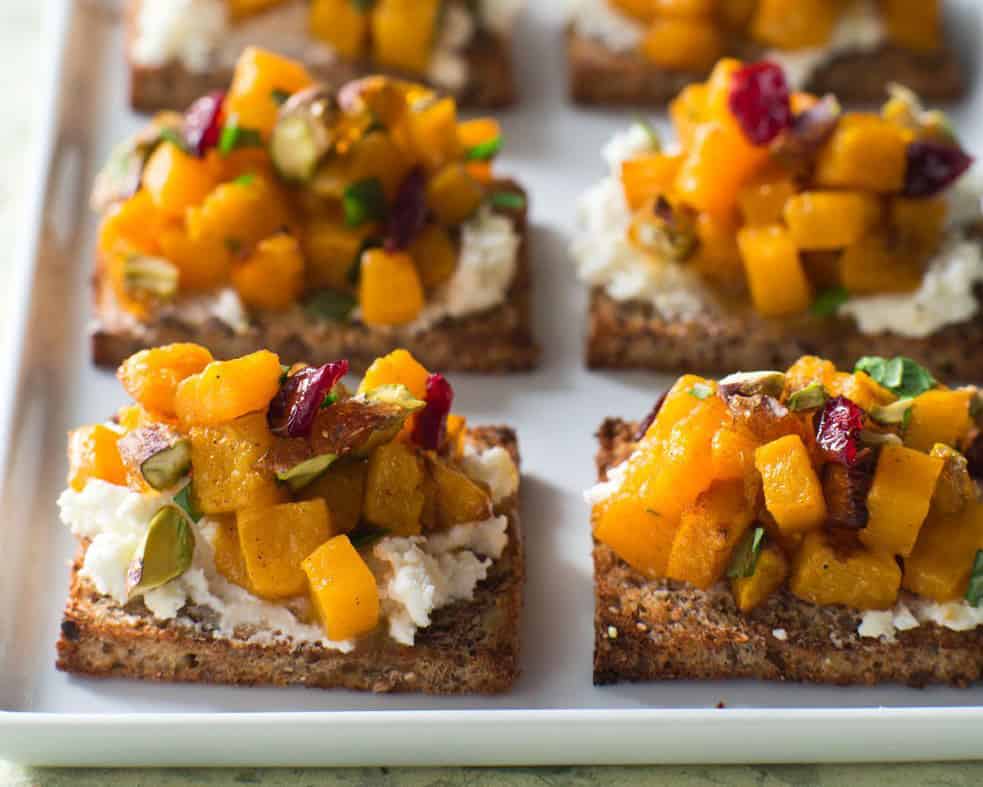 These seasonal tartines are full of fall and winter flavor. You can do most everything the day before — just save the assembly for the day of!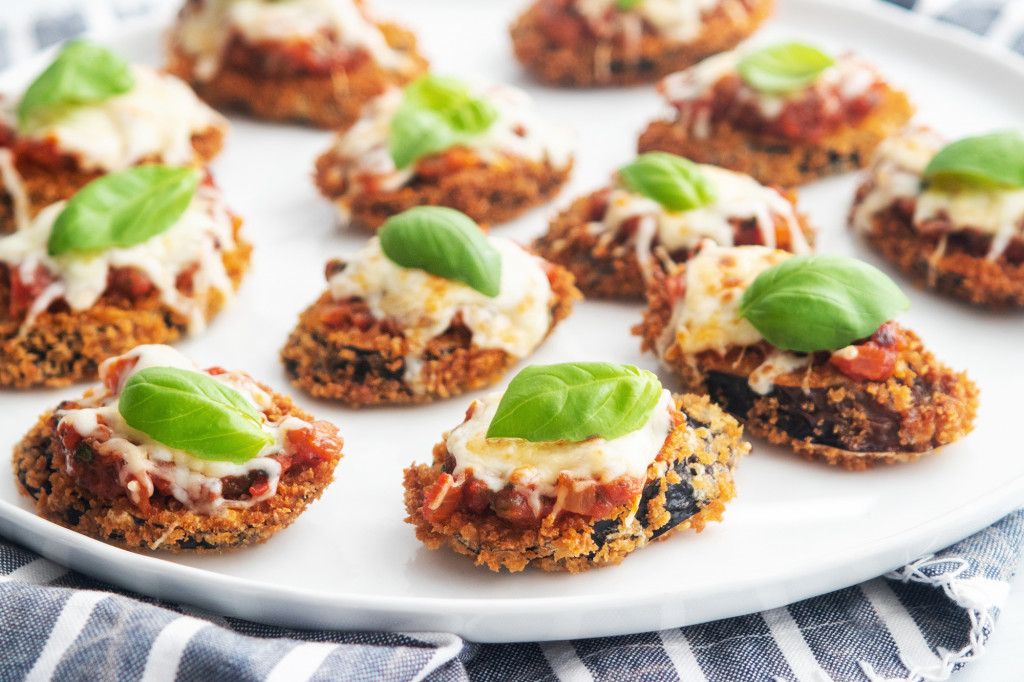 All the comforting flavor of eggplant parmesan, in an easy-to-make (and even easier to eat!) bite. Eggplant parm has never been so crispy - or cute!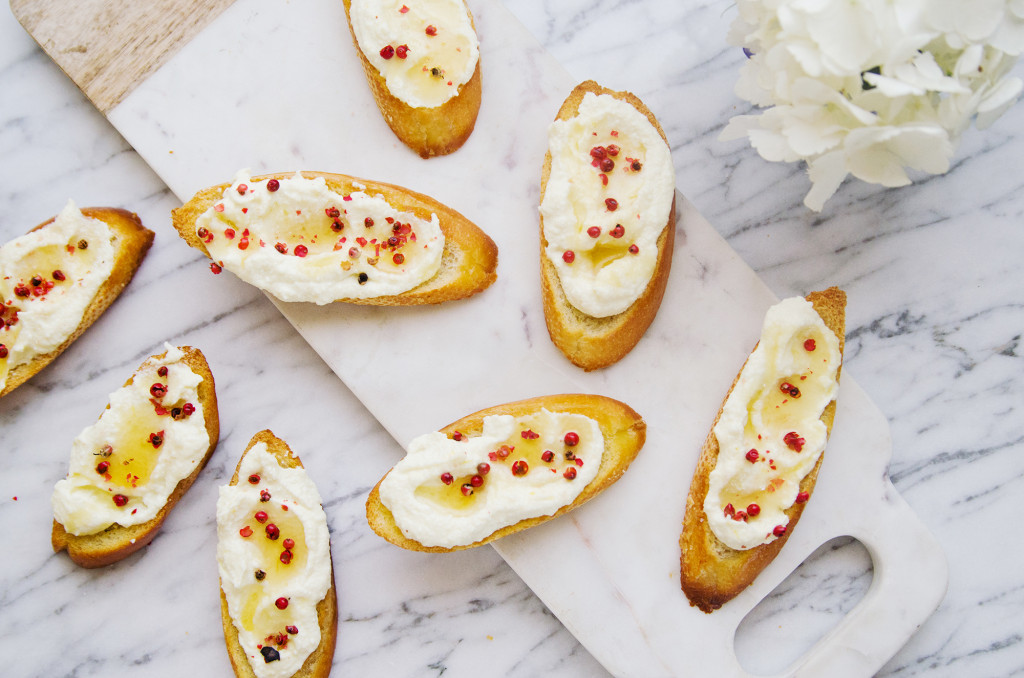 Can "easy as crostini" be a saying? Because this app couldn't be simpler to whip up, and it's got a great sweet quality to it that pairs great with crunchy bread.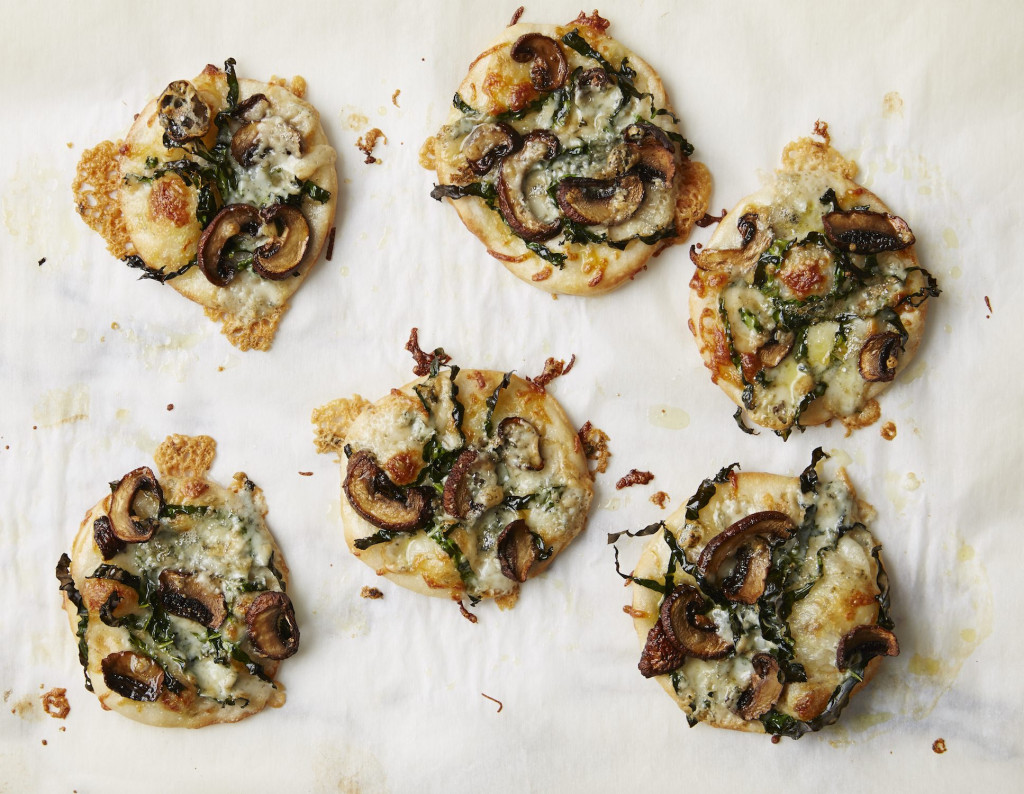 Everyone loves pizza, and everyone loves mini versions of things. These little pizzette are loaded with rich, umami flavor from the mushrooms and cheese.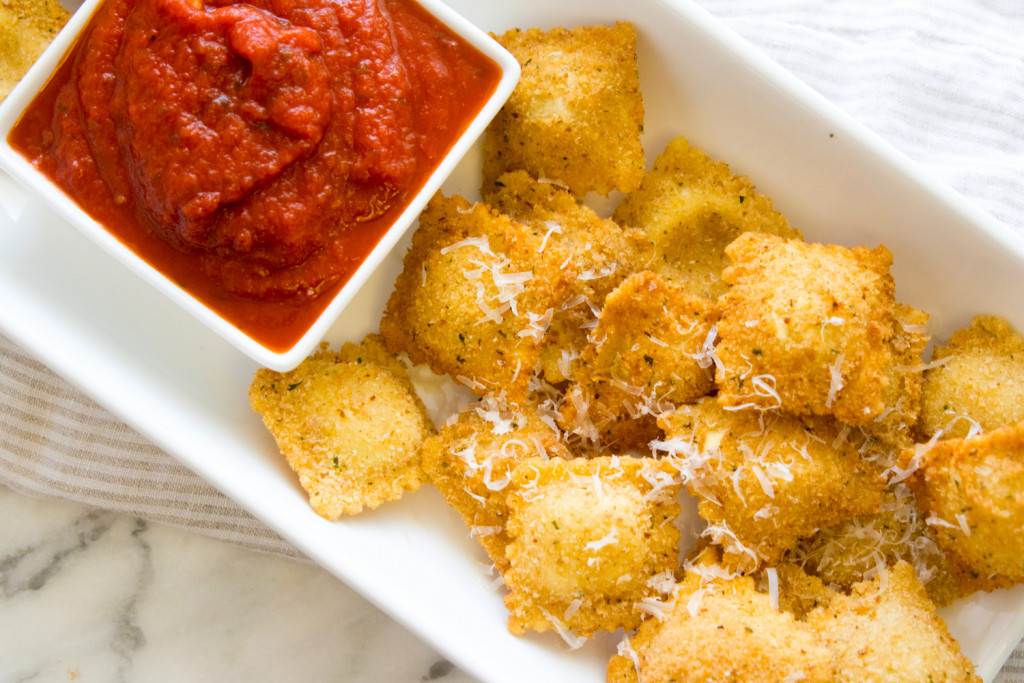 It's fried ravioli. What else is there to say? This is decadent, crunchy-crisp snacking at its very best!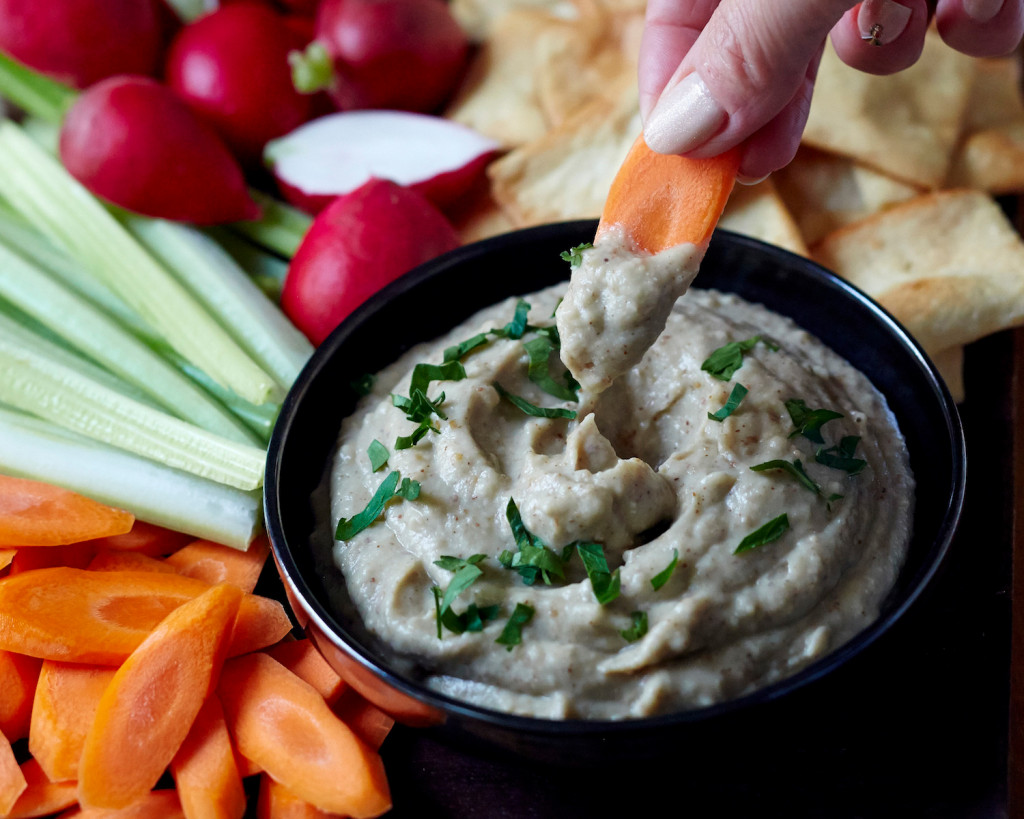 This velvety-smooth dip gets tons of body from roasty eggplant and creamy almond butter.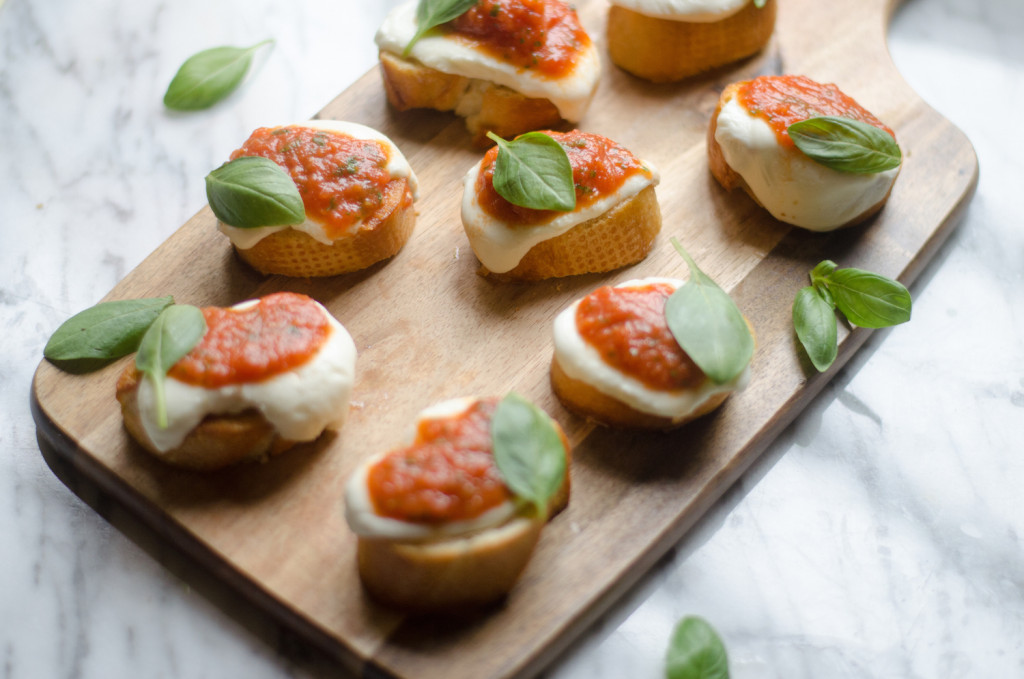 Tomato, Mozzarella and Basil Bruschetta
This is the bruschetta variation that everyone has come to know and love, with the winning combo of melty mozarella, a blended tomato mixture with aromatics and basil.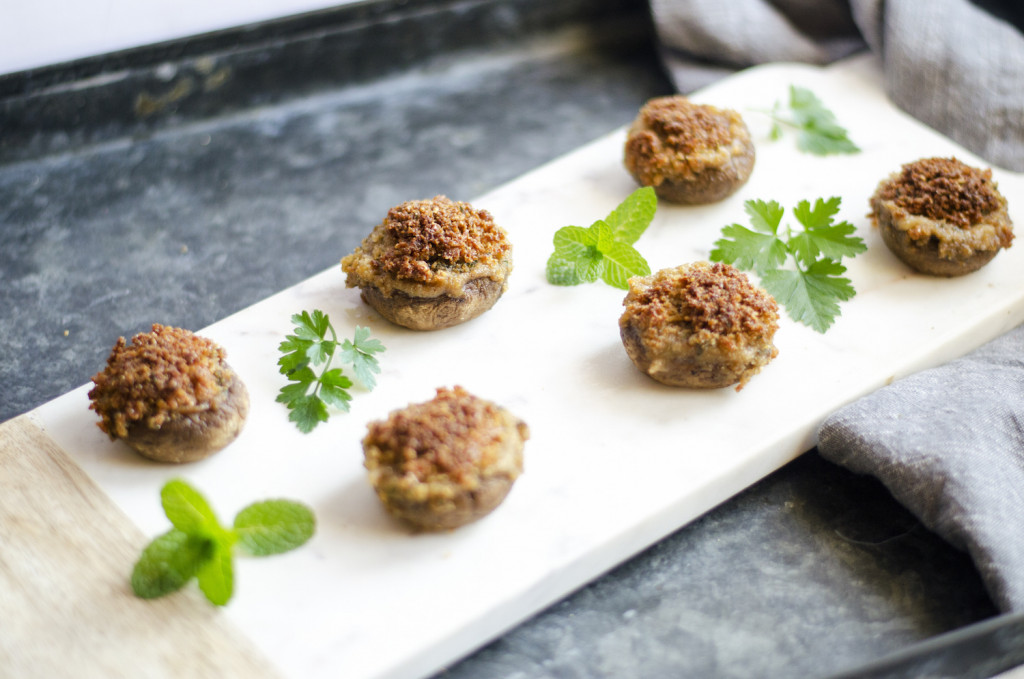 These mushroom caps are filled to the brim with a delicious blend of sharp Pecorino cheese, herbs and crunchy breadcrumbs.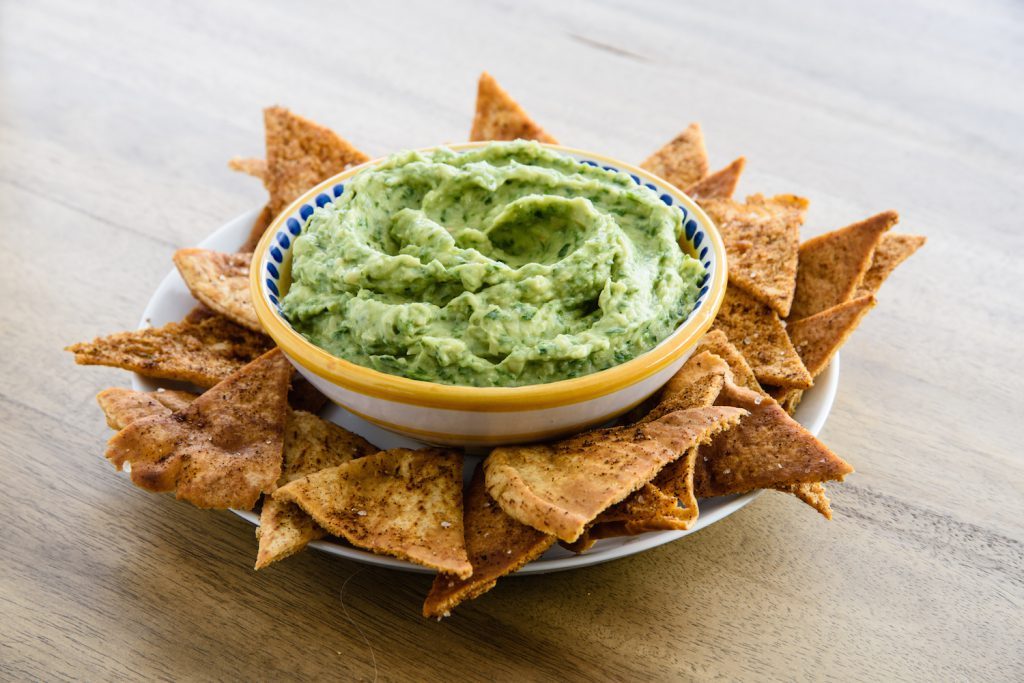 This riff on good ol' chips and guac features zesty baked pita chips, and a super brightly flavored avocado and white bean dip.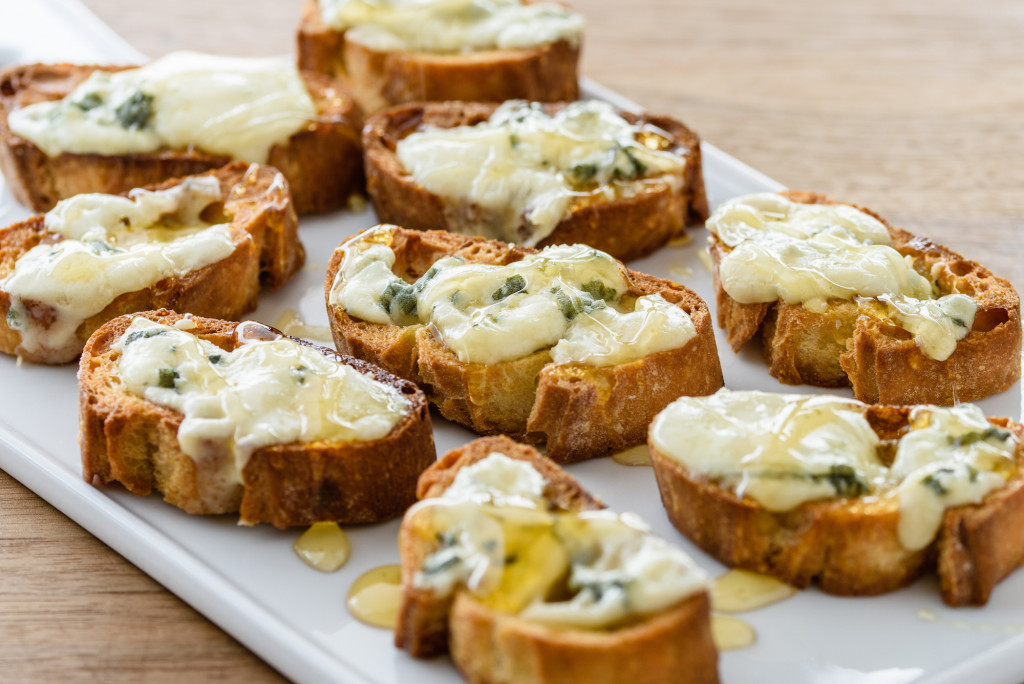 These crostini feel so gourmet - and there's only 4 ingredients involved. Easy!