The Ultimate 2020 List Of Giada's Game Day Food
You must be signed in to print this content
The Superbowl is soon approaching, and for us, that means one very important thing... game day food!
Of course, we're excited for the game, the commercials, and
definitely
the half-time show - but the Superbowl is pretty much a food holiday at this point, and we're here for it. It always seems like perfect timing for a little indulgence after we've spent all of January eating as clean as possible for the new year, so why not fully embrace it and celebrate with some delicious snacks? We put together a new list of Giada's game day food, and we're honestly having trouble choosing which few dishes to make on Sunday... too many look good!
Looking for even more ideas? Check out
our list from last year
!
---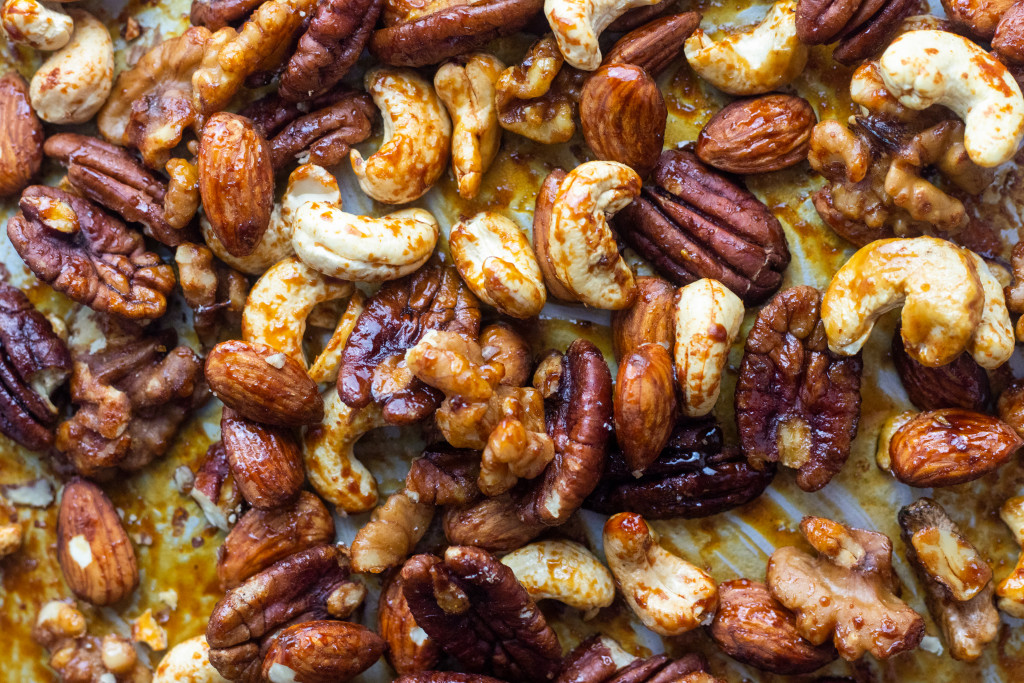 When you're really into watching what's on TV and can't be dealing with fussy food, these spiced and slightly candied nuts are the answer. Warning, though: the balance of sweet, spicy and savory is truly addicting and you have to really stop yourself from eating an entire batch!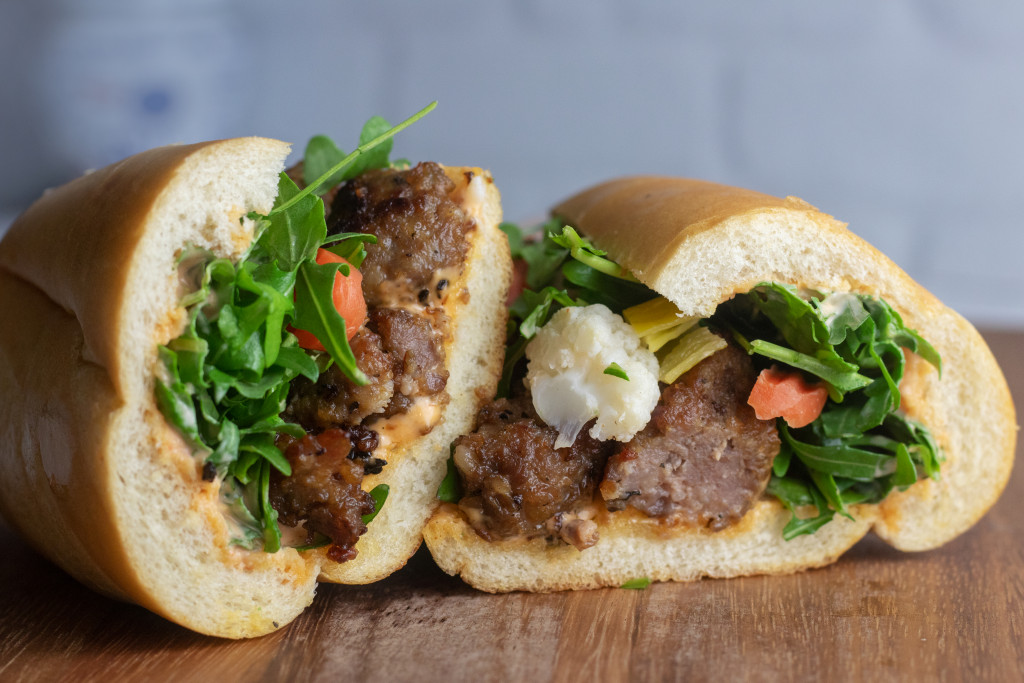 This is what we're talking about when it comes to game day food! These hoagies are loaded with Italian sausage, tangy giardiniera, lightly dressed arugula and a spicy Calabrian chili mayo to tie it all together. Cut 'em in half and serve to guests that way - we promise these will be a hit!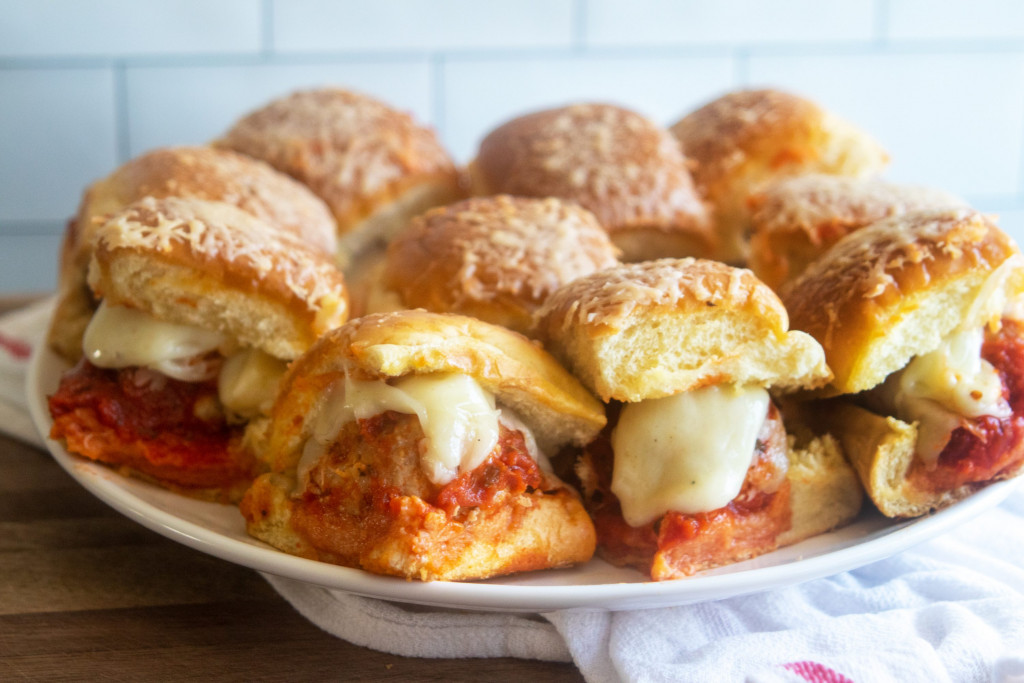 If there ever was an occasion to make a giant batch of meatball sliders, the Superbowl is that time. Make this extra easy by making or buying meatballs in advance, so all that's required of you when it's time to eat is a bit of prep work.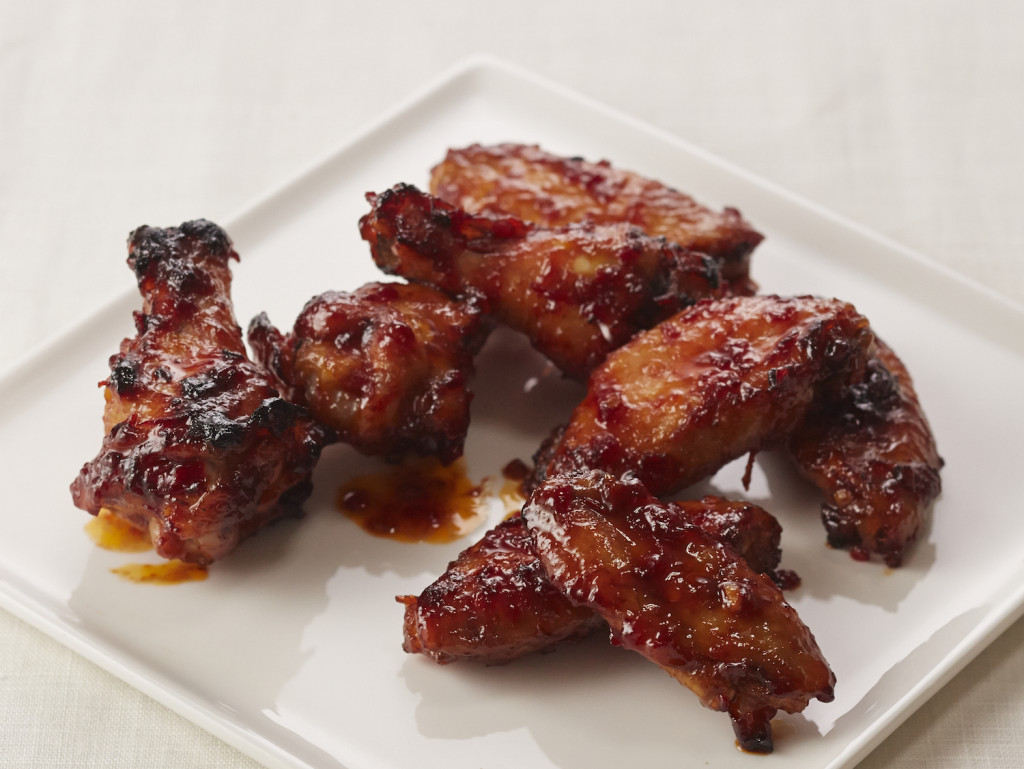 Yes, you can have wings without the fuss of frying on Superbowl Sunday... just bake them in the oven! They still get super crispy, and you can toss them in an ultra-flavorful sauce after - just like this sweet-and-spicy Harissa situation!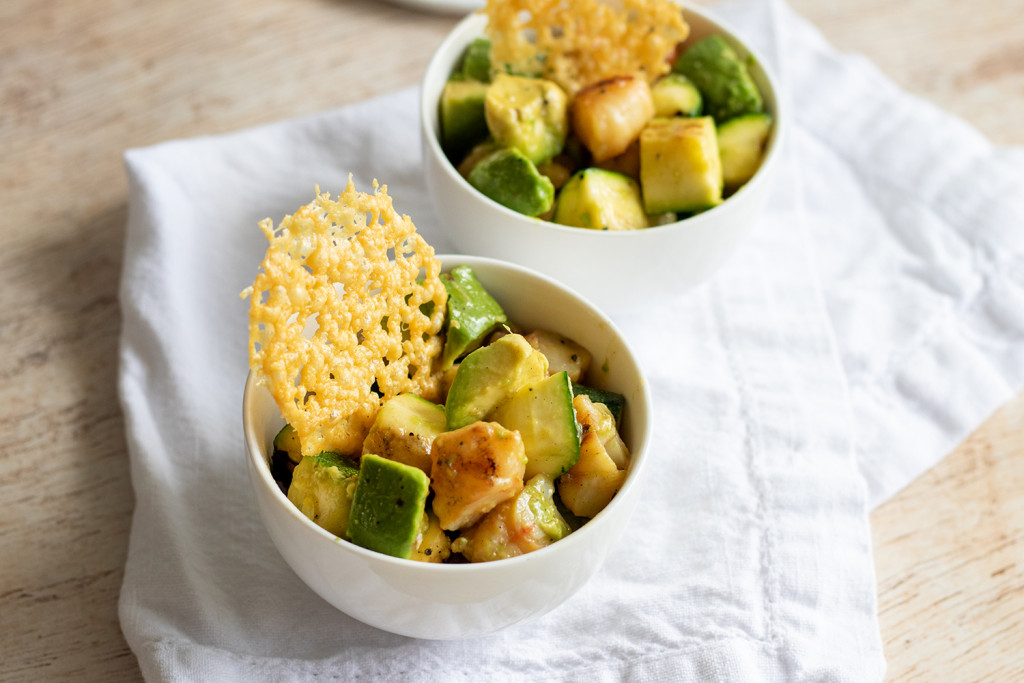 Shrimp and Avocado Salad with Frico Chips
For a savory snack that's actually pretty darn healthy, turn to these delicious shrimp and avocado salad cups - made even better by a crispy Parmesan chip! Better yet, you can make all of it ahead of time.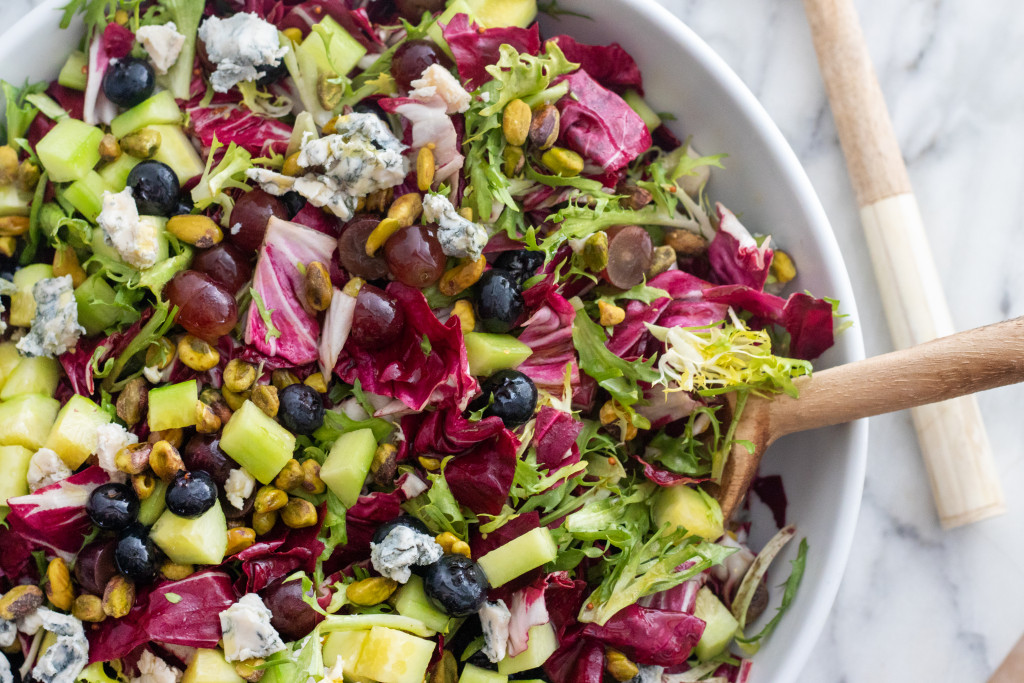 Okay, we don't mean to be that person, but you really should have a salad in the mix of your Superbowl spread. If anything, getting some nutrition in will make you feel better about reaching for extra fried ravioli or sausage-stuffed dates! And since a salad has to stand up to fried and cheesy food in terms of popularity, it's gotta be a delicious one - and this loaded chopped situation is seriously delicious.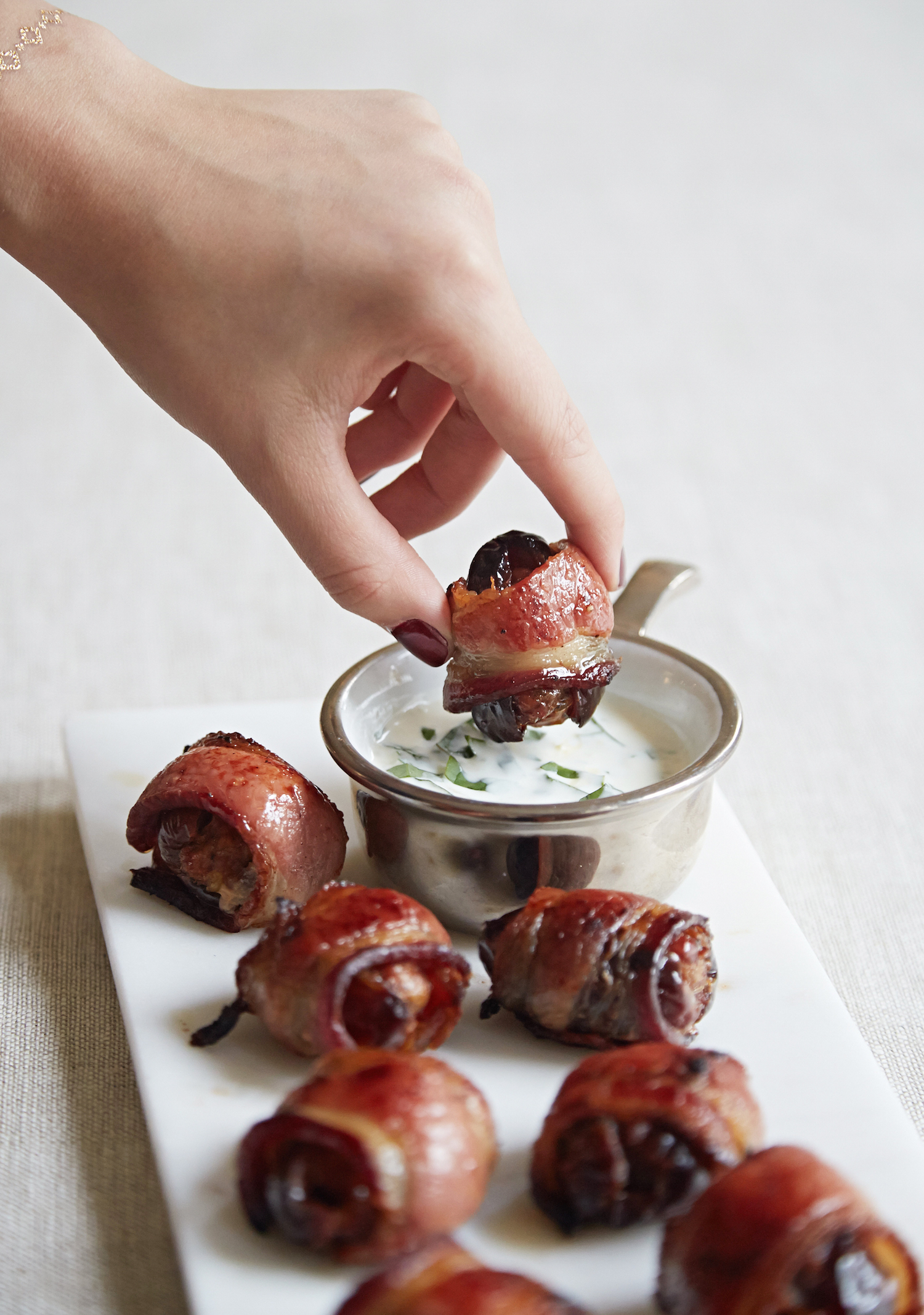 Hot Italian Sausage-Stuffed Dates with Lemon-Basil Crema
These dates are one of our favorite party foods ever, of all time, for any occasion. So, they made the list here - plus, every Superbowl spread could use a little extra bacon.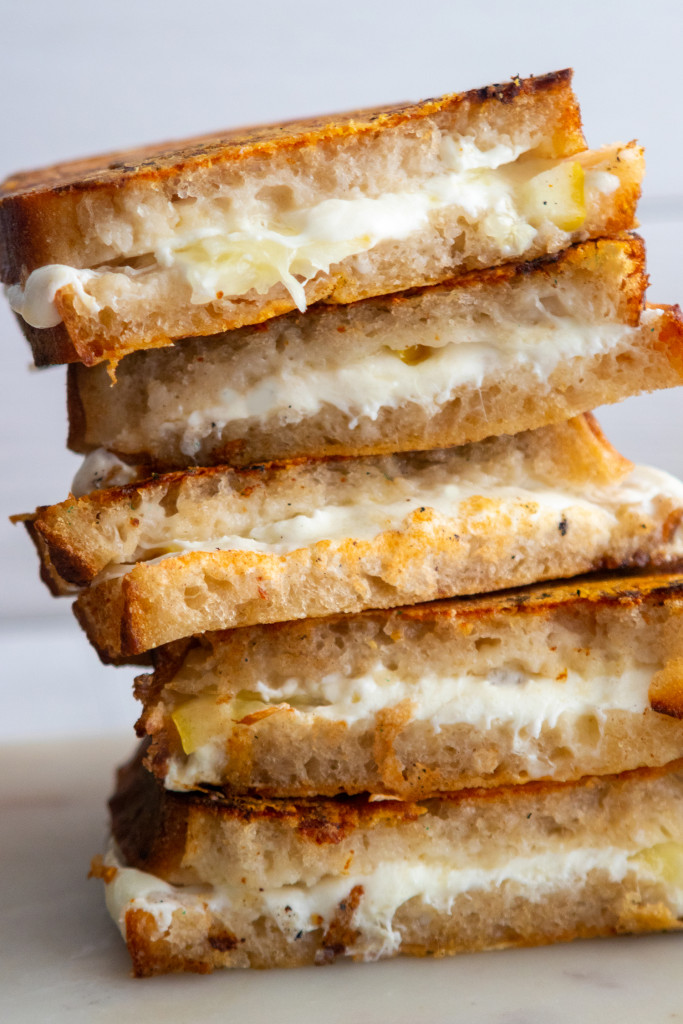 This isn't just a grilled cheese. It's got a signature Giada-style twist that takes it to another level entirely, and while you might be skeptical, we ask that you trust! Giada adds thin slices of lemon into the sandwich, skin and all, sprinkled with a tiny bit of sugar. It adds a really welcome bright sweetness to the sandwich, and it makes it all the more addicting.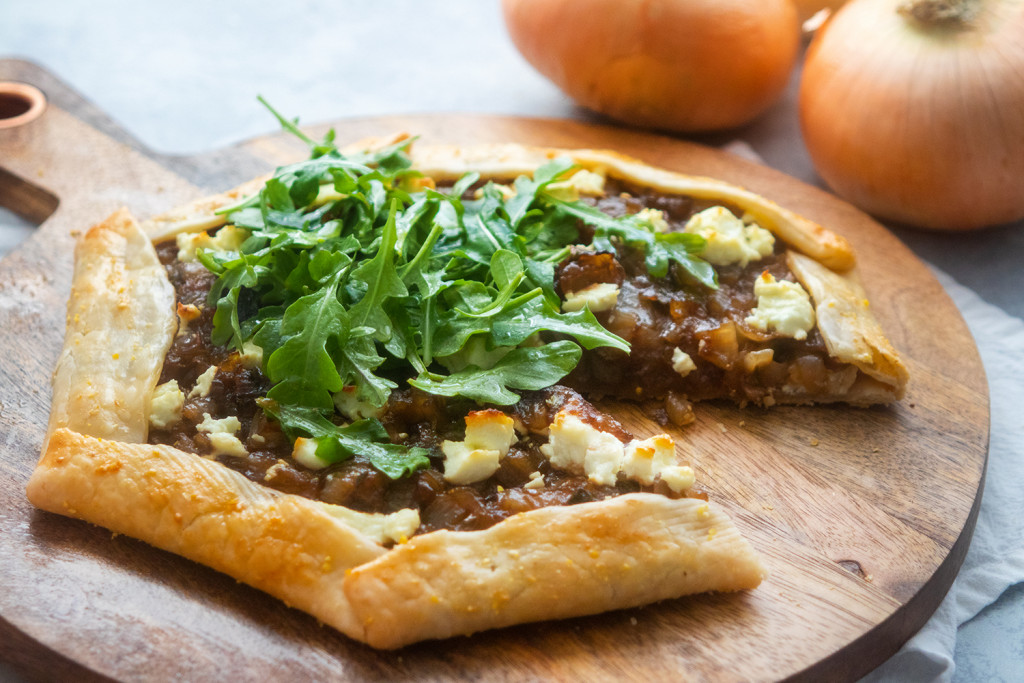 For the person who's looking for a classy addition to the spread, this crostata is just the thing. Deeply sweet caramelized onions, tangy goat cheese, a buttery crust... It ticks all the boxes! Additionally, this can sit at room temperature for quite awhile and remain totally delicious - which is something to consider for your game day snacks.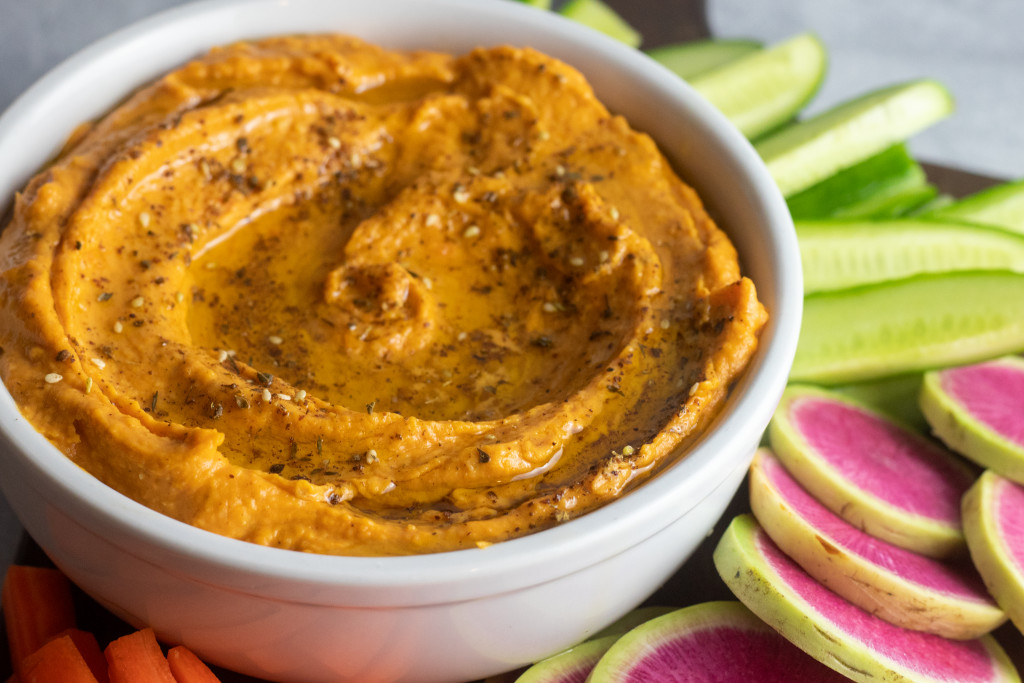 Yep, we're all about sneaking in something that's secretly healthy into the game day lineup. This hummus gets some really delicious sweetness and color from a roasted sweet potato, and the za'atar seasoning really makes it addictingly good. Serve it up with your favorite pita chips, veggies, or both!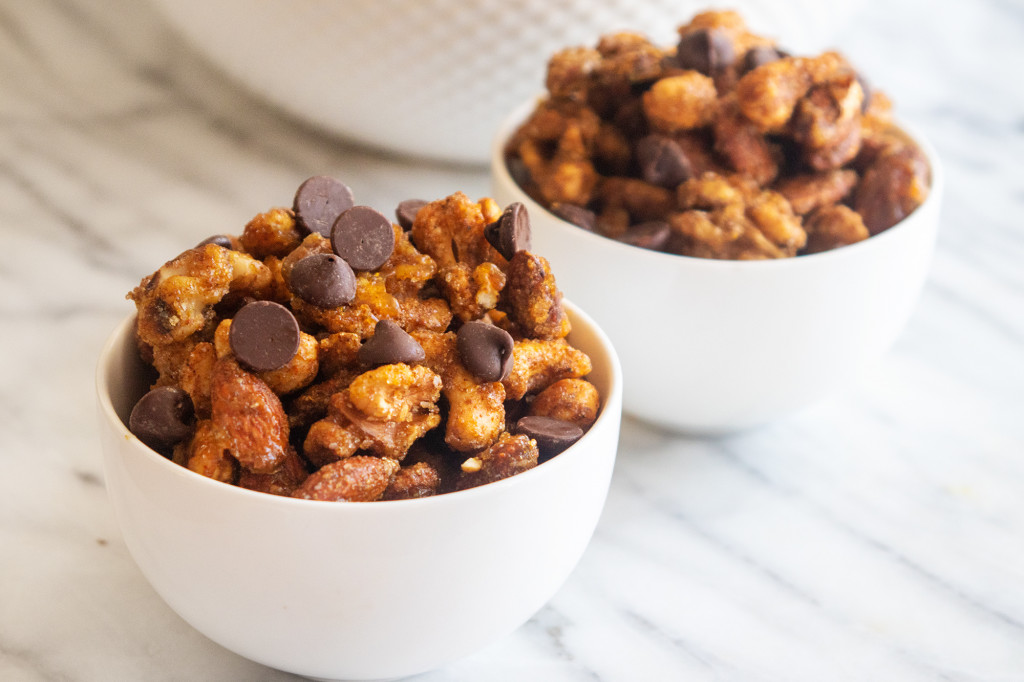 Spiced Cocktail Nuts with Chocolate Chips
Sweet, savory - we love to see it. These nuts are spiced with madras curry, cardamom, cumin and cinnamon for a super warmly flavored bite - and with chocolate chips, it's kinda the definition of "party in your mouth"!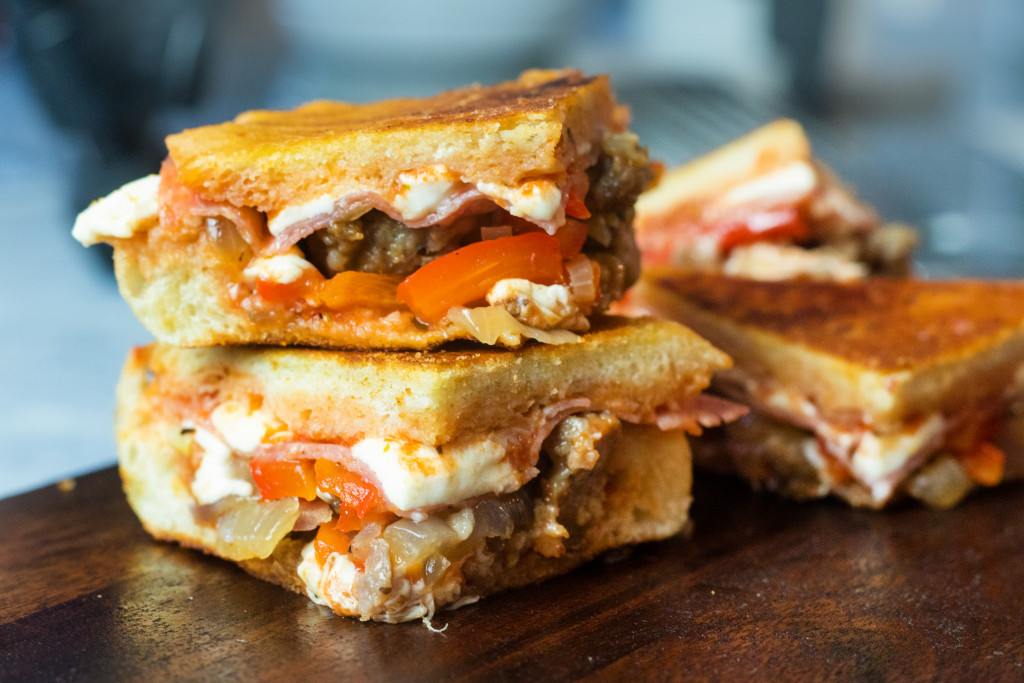 Yes, you read right - pizza. panini. Best of both worlds, basically. This griddled sandwich is stuffed with sausage, peppers, onions, cheese, pepperoni and marinara - is your stomach growling yet? Cut it up into little triangle wedges like a pizza, and if you're feeling fancy, stick a toothpick in each one to really make it a perfect finger food.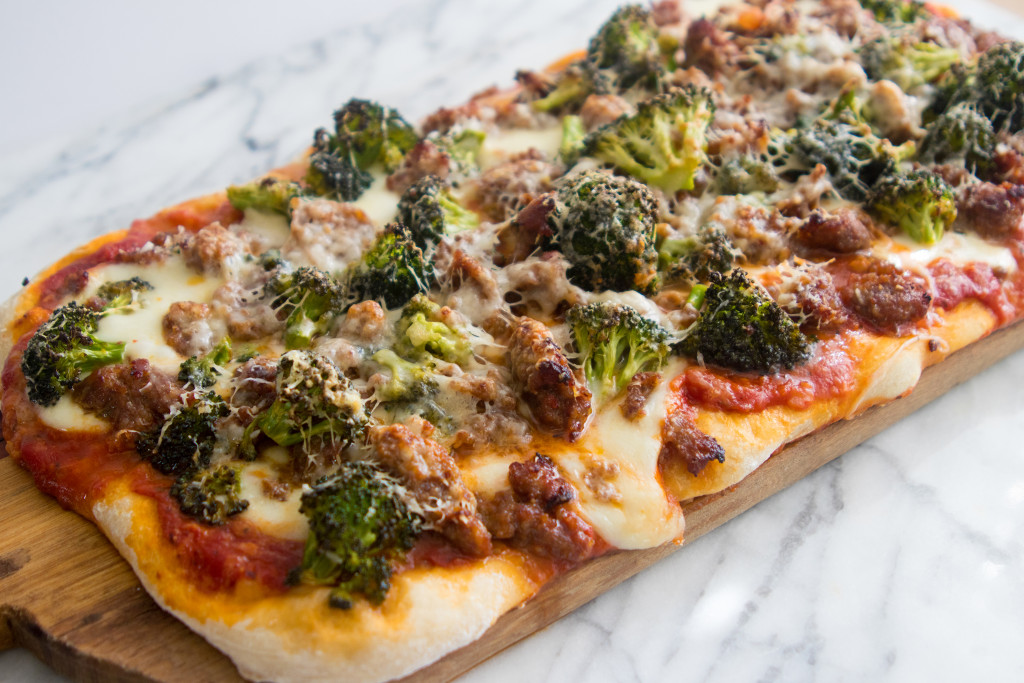 Sausage and broccoli is such a delicious pizza combo - and anyone who thinks broccoli doesn't belong on pizza will get their minds changed after trying this tasty pie! Slice it up into squares to serve up as a perfectly cheesy finger food.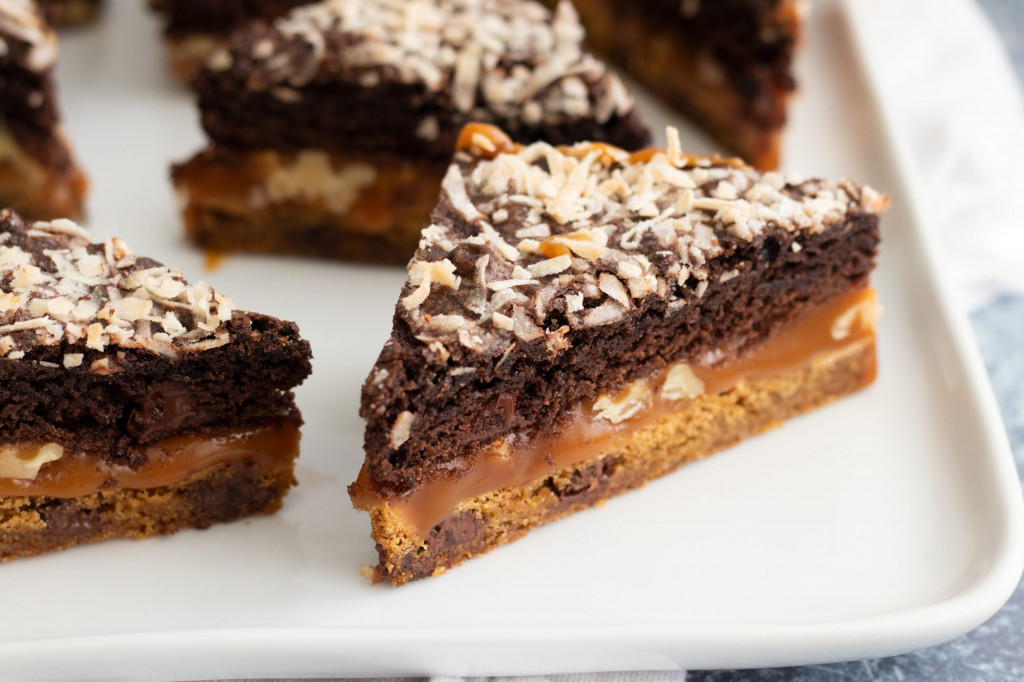 Looking to impress with dessert? This is the play. Truth be told, these are time consuming to make, but they're so so sooo worth it - and you can make it ahead of time. I mean, hello: cookie layer, caramel layer, brownie and coconut layer? It doesn't get more amazingly indulgent than that.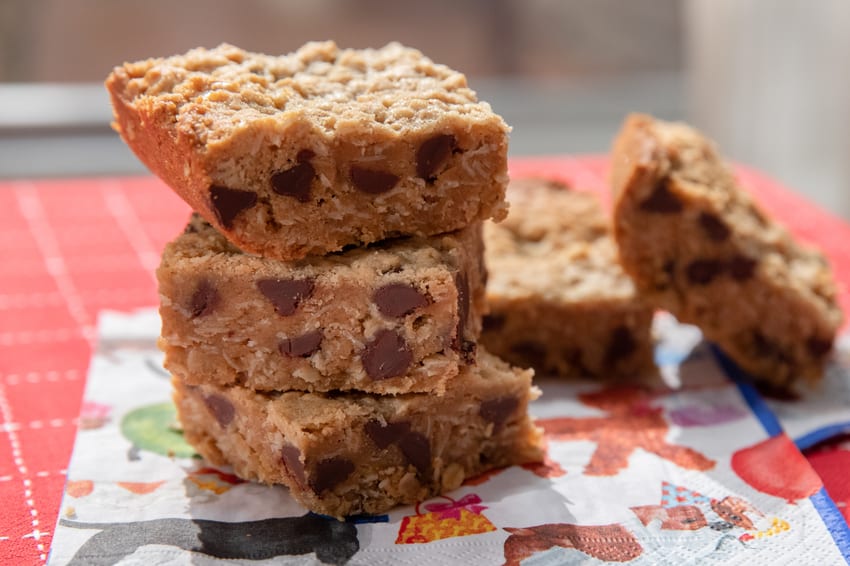 You just can't go wrong with bringing these blondies anywhere, and the Superbowl is no exception. So fudgy, and with the added texture of oats (and chocolate chips, of course!) this dessert is a serious winner.