Thanksgiving Menu: First Time Turkey
You must be signed in to print this content
Is 2020 the first year you'll be in charge of cooking the turkey? Don't fret - we (and this easy menu) got your back!
Thanksgiving looks different for a lot of us this year - those of us who normally gather with extended family may be hosting smaller gatherings this year… which means many people get to cook their first turkey ever. We're here for you, you've got this, and we've got a menu that makes the whole dinner a breeze to make. With a simple (but delicious!) turkey and tons of make-ahead dishes that only need to be heated up once the turkey is cooked and resting, we have no doubt you can accomplish these menu ideas for your first-time turkey!
Appetizers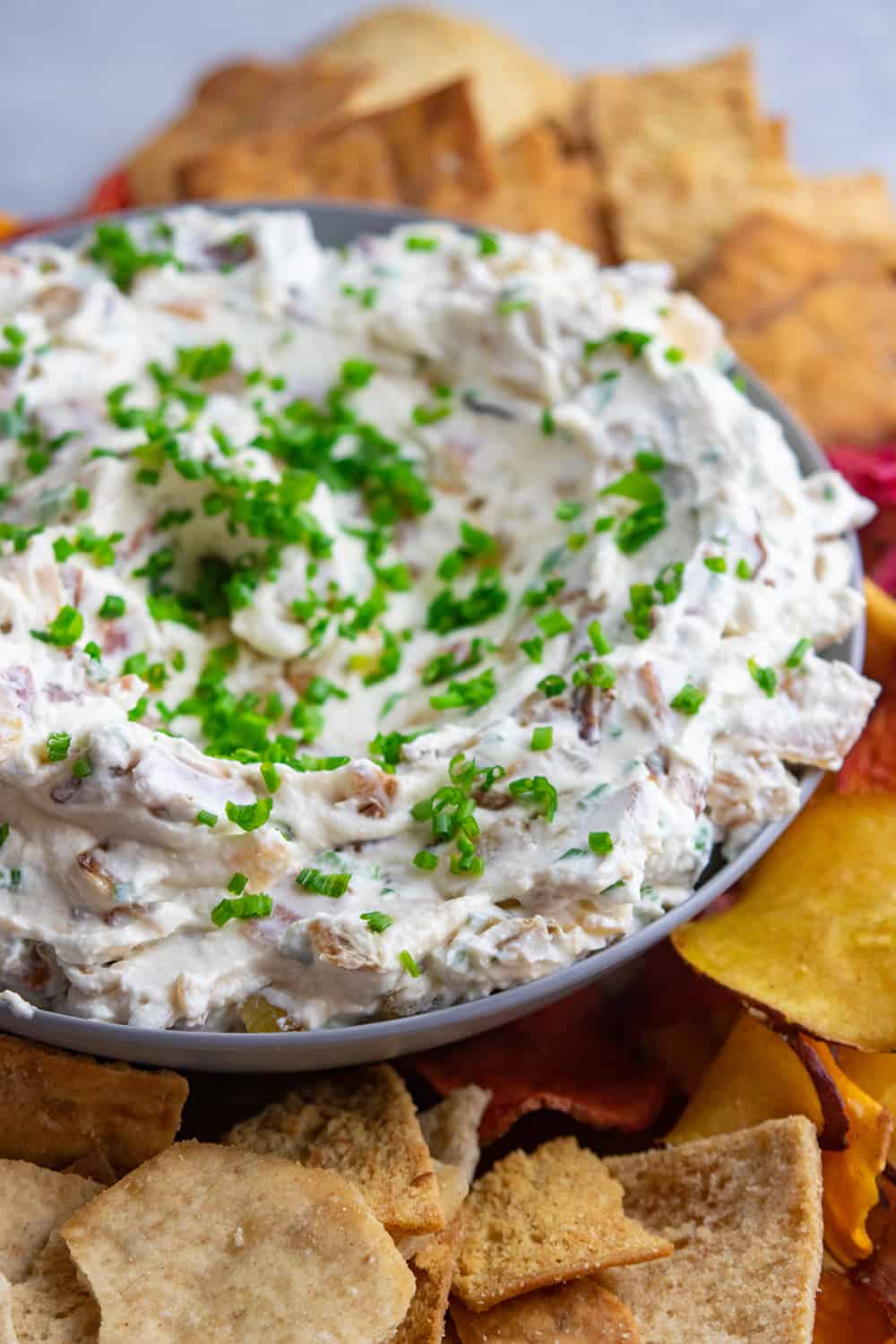 Bacon and caramelized onions all in one dip? Yes, this one's a crowd pleaser for certain. You can make it a few days in advance if needed, and if you have a larger group gathering, go ahead and double the recipe - it goes quickly!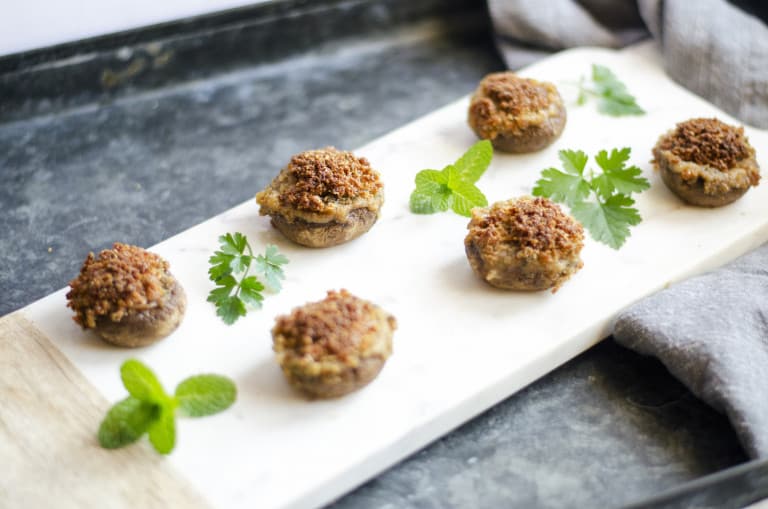 Stuffed mushrooms are one of those old-school dishes that just don't go out of style. These caps are stuffed with a cheesy and herby breadcrumb mixture that you can mix up in advance - just throw these in the oven when it's time to get them crispy and bubbly.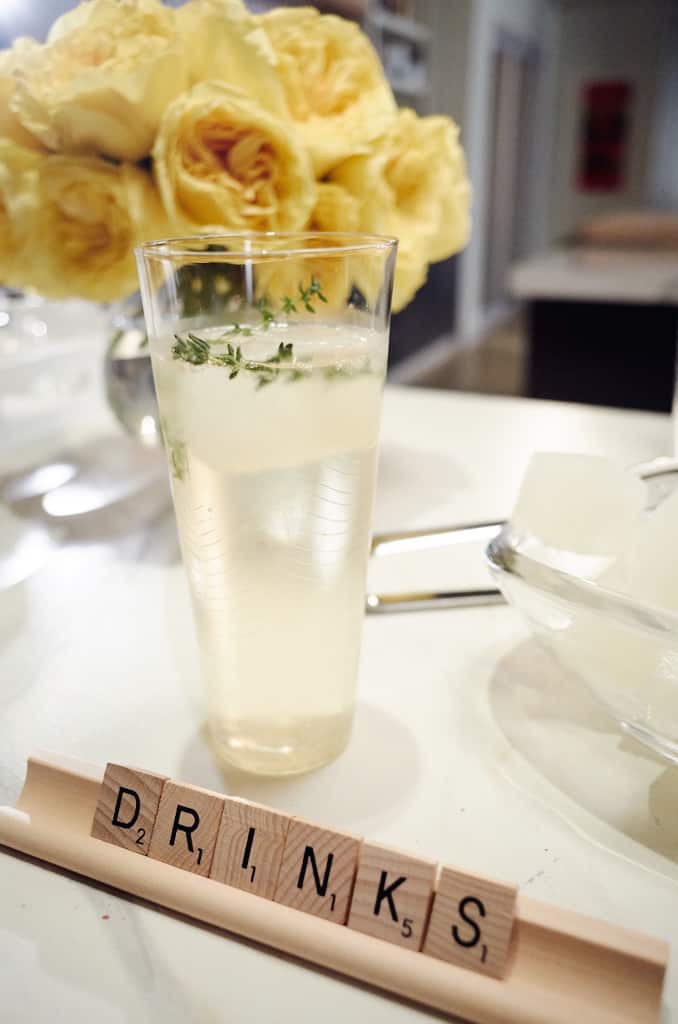 This cocktail is the perfect combination of super celebratory and fun while remaining easy to make. Simply make lemonade ice cubes ahead of time, and plop them into glasses with prosecco and sprigs of fresh thyme!
The Turkey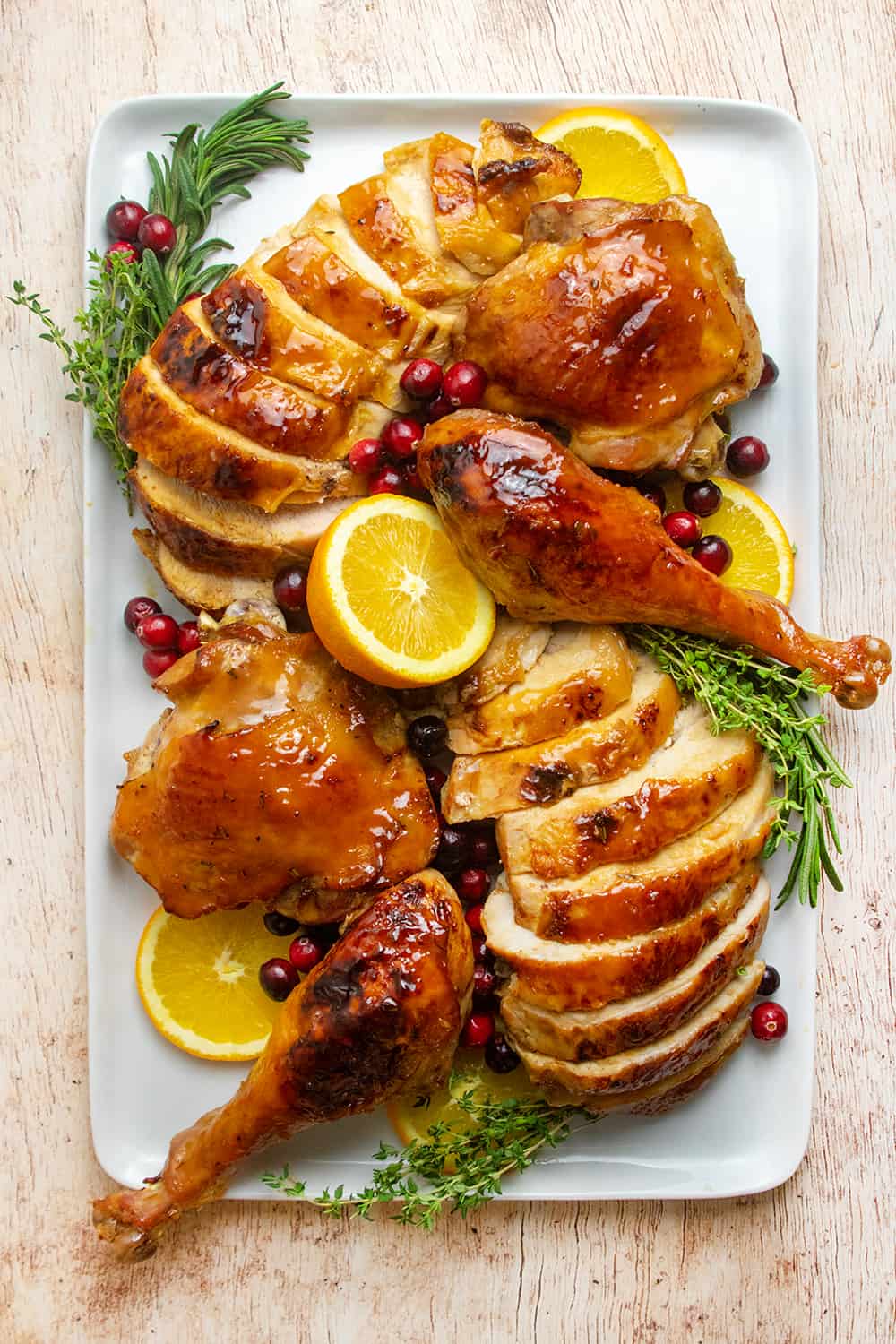 We all know that cranberry sauce and turkey are a match made in heaven, so why not mix the two together? This turkey is easy to accomplish as it's roasted in pieces as opposed to a whole bird, which makes the cooking time quicker - a great way to go for your first time turkey (ask your butcher to cut it up for you!). The glaze keeps the skin super crispy and flavorful, all while still tasting festive and seasonal.

Citrus and fresh herbs give this turkey loads of beautiful, classic flavor.
Sides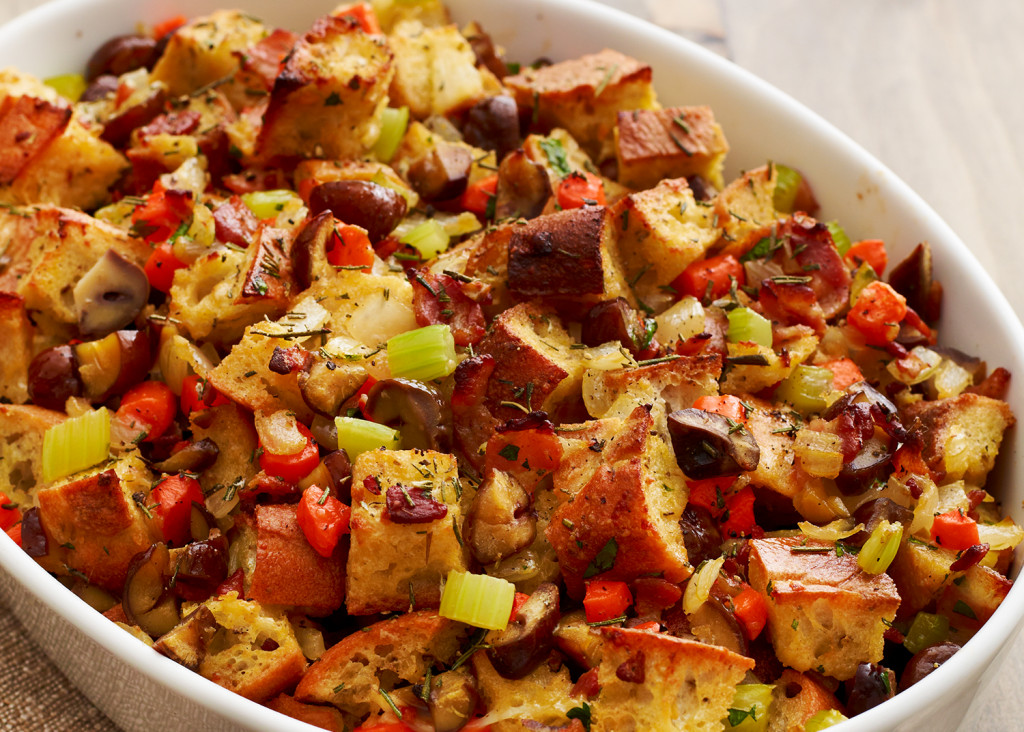 The beauty of this Italian-inspired stuffing is that you can fully prepare it a day in advance, and just let it hangout covered in the fridge until it's time to bake - throw it in the oven while the turkey is resting for a perfect opportunity to get it hot in time for dinner!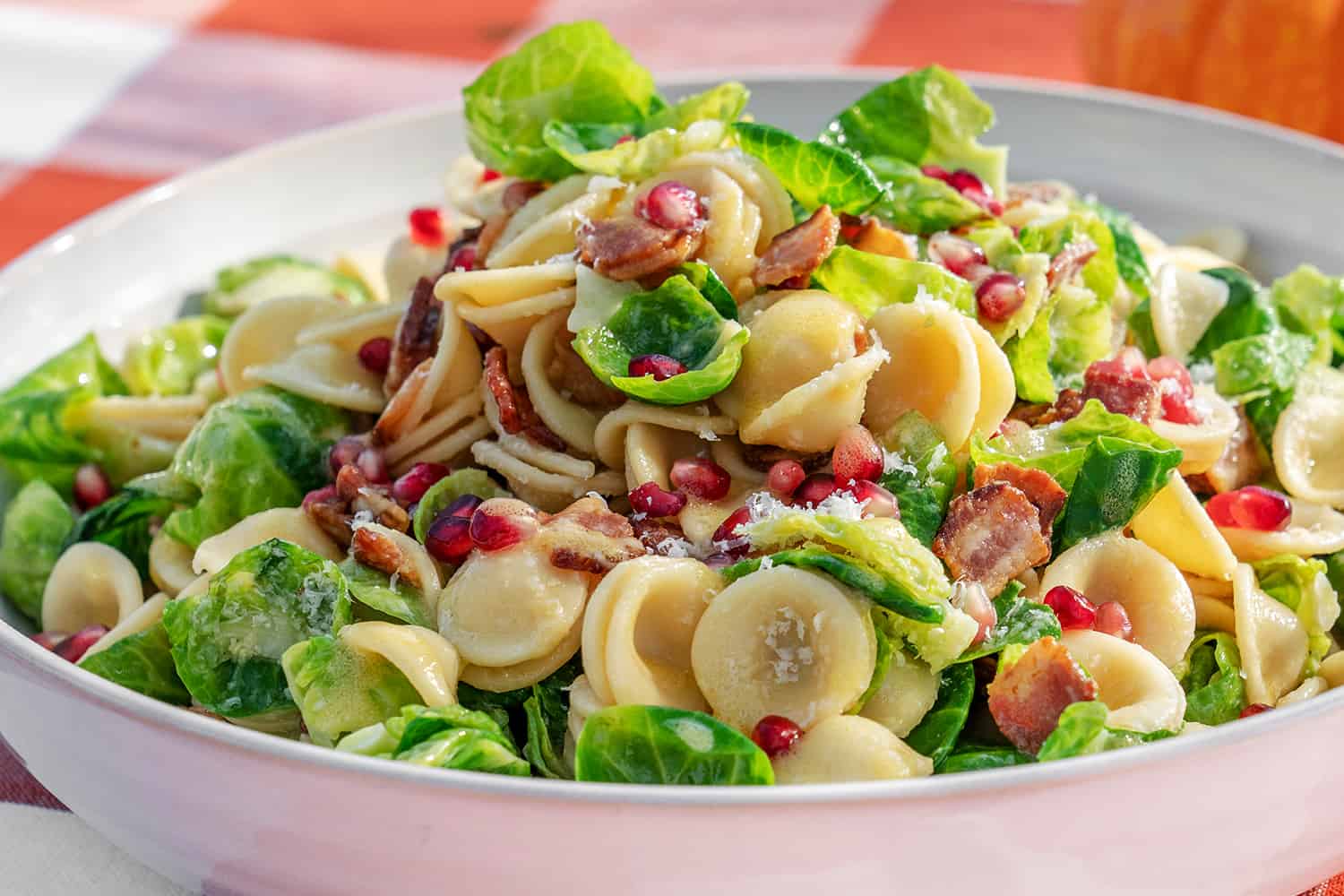 This beautiful pasta salad, loaded up with brussels sprouts, bacon, pomegranate seeds, Parmesan and a delicious vinaigrette, can be made totally in advance. Throw it in the fridge a day ahead and pull it out when everything else is hot and ready. You're welcome!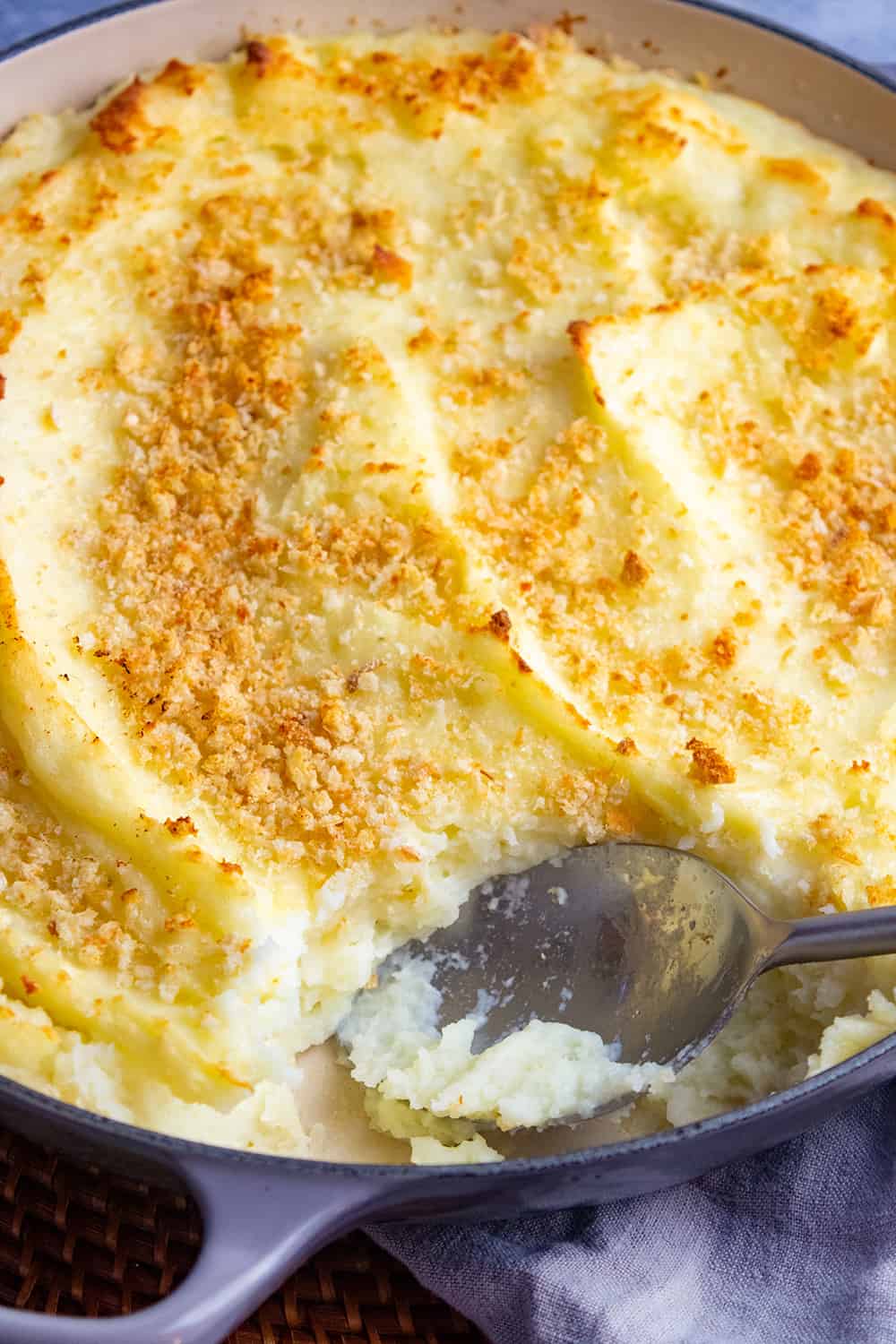 The beauty of baked mashed potatoes is - yep, you guessed it - you can totally prep it in advance. Thanksgiving day doesn't have to be a scramble to cook everything all at once - think of it as more of a day where you just have to decide what goes in the oven at which time!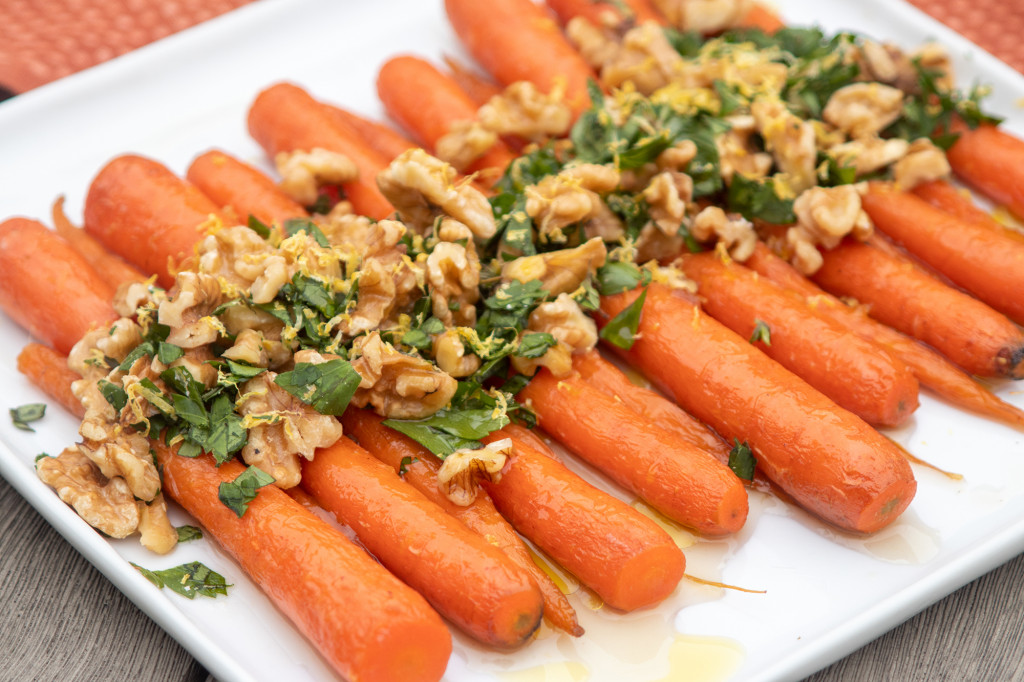 With crowded ovens on Thanksgiving day, sometimes it's nice to have a side dish you can whip up quickly on the stovetop. These hands-off carrots simmer away until they're perfectly candied, and the herby walnut gremolata adds lots of interest - and makes it extra pretty! (PS - regular maple syrup is still delicious if you can't get your hands on a smoked variety)
You only need 5 ingredients to whip up Giada's go-to simple cranberry sauce, and, YEP - you can make it in advance and cover in the fridge!
Desserts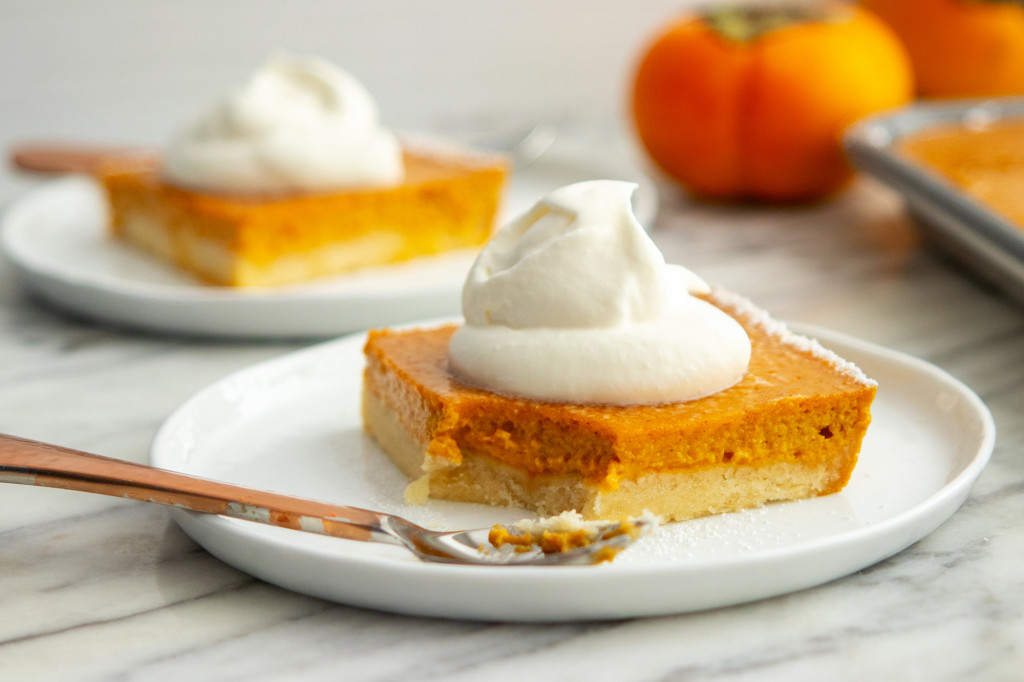 This version of Giada's Pumpkin Persimmon Pie is meant to be extra easy! You don't have to fuss over rolling out any pie crust - this shortbread crust just gets pressed into a pan, and you can pour the filling right on top to bake. Make up to 3 days ahead and serve up with fresh whipped cream!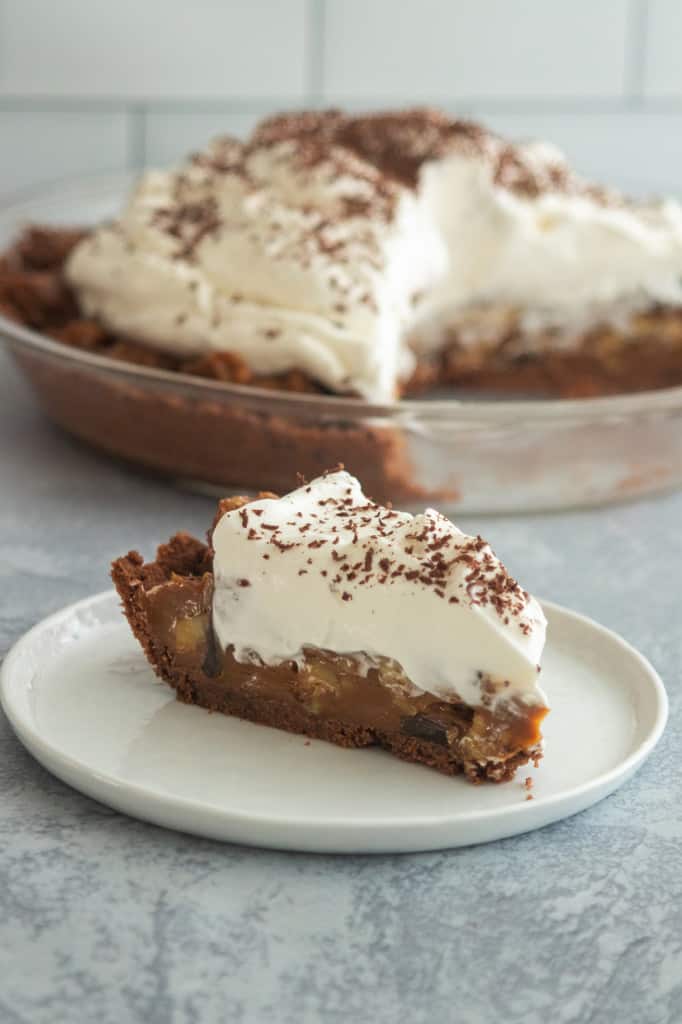 The only thing you need to bake in Giada's spin on a pecan pie is toasting the crust for 8 minutes! The no-bake filling of dulce de leche, walnuts, orange zest and chocolate is just to die for. Pile high with whipped cream and chocolate shavings for a seriously showstopping dessert that was secretly way too easy to make.

Tap below for more of our 2020 Thanksgiving menus!