You must be signed in to print this content
Author:
Giada De Laurentiis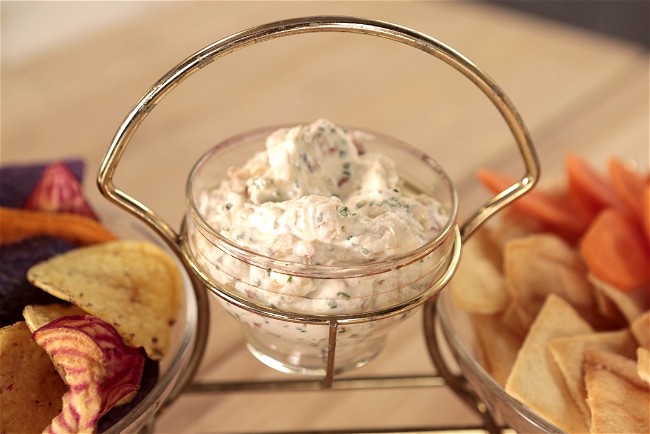 Ingredients
1 tablespoon extra virgin olive oil
1/4 pound double smoked slab bacon (diced small)
1 large onion (diced small)
1/2 teaspoon kosher salt
1 cup whole Greek yogurt
2 tablespoons chives
pita chips or root vegetable chips
Instructions
As seen on: Giada's Holiday Handbook, Season 2, Episode 2. Vintage-Inspired Happy Hour.
Place the olive oil and bacon in a medium skillet and place over medium heat. Cook the bacon, stirring often, until it is golden brown and crispy, about 8 minutes. Using a slotted spoon, remove the bacon to a paper towel lined plate. Add the onion to the pan with the bacon fat and cook slowly, stirring often until deeply caramelized, about 15 minutes. Add them to the bowl with the bacon. Let cool for about 5 minutes. Stir in the yogurt and chives. Cover and refrigerate for at least an hour to let the flavors mingle. Serve with carrot 'chips' or pita chips.