14 Essential Pasta Dishes To Add To Your Repertoire
You must be signed in to print this content
Take a tour of Italy with Giada's essential pasta sauces.
In Italy, pasta sauce knows no bounds. From the rich meaty ragus of the north, the simple sauces of Rome, bright seafood-based pastas of the south and everything in between, there's a wide breadth of essential pasta sauces. From the region to the season, there's a classic pasta sauce to be enjoyed for every occasion at any time of year. 
Giada's 14 Essential Pasta Sauces

This is one of Giada's most classically beloved recipes. The slow-simmered meat sauce that hails from Bologna in northern Italy is more than 200 years old, and was first made with veal – and without tomatoes! The preparation evolved over time to the ground beef ragu we know today, and every Italian family will have their own secrets and methods for making the perfect one. Giada's version is hearty and comforting without feeling overly decadent.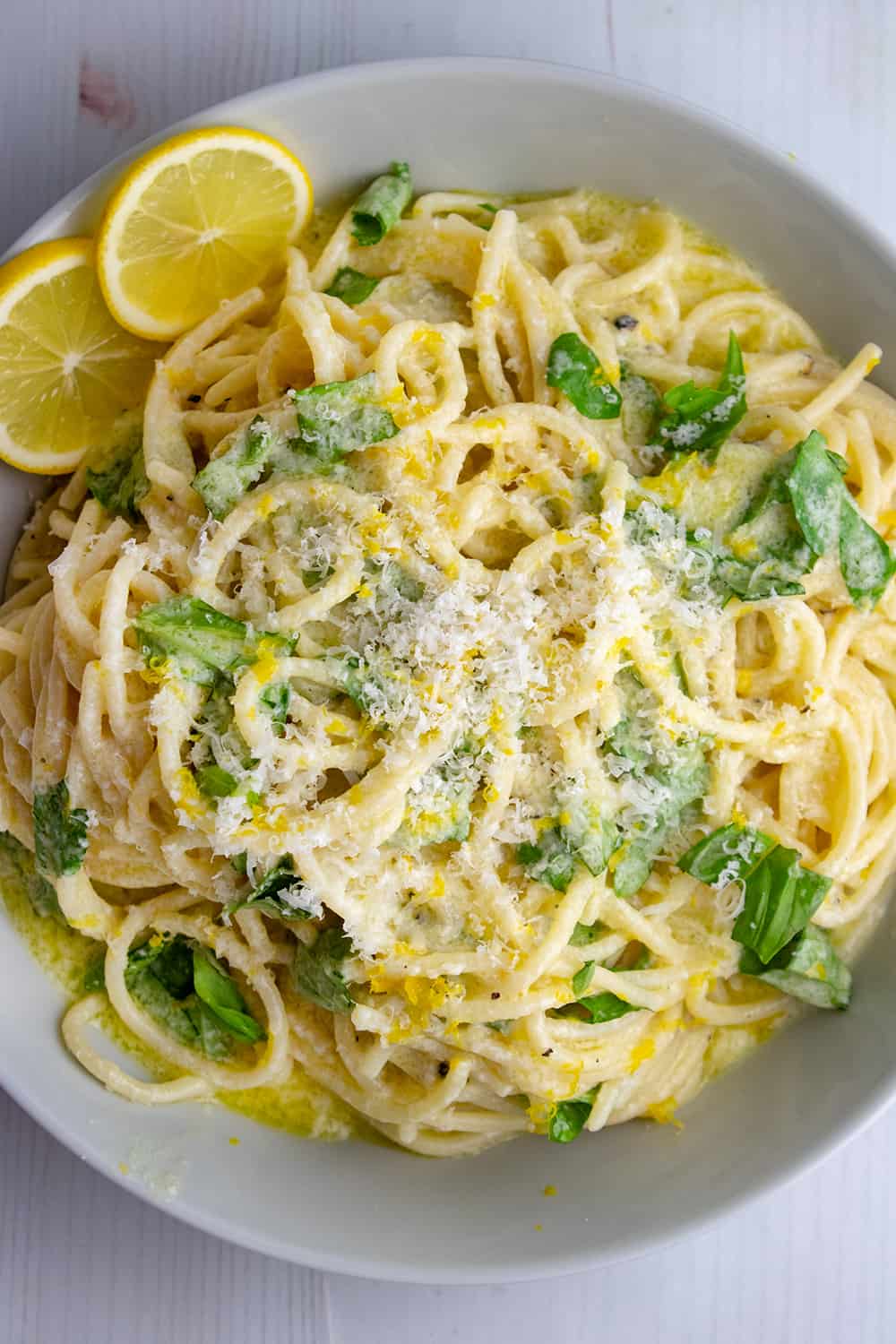 One of the easiest pasta dishes you'll ever make, this is great as a light meal or as a side dish, especially for grilled fish. This dish was inspired by a famous pasta in Capri, known as Pasta Al Limone.

This Sicilian pasta has plenty of lore around its origins (as many Italian dishes do). It is said that this pasta was named after the song "Norma" by 19th century composer Vincenzo Bellini. Supposedly, a chef from Catania was so inspired by the beauty of the music, he created this velvety eggplant pasta as an ode to it. Whatever the origin, this silky and delicious summer pasta is a symphony of flavor and texture all on its own - earthy eggplant and sweet tomato come together to make some pasta sauce magic.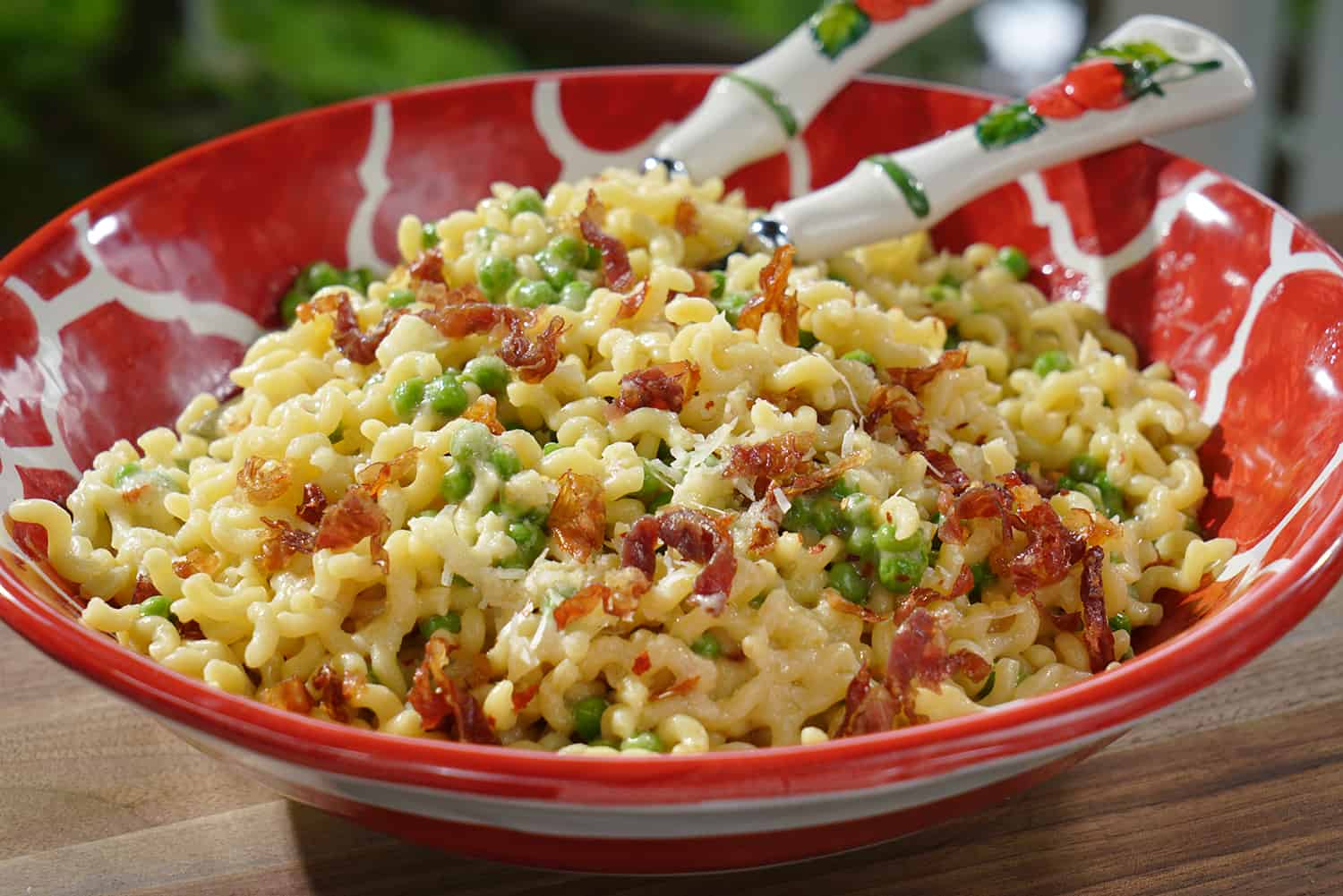 Pasta with olive oil and garlic – which translates to aglio e olio! I dressed it up in my spin on the dish with one of my favorite flavor combos: peas and prosciutto. Not only is this pasta dish full of flavor, but it takes 25 minutes start-to-finish.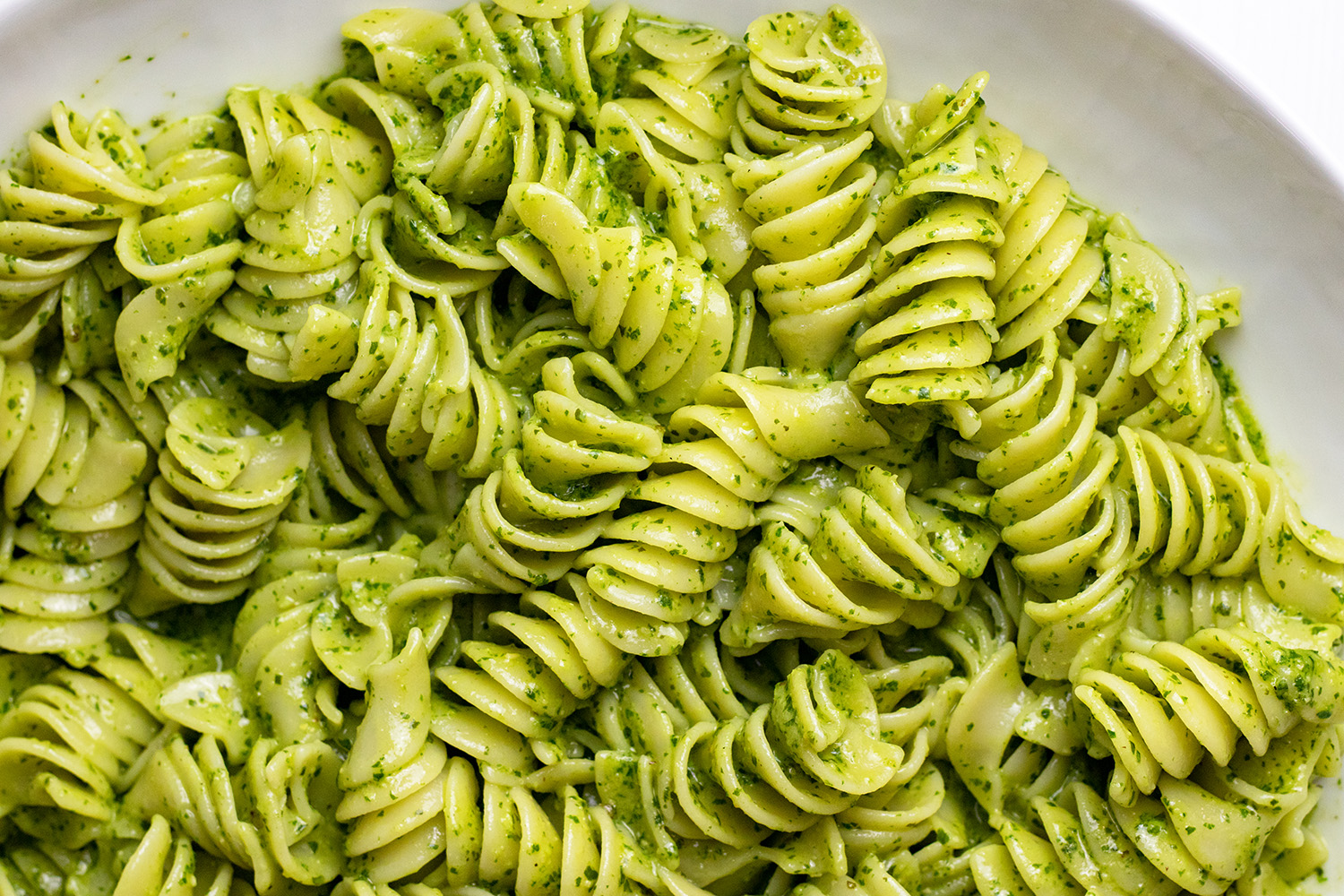 While there are many types of pesto spanning Italy, this green variety from Genoa is certainly the most ubiquitous. The harmony of savory garlic, pine nuts and Parmigiano with herbaceous basil and olive oil creates something very beautiful in this pesto alla Genovese. It's the perfect balance of flavors, and while it's  most famously eaten with pasta, it is delicious on anything from pizza to vegetables and proteins.

This beautiful sauce is a celebration of classic Italian flavors. Buy the best whole canned tomatoes you can (Datterini or Pomodorini are preferred!) to simmer alongside Parmigiano rinds, basil, garlic and carrots. A few knobs of butter at the end and a hearty sprinkle of Parmigiano Reggiano gives this bright and sweet sauce a rich finish - it's Italian simplicity at its very finest.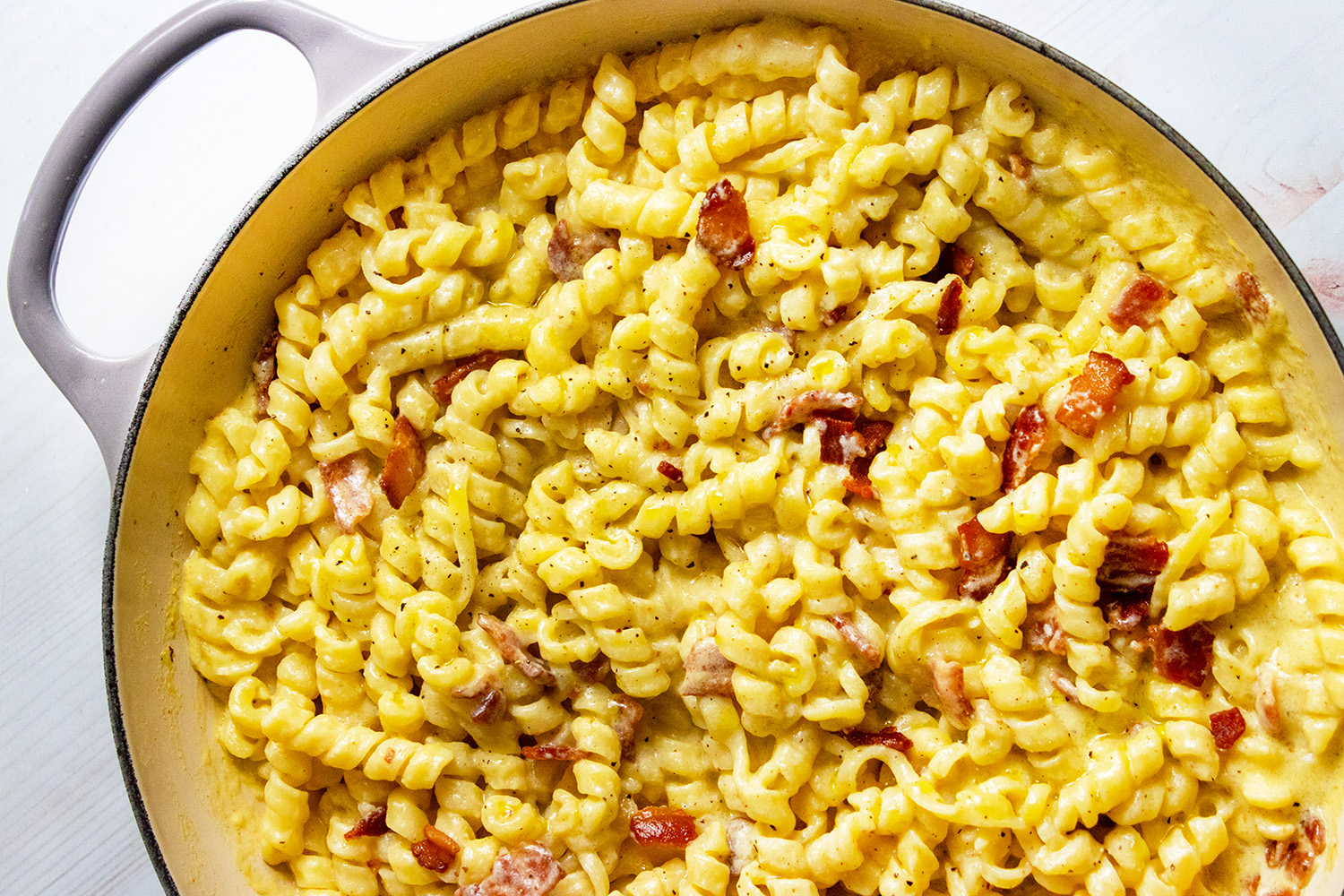 Pasta #1 of Rome: Carbonara, an oft-fought over dish in terms of authenticity. In Rome, it's traditionally made with a rich sauce created by egg yolks, cheese, salt, pepper, guanciale (an Italian cured pork made from the cheeks of the pig), and nothing else. While incredibly simple, it can still be tricky to make the authentic version of this dish without scrambling eggs – so technique is crucial.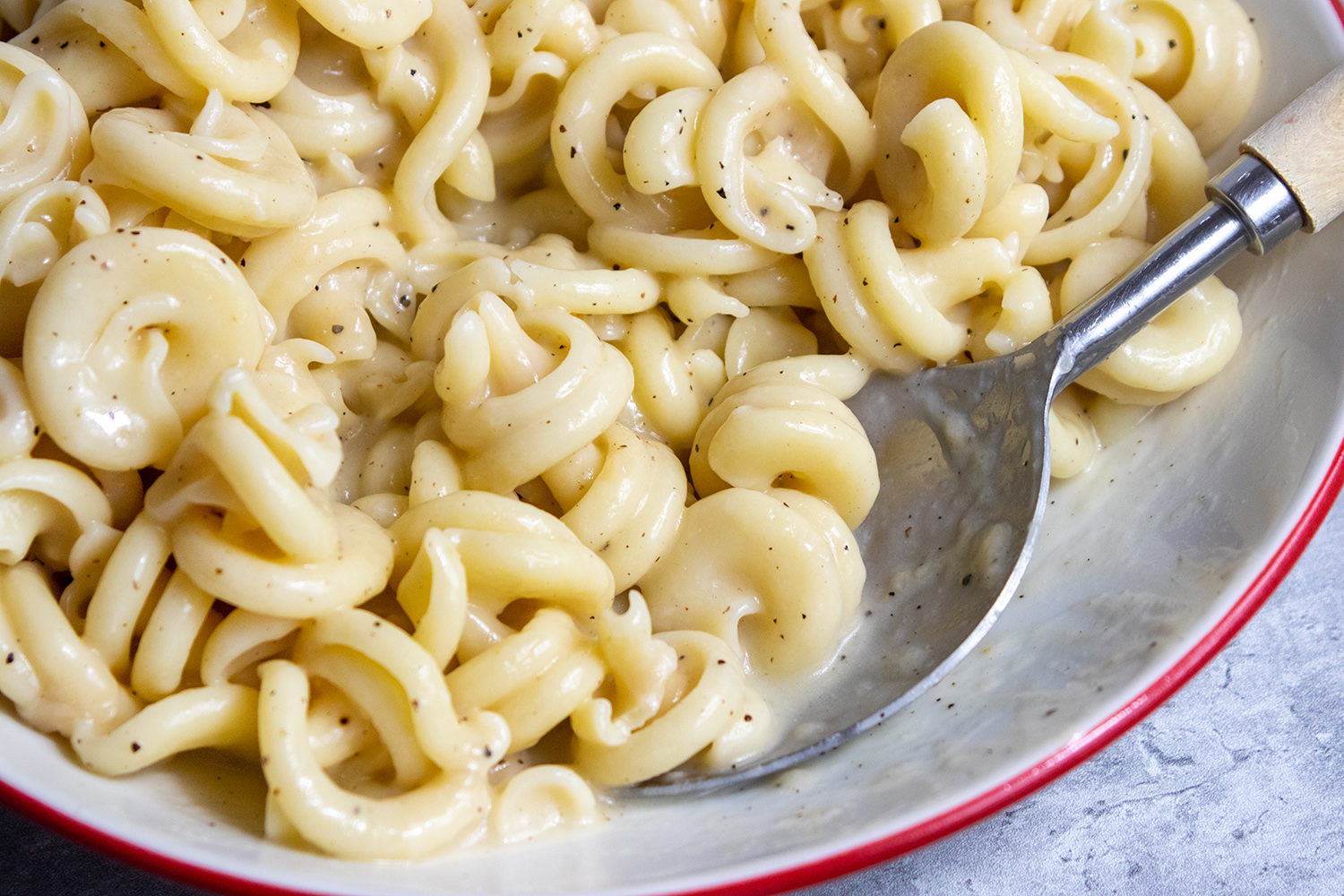 Pasta #2 of Rome! When it comes to the beautiful simplicity of Italian food, Cacio e Pepe could be the posterchild. It translates to "cheese and pepper," which is really all you need other than some pasta and butter to make this deliciously minimal pasta.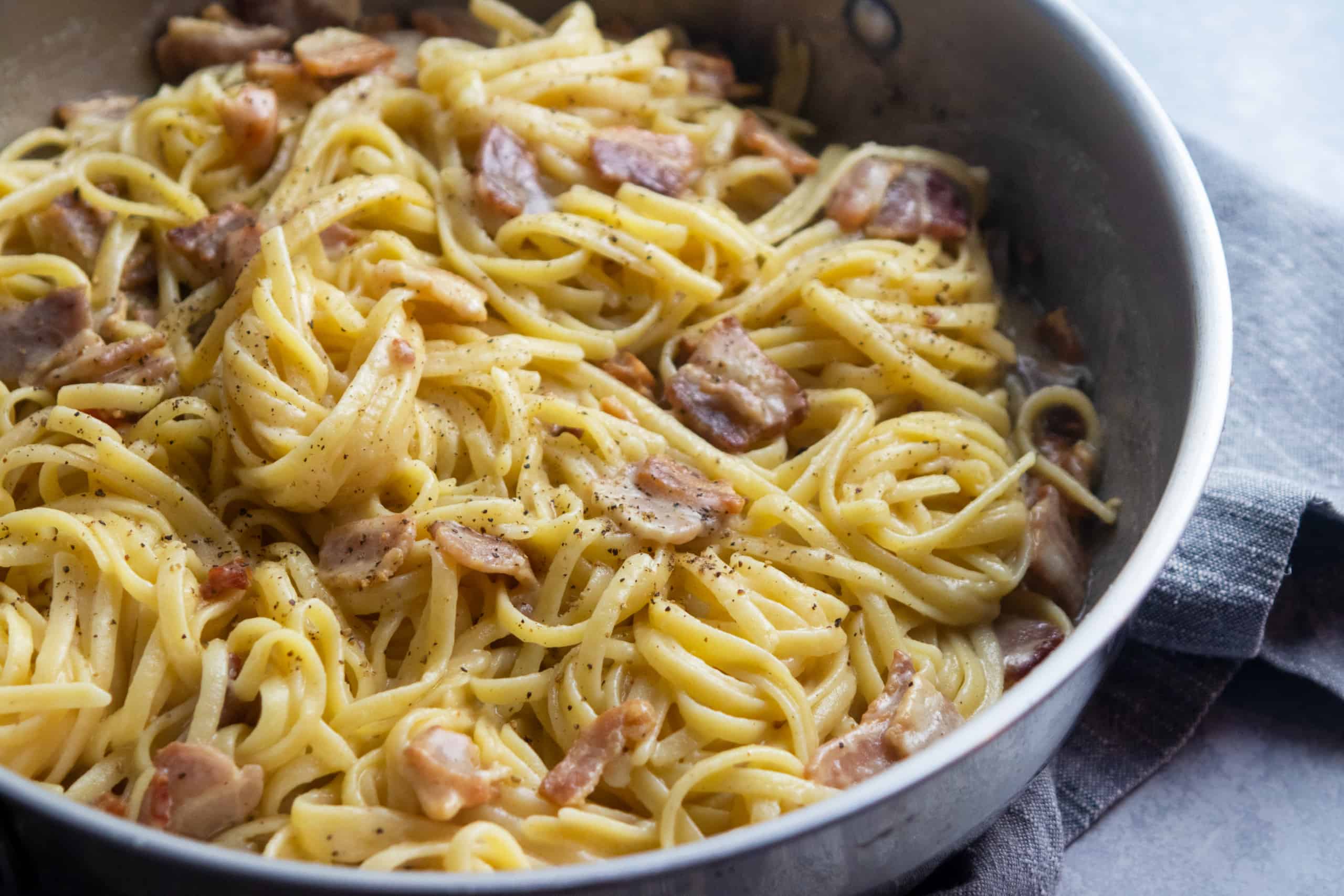 Pasta Alla Gricia, another quintessential pasta of Rome, is a deliciously savory recipe. Guanciale, pecorino, black pepper and olive oil make up this pasta dish. Similarly to cacio e pepe, the "sauce" for this dish becomes silky and creamy from a mixture of cheese, pasta water and olive oil.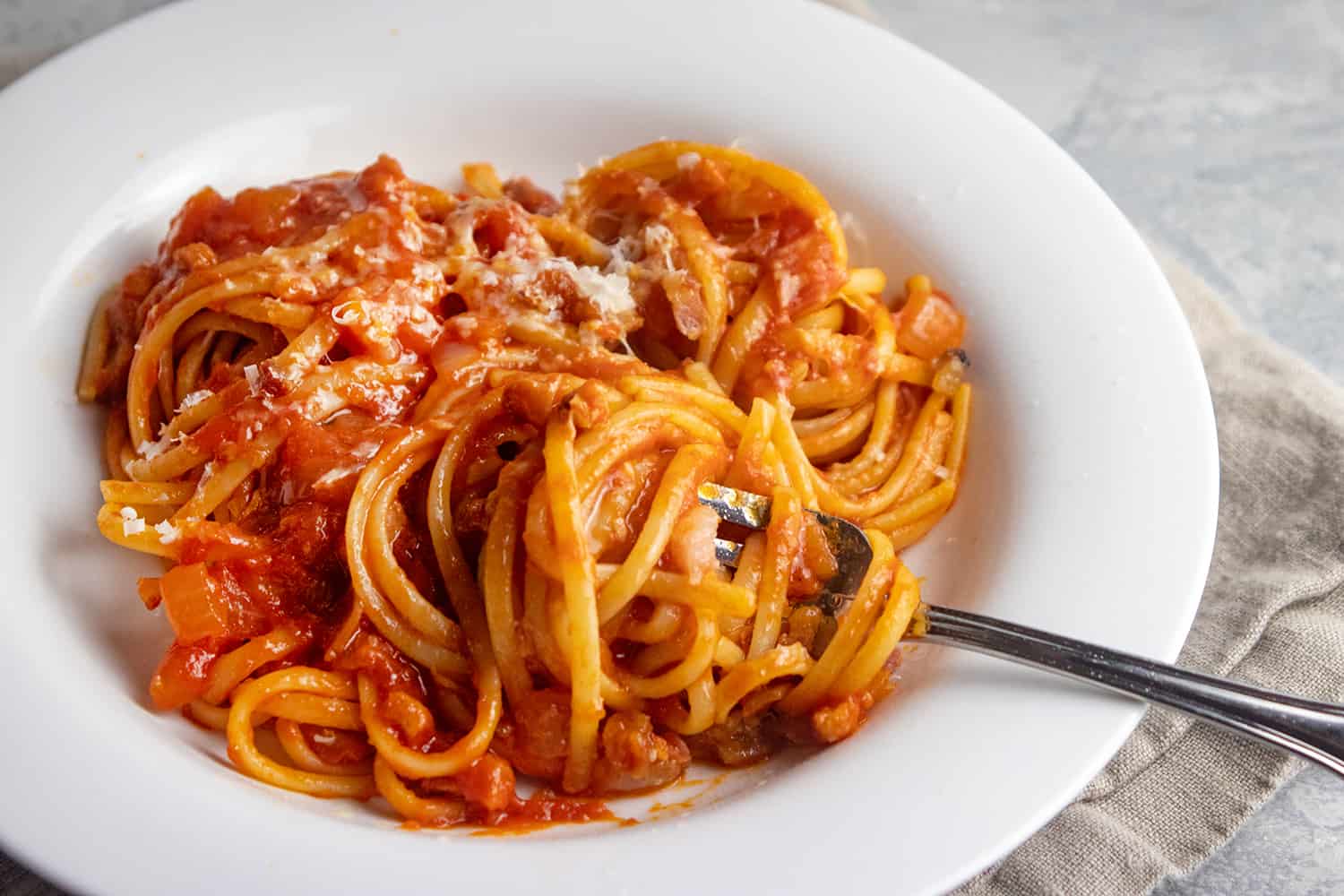 The 4th famous Roman pasta, and the only one with a tomato-based sauce. The sauce is comprised simply of tomatoes, red pepper flakes, pecorino cheese, and guanciale. In the 'states, guanciale can be difficult to come by, but no worries – you can achieve a similar flavor using pancetta or bacon (just find the fattiest pieces you can!).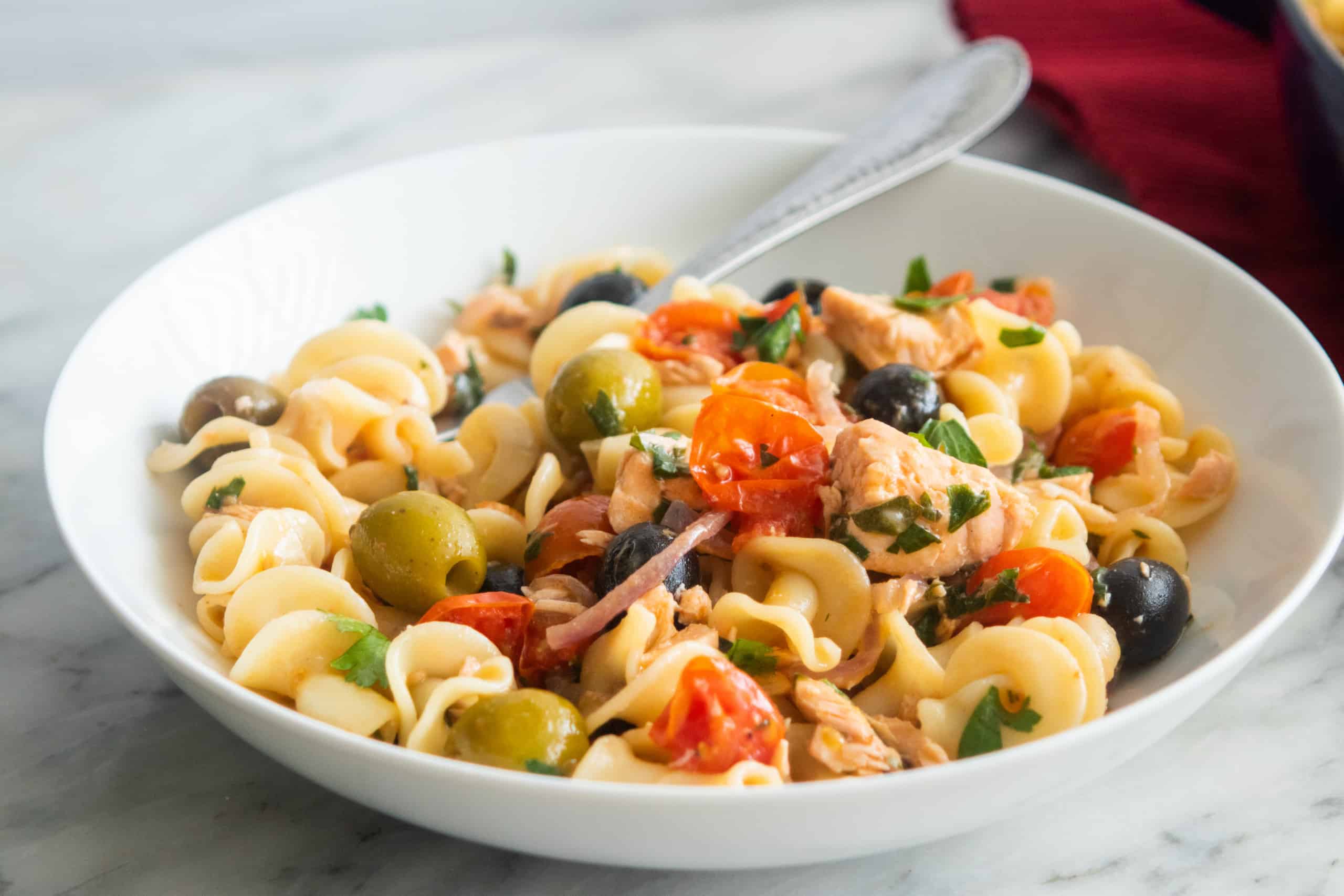 This infamous sauce, with a name that roughly translates to "lady of the night," might have more inconclusive lore surrounding its history than any other dish. Regardless of its origin, it's absolutely full of delicious briney Italian flavors - and this version is Giada's fresh spin on the dish.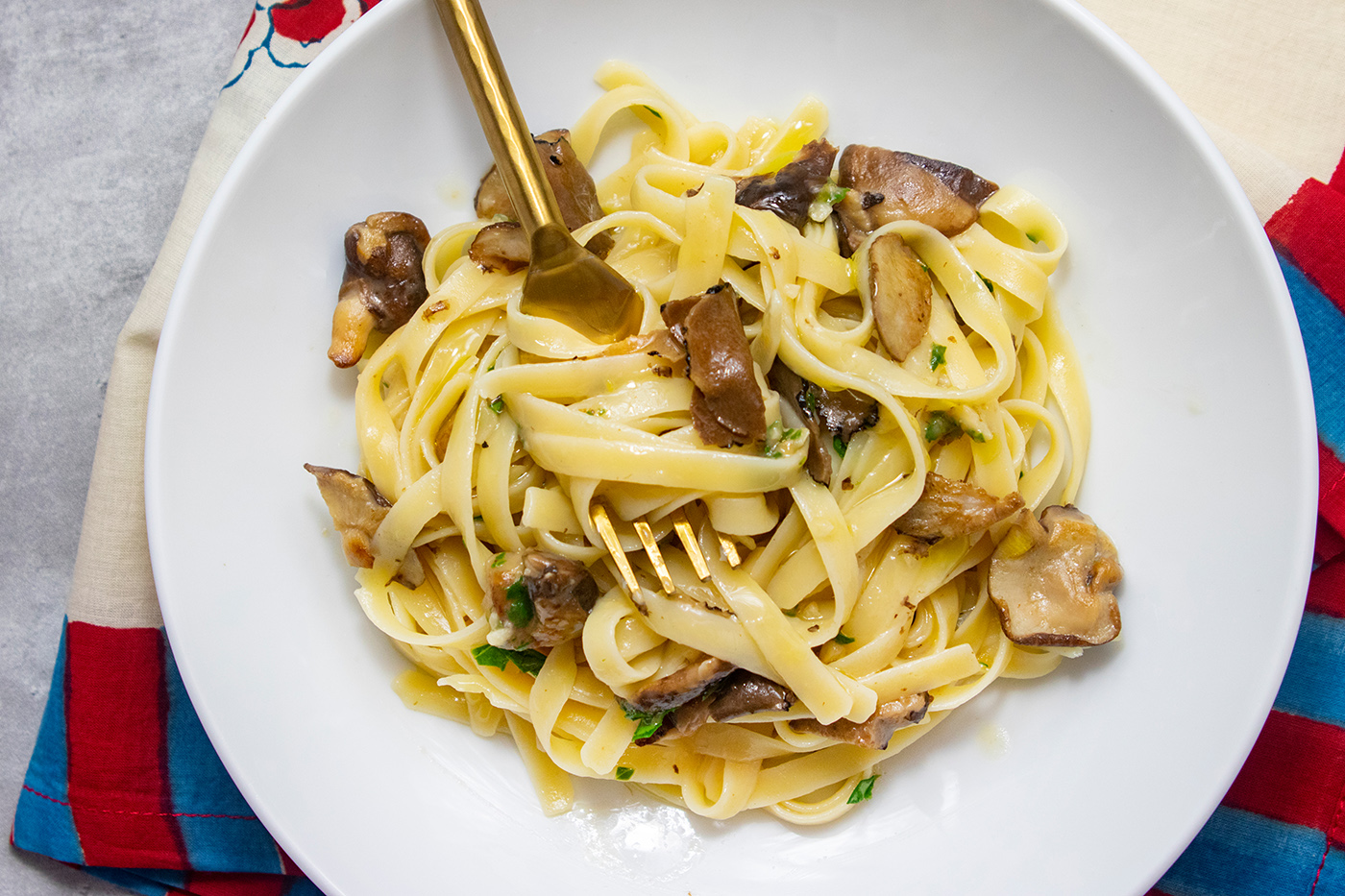 This is a simple dish that originates from Florence: tagliatelle ai funghi e tartufo, which translates to tagliatelle with mushrooms and truffle. It traditionally stars Porcini, a prized flavorful mushroom in Italy, but I think this is a good opportunity to use whatever great mushrooms you can find since they're all so seasonal. Shiitake, trumpet, hen of the woods – refer to our mushroom guide for more examples of great options.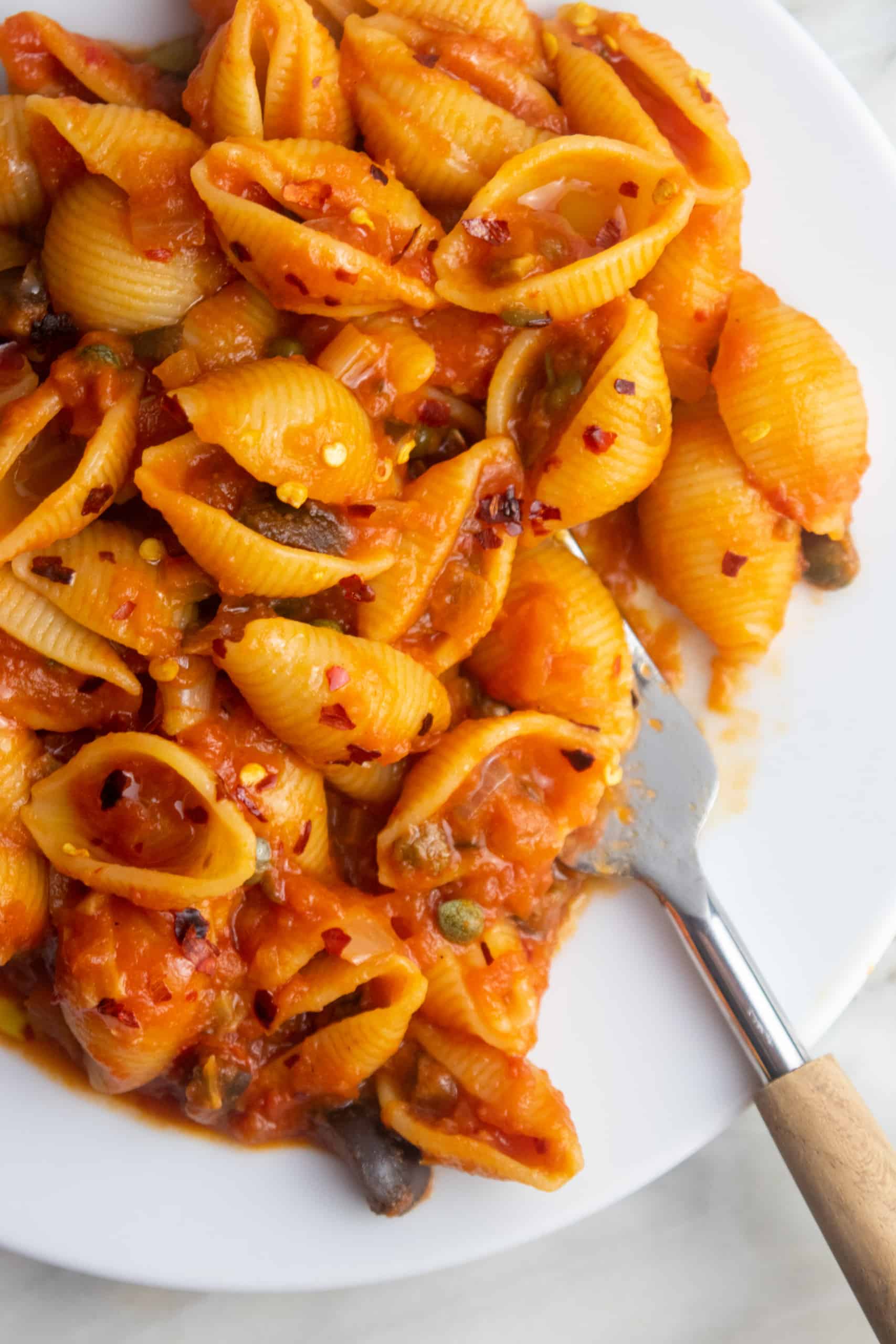 The sauce known as all'arrabbiata – or "in the angry style" – is made with hot red pepper flakes, and sometimes fresh chilies for an extra kick.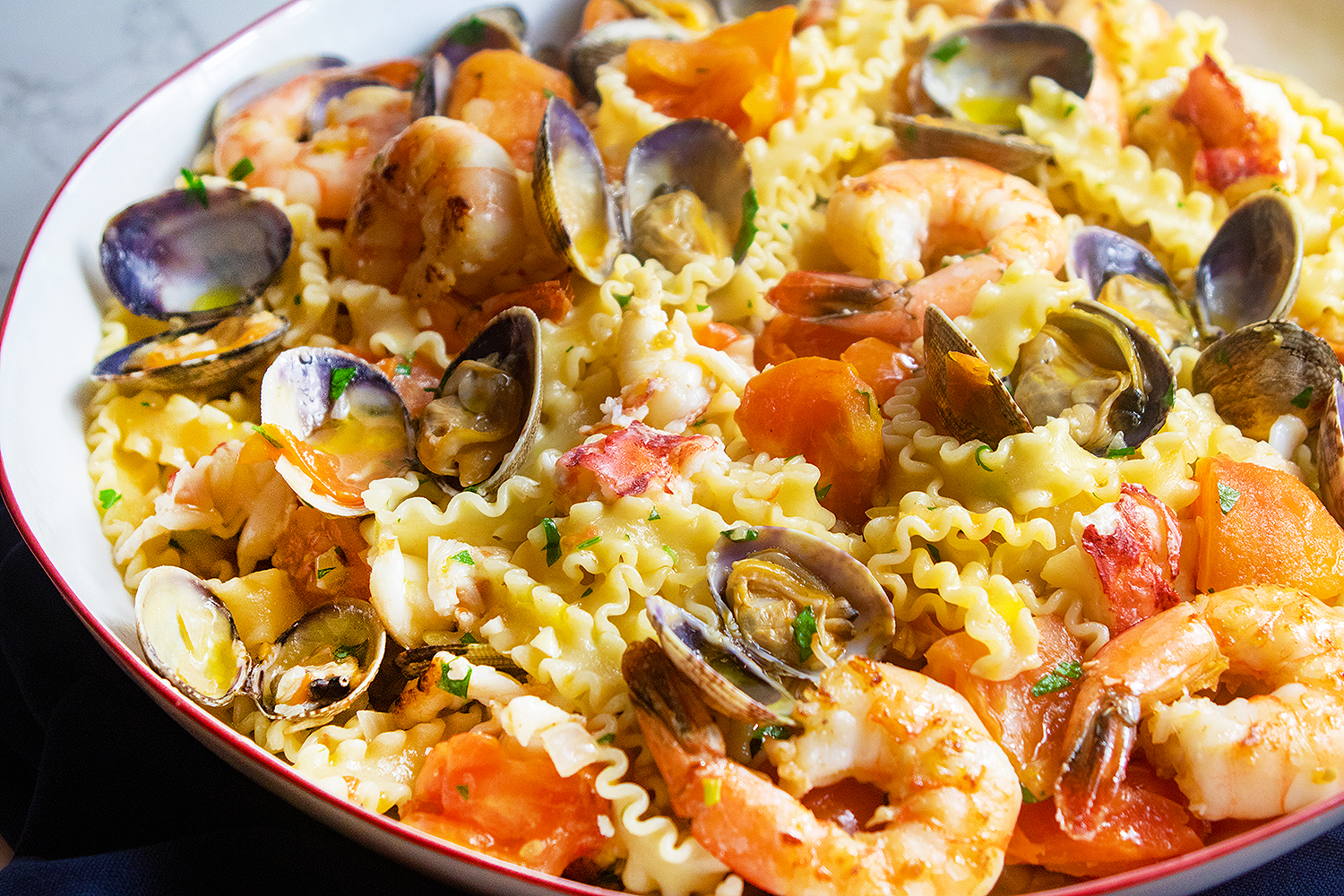 A translation of "fruit of the sea," this seafood-abundant pasta is a classic dish you'll find in any restaurant on the Italian coast. It's often spicy, and the variety of seafood will differ from recipe to recipe - so use your favorites!