Our Guide To The 4 Famous Pasta Dishes In Rome
If you are a lover of pasta, Rome should be at the top of your bucket list - and you ought to make sure you try all 4 of the city's famous pasta dishes.
Did you know that Rome is known for 4 quintessential, famous pasta dishes? You'd be hard-pressed to seek out a trattoria menu in Rome that
doesn't 
have all 4 gracing the pasta section, and with good reason. Each of these very simple pasta dishes are absolutely delicious. While they are all different in their flavor profiles and additions, they're similar in that none of them use too many ingredients, and their deliciousness lies in the simplicity of the recipes.
The origin of each dish has been forever debated, and people have long argued over the most authentic versions and the "correct" way to make them. Even from restaurant to restaurant in Rome, you'll spot plenty of variations! Ultimately, we believe that it's okay to make modifications to classic dishes - especially on ones in which nobody can agree upon the origin, anyway!
So, what are the 4 famous pasta dishes in Rome? Read on!
---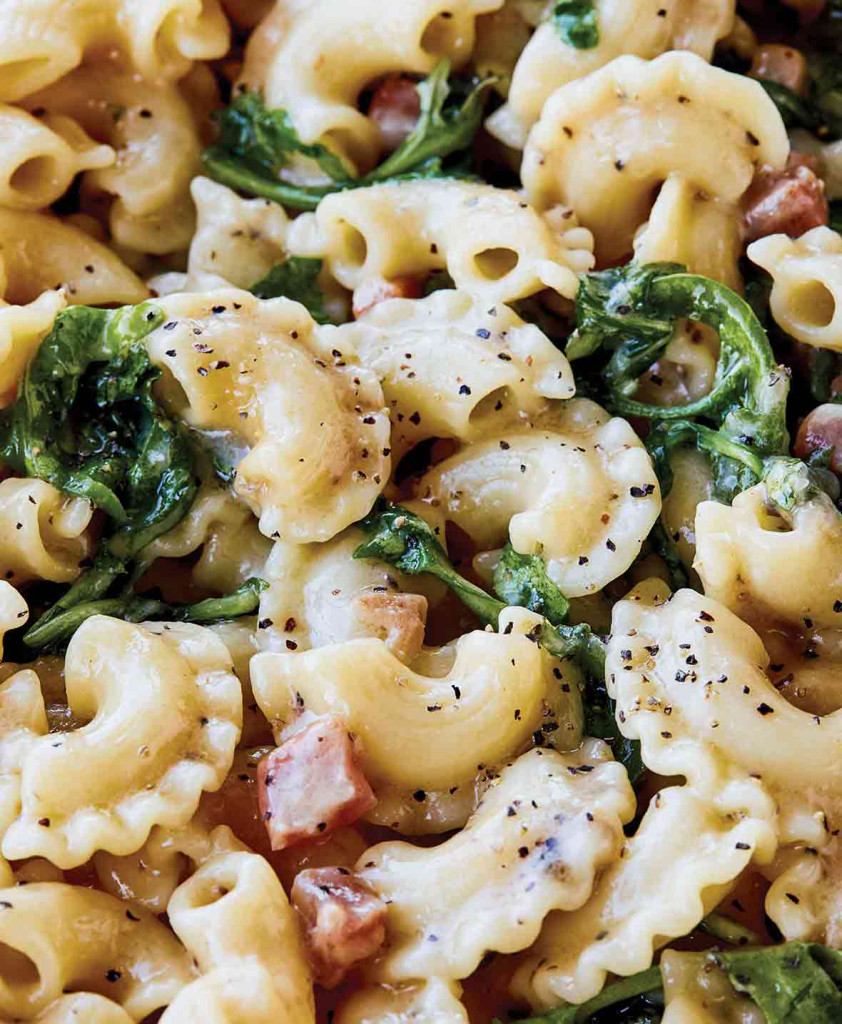 Cacio E Pepe
Cacio e Pepe, which literally translates to "Cheese and Pepper", is flavored by exactly that... Pecorino cheese and black pepper! It's traditionally made with hand-made tonnarelli pasta, which is about double the thickness of classic spaghetti. The dish is simply comprised of pecorino, black pepper, olive oil, and starchy pasta water to bring the creamy sauce together. It shouldn't have any lumps of cheese, but rather the noodles should be evenly coated with the thick, creamy sauce, and speckled with the freshly cracked black pepper. Some variations of the recipe use butter in place of olive oil, and some sub in Parmigiano or Grana Padano for some of the Pecorino.
In the above version by Giada, she adds some heft with pancetta and arugula to make it a heartier main course. Grab the
recipe here
!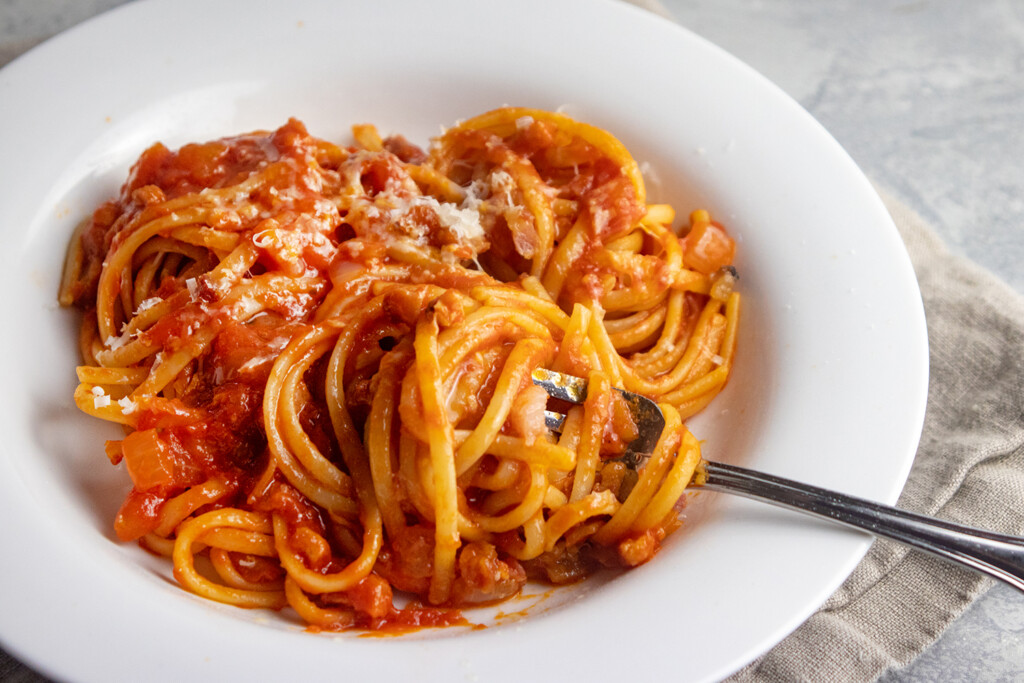 Amatriciana
Amatriciana is the only one of the 4 pasta dishes that has a tomato-based sauce. The sauce is comprised simply of tomatoes, red pepper flakes, pecorino cheese, and guanciale - an Italian cured pork made from the cheeks of the pig. In the 'states, guanciale can be difficult to come by, but no worries - you can achieve a similar flavor using pancetta or bacon (just find the fattiest pieces you can!). Many will debate that the substitution changes the dish from authentic to inauthentic, but hey - we use whatever we have available to us!
It is most commonly served either with bucatini or rigatoni. For an easy version of Amatriciana, turn to Giada's
Pasta With Pancetta And Tomato Sauce!

Pasta Alla Gricia
Take the tomato sauce out of Amatriciana, sub out pepper flakes for freshly cracked black pepper, and you essentially have Pasta Alla Gricia. Guanciale, pecorino, black pepper and olive oil make up this deliciously savory pasta dish. Similarly to cacio e pepe, the "sauce" for this dish becomes silky and creamy from a mixture of cheese, pasta water and olive oil.
The above photo is Giada's easy recipe to make this comforting dish at home. Giada said this recipe is like a "big hug in a bowl" - and
you can make it today
!

Last but not least, carbonara! Carbonara is an oft-fought over dish in terms of authenticity, but our verdict? It's all delicious. No need to fuss! In Rome, it's traditionally made with a rich sauce created by egg yolks, cheese, salt, pepper and guanciale - and nothing else. While incredibly simple, it can still be difficult to make the authentic version of this dish without scrambling eggs - so technique is crucial!