What's The Difference Between Mozzarella And Burrata?
You must be signed in to print this content
We all know Mozzarella and Burrata aren't the same, but do you know what makes them different?
When sitting side by side, these two fresh cheeses might look nearly identical. It's what's on the inside that counts, though, and that holds true for these two cheeses! Both equally beloved for what they respectively bring to the table (literally), we're diving into the difference between mozzarella and burrata.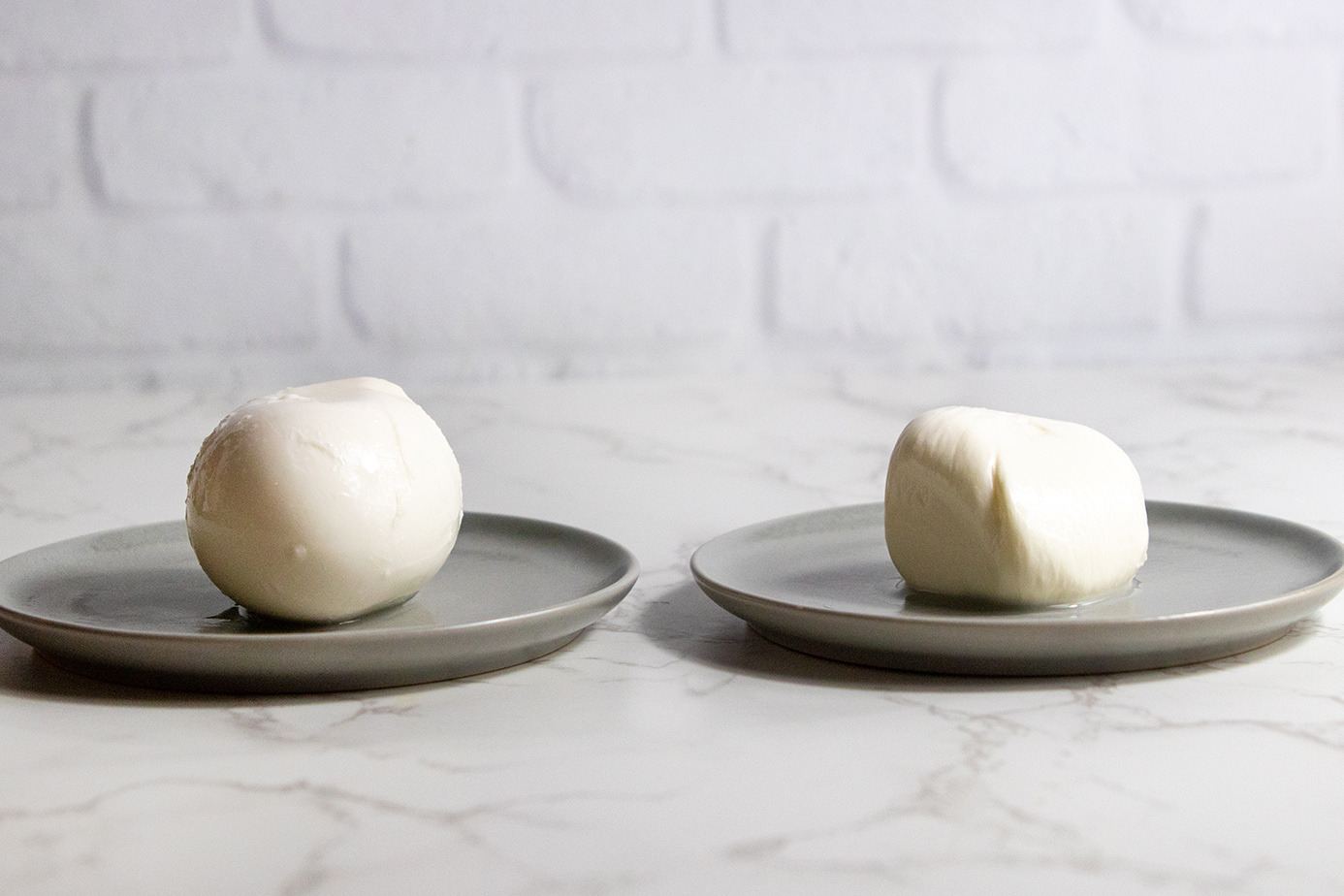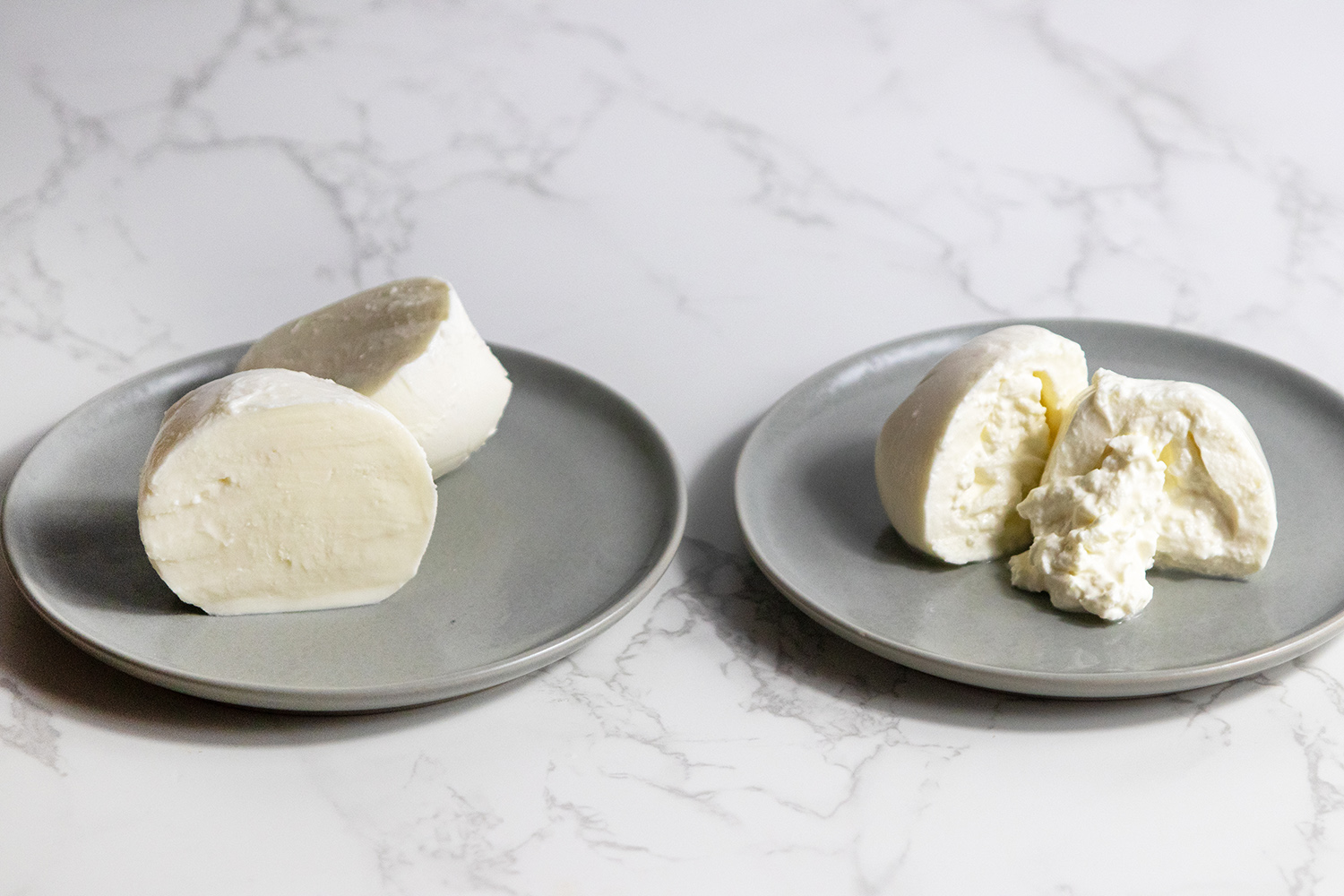 How they're similar:
Mozzarella and burrata are both soft, fresh cheeses. They are most commonly made with cow's milk (called "
fior di latte
"), though sometimes it is produced with milk from the Italian Mediterranean buffalo for
mozzarella di bufala,
which is most traditional. As neither of the cheeses are aged, they can be eaten as soon as they've been created (unlike cheeses such as
Parmigiano or Pecorino
, which undergo an aging process.)
Both cheeses have a delicate texture, are bright white, and formed into round balls. Due to this, they can visually look nearly identical - that is, until you slice into it!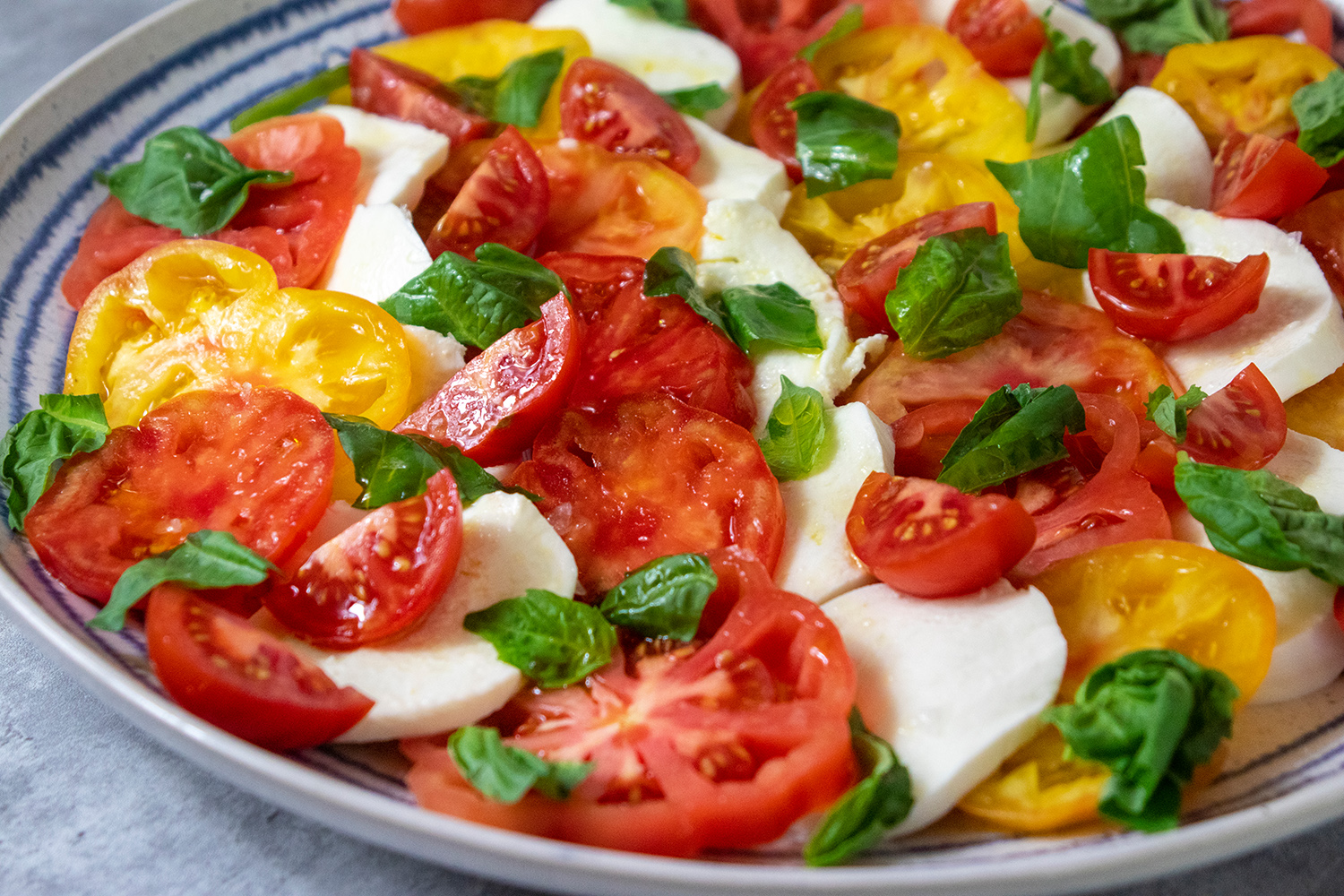 Mozzarella
Mozzarella is an ancient cheese dating back to the 12th century, said to have originated near Naples from the milk of the Mediterranean water buffalo. It is now one of the most ubiquitous and beloved cheeses worldwide. It now spans across all cultures, is sold in a
multitude of preparations
, and used for a wide variety of dishes.
Classic Italian fresh mozzarella comes in all shapes and sizes: 
perline
(pearl-sized),
ciliegine
(cherry-sized) and
bocconcini
(bite-sized) are a few of the smaller sizes you'll come across. 
Ovoline 
is a larger size, meaning "egg-sized," and after that, you will see the largest sizes marketed as 
mozzarella di bufala 
or 
fior di latte.
When fresh mozzarella cheese is pulled or cut apart, you will see striations of elastic cheese come apart with it. It is comprised of pulled cheese curds, or
pasta filata. 
It has an overall soft and delicate texture and can be easily sliced or pulled apart. It is traditional to see it prepared in both cooked and "raw" preparations.
A few of our favorite recipes:
Marinated Salumi Sandwich
,
Caprese Salad
,
Antipasti Caprese Salad
,
Mozzarella and Strawberry Bruschetta
,
Baked Caprese Crostini
,
Margherita Grandma Pizza
,
Spaghettini with Checca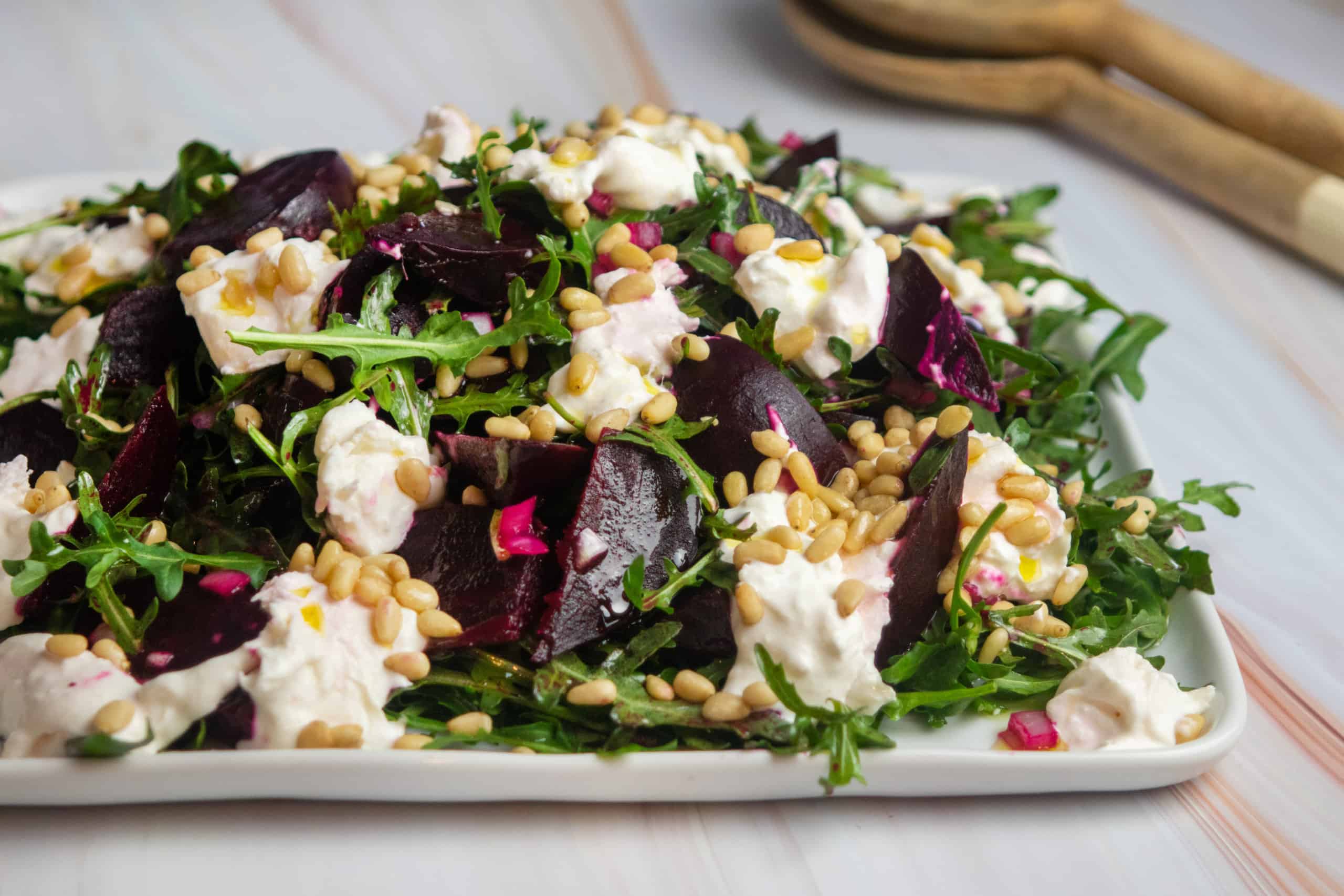 Burrata
Much younger than mozzarella, burrata was created in 1950s Puglia as a method to preserve cream by encasing it in a pouch of mozzarella cheese. While burrata looks similar to mozzarella on the outside, the inside is where the difference is.
The inside of burrata is a creation called
stracciatella (no, not the ice cream or the soup!)
: aforementioned
pasta filata
mixed with rich cream. The center is soft, rich and creamy. "Burrata" translates to "buttered," clearly alluding to the decadence of the cheese!
When burrata is cut open, the creamy filling might spill out a bit - making a stark contrast to the perfectly sliceable mozzarella. Due to this delicate creamy filling, it's recommended to eat burrata in its uncooked form. Eat it in pasta salads, dollop it on pizza once it's cooked, spread onto bruschetta, or enjoy in a rich spin on a caprese salad.
A few of our favorite recipes:
Roasted Beet and Burrata Salad
,
Roasted Caprese Salad
,
Romesco Pasta Salad with Burrata
,
Peach and Corn Bruschetta
,
Burrata and Kale Salsa Verde Bruschetta
,
Sardinian Pasta Salad