Menu: Italian Thanksgiving
You must be signed in to print this content
Traditional Italy meets contemporary cuisine in this Italian Thanksgiving menu.
A traditional Italian thanksgiving can encapsulate a wide scope of classic dishes, from antipasto platters to lasagna to meatballs and everything in between. In Giada's family, they connect the culture of Italy to California for a unique spread that's both classic and contemporary all at once. Look no further for inspiration behind a truly delicious Italian Thanksgiving spread that beautifully weaves together those nostalgic Thanksgiving dishes with the flavors of Italy!
Appetizers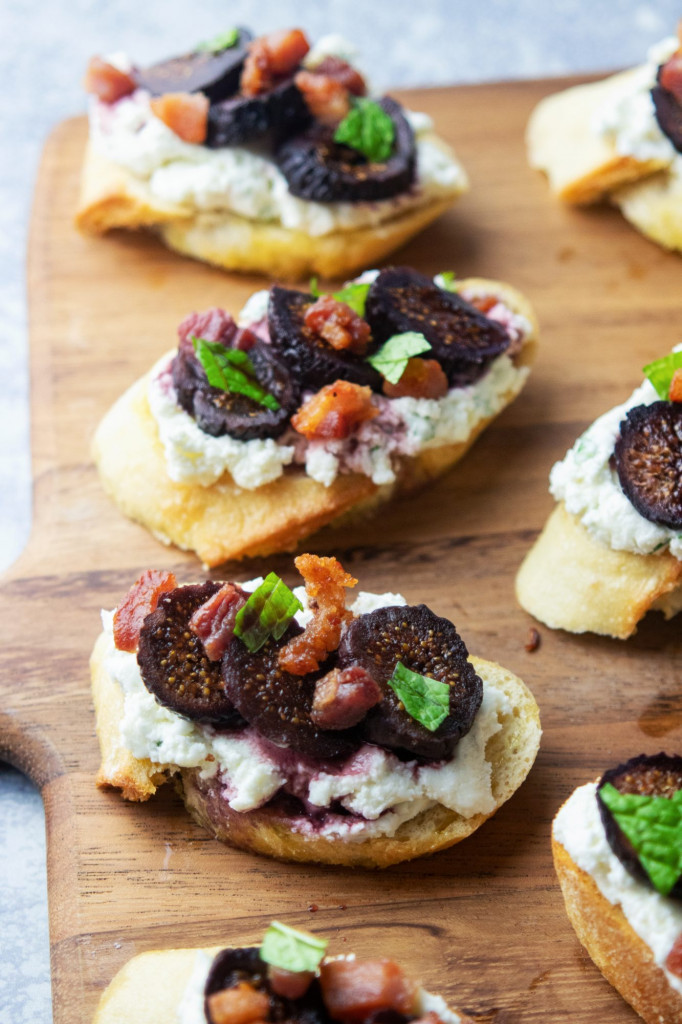 These crostini are absolutely loaded with irresistible fall flavors: dried figs poached in spiced red wine, crispy pancetta, and creamy-tangy goat cheese? Yes, please. You can repurpose the wine that you use to poach the figs by drizzling over ice cream or gelato, too - win win!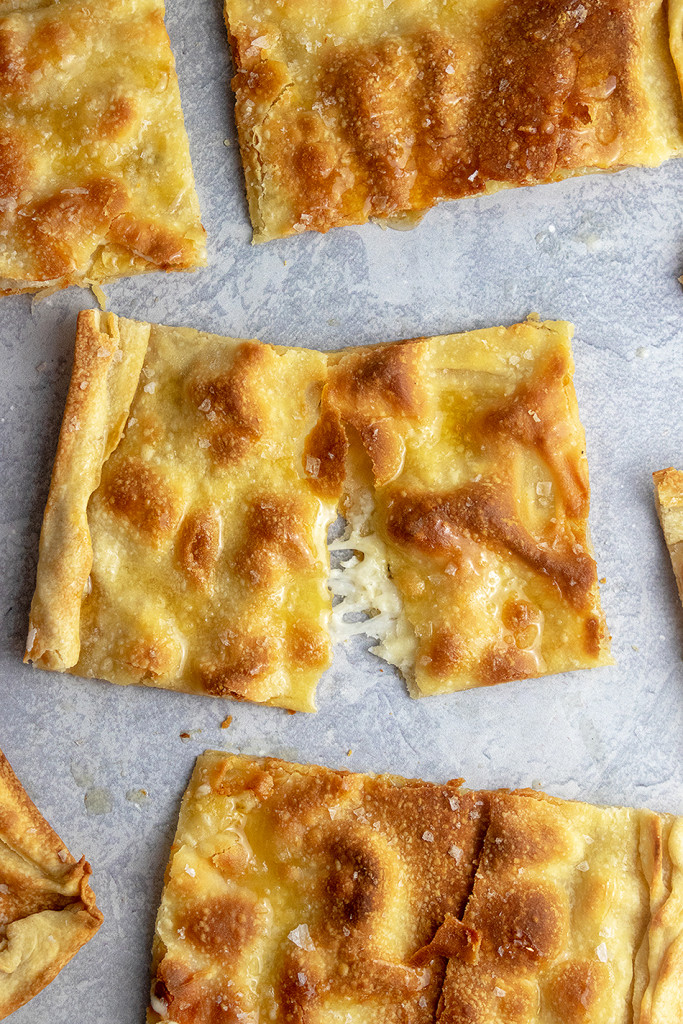 This crispy, cracker-like version of Focaccia isn't the uber-fluffy yeasted bread that might come to mind! This style is delicious in its own right - two thin sheets of dough bake until they're chewy and crunchy, with creamy gooey cheese sandwiched inside. Top it off with a drizzle of honey and flakey salt for a seriously magical bite of Italy. Giada took to Facebook to ask readers what type of Thanksgiving recipes they're looking for this year, and "challenging project" was one of the answers! While this isn't necessarily a super difficult recipe, it does take time and care to have it turn out right.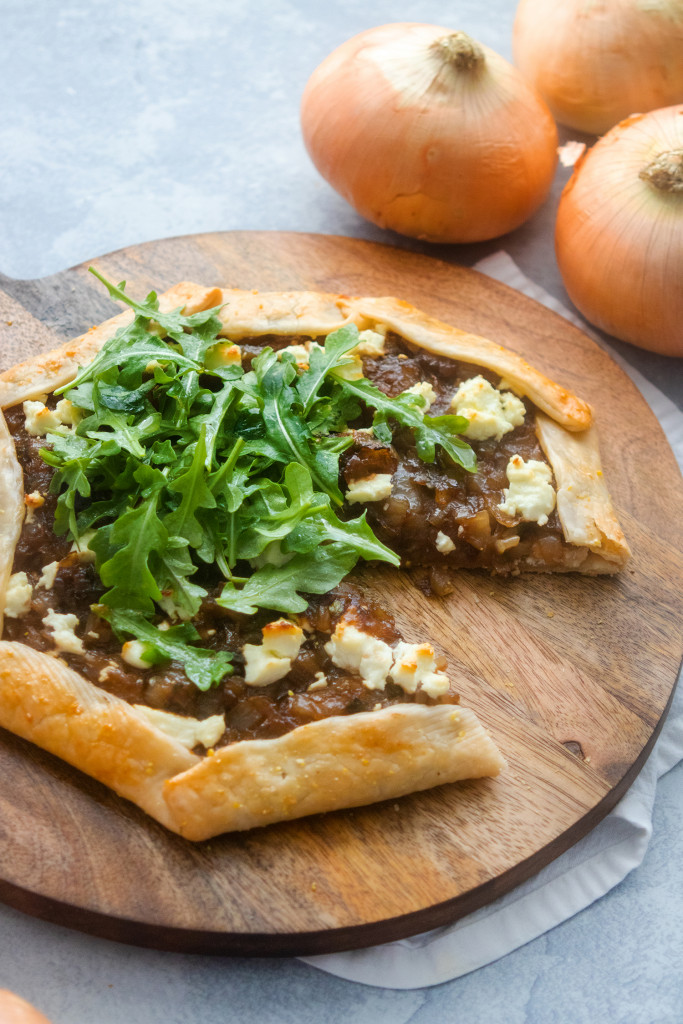 A crostata is a common pastry in Italy, and it can be made in a sweet or savory fashion. This version, loaded with sweet caramelized onions, goat cheese and arugula, is a fabulous starter for so many reasons. You can make all of the components ahead of time, and stick it in the oven right before guests arrive - and it's still delicious at room temperature, too.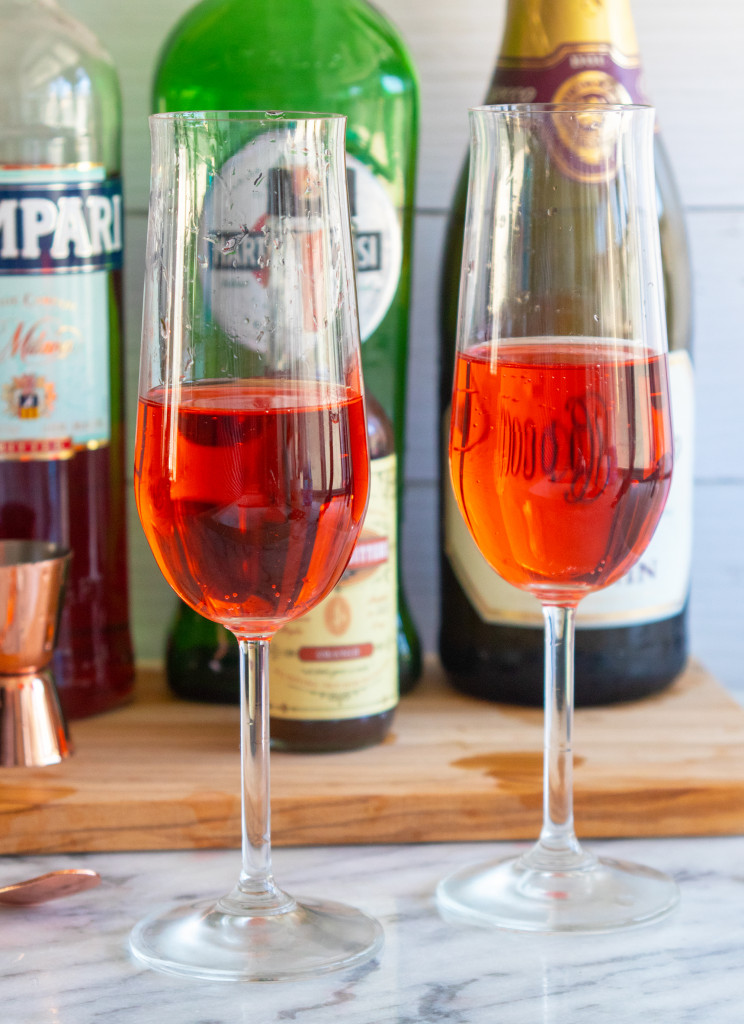 No Italian appetizer session is complete without an aperitivo! This fizzy spin on a Negroni is perfect for opening your palate and getting you and your guests ready for the big meal ahead.
The Turkey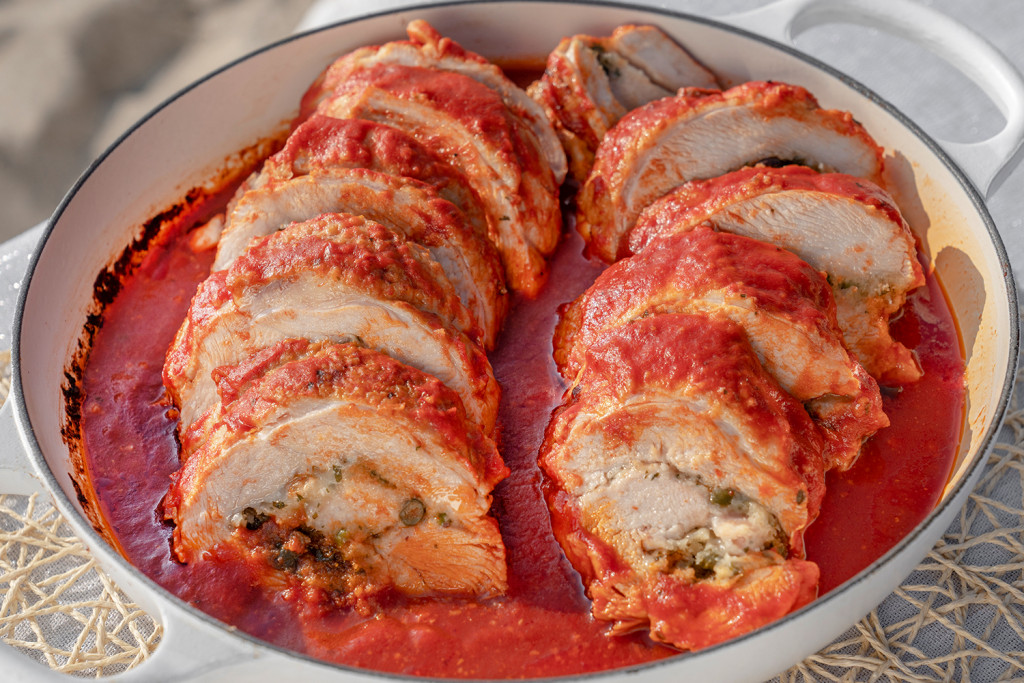 "Braciole" is an Italian technique of cooking meat, which refers to a piece of meat that's stuffed, rolled, seared and then braised in sauce - and in this case, it's a turkey! This braciole is stuffed with a cheesy breadcrumb mixture, then it simmers away in a flavorful tomato sauce until it's perfectly cooked. This dish is so wonderful for Thanksgiving, because not only is it a cool Italian spin on a regular turkey, but it's foolproof. It stays so juicy and delicious, and you don't have to worry about dealing with a whole bird.
In  need of a showstopping turkey this year? This is the one. There's no need to worry over getting that skin perfectly crispy when thin, flavorful prosciutto will do the job for you! The prep for this turkey employs one of the best methods of marinating a turkey, which is a dry brine - in this case, it's a tasty mix of salt, lemon zest, thyme and pepper flakes. It makes an incredibly flavorful and juicy turkey.
Sides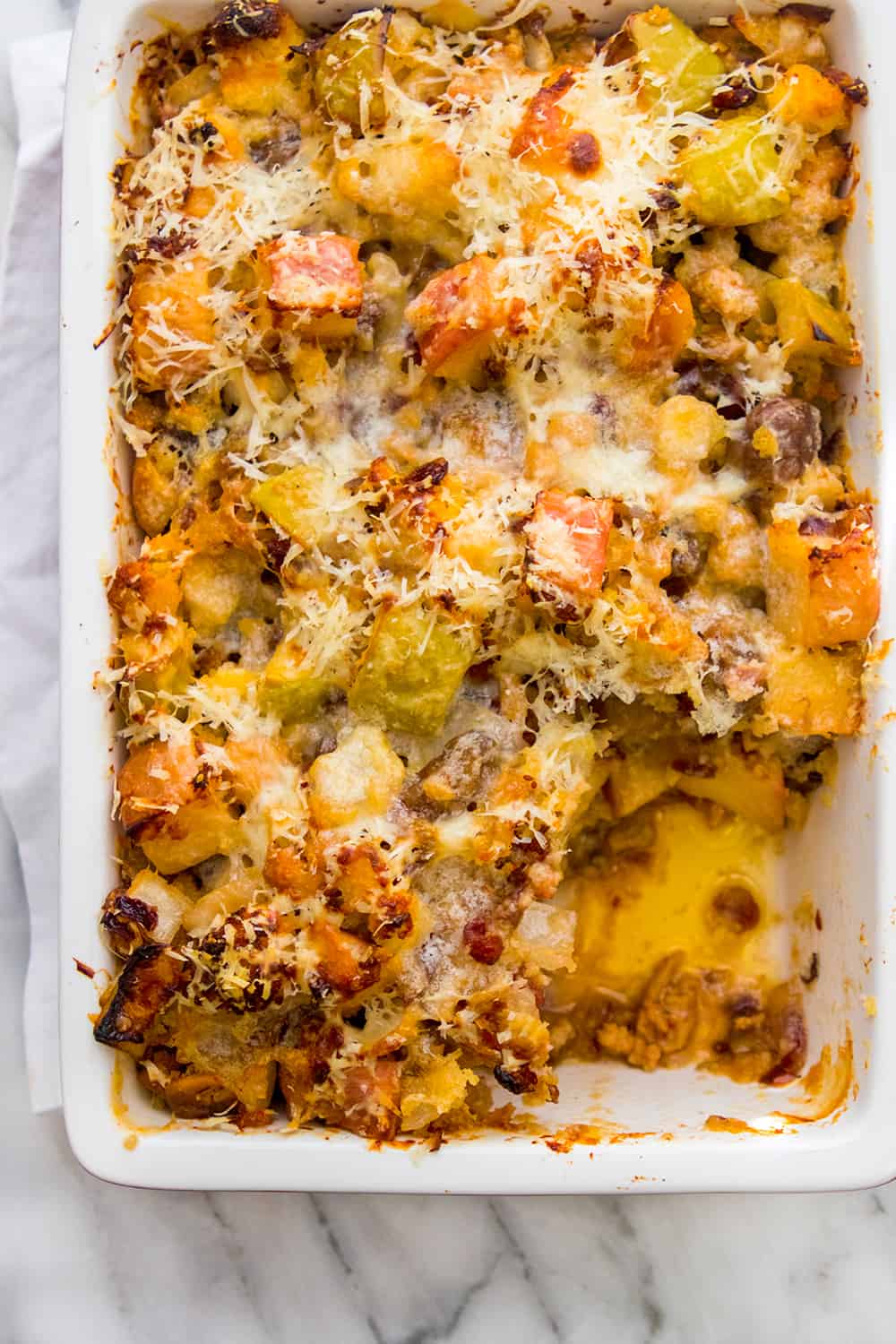 This stuffing is Aunt Raffy's Italian spin on an American classic. Chestnuts, which are hugely popular in Italy around the holidays, make an appearance in this deliciously decadent casserole.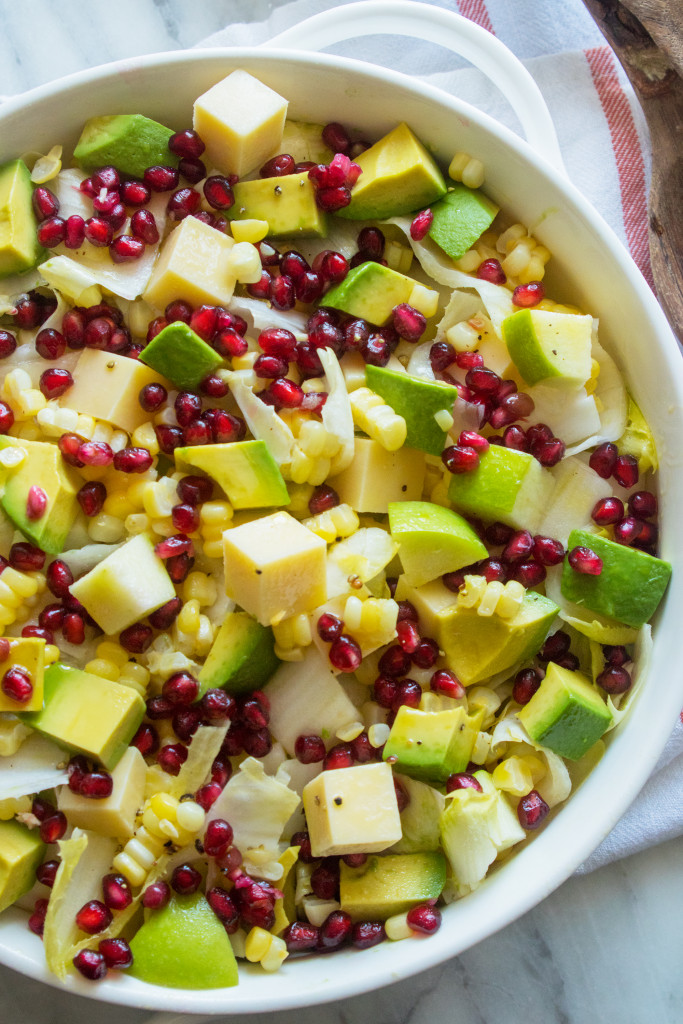 Another classic by Aunt Raffy, this salad always makes an appearance at Giada's holiday gatherings. Loaded with fresh flavors of pomegranate seeds, sweet corn, creamy avocado, Gruyere cheese, crisp apples... it's a beautifully bright side dish that is the perfect counterpart for otherwise rich and decadent Thanksgiving dishes.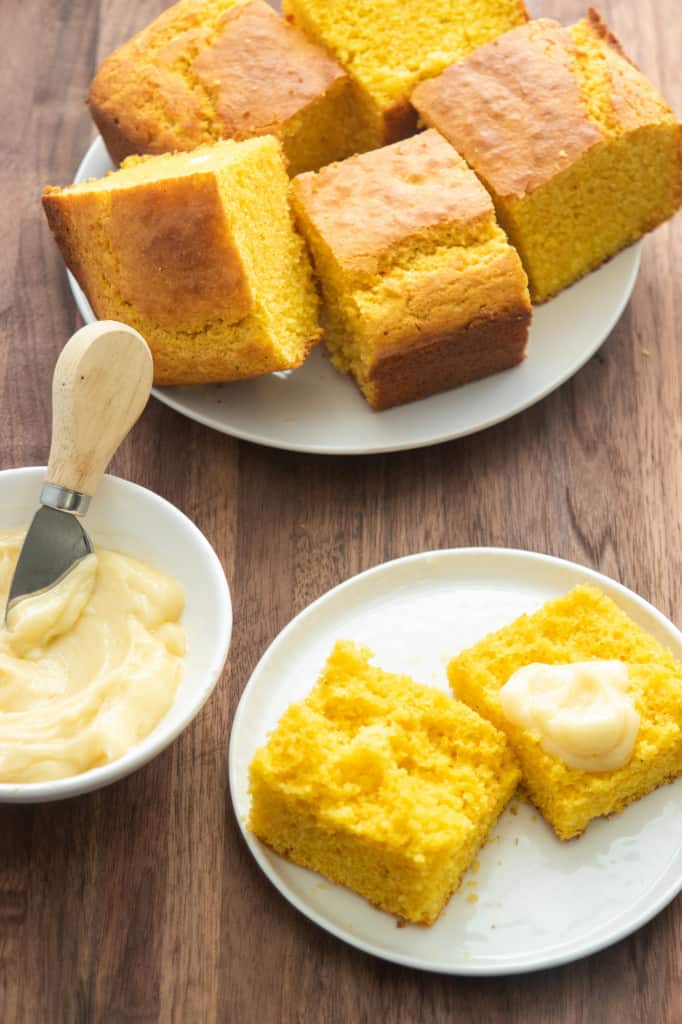 Giada considers cornbread to be the cornerstone of a Thanksgiving meal! This easy version is her go-to that she makes nearly every year.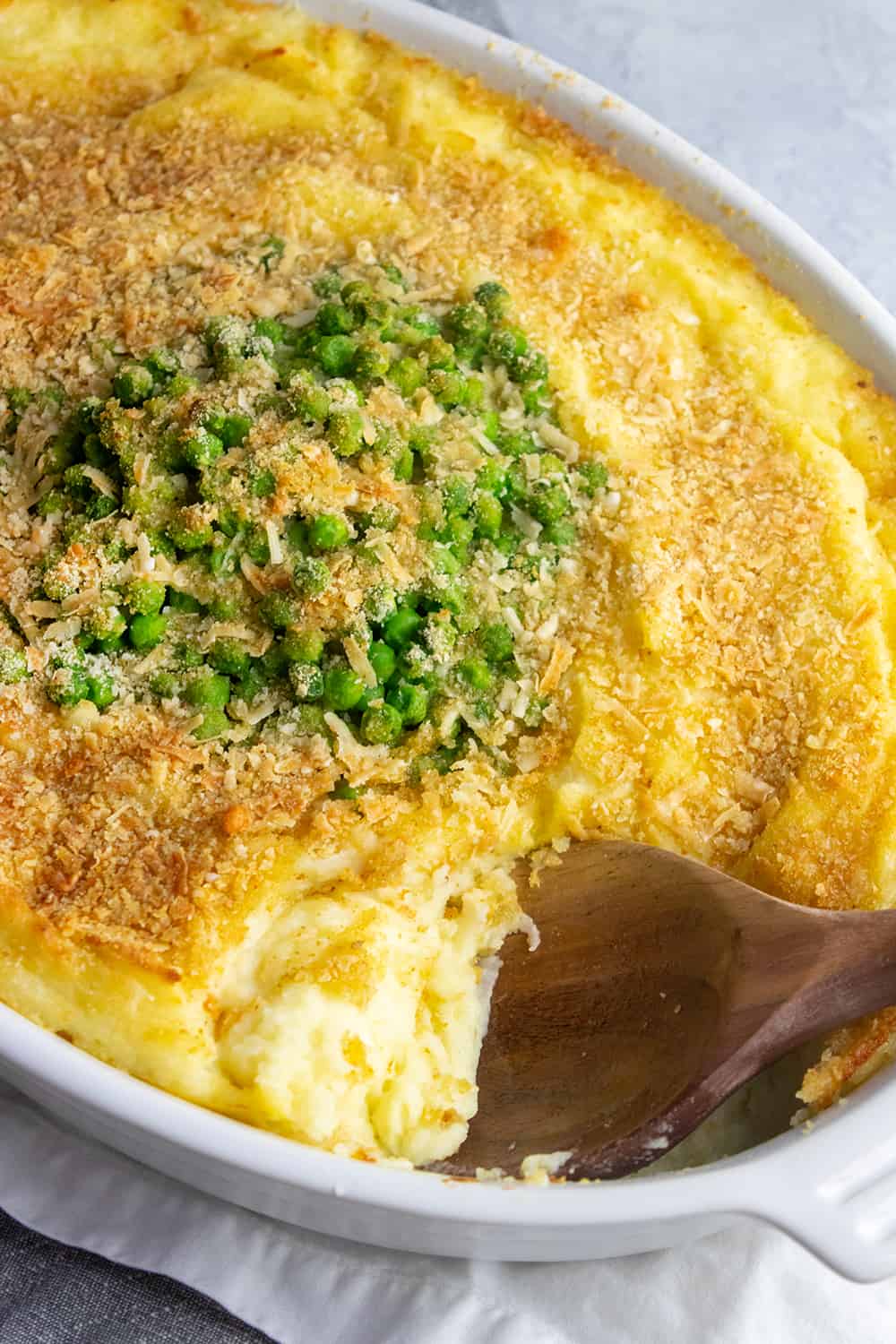 This traditional combination of mashed potatoes and peas takes on an updated form in this crunchy-topped baked dish!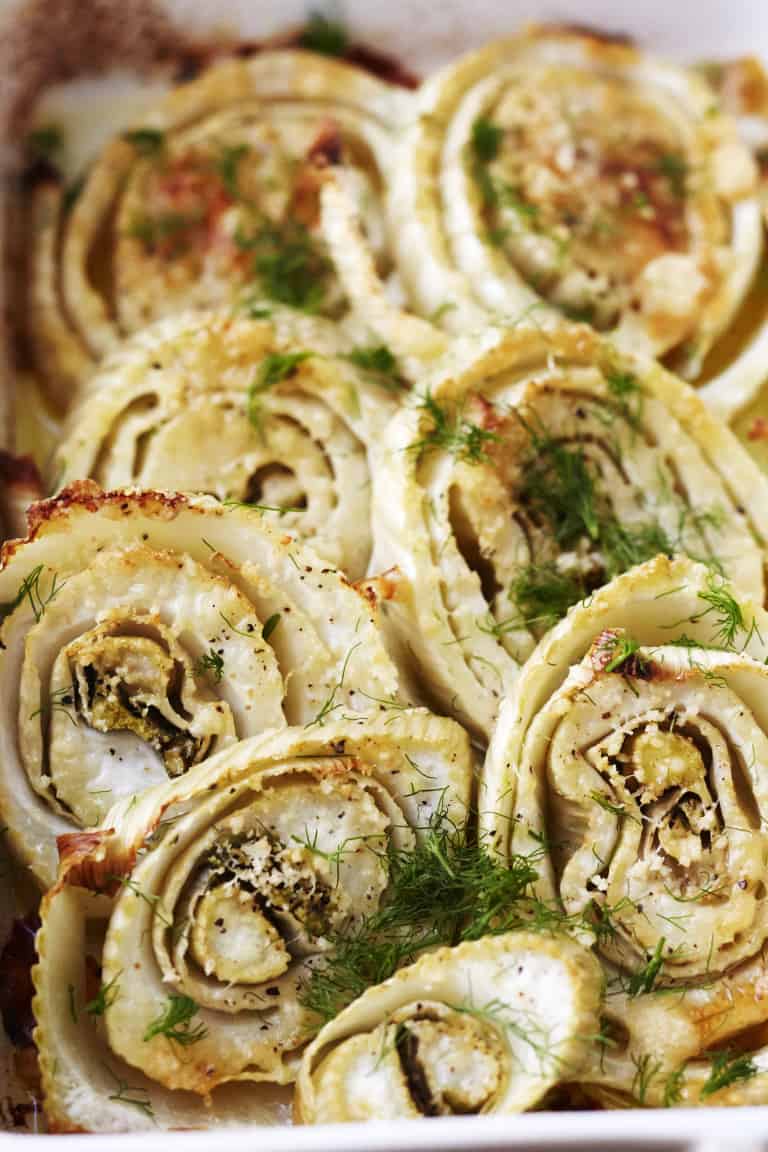 Fennel is one of those vegetables we feel is deeply underrated. The hearty veggie is loaded with flavor, and it's fabulous for roasting. In this simple dish, rings of fennel get topped with lemon zest, garlic, Parmesan and olive oil.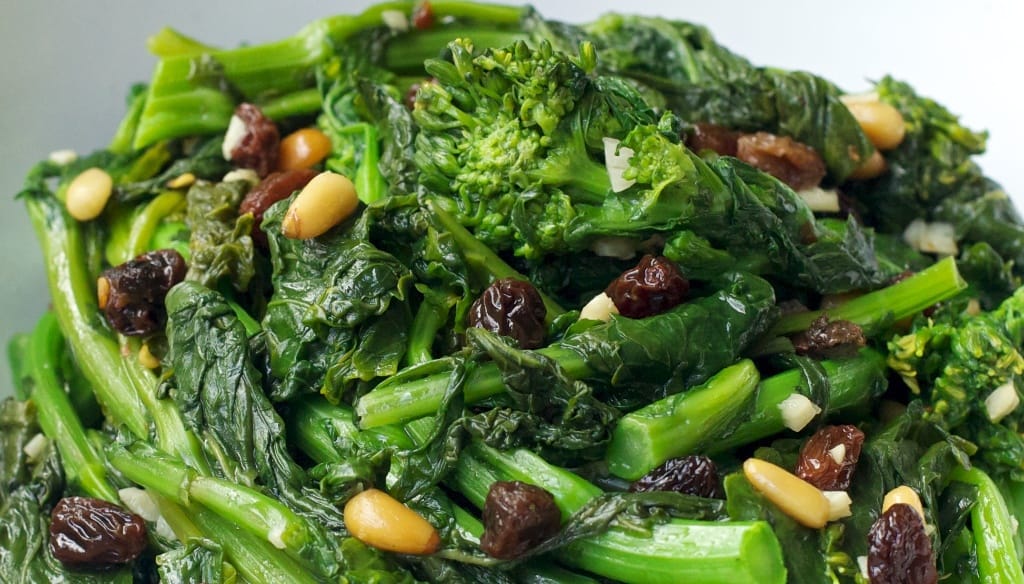 To those unfamiliar with this combination, it may seem odd to pair these three ingredients together. However, this is a very classic Italian dish - and one bite will have you totally getting why. Sweet raisins offset the pleasantly bitter broccoli rabe, and toasted pine nuts add a great flavor and crunch throughout. An excellent green side dish to brighten up your plate!
To many, the Thanksgiving spread is simply not complete without cranberry sauce! This easy, simple sauce has all the familiar flavors we all know and love - and you can make it in advance.
Desserts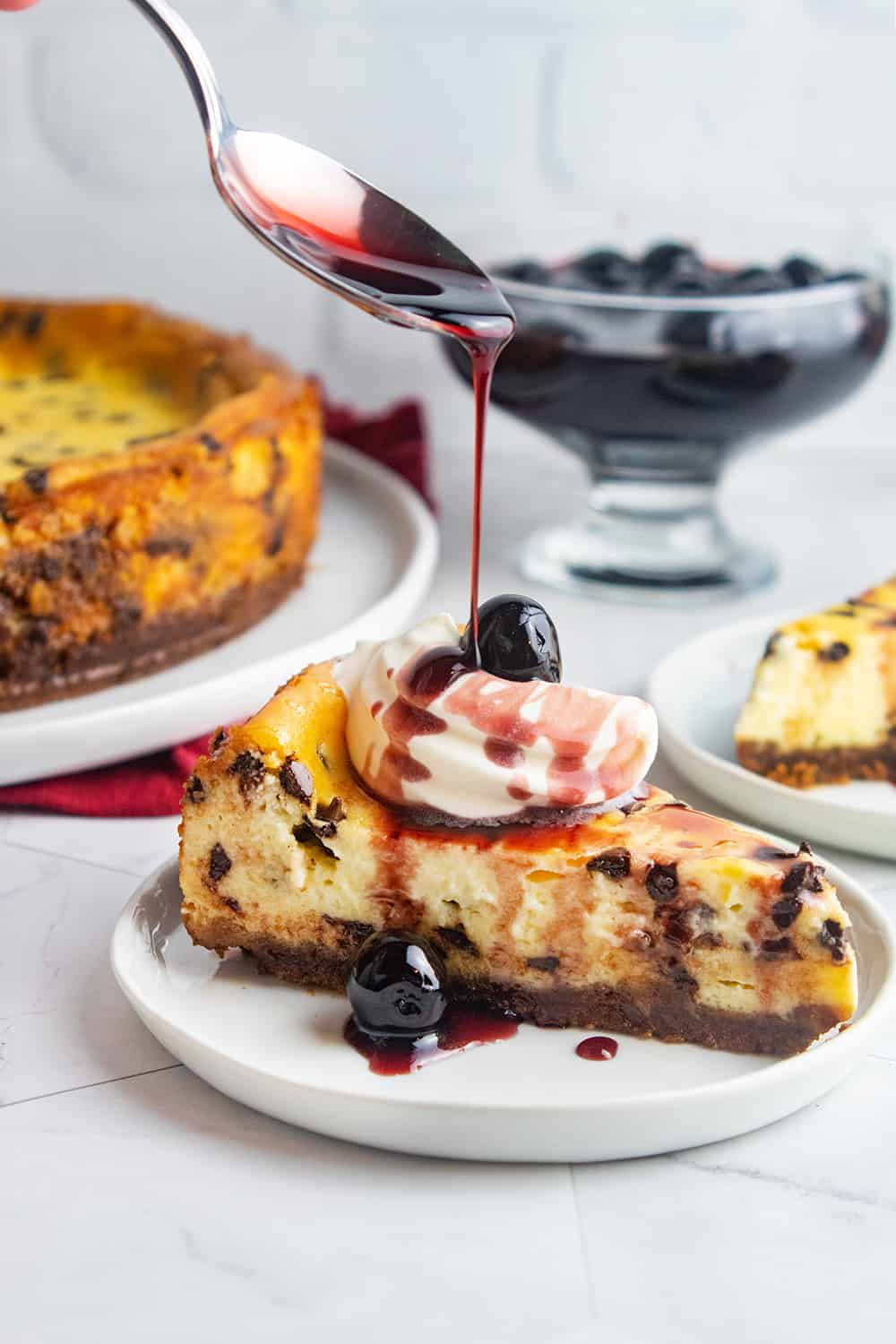 Thanksgiving is the time to pull out all the stops, and this quintessentially Italian dessert certainly does the job. This creamy chocolate-chip-studded cheesecake has all the flavors of an Italian cannoli! Italian Amarena cherries on the side are a perfect accoutrement to the decadent dessert.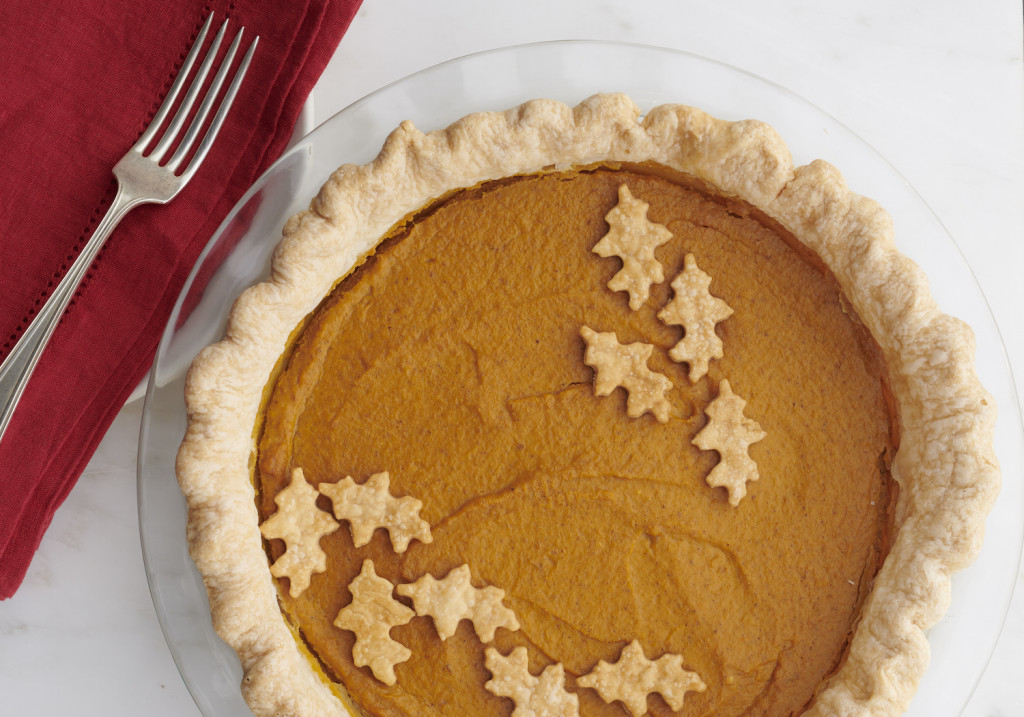 This pumpkin pie has all the traditional classic flavor you'd expect, but with an extra creamy flavor thanks in part to one of our favorite creamy Italian ingredients: Mascarpone!


Tap below for more of our 2020 Thanksgiving menus!