The Best Italian Recipe For Beginner Cooks: Bruschetta
You must be signed in to print this content
Giada thinks bruschetta is the best Italian recipe for beginner cooks - and here's why!
Oh, bruschetta. How we love you! (Just make sure you pronounce it correctly in front of Giada:
Bruh-skeh-tuh!
) We've professed our love for these tasty bites before - and it's one of Giada's go-to
make-ahead snacks for entertaining
. However, it's also fantastic for something else: it just might be the single best Italian recipe for beginner cooks to pull off. The reason being, it doesn't actually require much cooking at all, mostly assembling! Making it the ideal dish to build confidence in the kitchen, get comfortable with ingredients and even begin honing in on those ever important knife skills.
So, what is it exactly? It's a common misconception that bruschetta refers to the topping on a piece of bread or a crostini - but actually, the name "bruschetta" has to do the preparation of the bread itself. Traditionally in Italy, it refers to bread that's been grilled or toasted with olive oil and garlic - or sometimes, rubbed with the cut side of a halved tomato (
if you haven't tried it
, you definitely should). Here in the states though, we tend to think more of the toppings that come along with that perfectly prepped bread- making it a great opportunity to play with flavors! Just about anything pairs well with bread, and you can experiment with different spreads, toppings, herbs, drizzles of sauces - let your culinary imagination can go wild.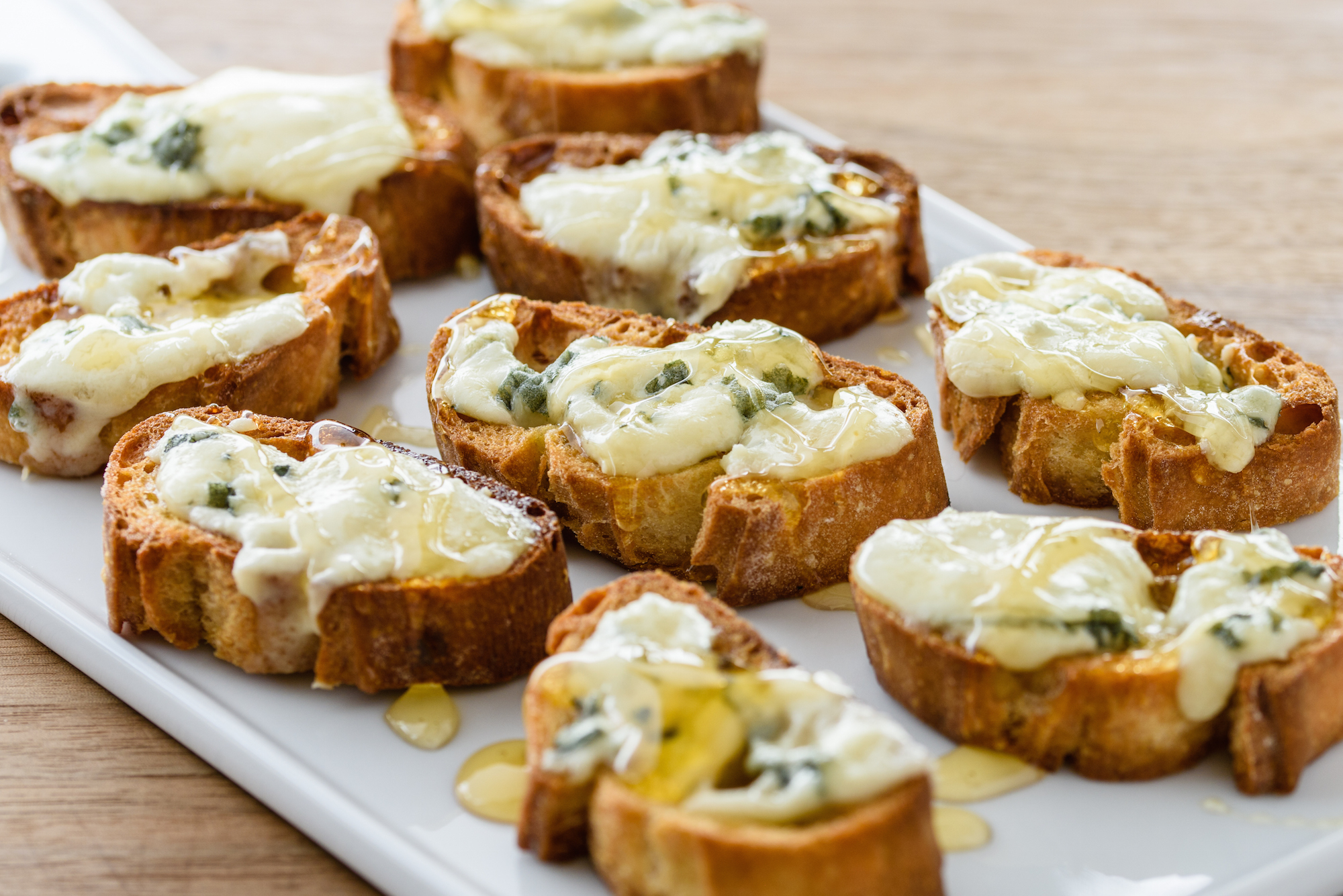 You'll likely spend quite a bit of time chopping and prepping your toppings, which is a great exercise to help you slow down and focus on the shapes, sizes and consistency of your knife cuts! It's important in recipes like
strawberry and mozzarella bruschetta
or
peach bruschetta
that all the ingredients are chopped nicely in a way to fit on top of the bread - and so every bite has even flavors throughout. While it's an easy dish to prepare, and components can often be made ahead of time-- after all, putting care and thought into each aspect of a dish is what makes the difference between good and great.
Get started with some inspo from Giada's recipes below, and most importantly, have fun with it!