The Beginner's Guide to Winter Squash
You must be signed in to print this content
What's a kabocha squash? How do you peel a butternut? We hear you- and we've got answers.
Fall is in the air, and there's a lot to be excited for: pumpkin spice, spooky movies, cheesy baked pastas, and the return of winter squash. We love winter squash in all of its forms, from appetizers to salads to desserts and even
DIY beauty products
! We get it, though - there's something a bit intimidating about those big piles of squash at the store, and it can be a little hard to know just how to tackle each one. Luckily, we've got a simple guide to winter squash (and recipes to match each one!) below - you'll be total #squashgoals in no time.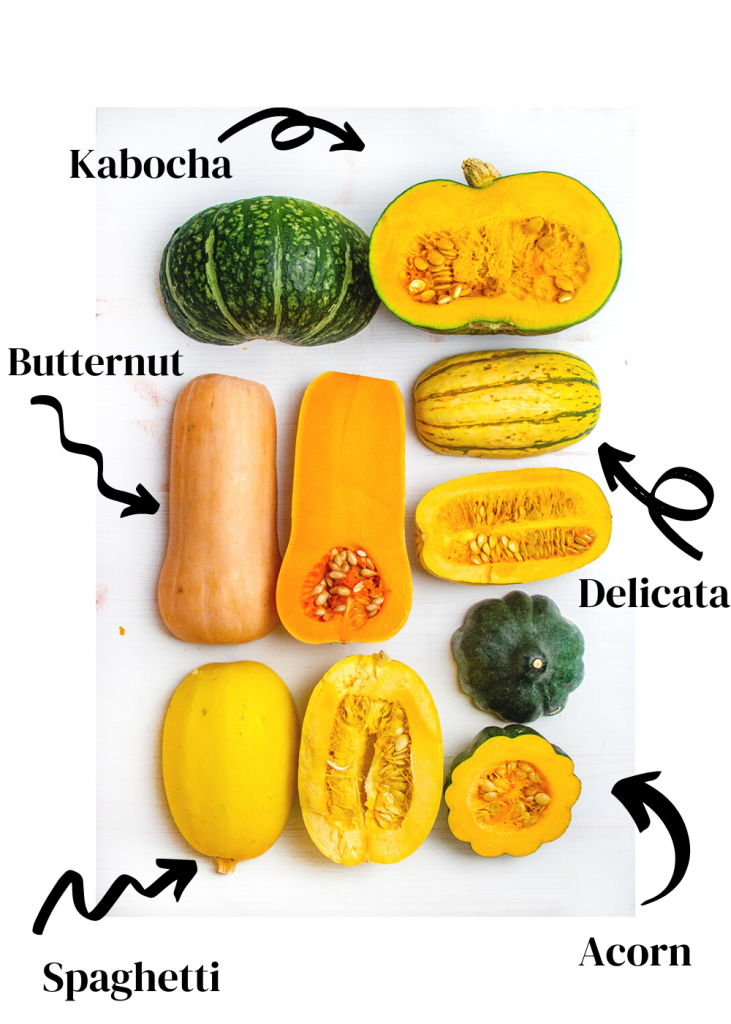 Butternut
What does it taste like? 
Sweet, butterscotchy, and reminiscent of  sweet potatoes. It has a stunning bright orange color.
How do you prep it?
Use a sharp vegetable peeler to get rid of the skin. Slice just about a quarter of an inch off of the top and bottom of the squash - this way, the squash can be stable and flat on your work surface. Stand the squash upright on your surface and cut it straight down the middle with a sharp knife. Scoop out the seeds and pulp from the squash. At this point, you can cut into slices, cubes, or leave as is!
How do you cook it? 
Butternut squash might be the most versatile variety of winter squash out there. Roast it for salads, soups, turn it into pasta sauce, put it on a pizza - the list goes on. The mild and sweet flavor lends itself to tons of dishes.
Recipes: 
Giada's
Butternut Squash Lasagna
,
Pasta With Butternut Squash and Goat Cheese
,
Savory Butternut Squash Crostata
,
Butternut Squash Soup
,
Butternut Squash Tartines
,
Rigatoni with Squash and Sausage
,
Soup with Fontina Cheese Crostini
- just to name a few!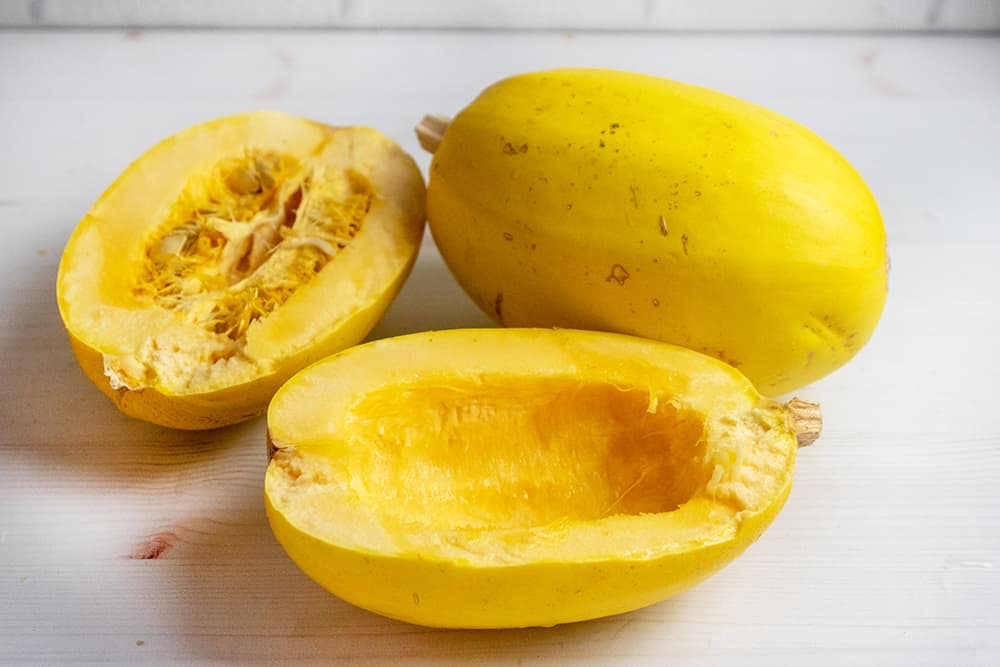 Spaghetti
What does it taste like?
Spaghetti squash has a super mild, nutty and slightly sweet flavor. The name for this squash is perfectly appropriate, because once cooked, the squash breaks up into a "stringy" type of texture that resembles - and can even taste like - spaghetti!
How do you prep it?
Because spaghetti squash is usually eaten in halves, you don't have to worry about peeling off the skin. Simply cut it in half lengthwise and scoop out all pulp and seeds from the center. Don't try to cut through the stem, as it's too thick for kitchen knives - either cut to one side of it, or chop off the top of the squash to remove the stem entirely.
How do you cook it? 
Cut in half lengthwise, scoop out the pulp, drizzle with olive oil, and bake at 400 degrees until golden brown and tender - about 30-40 minutes.
Recipes: 
After roasting, top spaghetti squash with Giada's
Parmesan Pomodoro
,
Simple Bolognese
,
Mushroom Ragu
, or even
Slow Cooker Short Rib Ragu
for a decadent spin. Simply topping with some salt, pepper and Parmesan is delicious, too!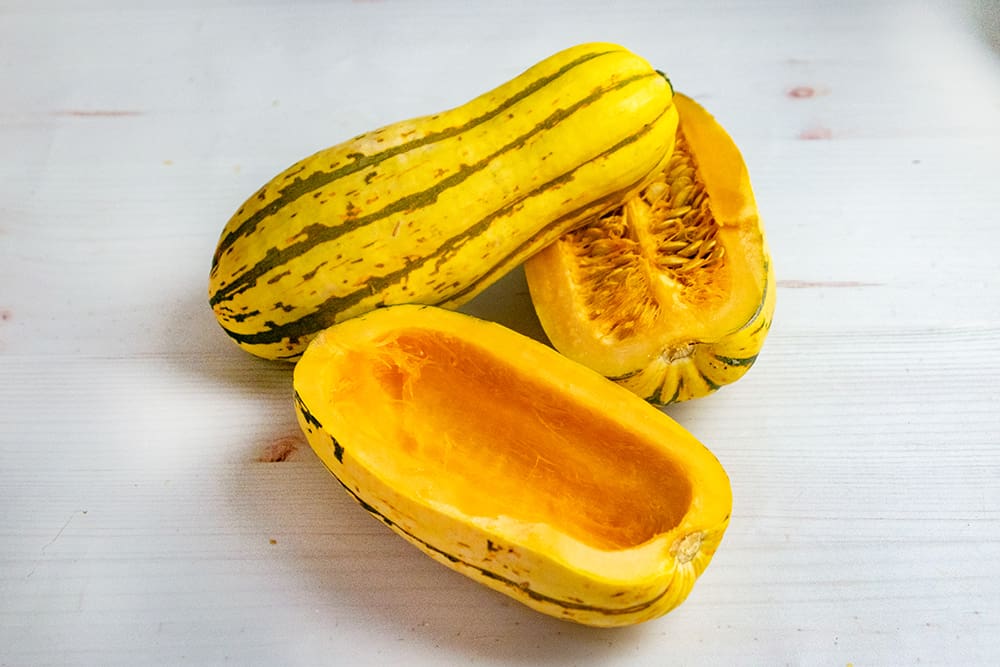 Delicata
What does it taste like? 
Mild, sweet, nutty - sense a theme here? Delicata squash has a "fresh" vegetable taste to it as well that some find similar to corn or sweet potatoes. What makes Delicata squash special is that unlike most other varieties, it has a thin enough skin that remains tender enough to eat it after cooking. The shape of this squash also makes it a great vessel for stuffing.
How do you prep it? 
Because the skin of the delicata squash is so tender, there's no need to peel. It's generally a smaller squash than a butternut, spaghetti or kabocha squash, so it's easier to slice as well. Simply cut in half lengthwise and scoop out the pulp and seeds from the middle.
How do you cook it? 
Either roast them in rings, half-moons, or in halves that you can stuff with rice, ragu or vegetables.
Recipes: 
Giada's
Wild Rice Stuffing in Squash Boats
(they're vegan!)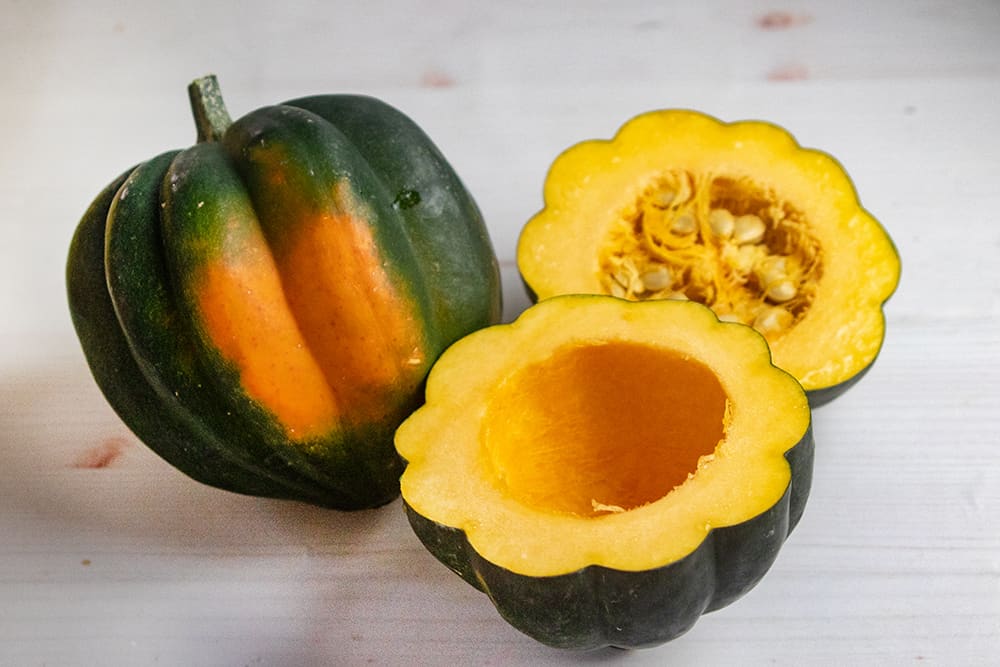 Acorn
What does it taste like? 
Slightly more mild than butternut squash, but still sweet and buttery. When roasted enough, like the Delicata, Acorn squash skin can get tender enough to eat with no problems. They make an adorable vessel for stuffing as well!
How do you prep it? 
For most purposes, such as stuffing or roasting, you do not need to peel the skin of the acorn squash. Cut in half and scoop out the pulp and seeds. If stuffing the acorn squash, it is helpful to do a 1/4 inch slice on the top and bottom of the squash so that it can sit upright without wobbling.
How do you cook it? 
Cut them into halves or slices and roast!
Recipes: 
Giada's
Roasted Squash with Cherries and Pistachios
,
Acorn Squash Agrodolce
,
Acorn Squash Pizza
or
Citrus-Chili Acorn Squash
!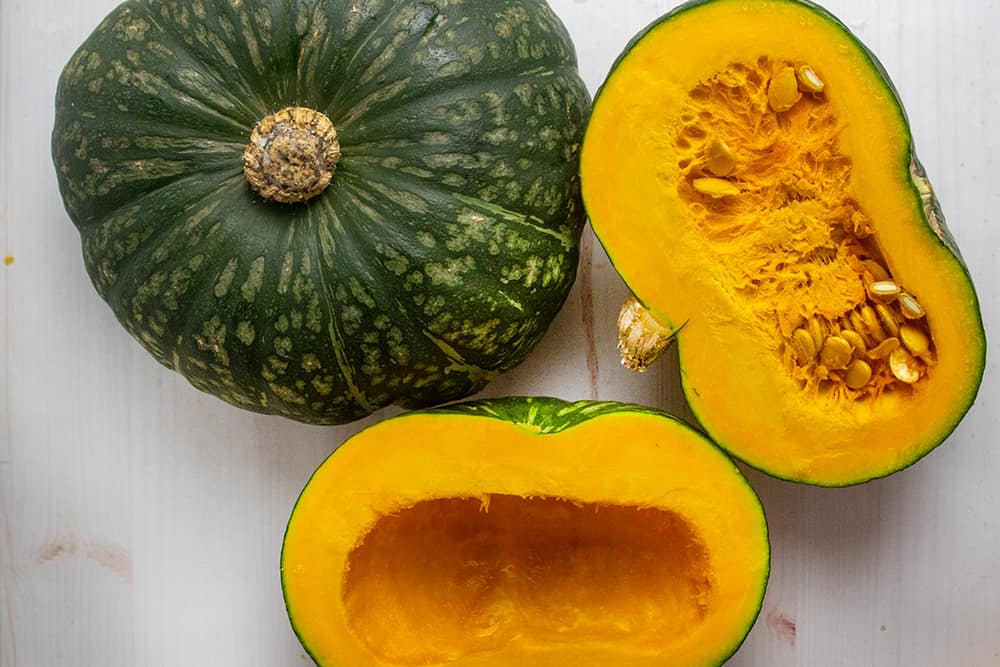 Kabocha
What does it taste like?
Kabocha squash has an incredibly sweet and delicious texture that's similar to chestnuts. It's a great, hearty choice for stews and braises. Also known as the Japanese Pumpkin!
How do you prep it? 
Due to how large the kabocha squash is, cutting it can be intimidating. We recommend to place the squash on a kitchen towel on your work surface so that it remains stable and doesn't wobble around. Using a large sharp knife, cut the squash in half from top to bottom. Either avoid the stem or scoop it out with a spoon first, as it is too hard to cut through. Scoop the pulp and seeds out from the middle. At this point, depending on the recipe, you can either leave the skin or peel it. Cut into cubes or large slices.
How do you cook it? 
Because it has such a hearty texture, it holds up well for longer cooking times - it can simmer in stews and soups without turning to mush. In Japanese cuisine, they're often tempura-fried - a delicious way to try it!
Recipes
: Try Giada's
Slow Cooker Beef and Kabocha Squash Stew
, or
Spiced Kabocha Squash Risotto