Soups And Stews To Set-And-Forget On Halloween Night
You must be signed in to print this content
These easy Halloween dinners will simmer away without much effort or attention - so you can spend more time enjoying the holiday.
On a night full of activity like Halloween, we want easy dinners that don't require tons of our attention (or require much effort at all!). Whether you're going trick-or-treating, passing out candy, partying it up or staying in for a cozy night of movie-watching, these are the Halloween dinners you can set and forget on the stove, slow cooker or oven - and when you're ready to eat, your dinner will be awaiting you!
(Bonus? These nutritious dinners will help balance out the inevitable candy and cocktails that come with the holiday!)
---
Easy Halloween Dinners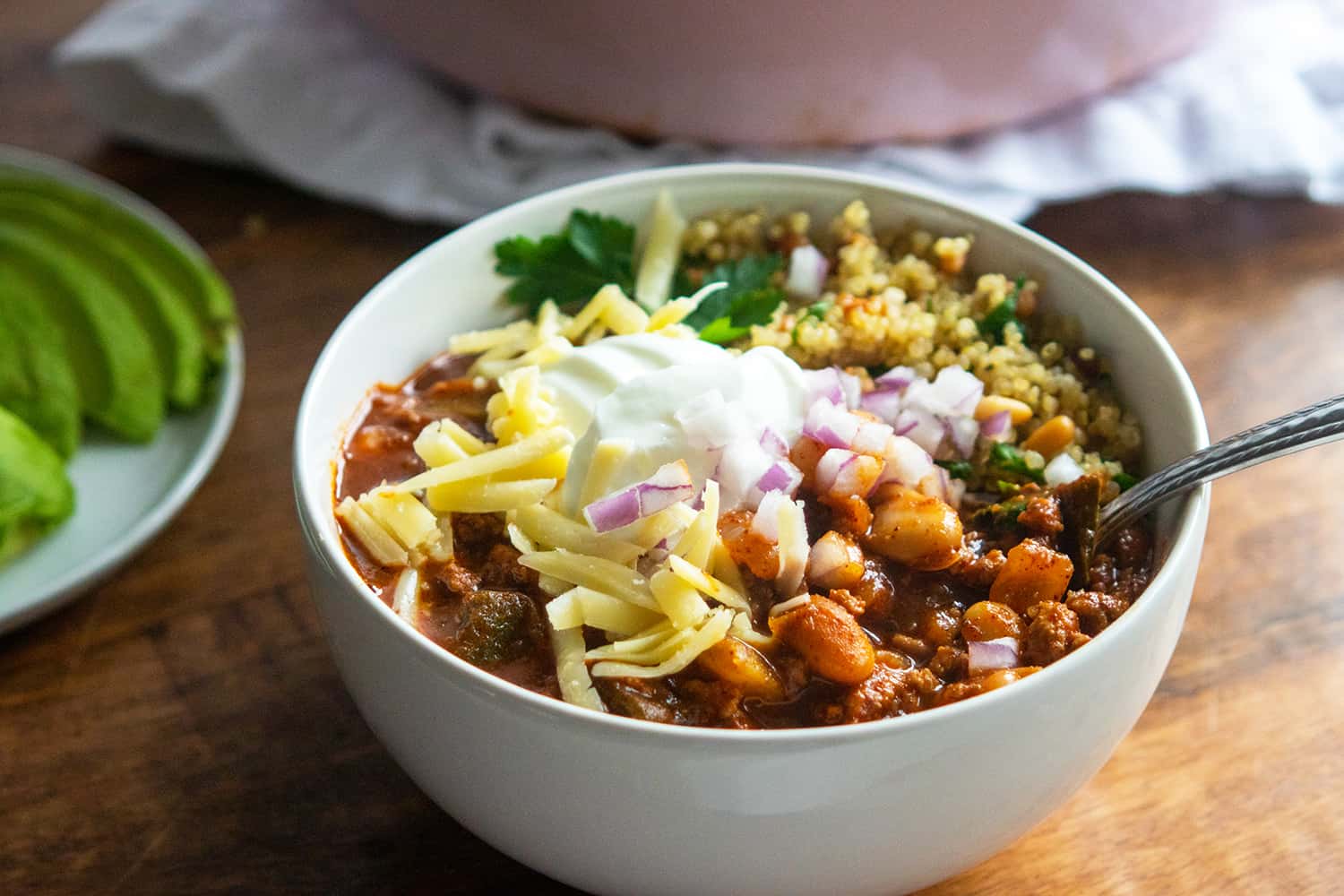 Tons of warming, hearty flavors go into this delicious chili. The best part? You can make it a day in advance and let all those flavors marinate, and heat it up to serve when you're ready on Halloween. Just don't forget all the toppings - they're half the fun!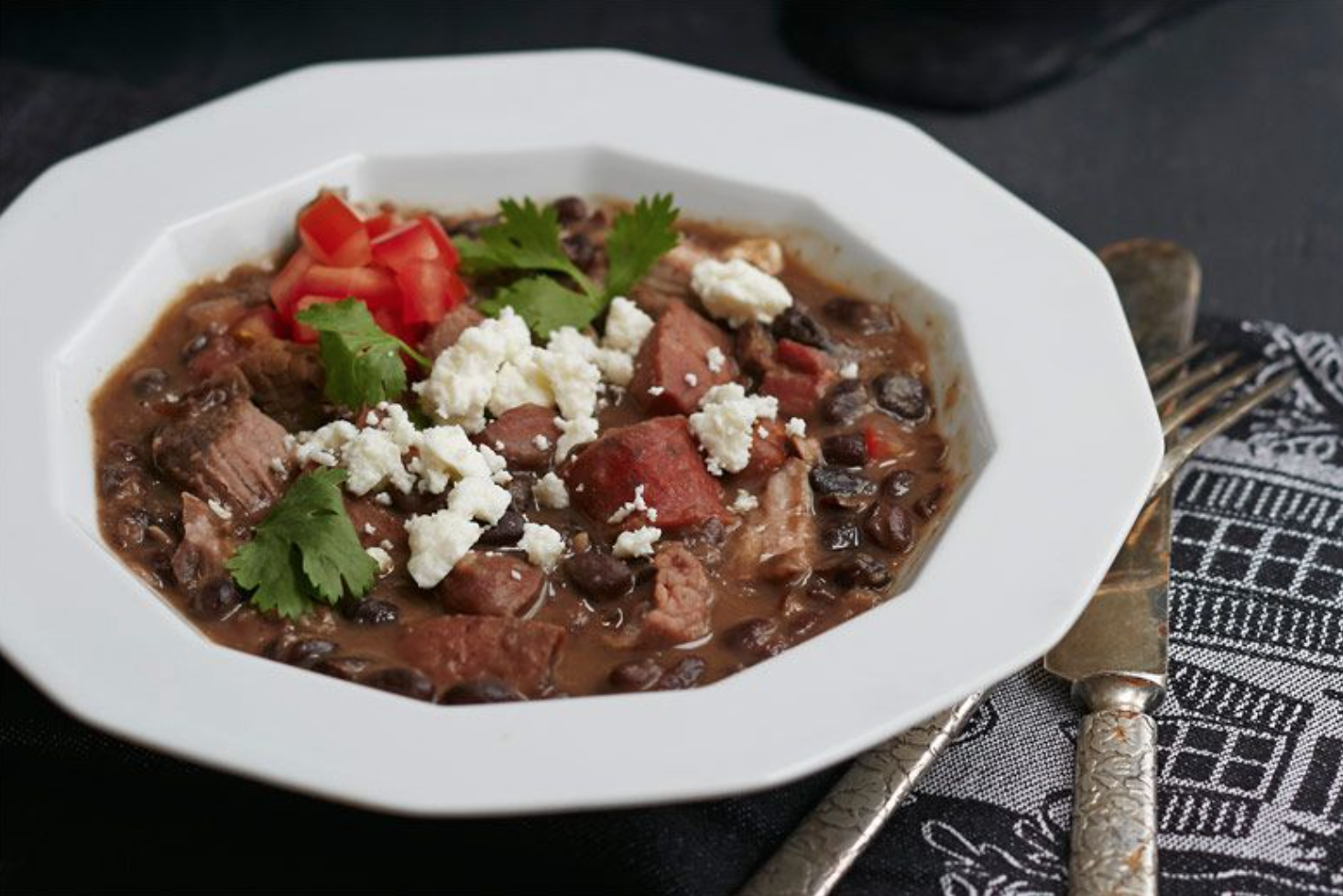 Black beans lend this savory, hearty stew a spooky appearance and the mild heat of smoked andouille sausage will warm chilly trick-or-treaters and their parents. This hangs out for 8 hours in the slow cooker, so whip it up in the morning to have a hot dinner awaiting at night!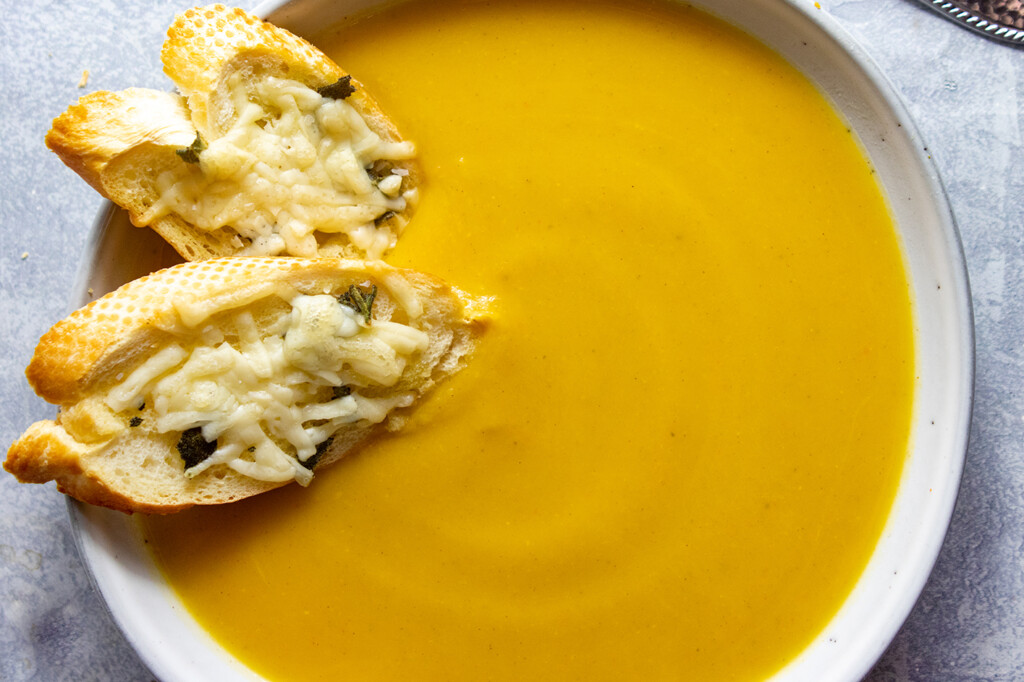 It doesn't get more festive for fall than with this silky, creamy butternut squash soup. Make it a day or two ahead of time and heat it up on the stovetop with cheesy crostini for a deliciously simple fall dinner.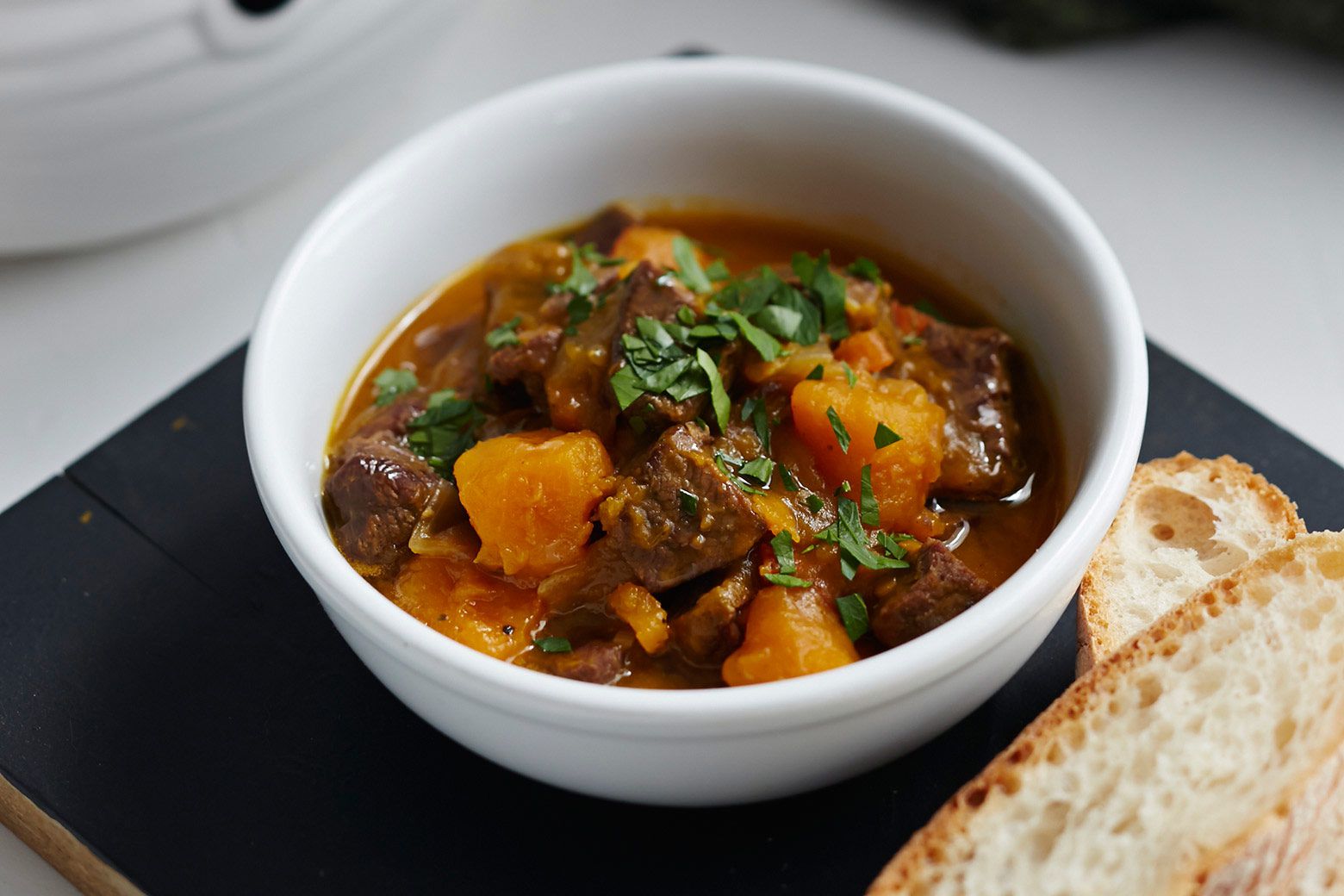 Sweet kabocha squash adds some great fall flavor to this slow cooker stew - and the beef slowly simmers away to tender perfection. Perfect with some crusty bread on the side to soak up the rich sauce!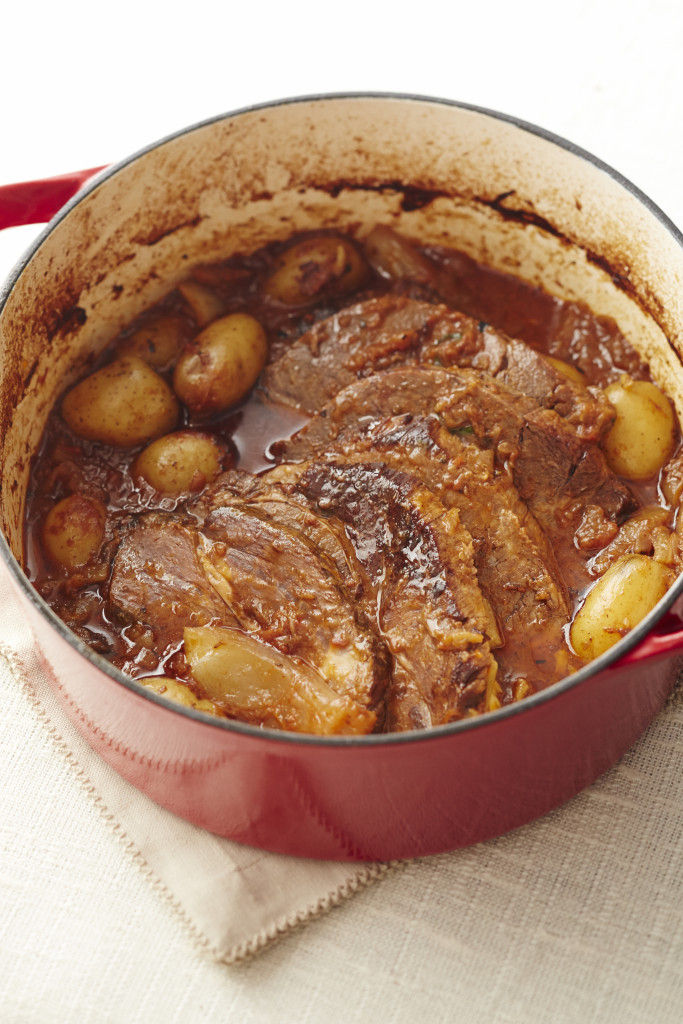 Is there anything quite as comforting as a classic pot roast? Giada's version already has potatoes that cook alongside the pot roast that soak up all that flavor - so essentially, this is a one-pot dinner!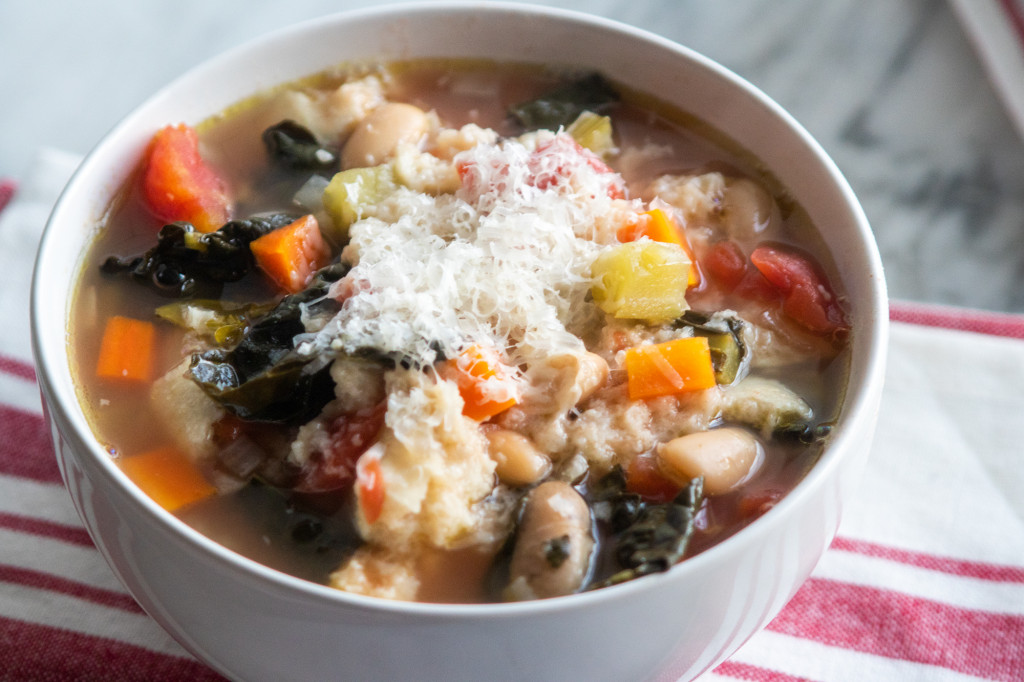 Ribollita, the rustic Italian soup staple, has been adapted to the slow cooker! The ciabatta at the end adds such an amazingly velvety texture to the soup.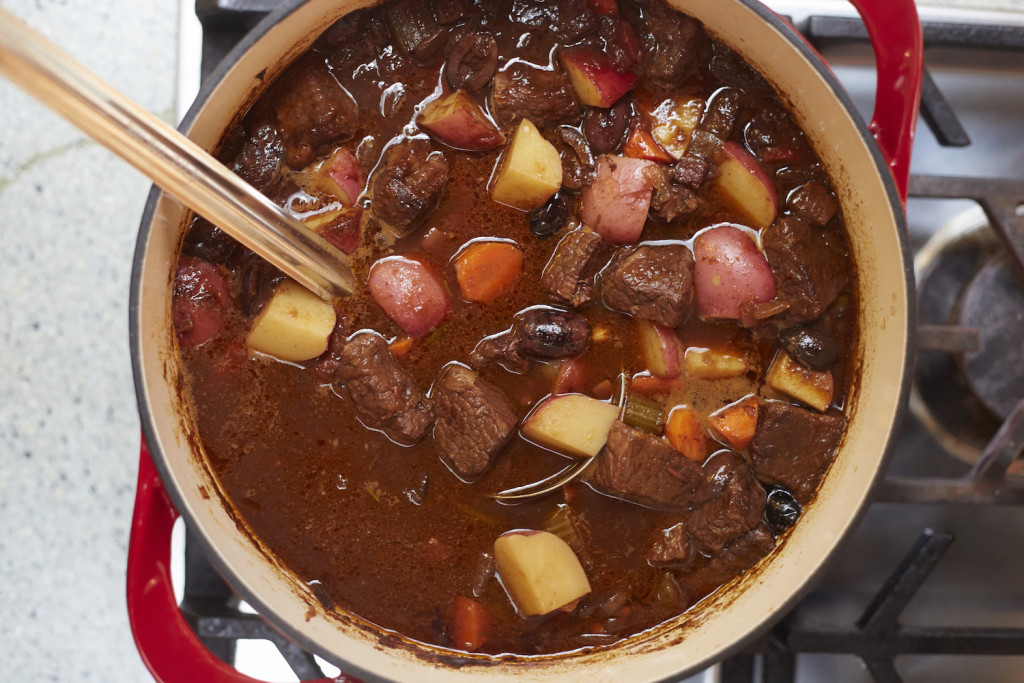 This homey one-pot meal is reminiscent of the stews you find in Tuscany and Umbria, which are loaded with vegetables, potatoes, and herbs. It's a great choice for serving a crowd; the succulent stew can simmer for a long time and the sauce just becomes richer and more intense.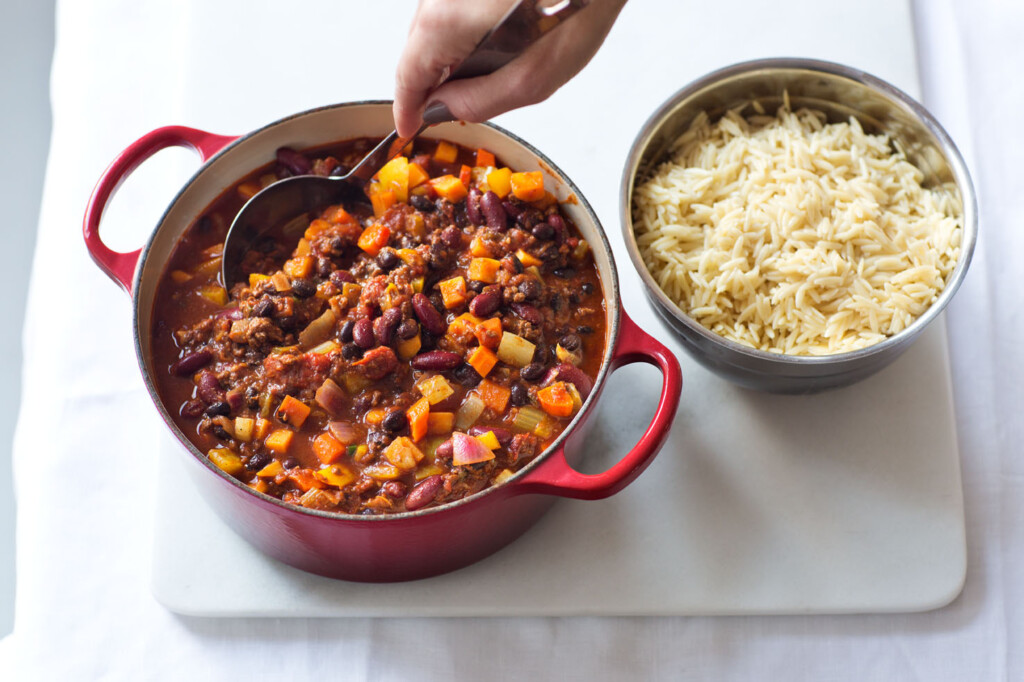 Like Giada's California Turkey chili, this is a fantastic dish to make a day or two in advance and heat up when you're ready to eat - it gets tastier and tastier as it hangs out in the fridge.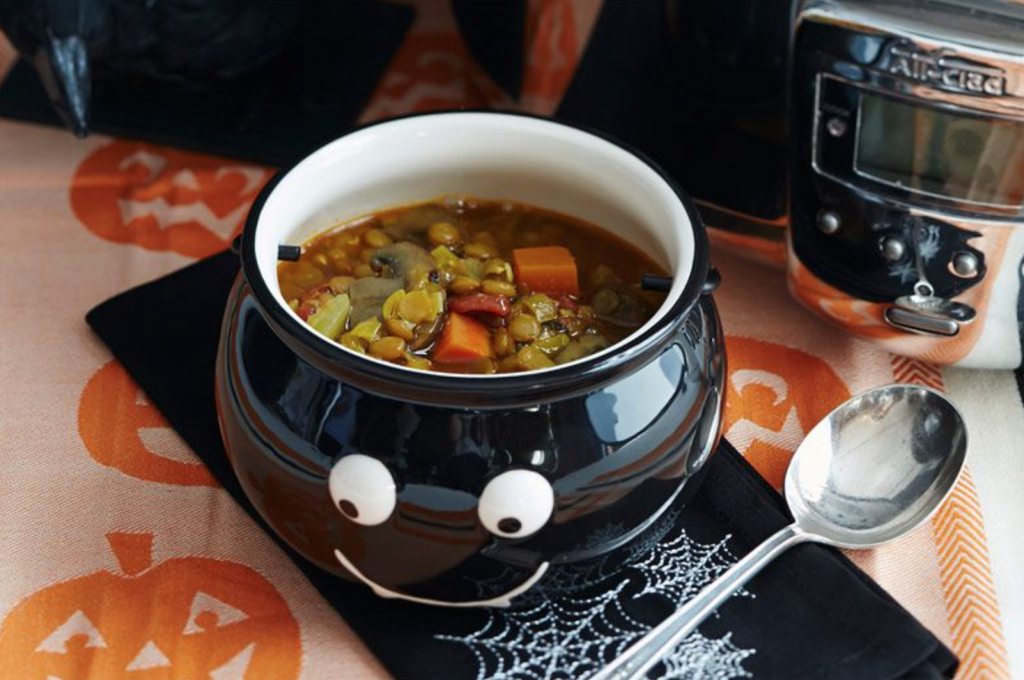 This vegan dinner option is full of nutrition and hearty, filling ingredients - and it's another slow cooker recipe, which is most perfect for a busy holiday night.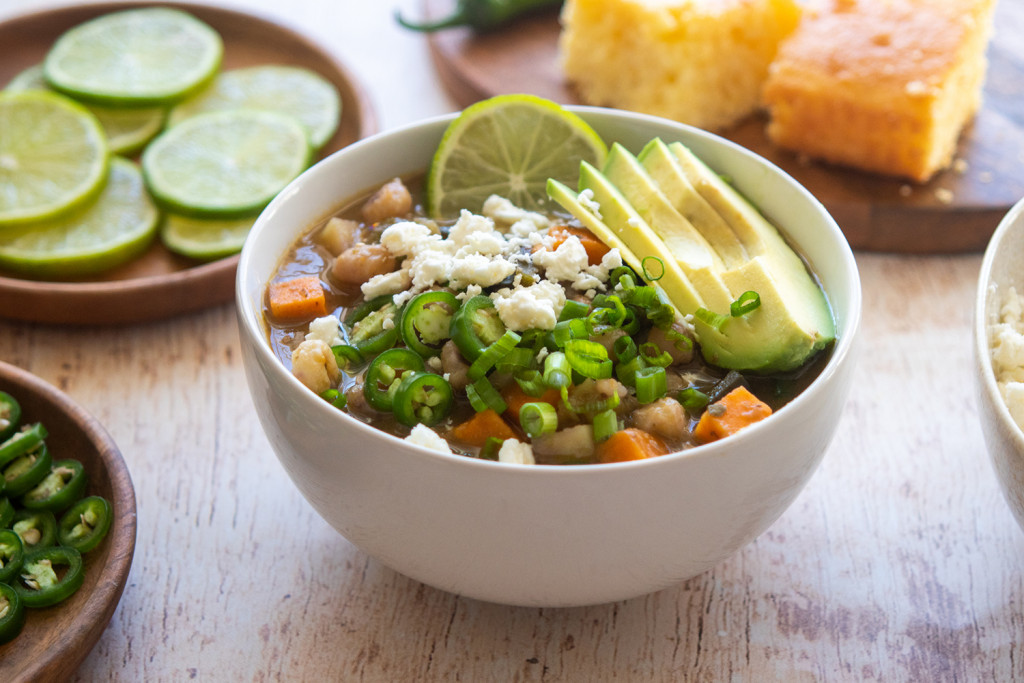 This hearty slow cooker stew is full of great flavor and satisfying textures. This dish is a perfect combination of comforting and nutritious thanks to all of the veggies that cook to tender perfection in the slow cooker!