Parent's Corner: Brain-Healthier Halloween Treats
You must be signed in to print this content
Tis the season... for a trunk full of treats!
With Halloween just around the corner, it's the perfect time to begin 'concocting' themed treats for gatherings, school parties, and of course, trick-or-treat festivities. While tradition centers sugary, processed candies as the main dessert, these treats may be more of a trick: as a Nutritional Psychiatrist, I have seen frequently in my practice the effects of a diet high in processed sweets, and low in fruits, vegetables, and healthy fats, on the brain and psychological health. Processed foods, especially ones high in refined carbohydrates and sugar, have shown in research to be pro-inflammatory - and among the innumerable effects of inflammation on the body, among the most profound are its association with symptoms of depression and anxiety. A diet high in ultra-processed foods is linked with academic and behavioral problems in children, and high sugar intake can contribute to sugar addiction, as well imbalances of neurotransmitters in the brain, which are the chemical messengers responsible for a stable mood and healthy cognition.
On the other hand, encouraging healthy food habits, such as eating a rainbow of fruits and vegetables each day, is linked with enhanced health overall (even into adulthood) and benefits to children's mental and developmental health. Kids' brains are incredibly receptive to their environment, and so nutrition is vitally important as their brains rapidly develop through adolescence.
I believe that balance is key for sustainable, brain-healthy eating, and this also extends into a colorful and delicious array of treats for the upcoming holiday season.
This Halloween, I encourage families to try brain-healthier treats that are just as festive and fun. Below is one of my favorites - and stay tuned next week for another brain-healthier Halloween recipe I love.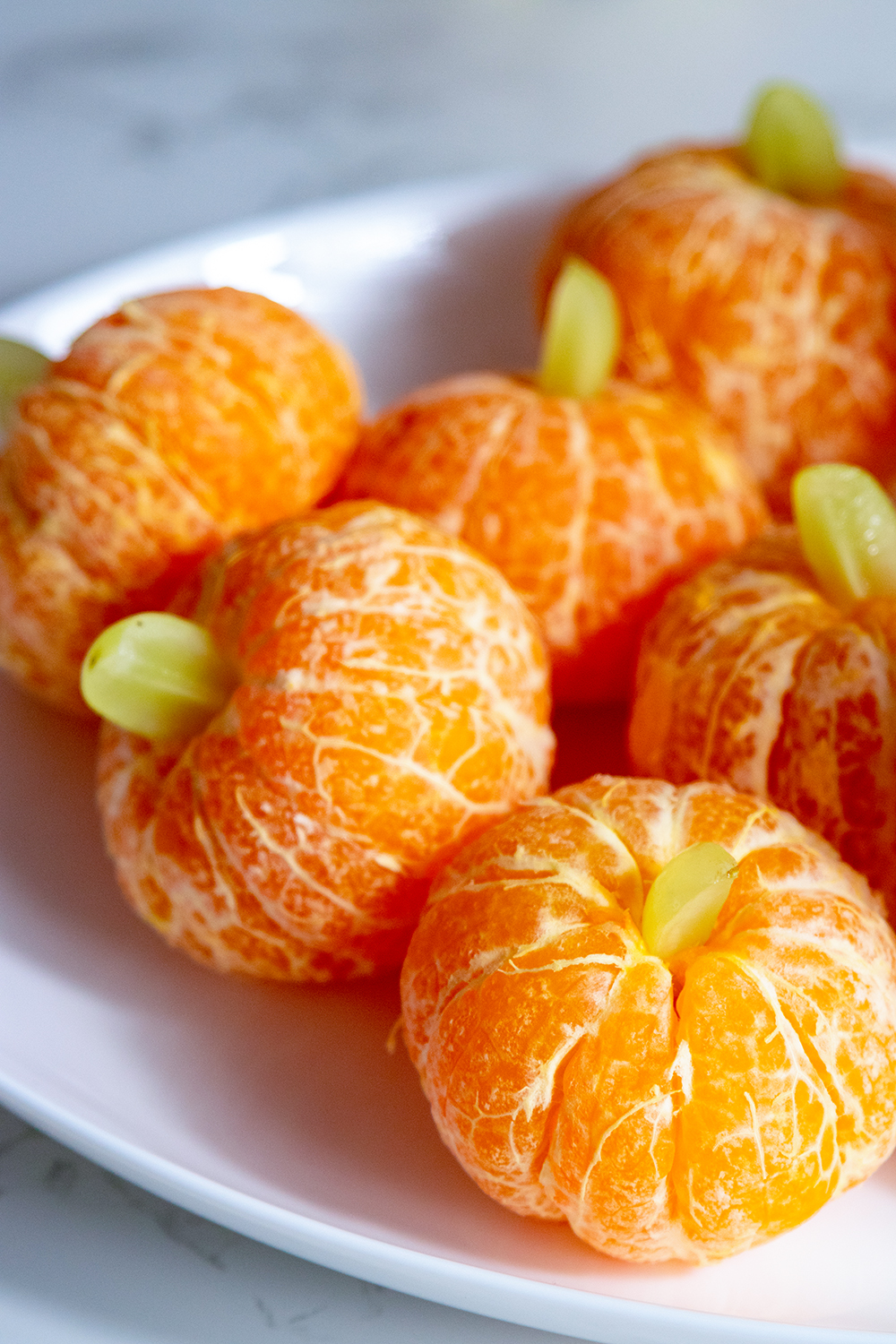 Franken-Fruit
Get the kids involved! Assemble fruits and vegetables into adorable Halloween treats, such as peeled oranges with a green grape on top to look like a pumpkin, or a half-banana with two dark chocolate chip "eyes" to make a ghost! Fruit is so hydrating and filled with fiber, which nourishes the gut and in turn, the nervous system and brain.