Our Favorite Father's Day Recipes This Year
You must be signed in to print this content
Father's day is just around the corner, and for many dads we know, the key to their heart is with delicious food - and we've got you covered there!
A great dad deserves a great meal on father's day, and these menu options will knock his socks off. Whether you plan to fire up the
grill
or opt for a cozy indoor celebration, you can't go wrong with the father's day recipes below!

Main Courses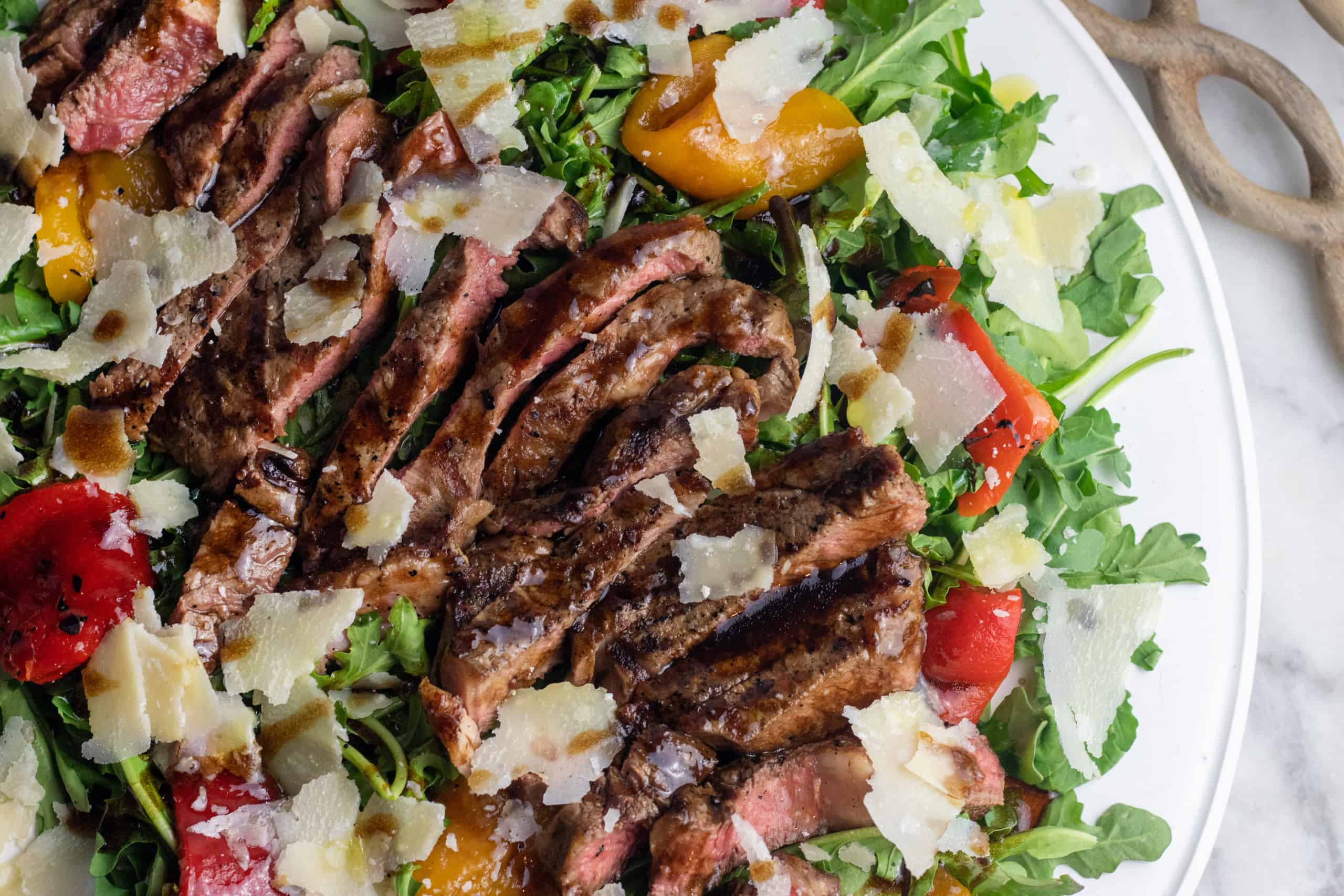 Okay, "salad" might not be what first comes to mind when you're thinking of how to sweep dad off his feet with food - but hear us out! The star of this salad is perfectly seared ribeye steak, and the bright flavors of the salad balance the succulent meat perfectly. Top it off with tons of shaved Parm and a bright balsamic vinaigrette for a seriously delicious salad that's totally Father's-Day-Worthy!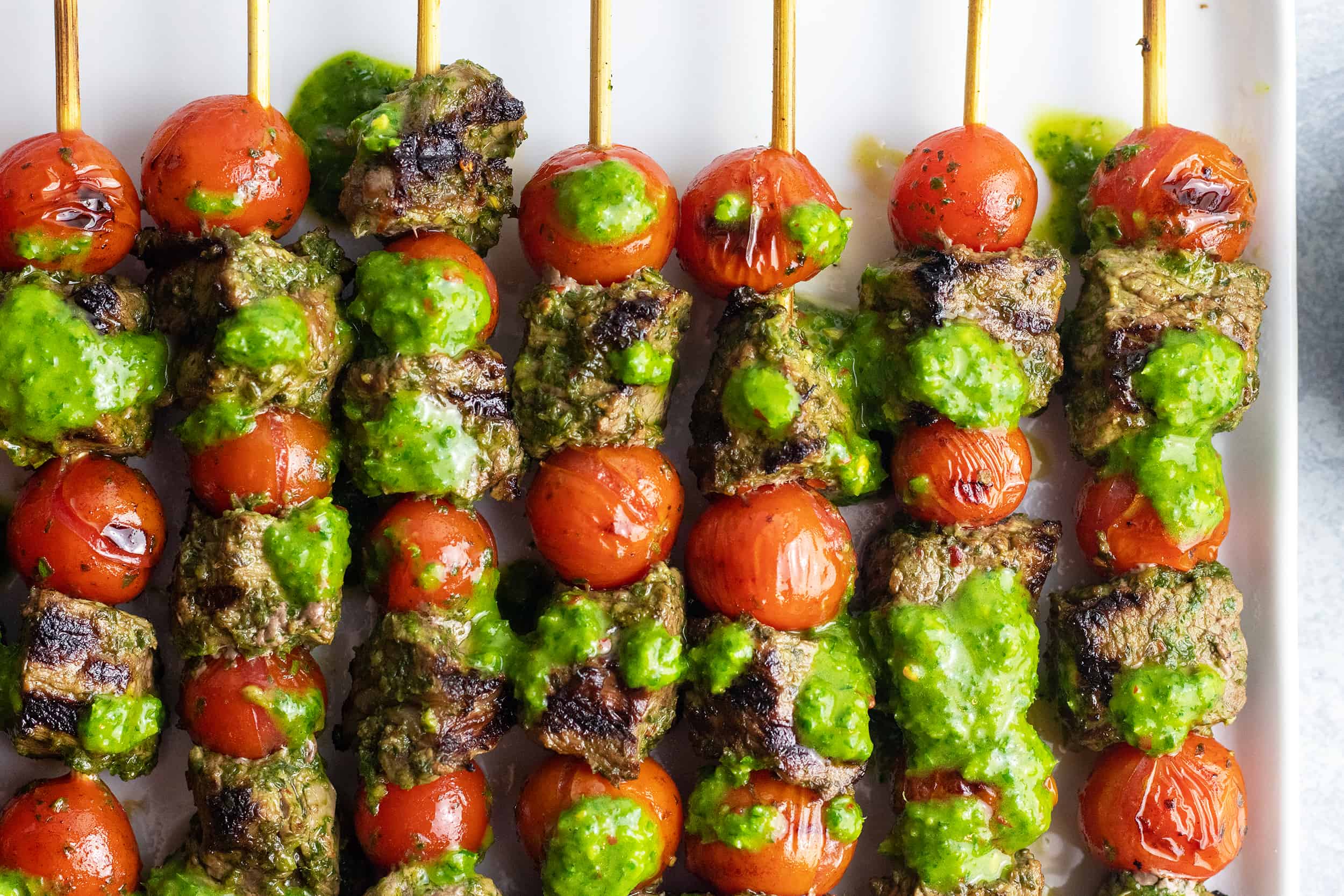 Fire up the grill for these delicious skewers! Beef filet is a treat in itself, but the parsley sauce is the real star here. It's so bright and refreshing, and almost has a salsa verde quality to it. The beef marinates in the sauce as well, giving it a ton of flavor.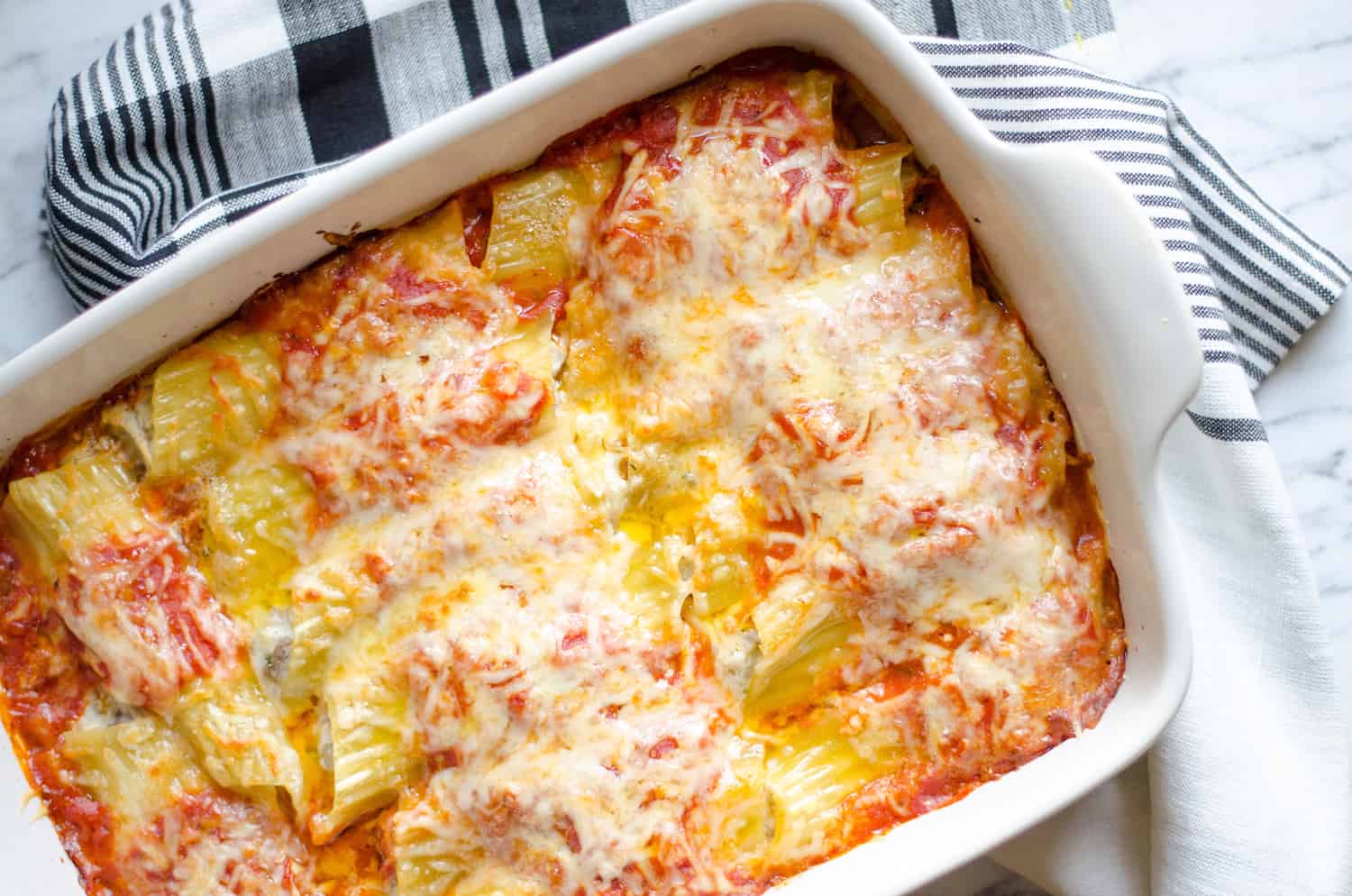 If the way to your dad's heart is through his stomach, this ultra cheesy and comforting baked pasta might just be the ticket. You can prep and fill the manicotti up to a day ahead and just cover it up in the fridge before baking it to make things extra easy!

Side Dishes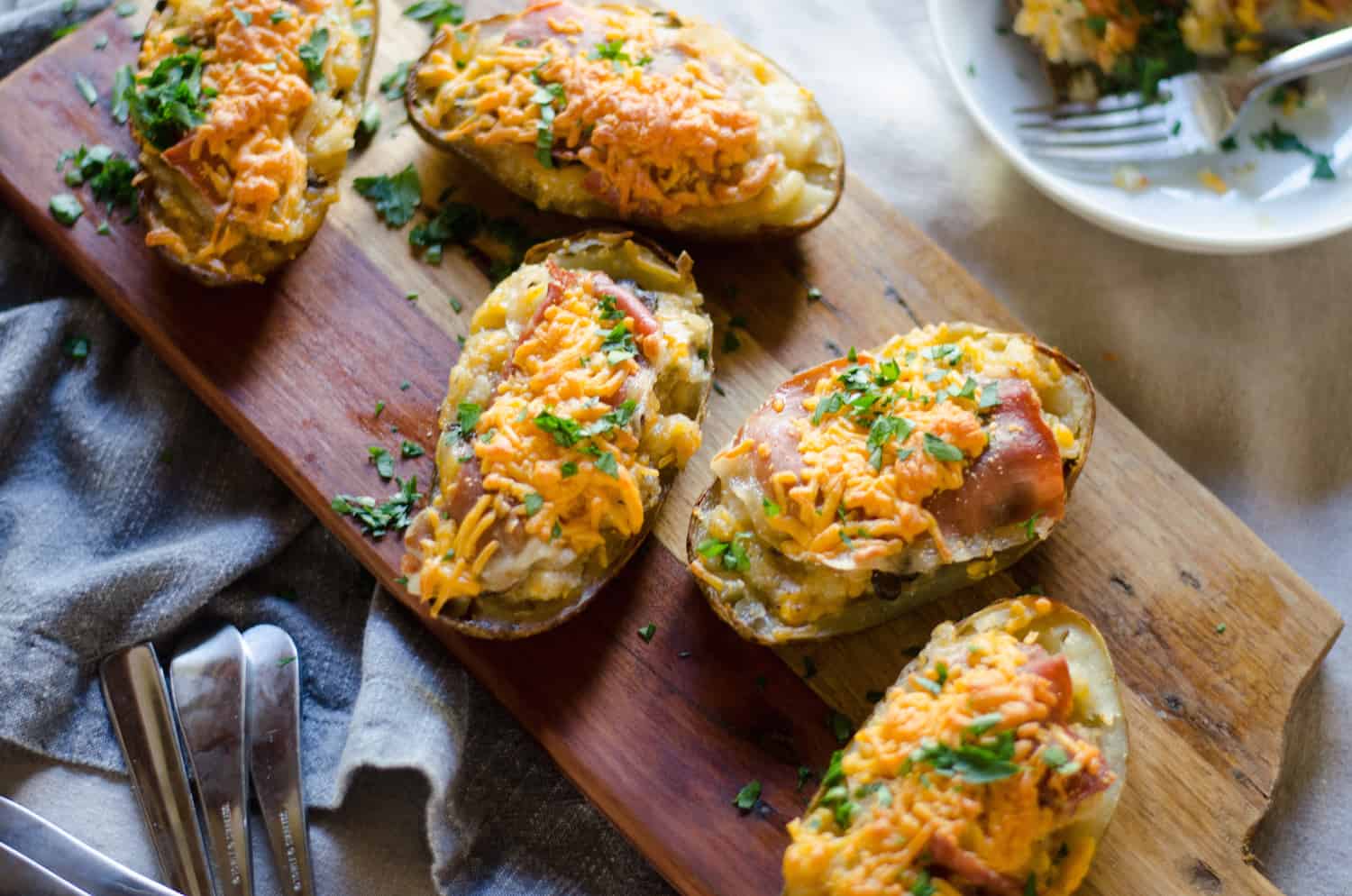 Potatoes. Mushrooms. Prosciutto. Copious amounts of cheese. What more could you want in a side dish for father's day?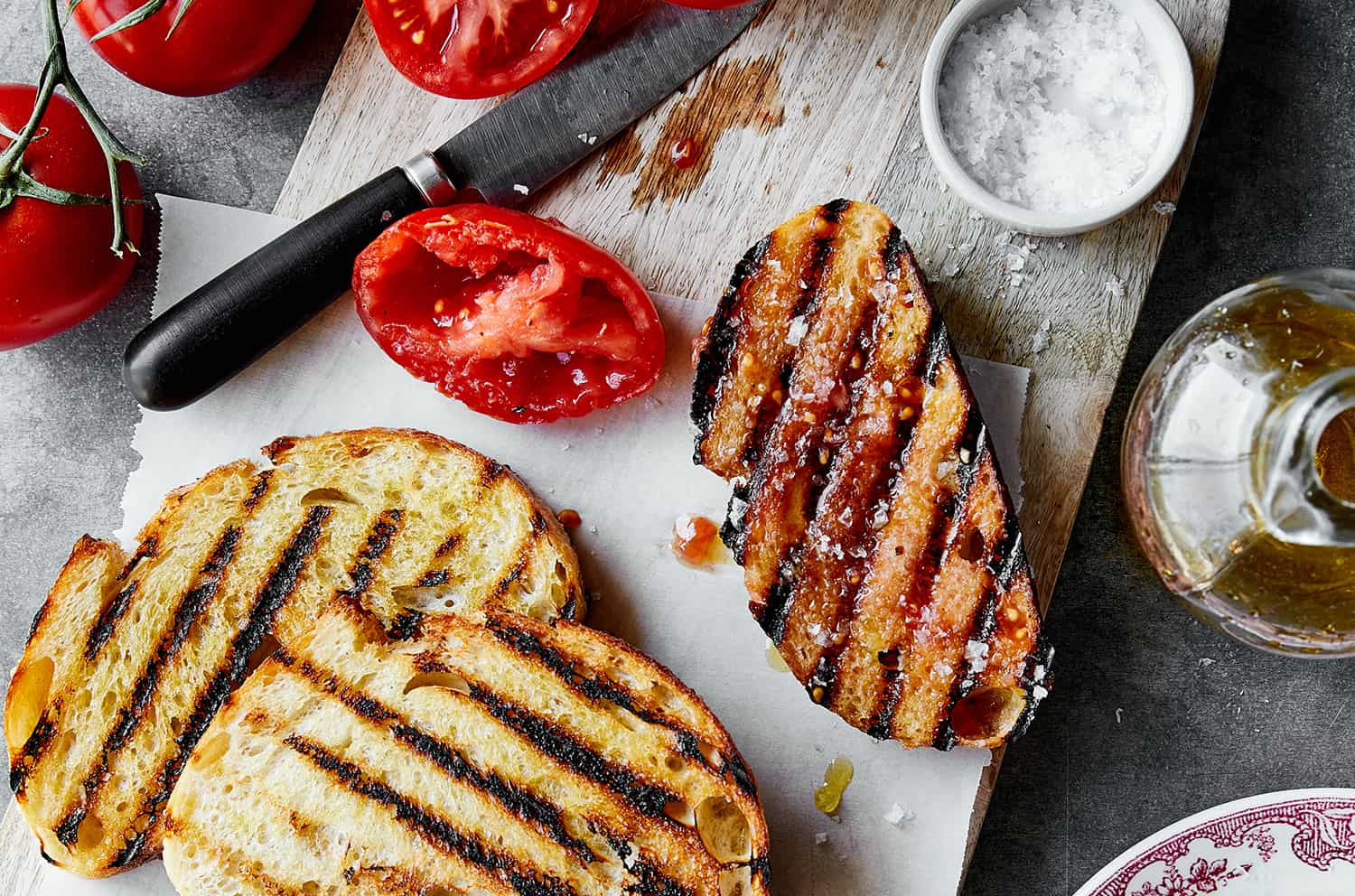 Our team has unanimously decided this is the best way to eat bread: brushed with a generous amount of olive oil and grilled. Take it to the next level by rubbing it down with a super ripe tomato and sprinkling with salt. We know "tomato-y bread" might not be what you're searching for in regards to father's day recipes, but trust us on this one - it'll blow everyone away.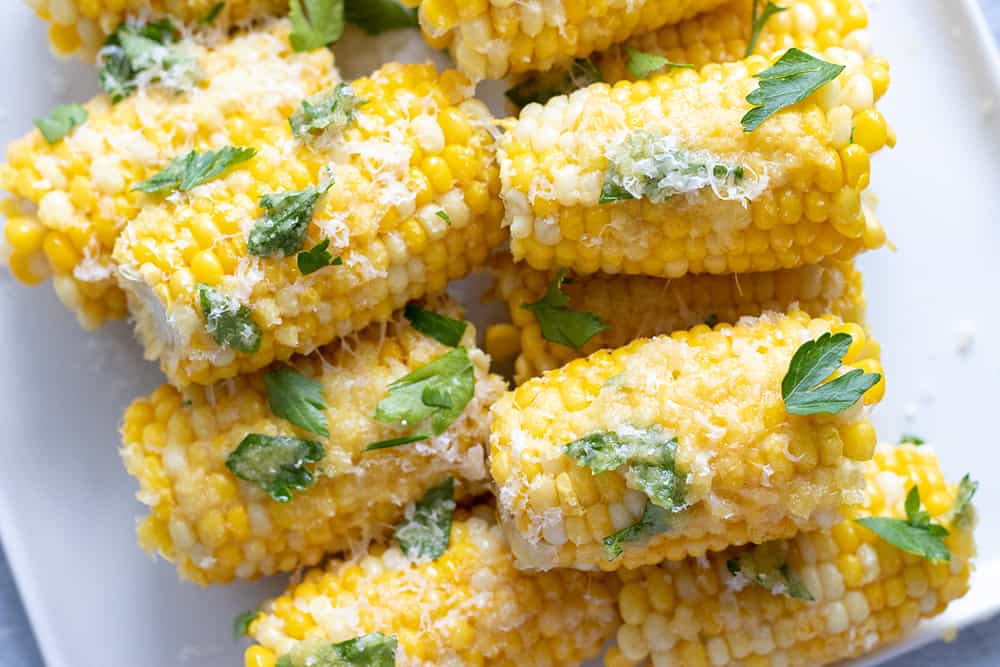 Corn is a quintessential summery side dish, and Giada takes it to the next level with this recipe. The corn gets doused in a garlicky-cheesy mixture, then gets an extra helping of Parmesan after the fact. What could be bad about that?

The Cocktails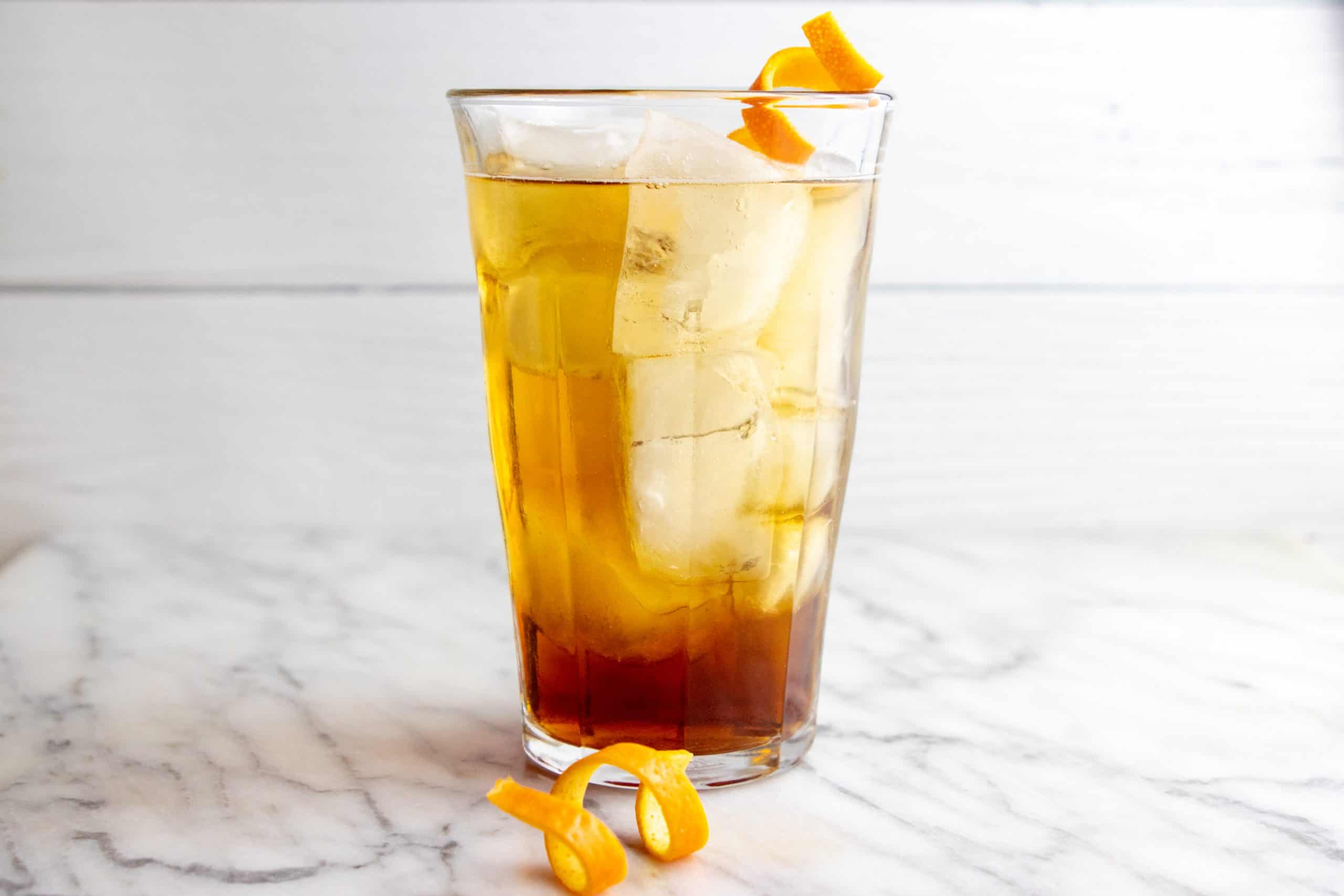 We love this cocktail because sometimes we consider whiskey to be a more fall and winter liquor, but seltzer and orange zest give it a fizzy lightness that makes it just right for summer too.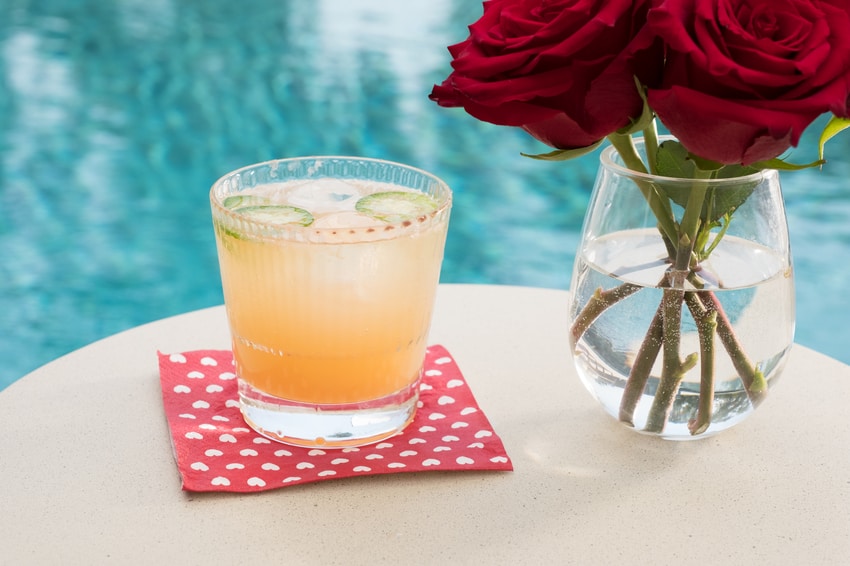 A summery outdoor cocktail with a bit of oomph! Mezcal adds some smoky flavor, though tequila would work well in its place too. Some jalapeno slices give it a punch of spice, but grapefruit juice, club soda and sugar keep things cool and refreshing.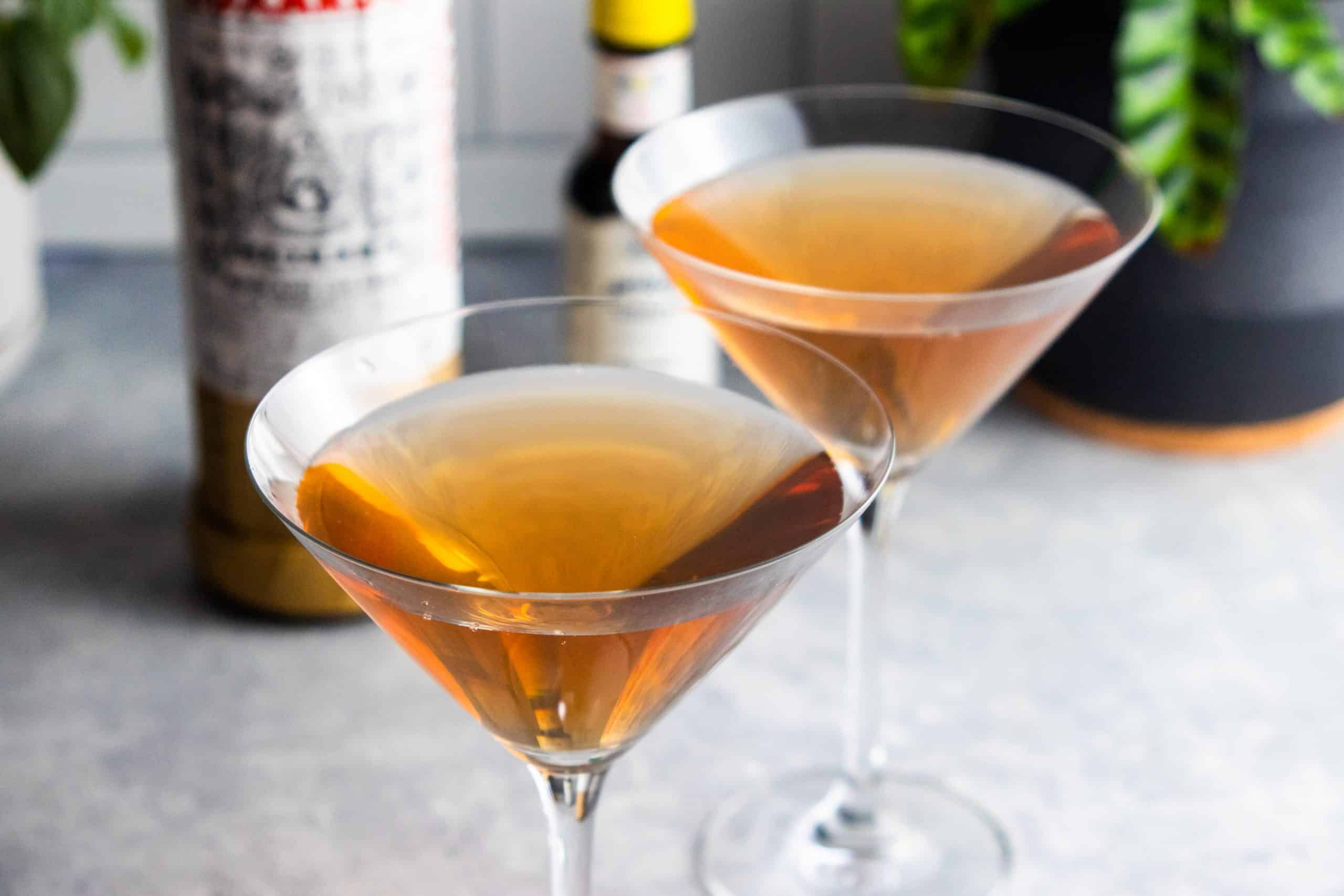 If you've got a sophisticated papa, mix him up a cocktail to match! Gin, sweet white vermouth, bitters and maraschino liqueur make up this flavorful drink.

Desserts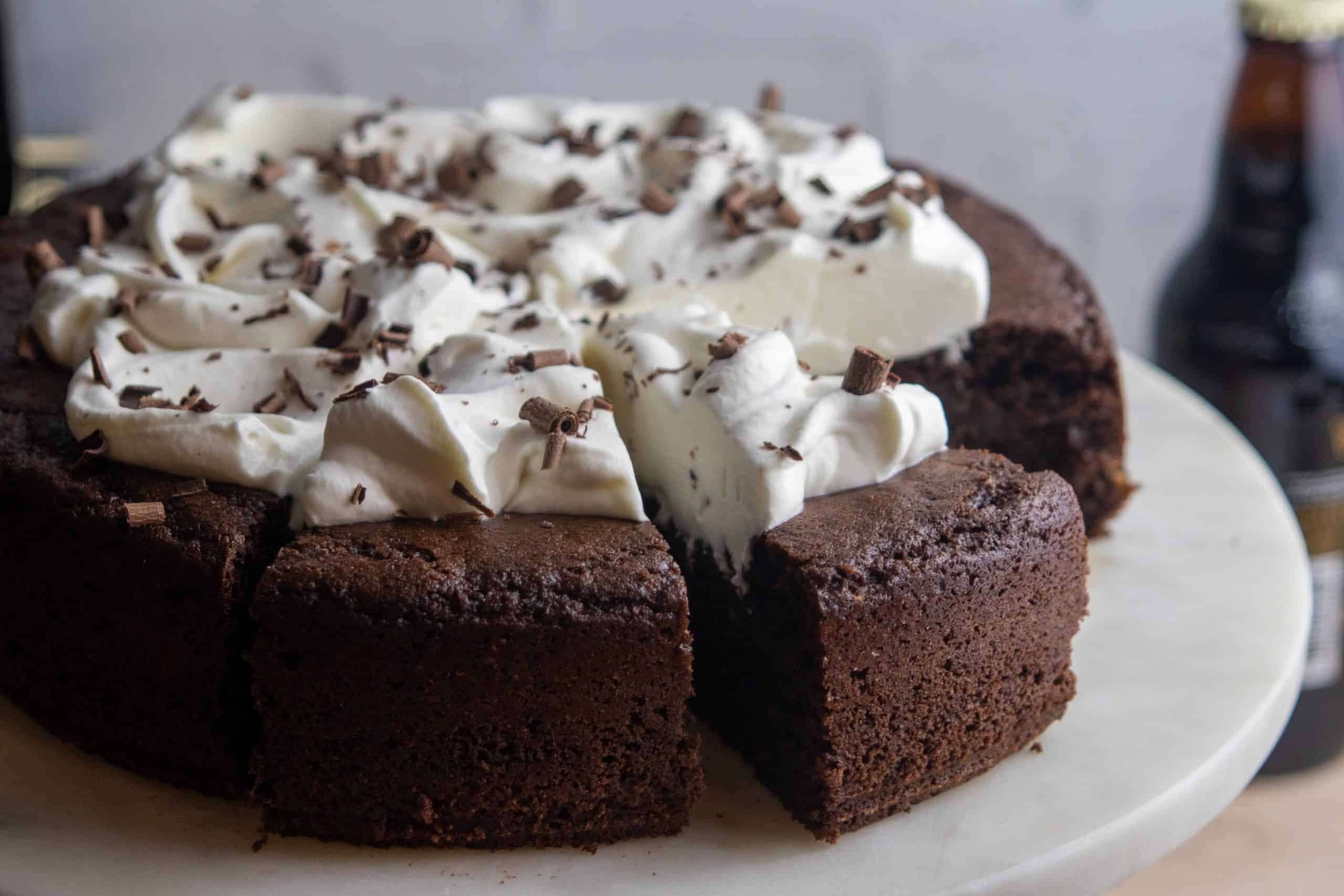 With beer, bourbon, and tons of chocolate, this cake fits the bill for a manly dessert - and it almost doubles as a cocktail!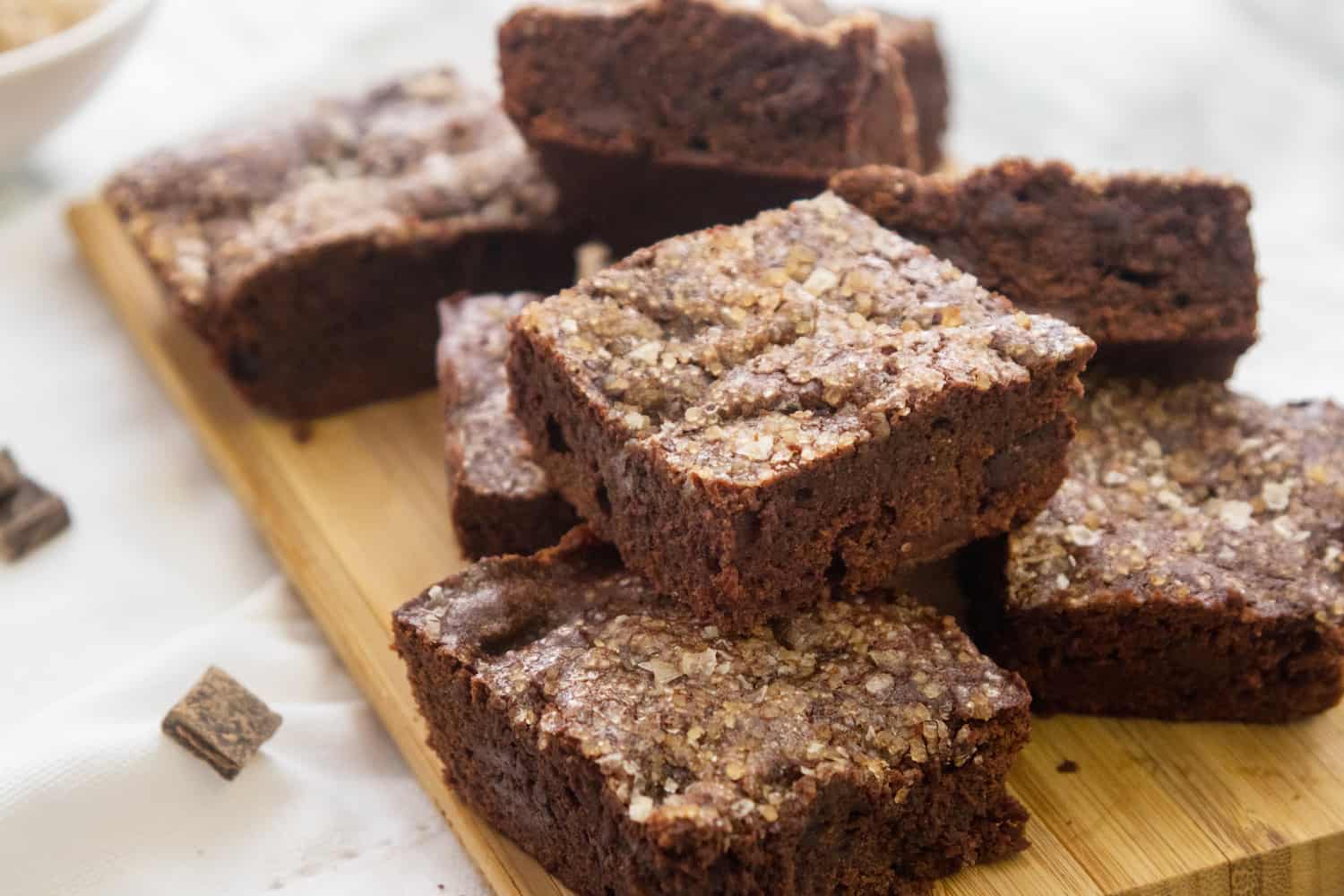 For serious chocolate lovers, these brownies are the holy grail. This is one of Giada and Jade's favorite recipes to make, too! The crust of crunchy turbinado sugar and flaky salt on top really makes these feel special, and they're super easy to whip up.
What happens when a classic, nostalgic flavor combo meets a fancy Italian dessert? This PB & J tiramisu. It's unexpectedly awesome, and we love how it's playful and sophisticated all at once.