Giada's Favorite Healthy Snacks
You must be signed in to print this content
Giada's favorite healthy snacks help keep us feeling satisfied all day long - all you need to do is plan ahead!
Half the battle for eating a healthy, balanced diet is being prepared! While we're all about meal prepping, we have another novel idea: snack prepping! When you're busy with work, school, kids - whatever! - and that snacking desperation kicks in, it gets very easy to reach for some chips or cookies. Sorry, chips and cookies - while you're delicious, we don't love that crash we get after eating junk food when we're trying to be productive at work!
The solution? Have nutritional, healthy, and filling snacks at the ready whenever the hunger hits. That's why we've compiled this list of Giada's favorite healthy snacks – to give all of you (and ourselves!) options for nutritional snacks and smaller meals that help keep you full, and give you some healthy value as well. Whip up a few of these recipes on a Sunday night, and your future work-week self will thank you!
---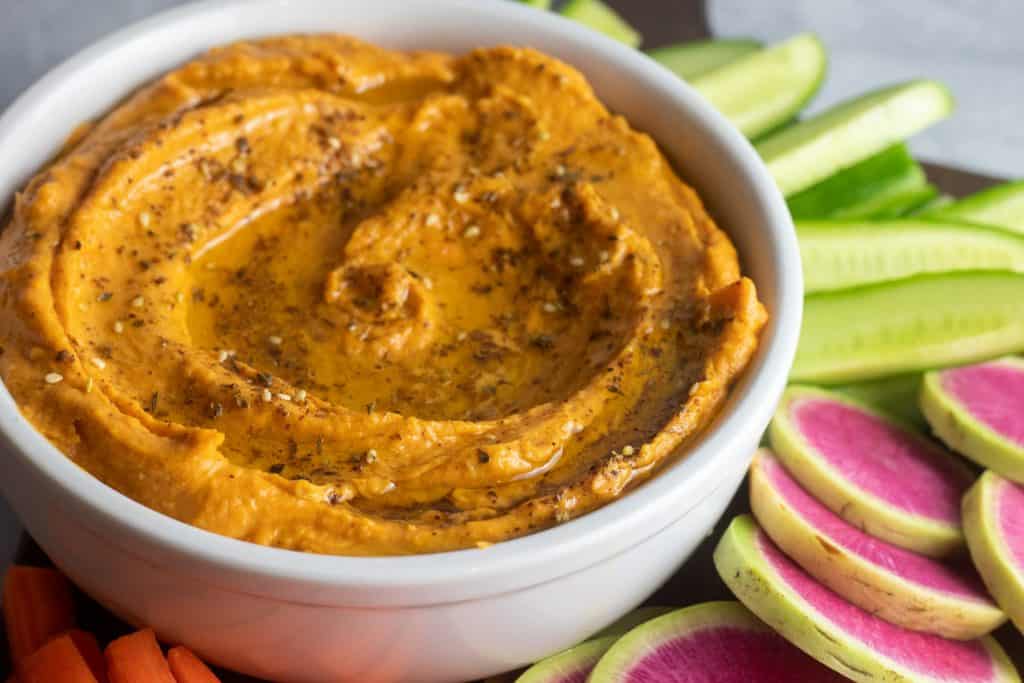 Not only does this flavorful dip get lots of power to fill you up with healthy fats from olive oil and chickpeas, but the addition of a roasted sweet potato gives it tons of vitamins.  Dip raw veggies or pita chips in this brightly spiced hummus for a super healthy and filling bite!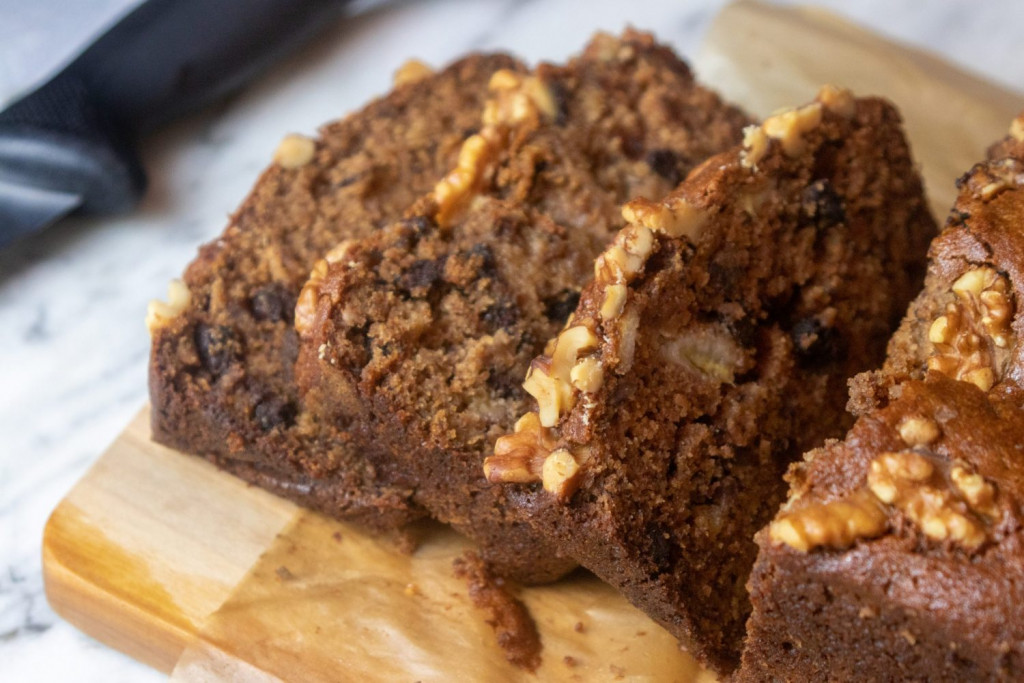 Sometimes, a sweet treat is just what you need for that mid-afternoon energy boost - and this banana bread strikes that perfect balance between pretty darn healthy and delicious. Pro-tip: you can make it into muffins and just bake for a bit less time for an easy on-the-go snack!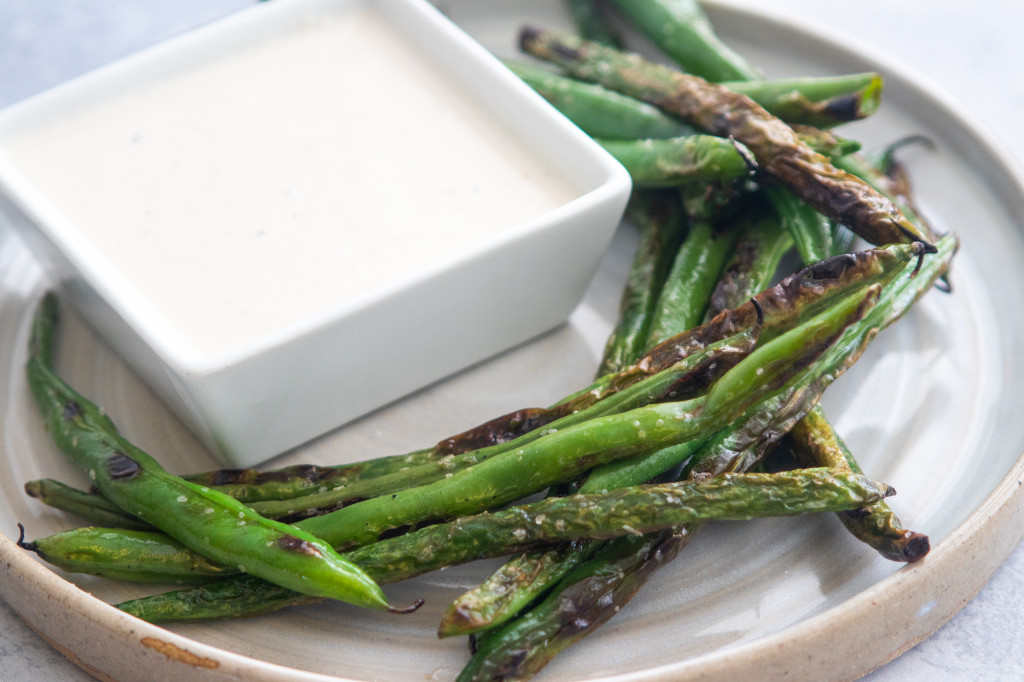 Let's face it - if you take anything and eat it like a french fry, it automatically just makes it taste a bit better. We don't make the rules! Luckily, these green bean fries are delicious on their own - slightly charred with a bit of salt and olive oil, then dipped into your favorite sauce (might we recommend our Greek yogurt Caesar?) it makes a great snack that's super light but full of volume.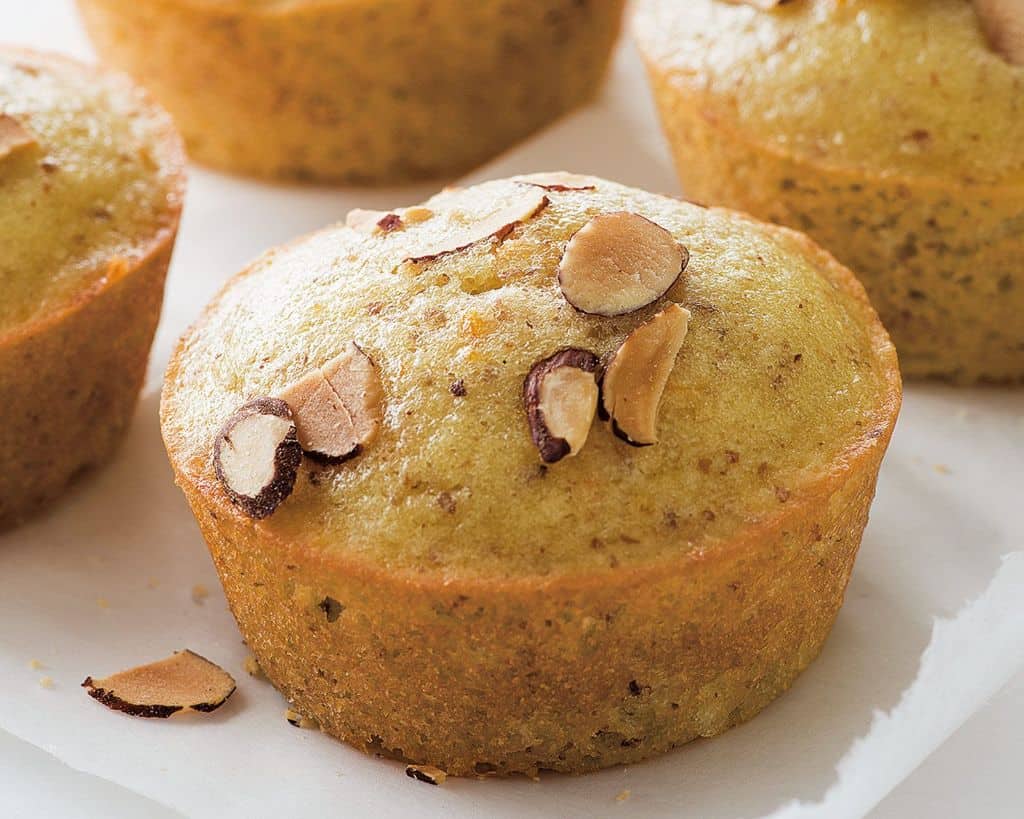 With healthy ingredients like yogurt, olive oil and almond flour, these tasty muffins pack more of a nutritional punch than the type you can pick up at the coffee shop!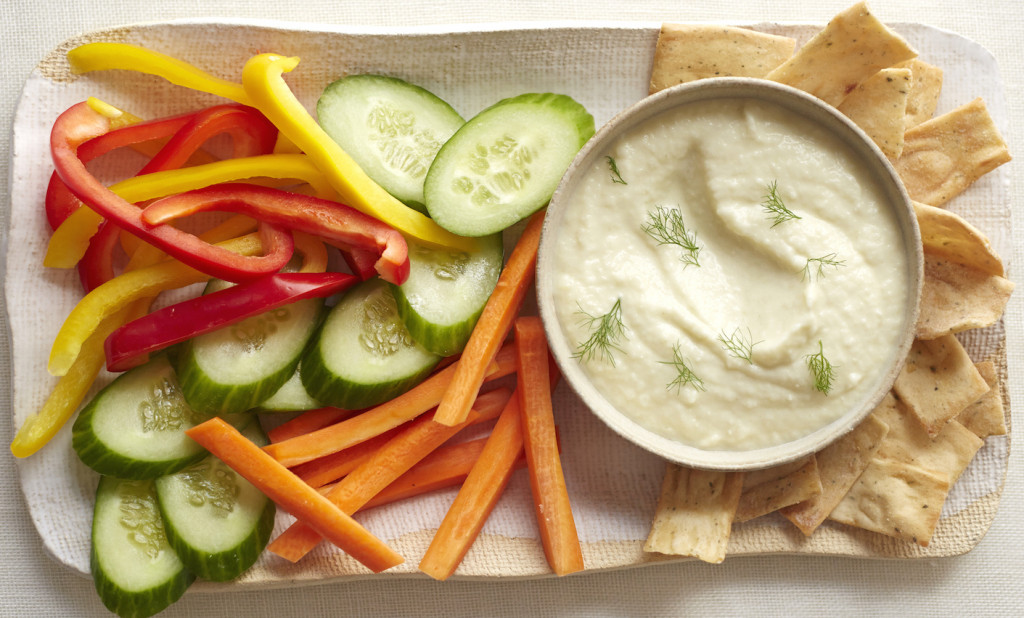 Believe it or not, this humble dip is actually one of our culinary director Lish Steiling's favorite recipes! It's so versatile and has a great, clean flavor. Dip anything into it for snacktime - and then save the rest for dinner with grilled fish or chicken!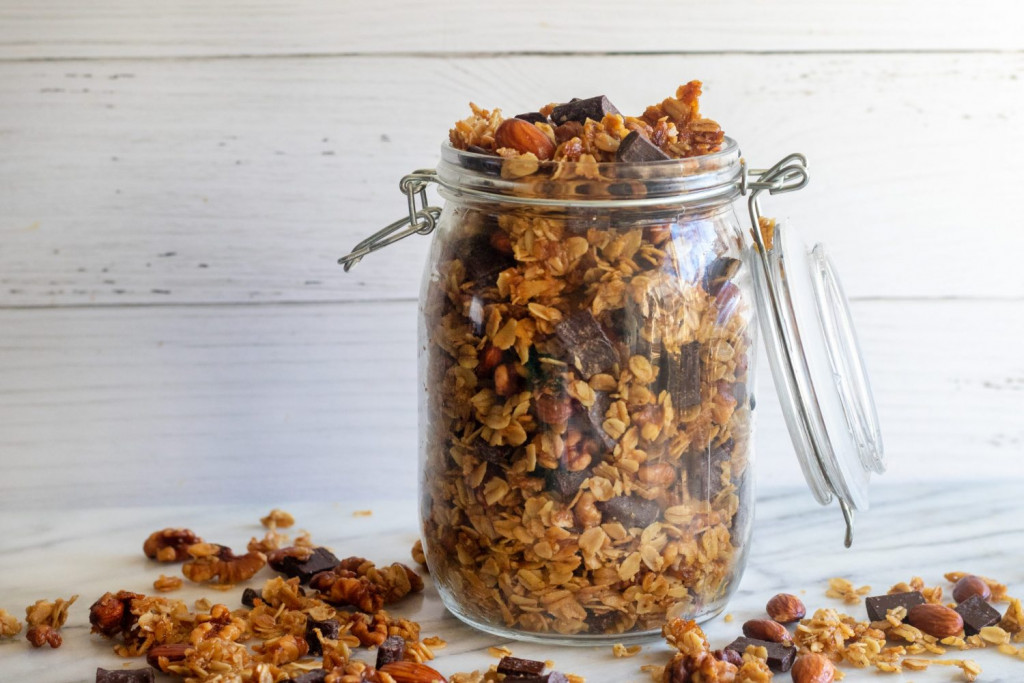 We'll just come out and say it - this is the granola to end all granolas. We are obsessed. The maple syrup caramelizes in the oven, and with the depth of flavor of olive oil, a good amount of salt, and chocolate chunks?! Just stop. It's so good.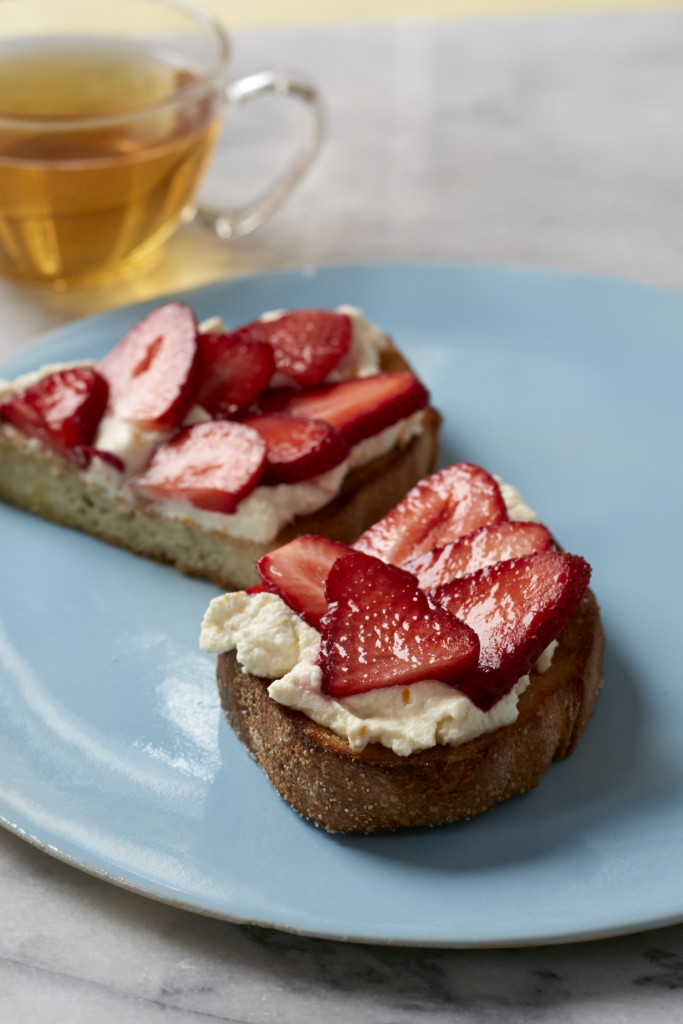 This blurs the line between snack time and meal time, but that's ok! When snacktime calls for something a little more decadent and hearty than usual, this sweet caramelized toast hits all the right notes.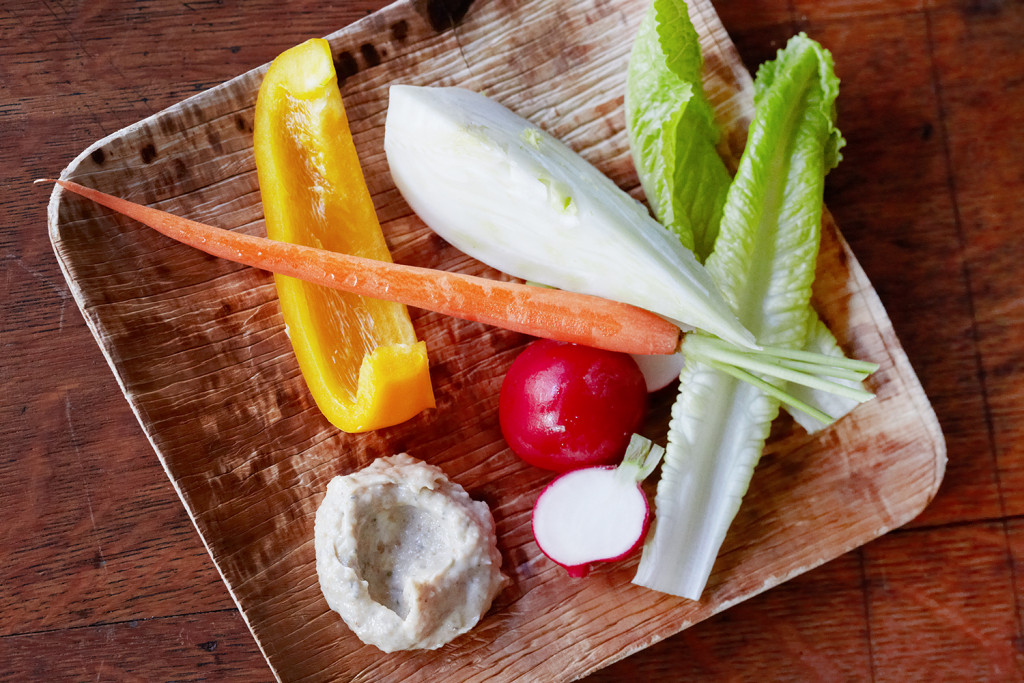 For a snack to really be genuinely filling, it's gotta have some fat involved - and this delicious walnut butter rounds out some fresh vegetables very nicely!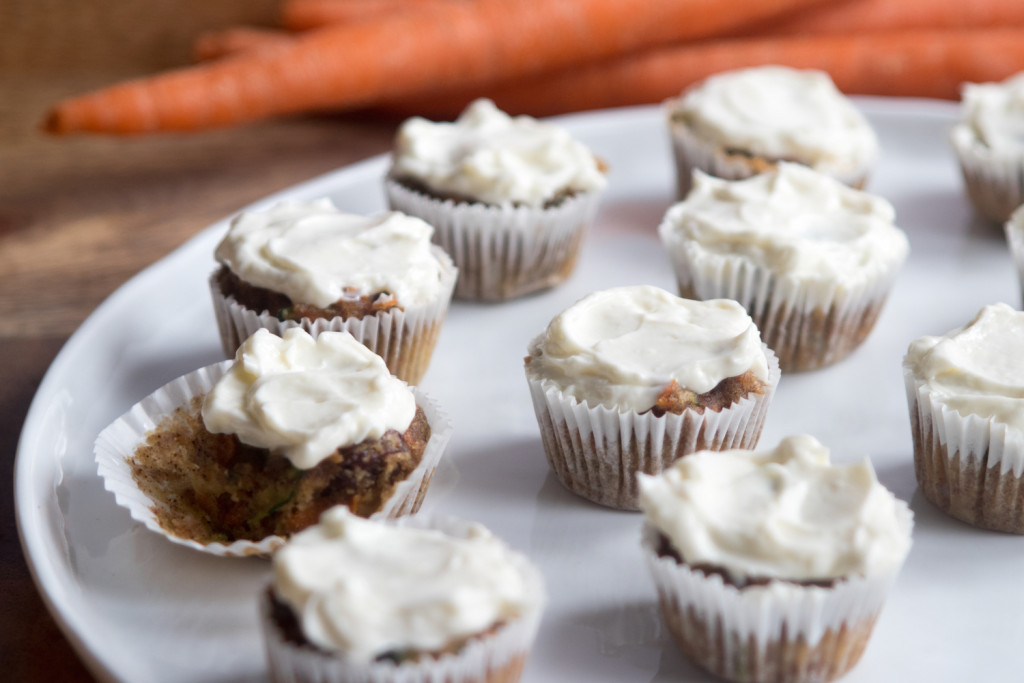 The idea behind this recipe was originally to make a really healthy little baked good for kids, and to entice them with a little bit of a honey cream cheese frosting - but is it wrong that the frosting trick works on us, too?!