You must be signed in to print this content
Author:
Giada De Laurentiis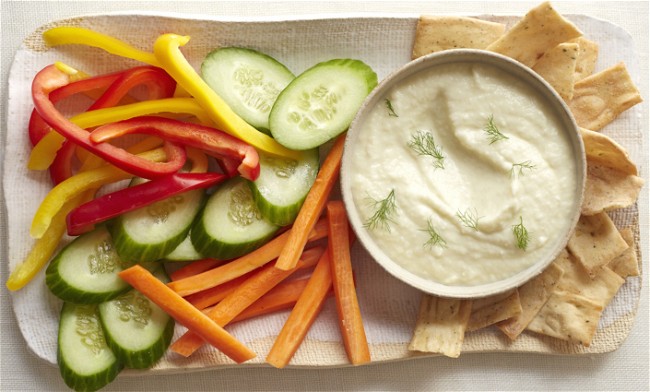 Ingredients
1 pound fennel (cut into 1-inch pieces (1 large or 2 small bulbs))
1 tablespoon plus 1/4 teaspoon kosher salt
3 tablespoons good-quality olive oil
11/2 tablespoons 0% plain Greek yogurt (such as Fage)
Carrots (cucumbers, peppers, and pita chips, for dipping (optional))
Instructions
In a medium saucepan, cover the fennel with cold water. Add 1 tablespoon salt. Place over high heat and bring to a boil. Reduce the heat to a simmer and continue to cook until very tender, about 10 minutes.
Drain the fennel well and place in a food processor. Add the oil, yogurt, and remaining 1/4 teaspoon salt. Purée until smooth, scraping down the sides or the processor as needed. Serve warm as a side dish or cool down completely and serve as a dip for crudités and pita chips.