Whip Up These Simple Recipes With 7 Ingredients Or Less
You must be signed in to print this content
Take a break in the cooking-at-home routine with some recipes that have only 7 ingredients (or less!)
Here's the deal: we really are loving how much home-cooking is going on right now. Cooking has become such a prominent at-home activity, but let's just face it: not every night can be an all-out complicated feast. Some nights, you really just need something simple to whip up. Whether the dirty dishes are piling up, groceries are dwindling or you just need a bit of a break, these recipes with 7 ingredients or less are here to help.
Take it easy on yourself - not every night has to be an extravagant meal (though you should definitely pat yourself on the back every time you make one!). There's nothing wrong with simple, either! Each and every one of these meal ideas are totally delicious - nothing about them feels like a shortcut. So go ahead - bookmark this page for those weeknights when you just want to grab a few things out of the pantry and get dinner done quick!

Recipes with 7 Ingredients or Less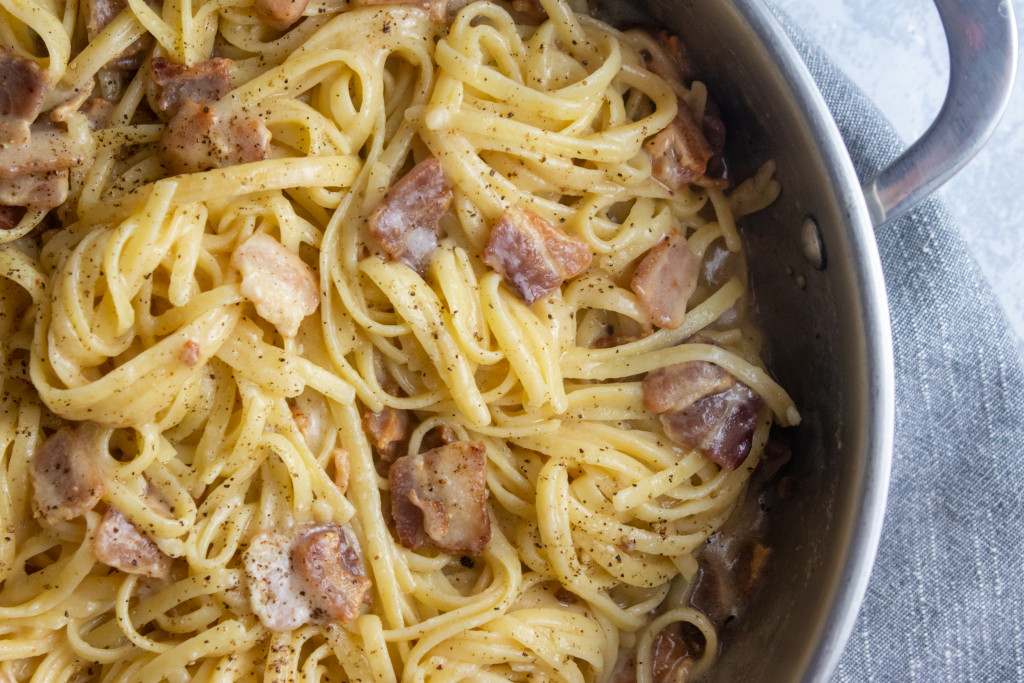 This dish is one of the quintessential pasta recipes of Rome, and it just so happens to tick every box right now: easy, minimal ingredients, and so so comforting.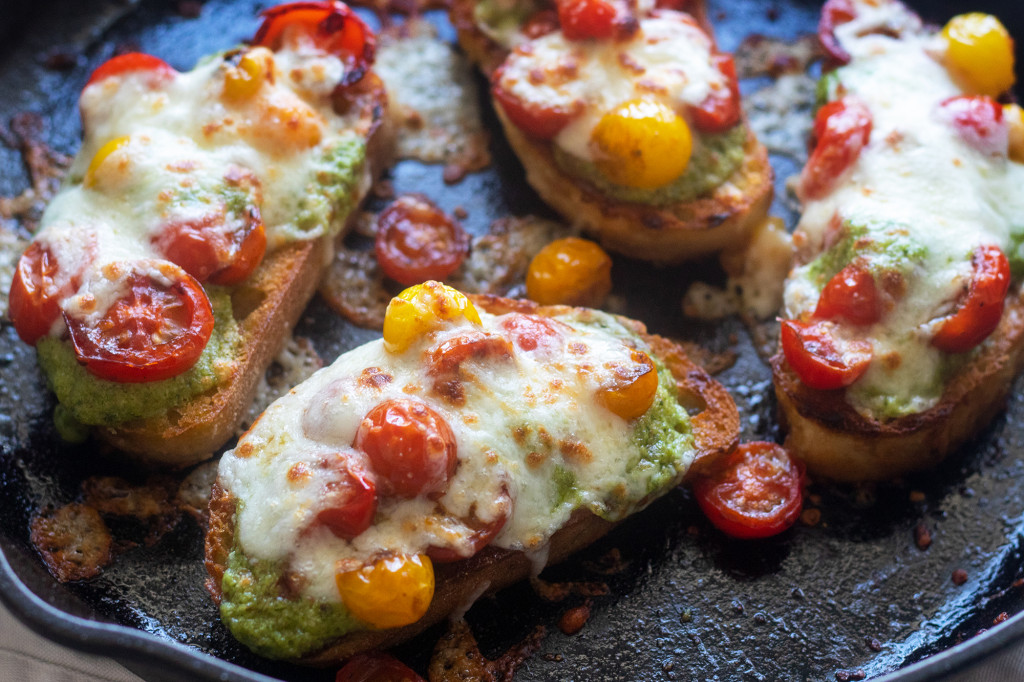 Toast for dinner might sound like a boring concept - until you feast your eyes on this super-cheesy, pesto-y situation!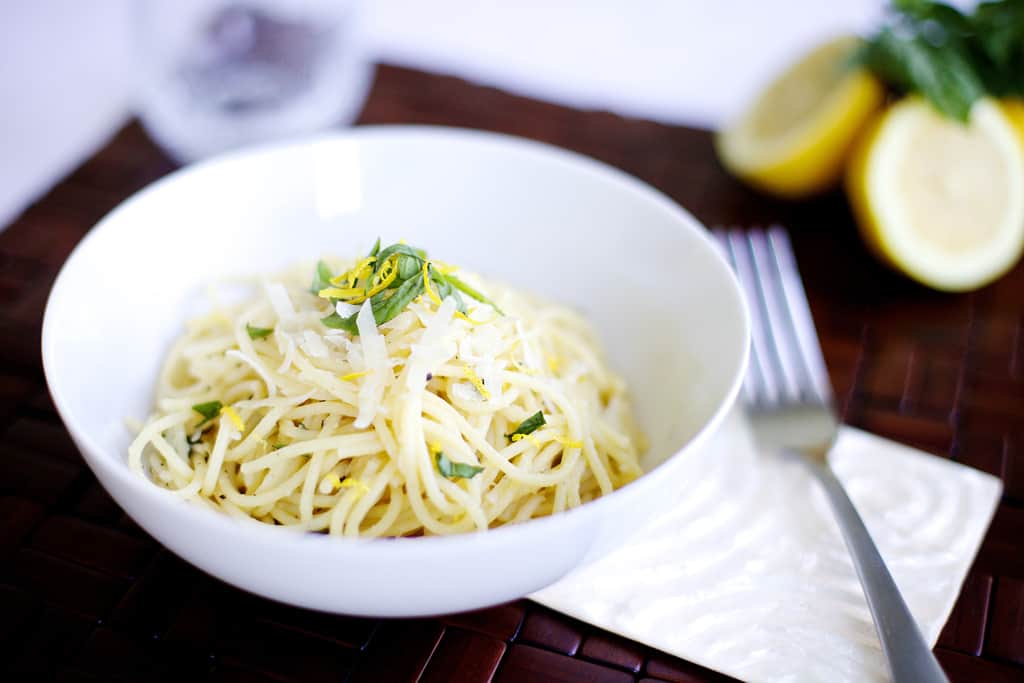 This pasta has quite a reputation in Giada's repertoire - one of her most popular recipes of all time, and the #1 best seller at her restaurant. Who would have guessed it's so incredibly easy to make?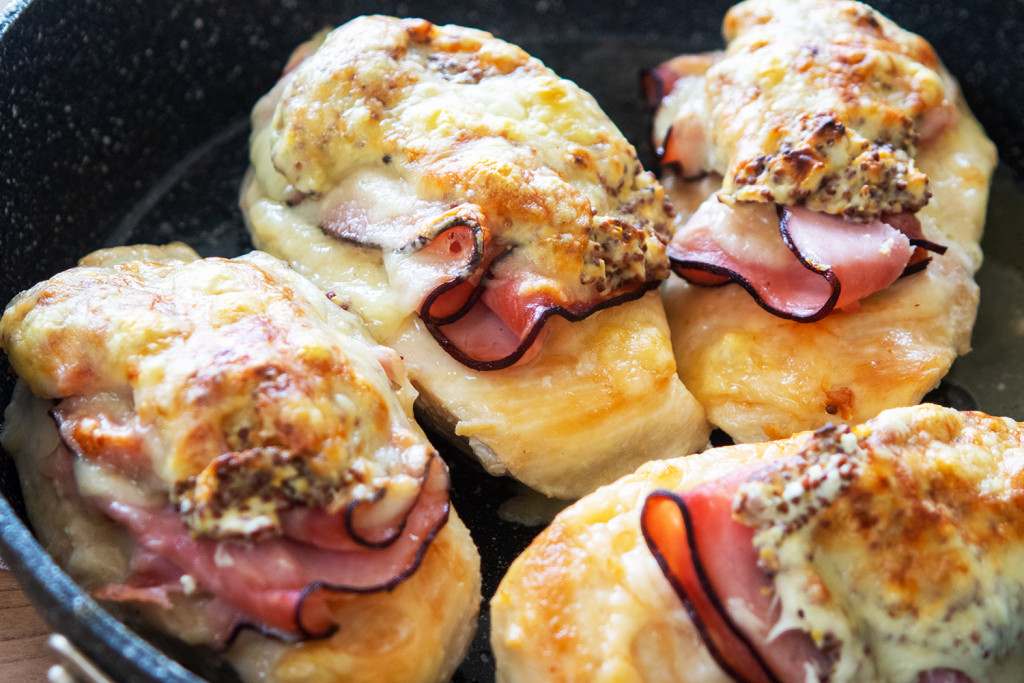 Chicken Cordon Bleu can feel like a totally upscale dish - and this open-faced version not only makes it easier to assemble, but with just a few ingredients, you can totally pull it off in a snap on any night.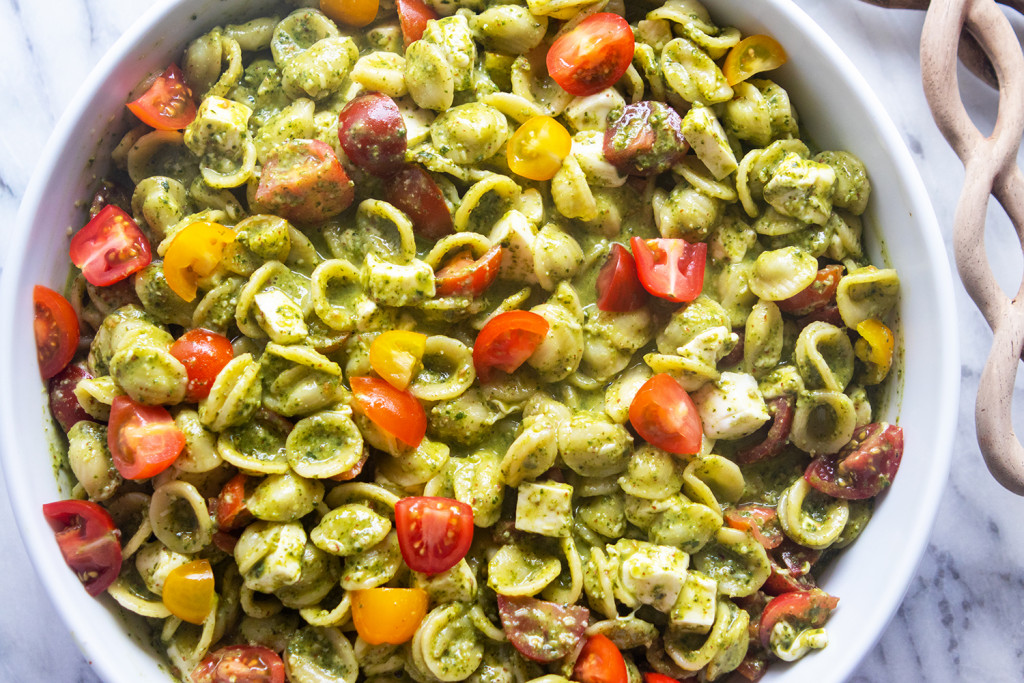 This pasta isn't just a minimal ingredient dish - other than boiling the noodles, it's totally no-cook! It makes fantastic leftovers, too.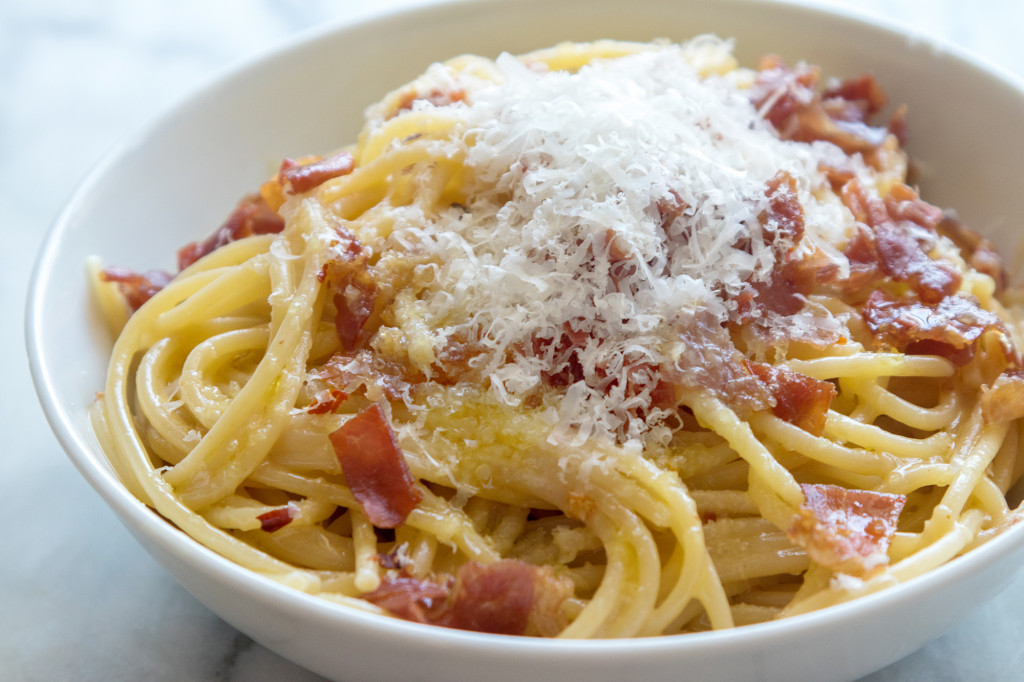 This simple pantry pasta from Naples is easy as can be. Giada put her spin on the traditional "garlic and oil" pasta with some crispy prosciutto, but you could use bacon or pancetta as well!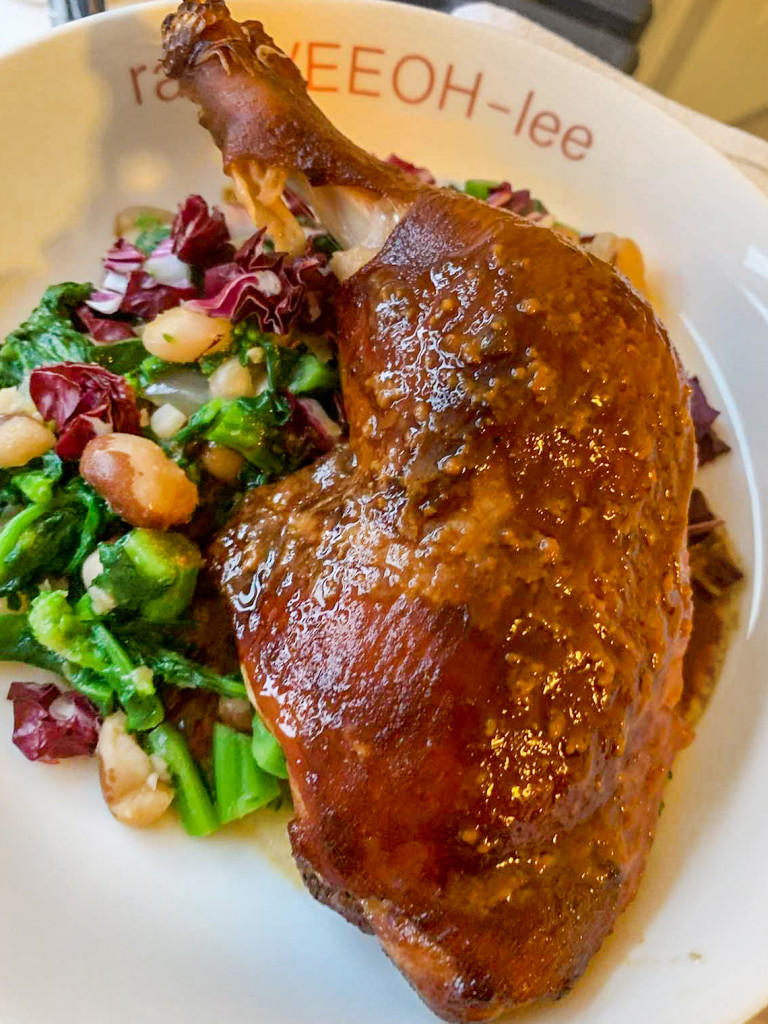 The secret to dolling up any regular chicken dinner is a great marinade. This one has minimal ingredients straight from the pantry, and it produces a super flavorful chicken!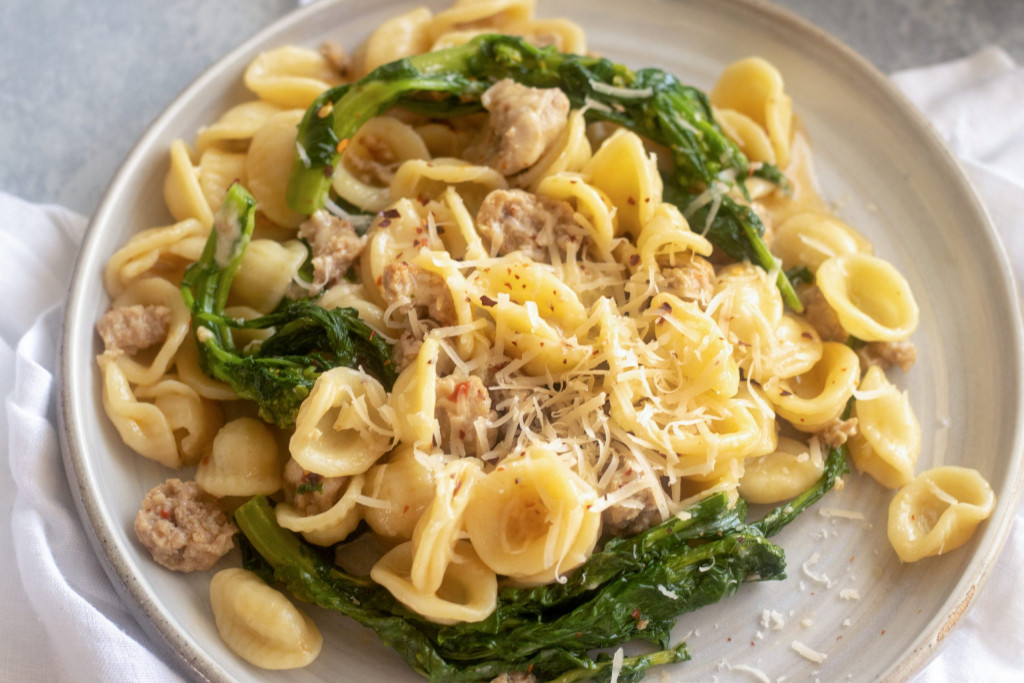 Not only does this recipe have just a few ingredients, but its efficient with the use of pans, too - use the same water to cook your pasta that you cooked your broccoli rabe in!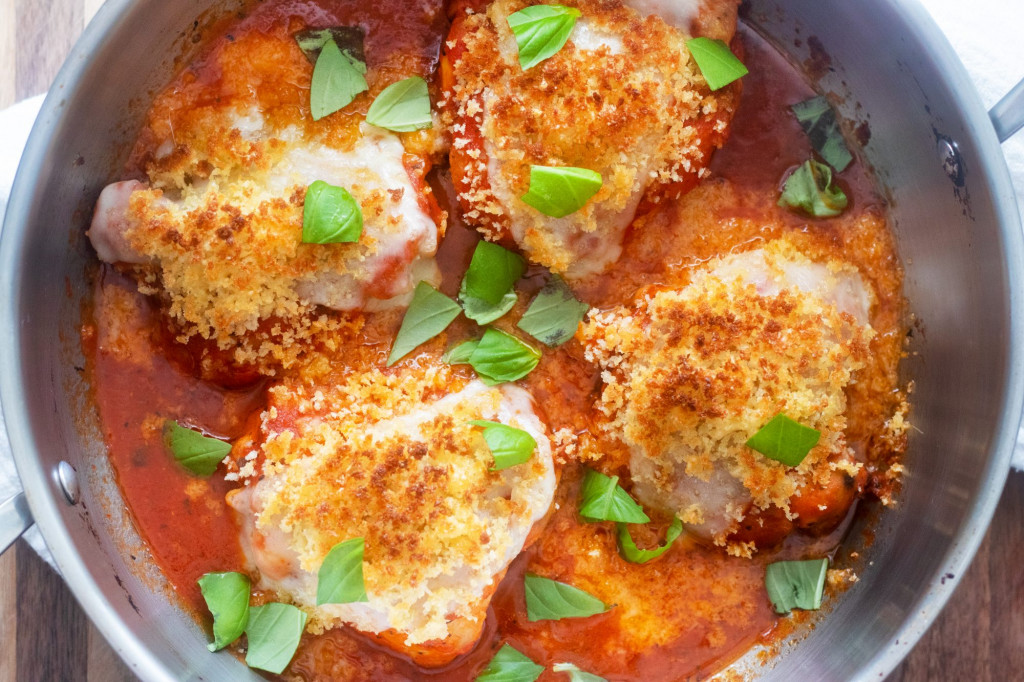 Ok, we're cheating here a little bit - this recipe technically has 9 ingredients, but one of those is water and the other is salt. Those don't count, right? Either way, this is a fantastic one-pan dish and chicken parm has seriously never been easier.