Red, White or Yellow? Our Guide To The Different Types Of Onions
You must be signed in to print this content
Red. White. Yellow. Sweet. Shallots. What's the deal with all the different types of onions available to us?
Oftentimes when picking onions at the grocery store, the choice can feel a bit arbitrary. We're here to debunk the difference between types of onions once and for all - and to assist you in making a more informed decision at the grocery store!

The Giadzy Guide To Different Types Of Onions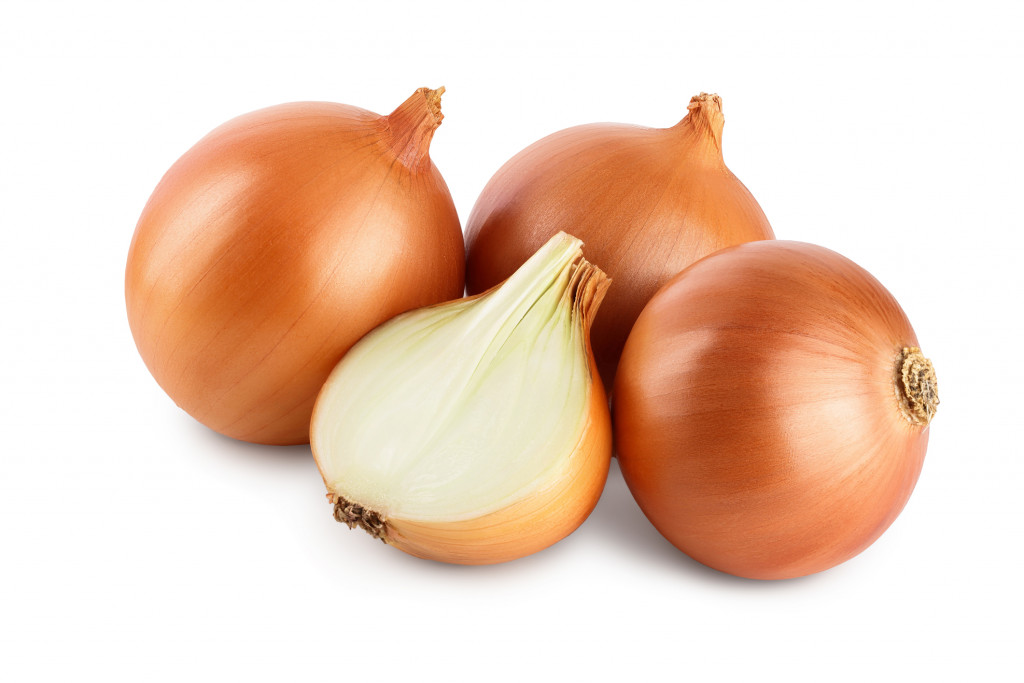 Yellow Onion
This onion is pretty much our go-to for all cooking purposes. For pastas, stews, braises, caramelization - we always turn to yellow onions. Essentially, if any recipe doesn't specify what type of onion you should be using, yellow is always a great safe bet. This isn't just our own personal choice, either - 90% of the onions grown in the United States are yellow onions, so they're the clear favorite of the masses! They have a great balanced flavor that's sharp and astringent when raw, but develops a deeply sweet caramelized flavor when cooked.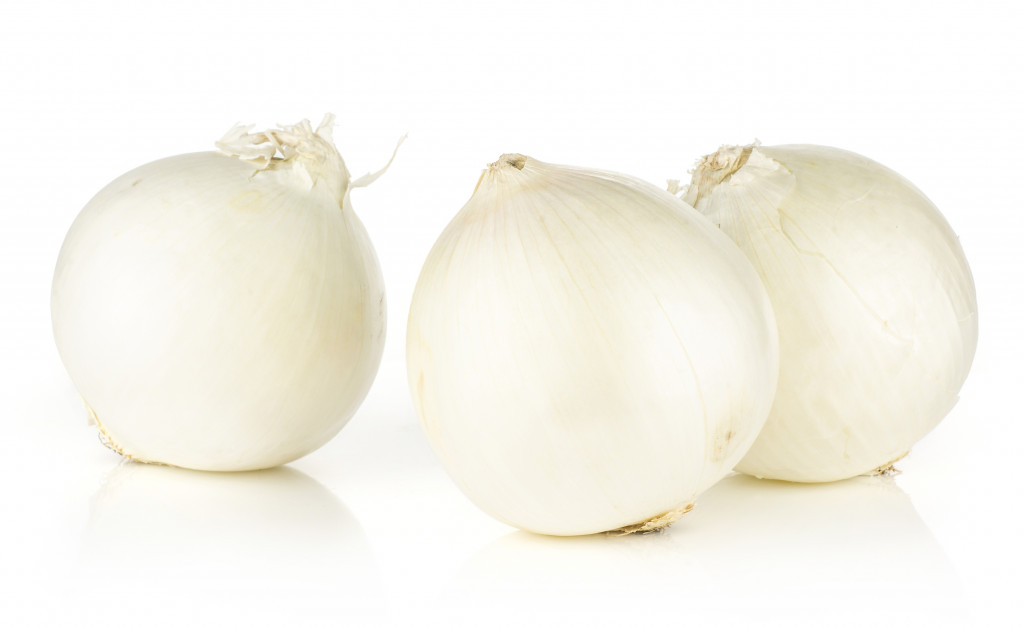 White Onion
While our own kitchen tends to not prefer white onions over yellow, they have their own particular uses - especially in cuisines across cultures. For example, you'll often see them used in raw preparations in Mexican food, like in salsa, guacamole or ceviche. It's also quite common for them to be used in other raw preparations, in dishes like sandwiches or burgers. To really take out that astringent onion flavor, you can soak the sliced onions in water for 20 minutes to an hour - it will take out the sharp bite, and you'll be left with a sweet crunch.
You can also absolutely sub white onions in for yellow onions in virtually any recipe. If it's what you have on hand, it's not going to make or break the dish!

Red Onion
Red onions tend to have a much sharper flavor than yellow and white onions - which is why you might find yourself shedding more tears when you slice them, and why Scott Conant famously dislikes them on
Chopped
! However, while they have that sharp flavor, the sugar content is quite high. For this, we love to pickle them! Their beautiful color is another big draw for pickling, too. Because of their balance of astringent and sweet flavor, we do enjoy them raw - especially in salads when they have a chance to marinate in a dressing for a bit, like Giada's
cantaloupe salad
or
lemony white bean salad
. Similarly to how you can treat white onions, if you want to cut some of that sharpness, soak the slices in cold water first.
Additionally, red onion are a great candidate for grilling or roasting. They have a great, succulent flavor when intensely cooked, and the firm texture holds up really well - while a white or yellow onion could be subject to getting a bit mushy.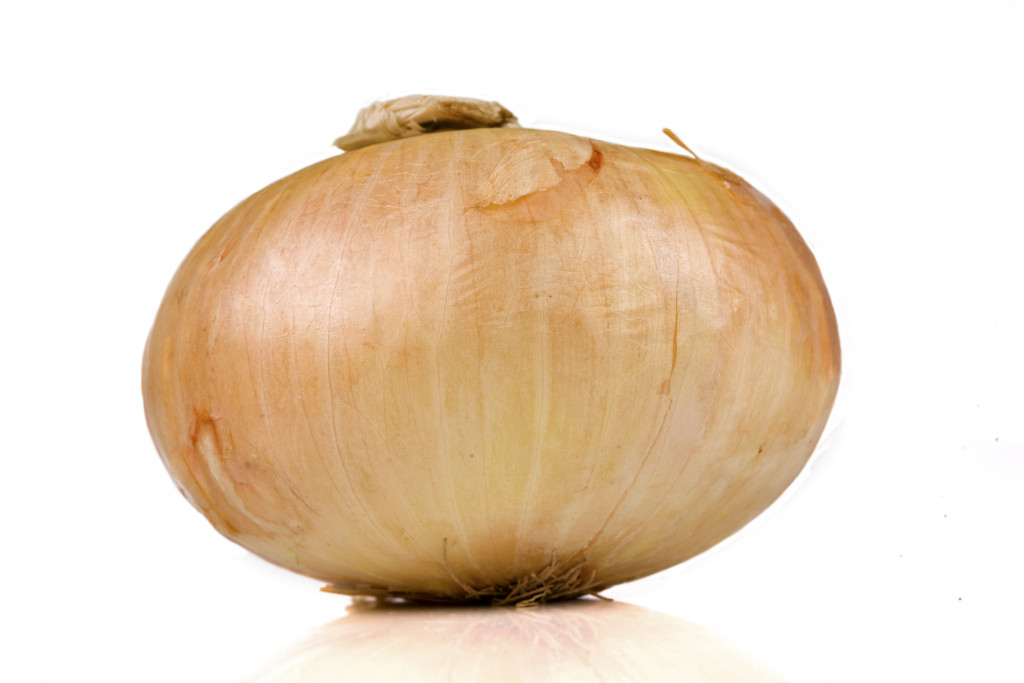 Sweet Onion
Sweet onions, like Maui and Vidalia, are technically white onions - but they have a much higher sugar content, and a lower sulphur content, so they don't have that sharp bite to them. They often have a limited season, from spring to summer, so it's always great to pick up a few when they're available. They're absolutely delicious when caramelized, because they get unbelievably sweet and flavorful - it's a go-to for our
caramelized onion crostata
and
sweet onion carbonara
. You can almost always use them in place of yellow and white onions in cooking - just be aware that the end result will be sweeter!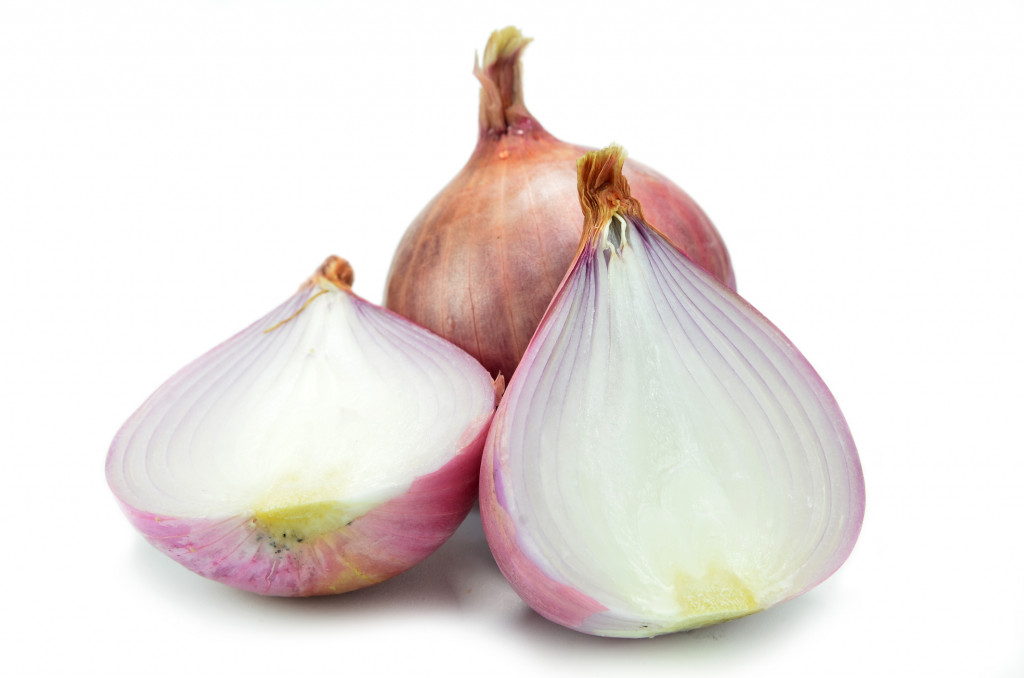 Shallot
All this considered, where do shallots come in to play? Giada personally loves them because of their mild, delicate and sweet flavor. We often use them in place of onions in quick-cooking dishes, such as Giada's
one-pan salmon with artichokes and sundried tomatoes
, because shallots don't need as much time to cook down as sharper-flavored onions would.
Because of their mild flavor, shallots are a wonderful addition to vinaigrettes - a common practice in French cuisine. To give it a try, turn to Giada's
roasted beet and burrata salad
, or
baby lettuces with shallot vinaigrette
.