Follow Along With This Easy Bread Recipe
You must be signed in to print this content
I've been turning to baking nonstop this last month, and my newest venture? This easy bread recipe!
A lot of people may not know this, but before I really became focused on a culinary career, baking was my passion. It's always been something I find very therapeutic and calming, so I've been turning to baking all sorts of creations multiple times a week lately... Jade certainly isn't mad about the surplus of desserts! I've made cookies, cakes, and all kinds of baked goods - but this week, I wanted to tackle an easy bread recipe. I've had a lot of trouble finding yeast, so I turned to a more traditional method of bread-making... using a starter!
So, what exactly is a starter? Basically, it's a method of creating naturally-occurring yeast by fermenting flour and water. It's absolutely doable at home, but I also think it's really fun to purchase heirloom starter cultures from places around the world! Environments around the globe all have different levels of humidity, and all sorts of differences in the air that contribute differently to making bread. It's why the pizza crust tastes so good in Naples, why the bagels are so great in NYC, and why sourdough is so extra-delicious by the bay in San Francisco. Because I wanted to make a really great sourdough, I opted for purchasing a San Francisco-style starter
here
! As far as making your own starter, King Arthur flour has a very simple guide on how to do it
here
.
So, here was my process making this easy bread recipe!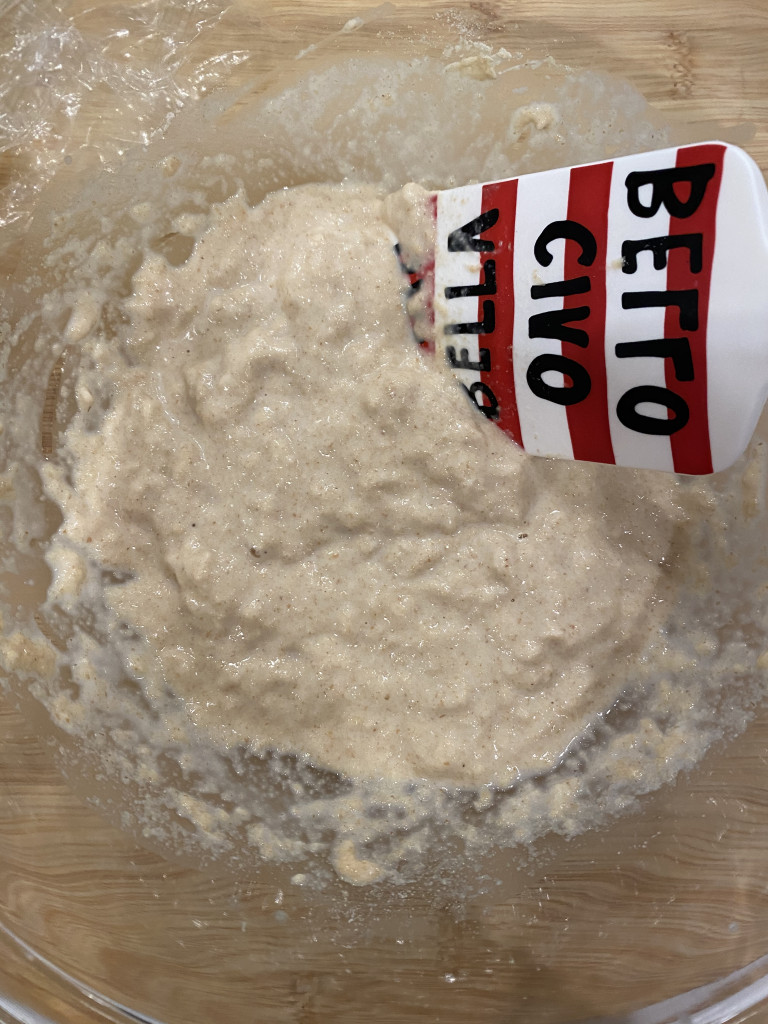 1. Activating the starter culture and allowing it to leaven!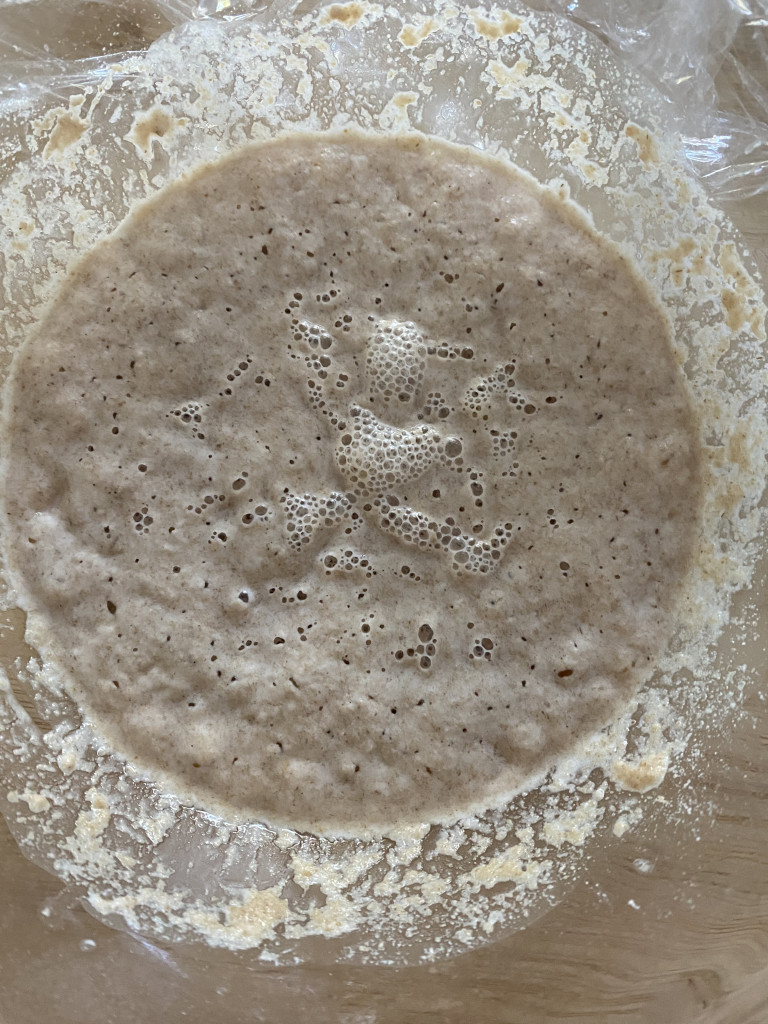 2. How it looked after spending 12 hours in the fridge overnight. Look at all those bubbles - it's alive!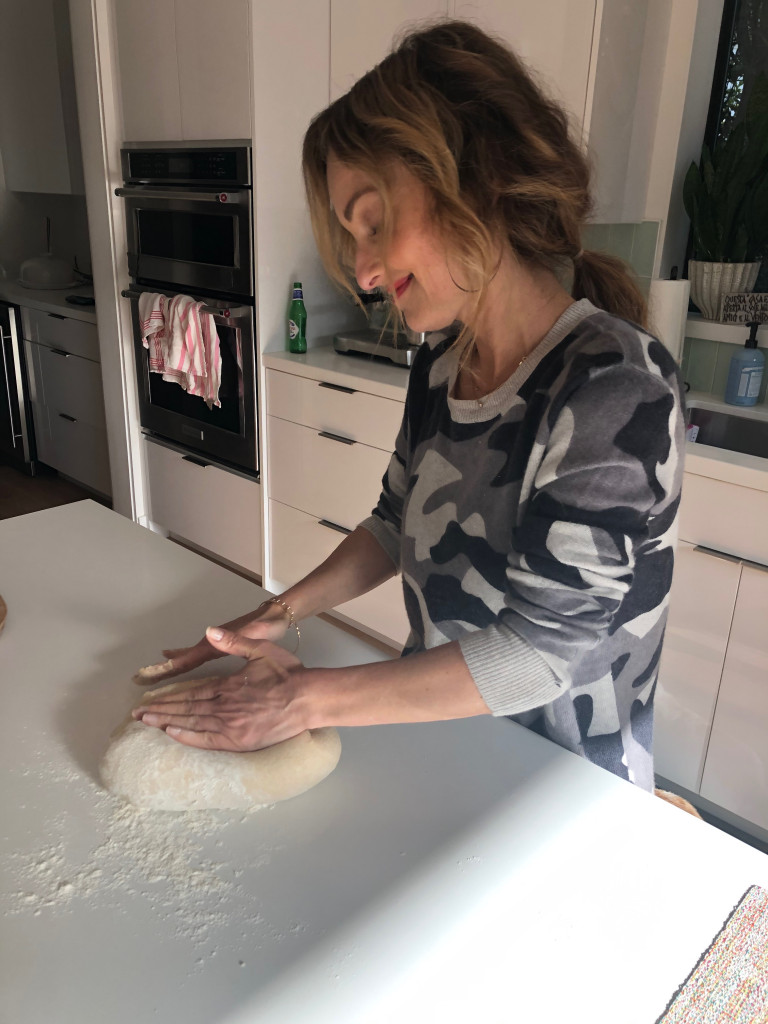 3. After adding flour, I worked and kneaded the bread dough over and over until the gluten felt developed (when it becomes very elastic!) and the dough felt nice and soft. I then let the dough rest, covered, for an hour.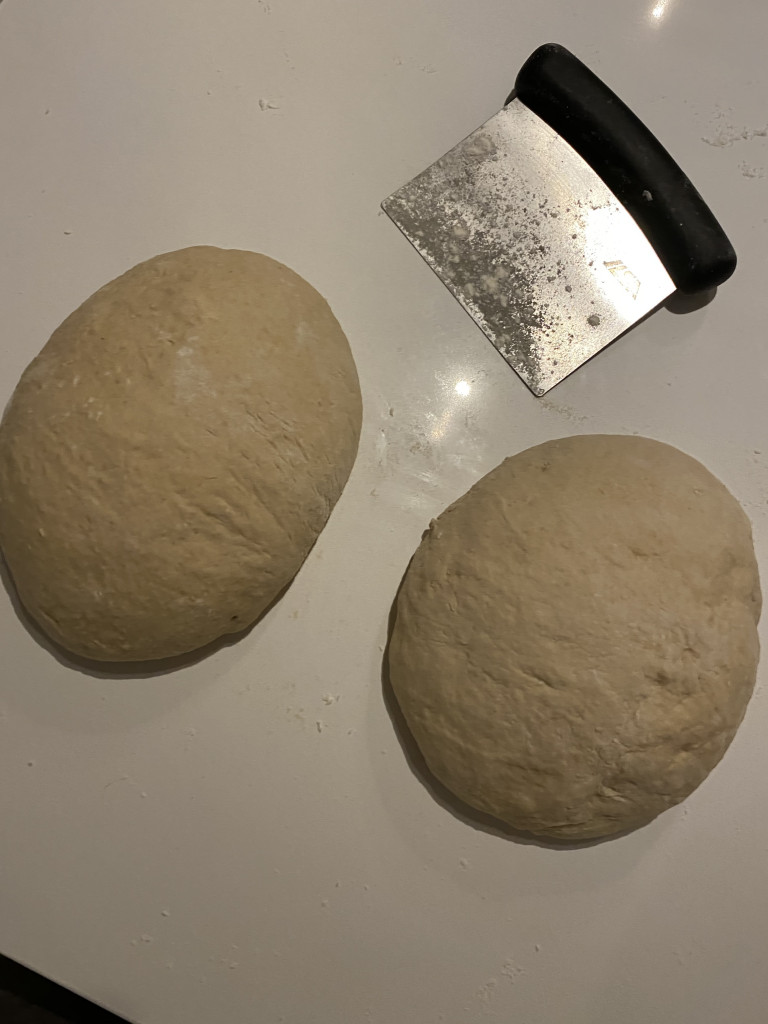 4. Divided the dough in half!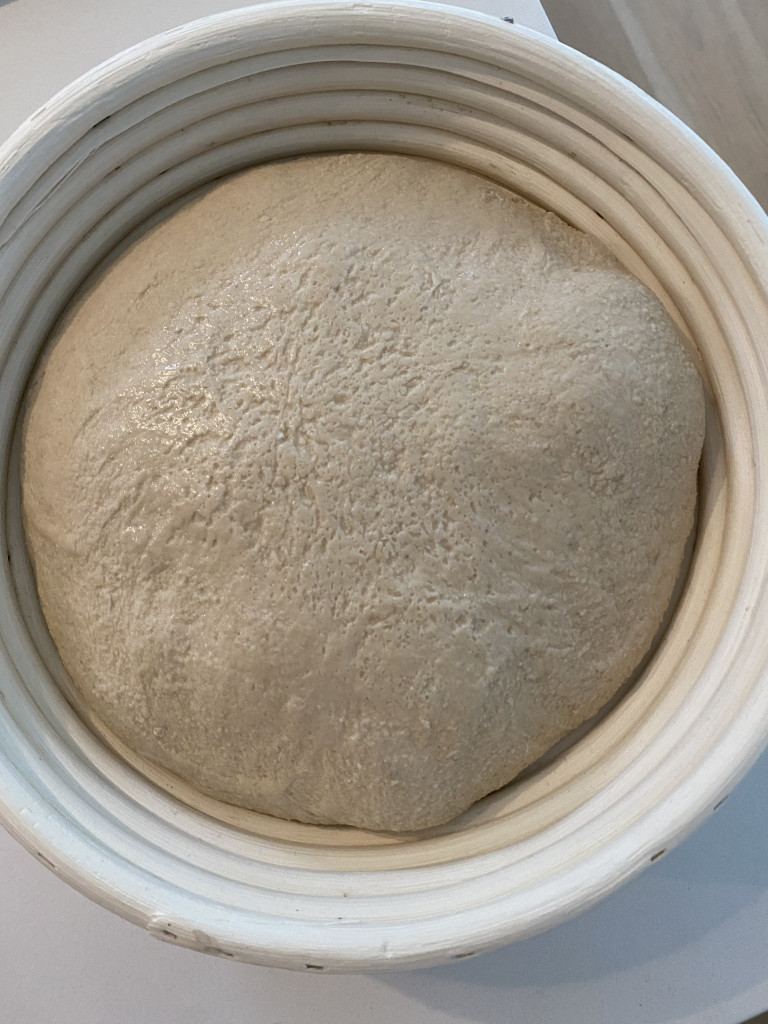 5. The dough went into bread baskets to proof overnight. The ridges make the dough look really pretty, but a ceramic or wooden bowl will work too!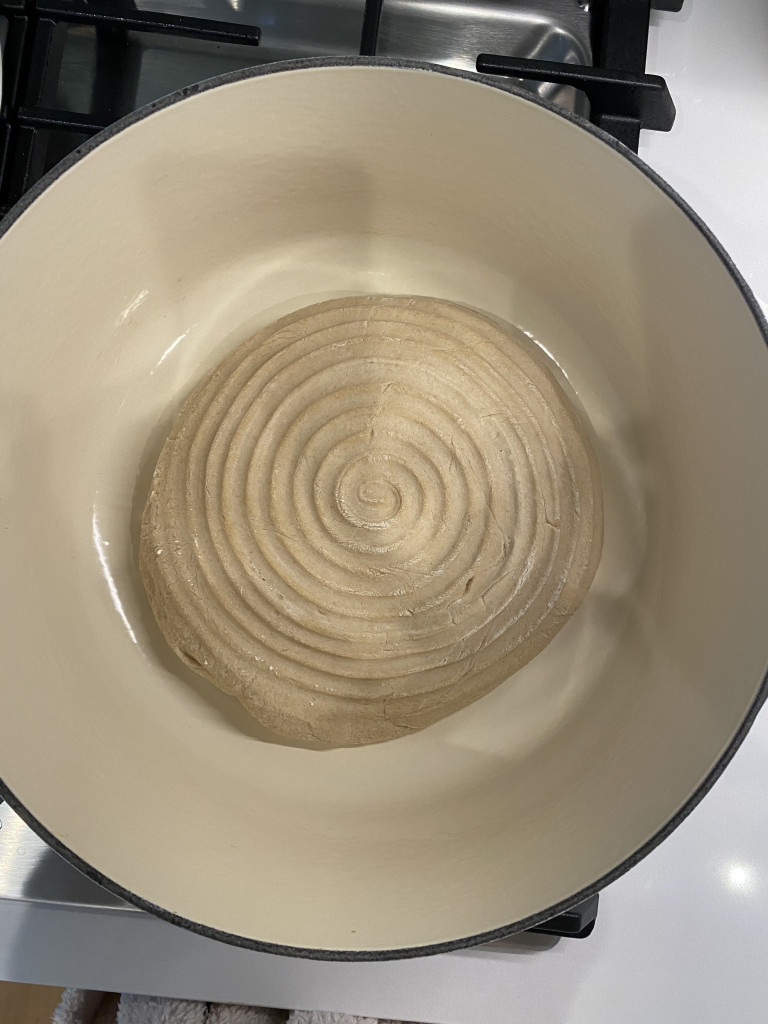 6. Look at the pretty ridges! I turned the dough out into a dutch oven.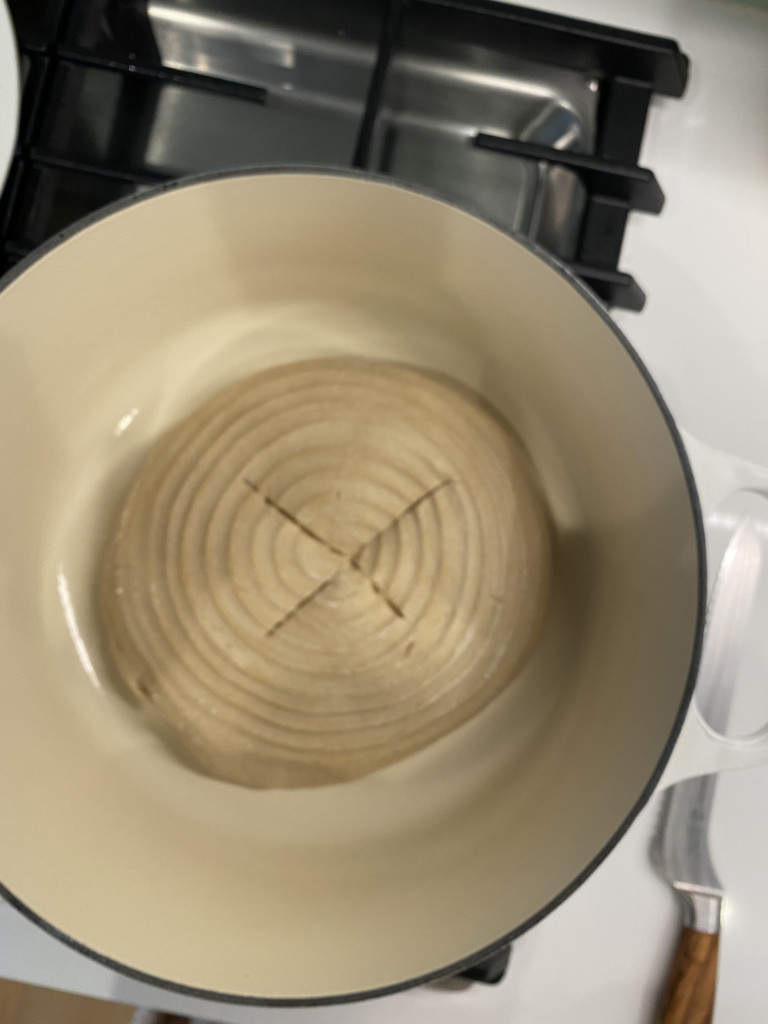 7. Cut a slit on top... and now it's time to bake!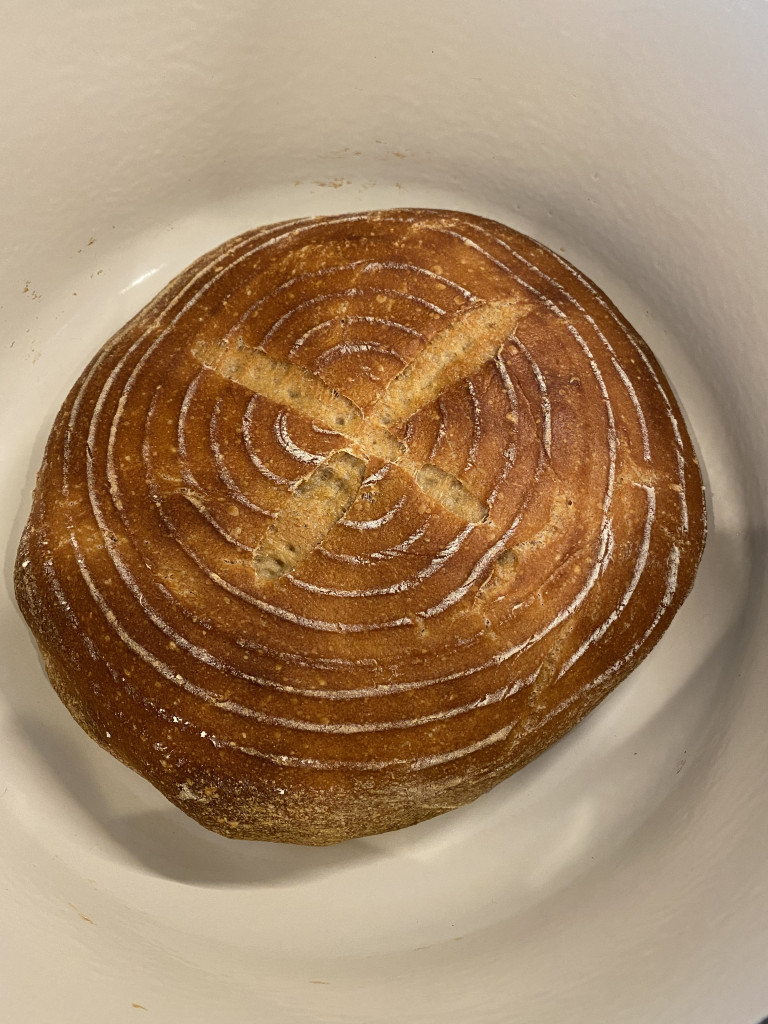 8. Success! The bread turned out beautiful and developed some really great color.

Normally, for making bread, I would opt for regular bakers yeast because it's generally so accessible. However, since it's hard to find right now, I turned to this form of bread-making instead - and I have to say, I really enjoyed it! There is definitely much more depth of flavor in a cultured starter, and I just loved the texture of the bread, too. I am grateful for these moments right now in which I'm expanding my horizons a bit because of the limitations we're facing.
Happy baking - and I hope you enjoy this easy bread recipe too!