Comfort Between Two Slices Of Bread: Italian Grilled Cheese Recipes
You must be signed in to print this content
Few foods tend to be more comforting than a grilled cheese.
Crispy, buttery, bread in the perfect marriage with melty, stringy cheese. Whether you're young at heart and prefer American cheese on white bread dipped in ketchup, or you are feeling a little more adventurous and prefer prosciutto cotto with brie cheese, we can all agree there is something that makes you smile when biting into one of these toasty, satisfying sandwiches.
During this time when we are all doing our part to stay inside, we all deserve some comfort.  We wanted to provide you with a few options when it comes to this classic sandwich. The nice thing about it is you probably have everything you need right now to make one or some version of one. Use these recipes as a guidebook for the method. As for the fillings, have fun! Let loose! Let your mouth have a little party. Go ahead. You deserve it.

Giada's Italian Grilled Cheese Recipes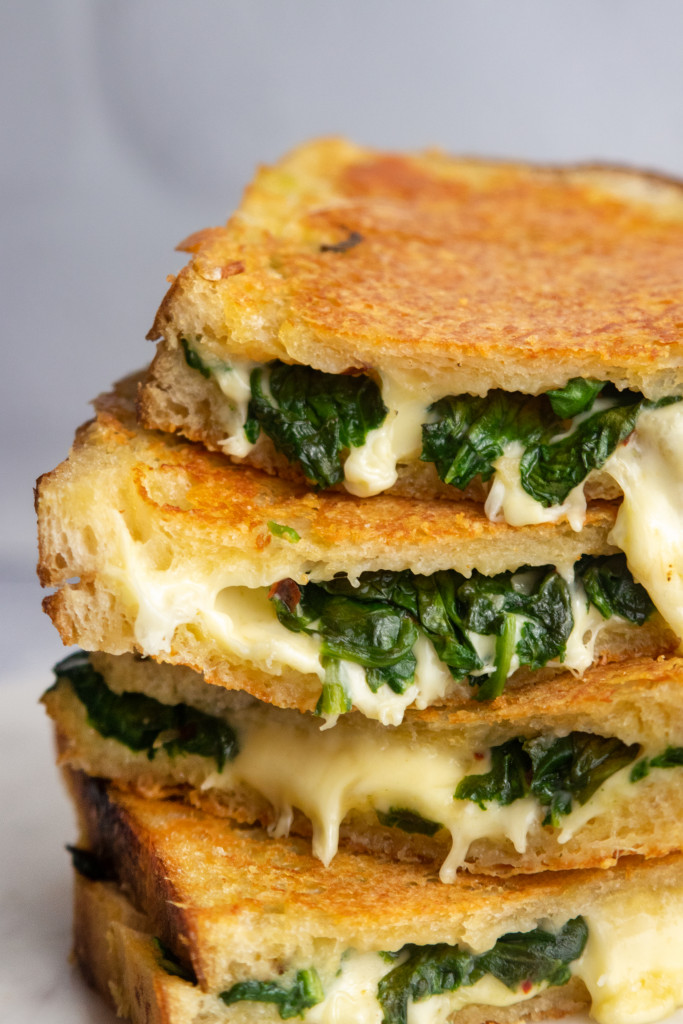 All the beloved flavors of a hot and bubbly spinach dip, wrapped up between two crispy-crunchy slices of bread. You can use either softened butter or mayonnaise to stick the Parmesan cheese to the outside of the bread slices - whatever you have on hand!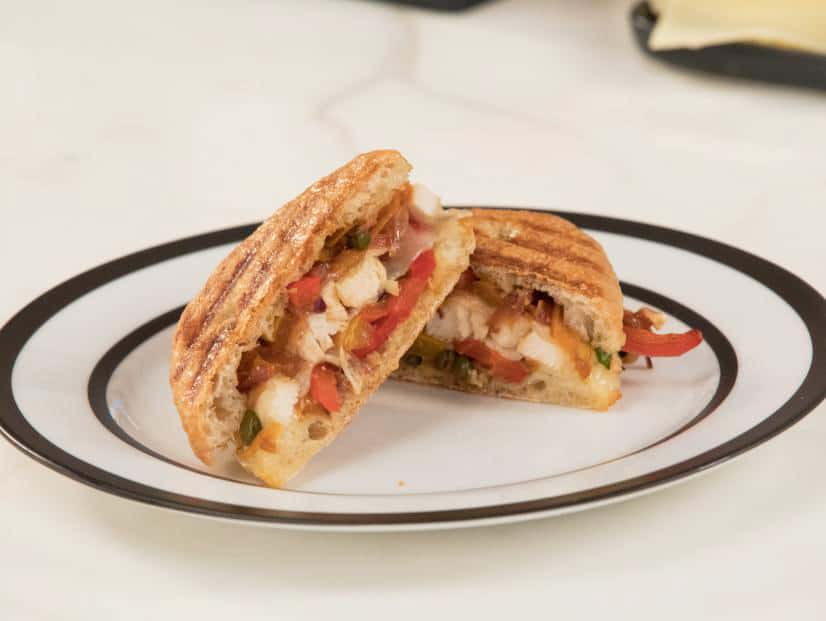 This panini has fresh flavors of bell peppers, capers, balsamic and basil - but with comforting melty provolone and chicken, too. It's helpful to have a panini press, but you can easily use a heavy skillet to press them down in a pan. This is everything we want out of an Italian grilled cheese recipe!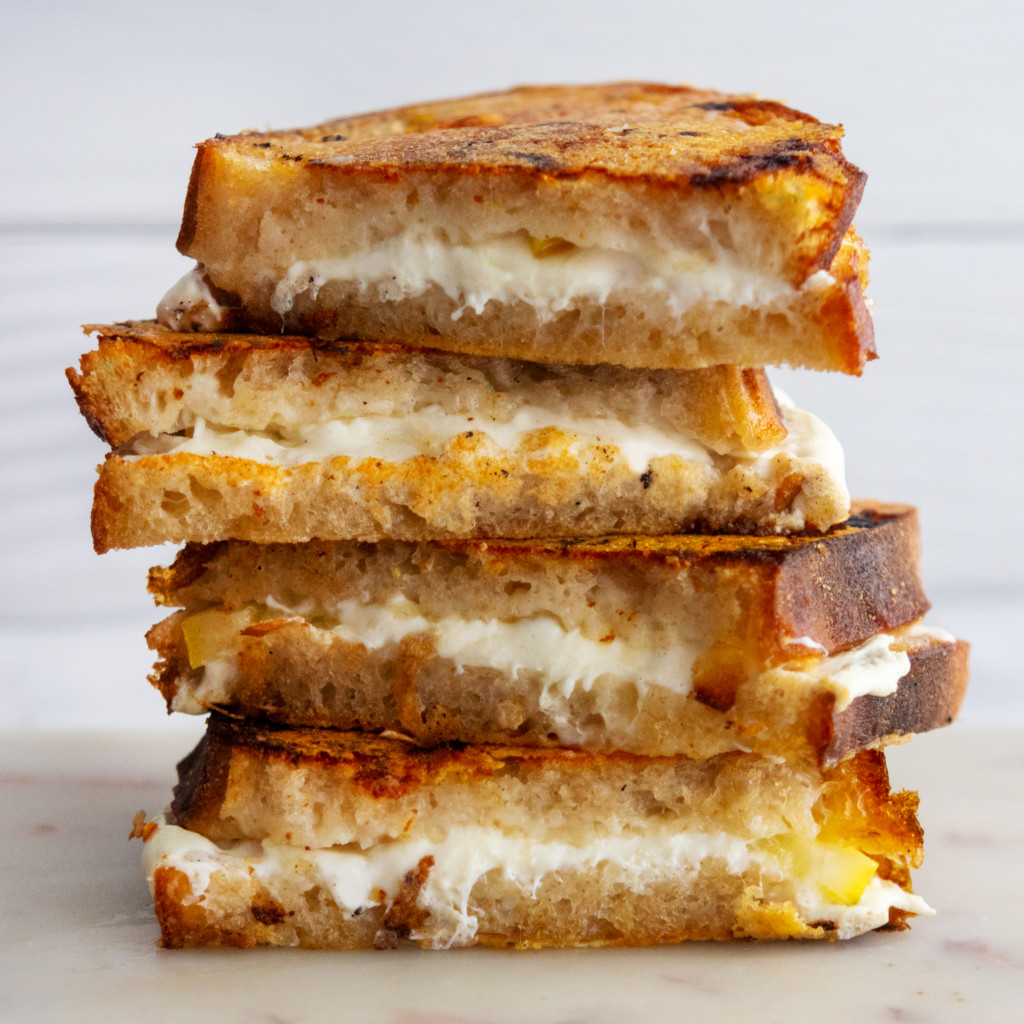 Trust us on this one! Slices of lemon add tons of bright flavor to this otherwise ooey-gooey grilled cheese. It's the best of both worlds.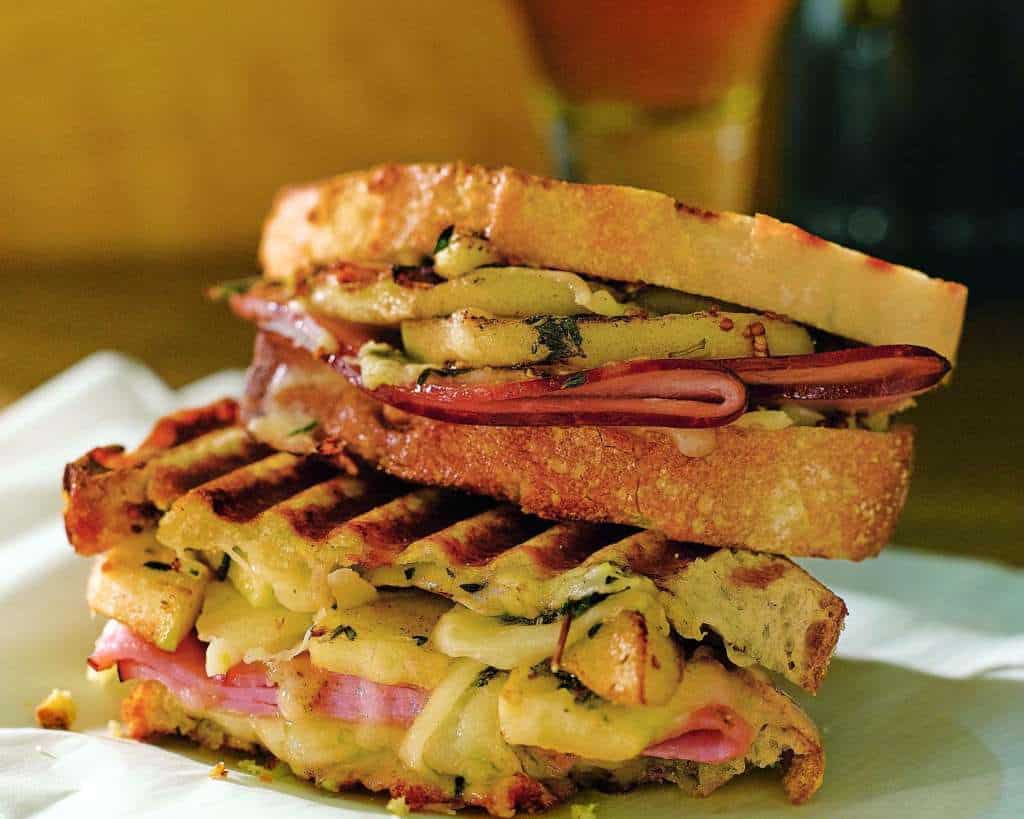 After trying sauteed apples and fresh time with your ham and cheese, you'll never want to go without it again. This delicious combination is reminiscent to the flavors of the holidays, which makes it all the more comforting!