Get To Know The Different Types Of Italian Salami!
You must be signed in to print this content
Toscano, prosciutto, soppressata, oh my! We've got the ultimate guide to navigating the Italian salami aisle.
The world of Italian salami is vast, and even the simplest of grocery stores often carry a wide array of them. So when it's time to craft a mile-high
muffuletta
or build a charcuterie board, the options can feel a bit overwhelming - is Soppressata the pick? Calabrese? Toscano? What about pancetta? Relax, and sit back - we're going to walk you through the different types of common Italian salami you'll find at the grocery store with some quick and easy bullet points!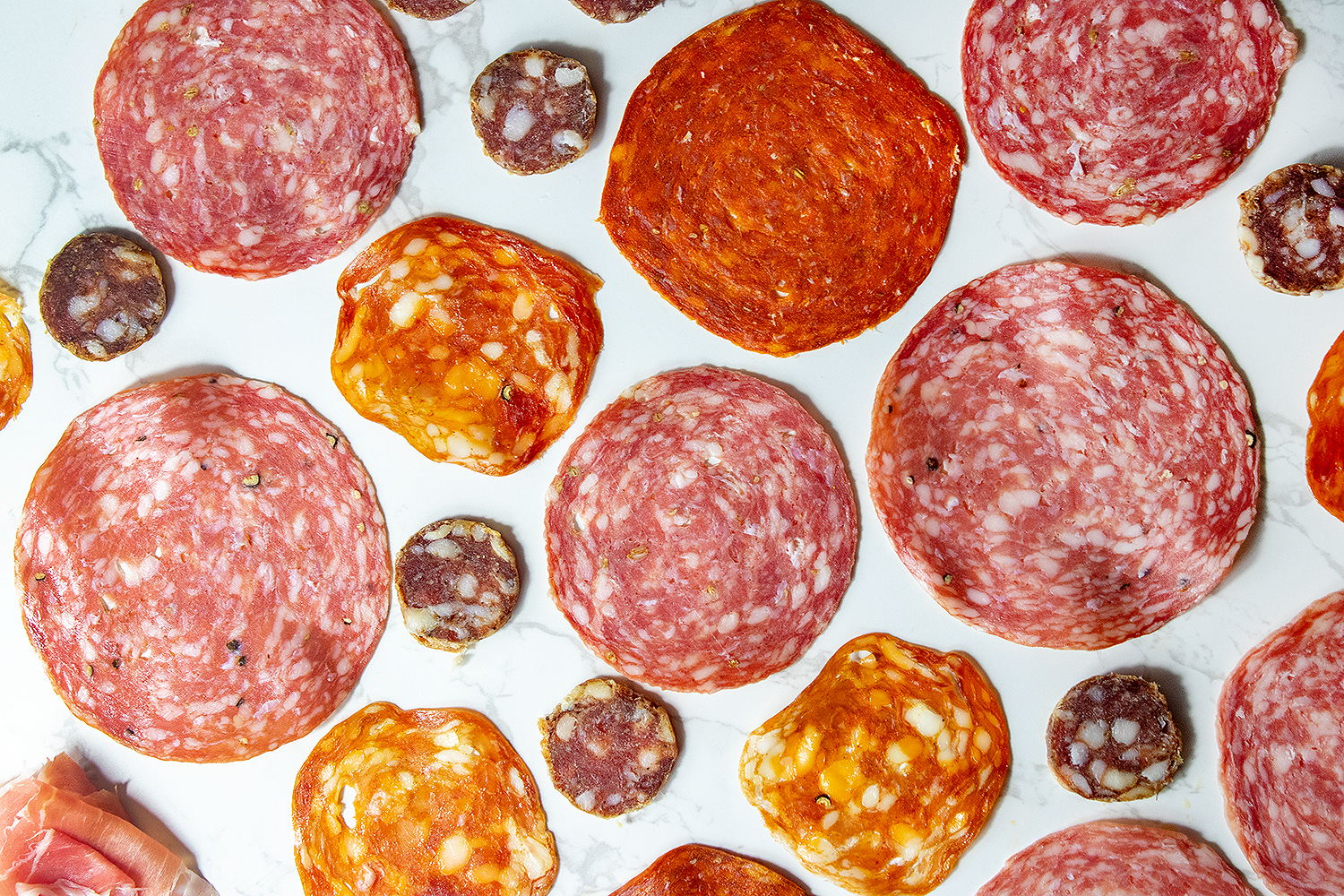 What is salami, anyway?
Salami refers to a cured meat, often sausage. The word "cured" refers to a preservation method mainly using salt, which draws out the moisture of a food product and increases its longevity. Salami is fermented and air-dried, and it's almost always made of pork. For the record, there are 
hundreds 
of varieties of Italian salami - so we'll just be covering the ones you'll most likely find at the store. Additionally, even the most traditional types of salami can be made in different ways across Italy - just know that it's all good, and you can't go wrong!
Let's get into our favorite types of Italian salami! Let's go from most common to least common.

Genoa
One of the most common Italian salami varieties, this cured meat originated in the northwestern Italian town of Genoa. It is always made of pork, but sometimes contains beef or veal as well. Its distinctive flavor comes from seasonings such as garlic, salt, both white and black peppercorns, and wine. It has a relatively mild flavor and a rich texture.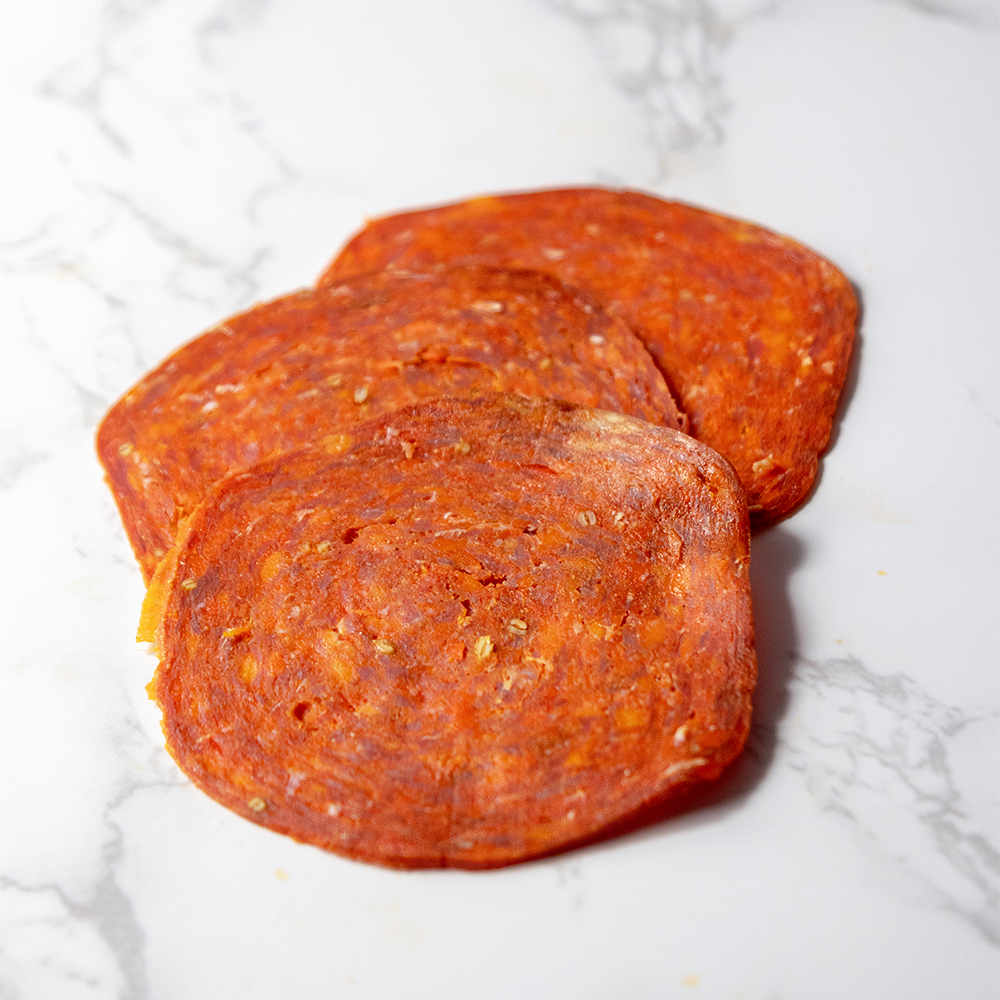 Pepperoni
We all know this one! This cured pork and beef salami is most commonly known for topping off pizzas with its salty, fatty flavor. Its most characteristic quality is its red color, which usually comes from a curing agent called Sodium Nitrate. To avoid overly-processed additives, we try to opt for pepperoni without added nitrates or nitrites (Olli is a great brand!)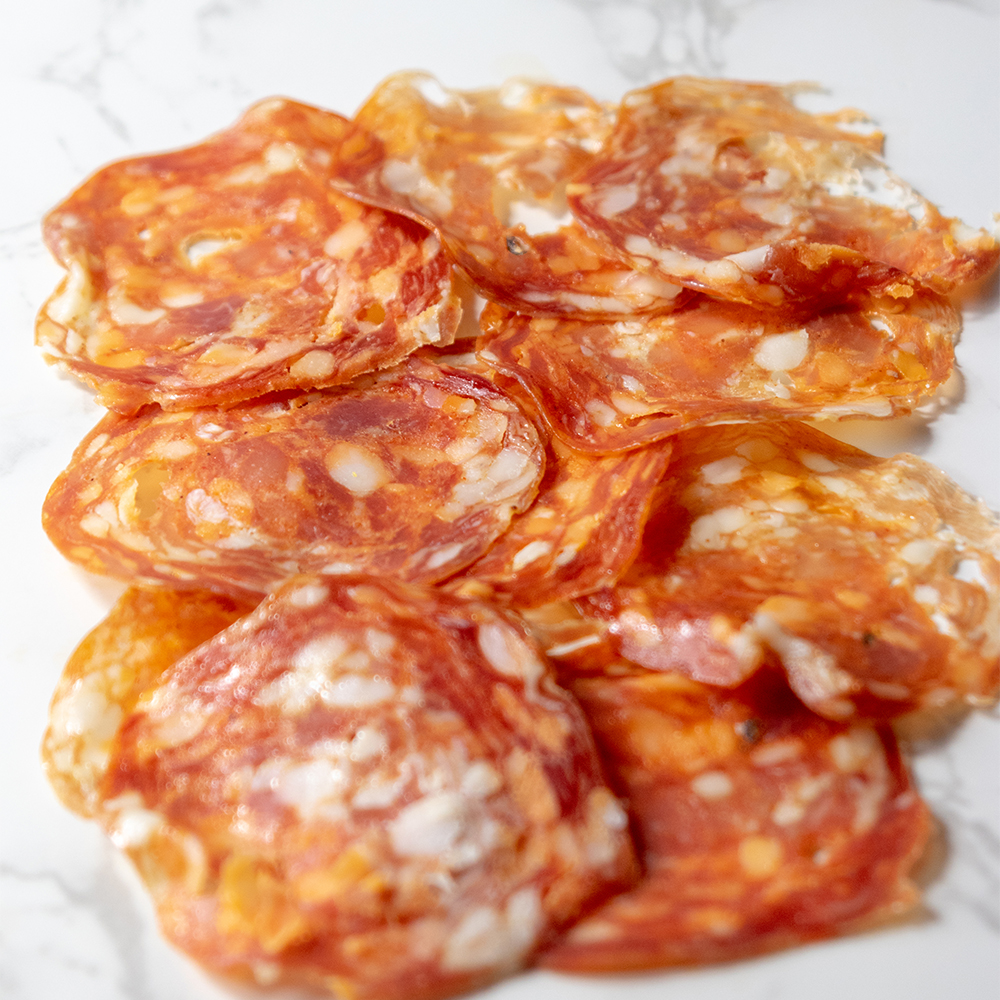 Calabrese
Anytime you see the word "Calabrese" or "Calabrian," it's usually a sign that the product is a bit spicy - and the salami is no exception! Calabrian hot peppers are added to this traditionally pork-only salami, giving it a fiery bite that's delicious on pizzas, in sandwiches, or even on charcuterie boards... as long as proper warning is given to your guests! While it is spicy, it has that signature warmth of flavor that comes along with Calabrian peppers, too, and it's a delicious salami to eat.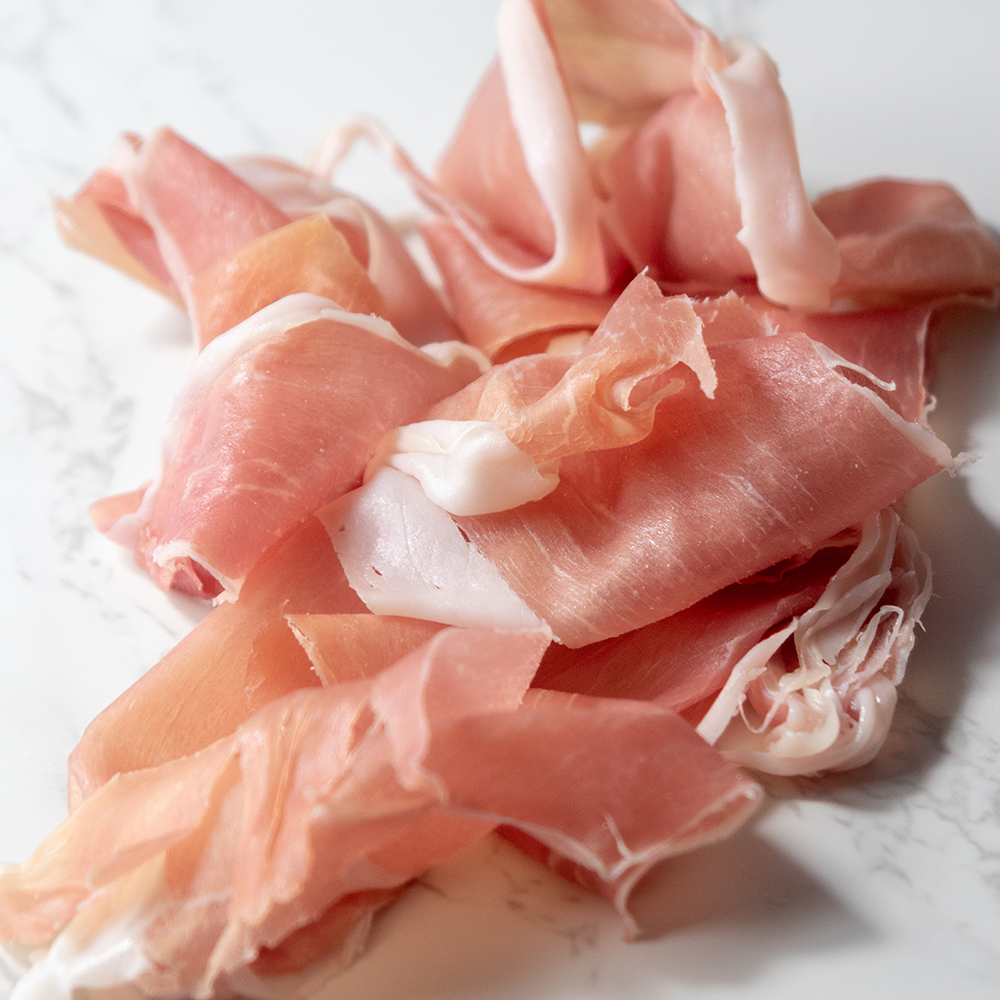 Prosciutto
Unlike the previous salami we have discussed so far, Prosciutto is not a sausage - it is instead made from pork legs, which are cured, seasoned, and sliced into incredibly thin pieces. There are quite a few varieties of Prosciutto: crudo, which is the salt-cured, paper-thin delicacy Americans are most familiar with - and cotto, which is very similar to ham. We love to eat Prosciutto crudo in tons of ways, from simply making an appearance on an antipasti platter to making its way into salads, pastas and more. Prosciutto cotto is great on sandwiches, like Giada's France Meets Italy sandwich!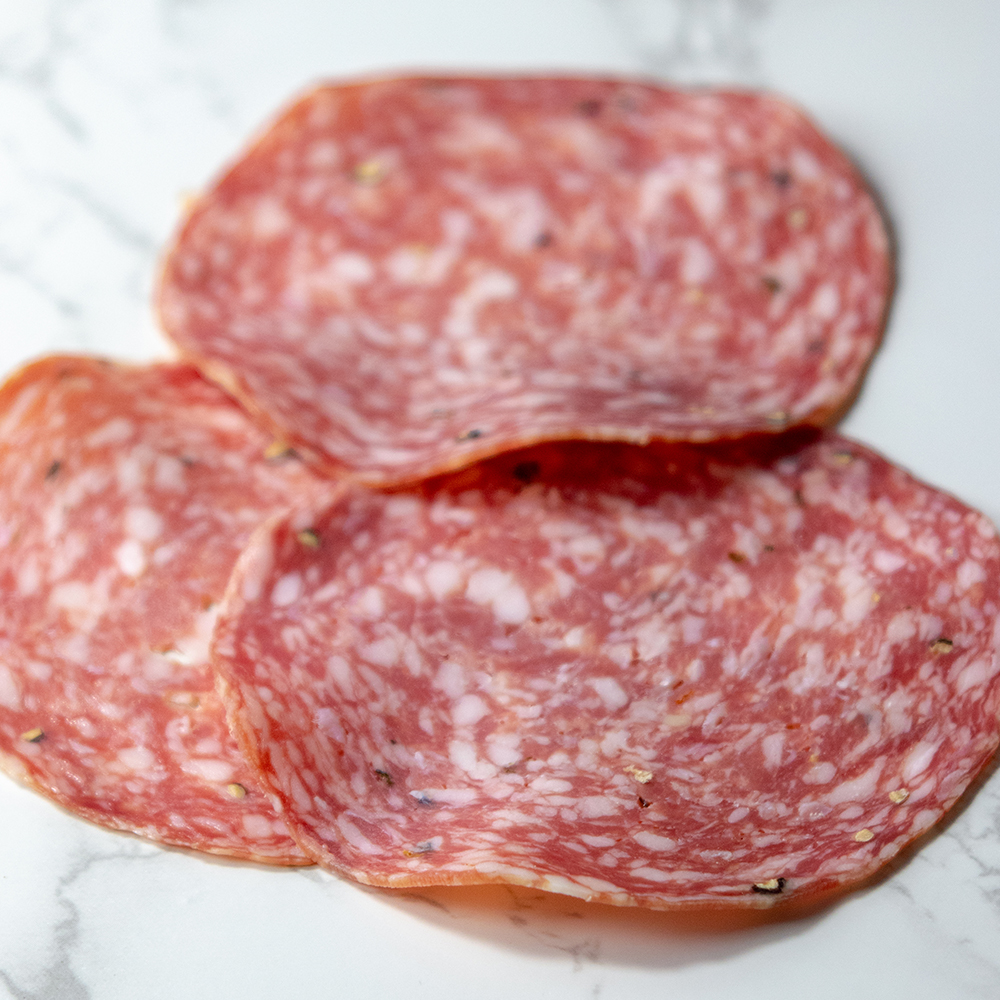 Soppressata
Soppressata is made with leaner cuts of pork, as opposed to the richer cuts in other salami. The common seasonings include salt, pepper, rosemary, chili peppers, garlic, and even a dash of clove or cinnamon. It is made differently all over Italy in different regions, and the appearance can vary quite a bit as well. It is almost always characterized by its larger, coarser grind of the meat, as opposed to being finely ground. It's perfect for cheese boards.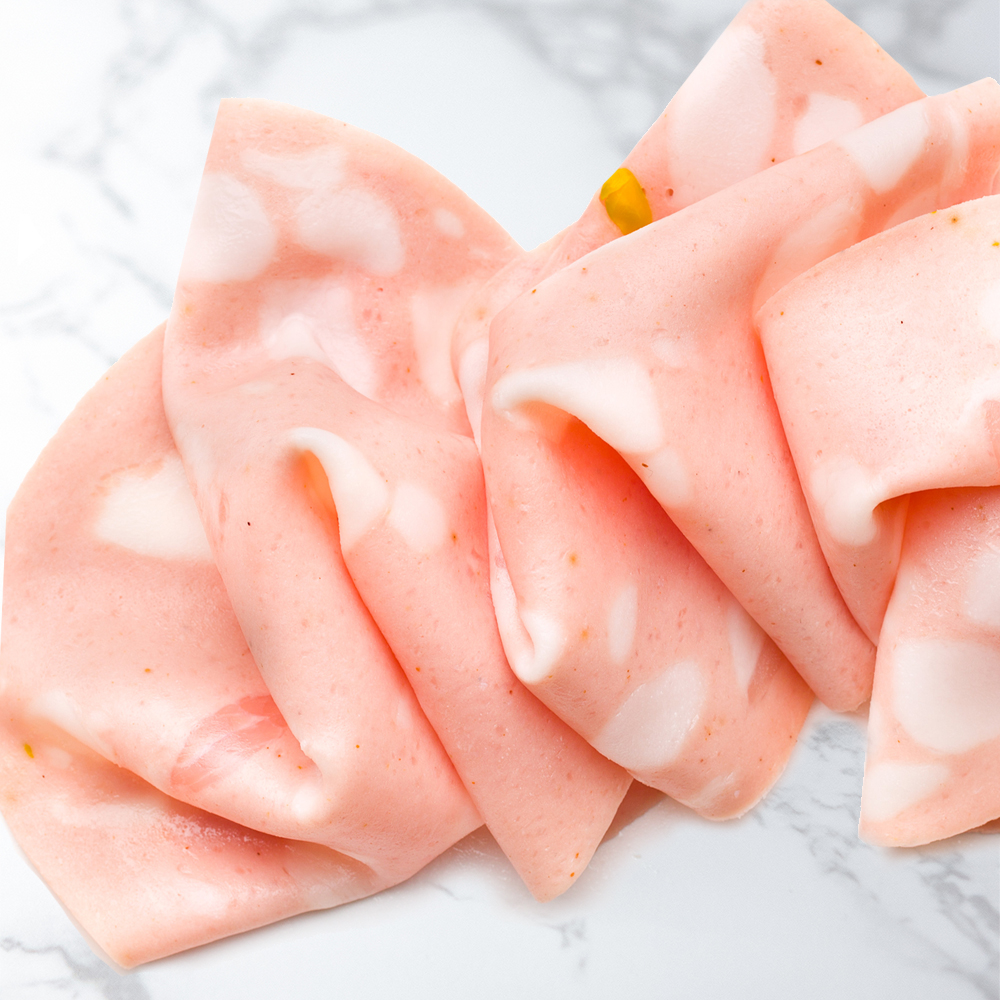 Mortadella
Think of Mortadella as Italian bologna - but, in our opinion, a much more delicious version! Like bologna, mortadella is an emulsified sausage product - and it actually does hail from Bologna, Italy. It is characterized by the presence of fat cubes dispersed throughout, and it's studded with green pistachios. It's absolutely delicious on sandwiches, and it's the star ingredient of one of Giada's favorite pizzas in Rome.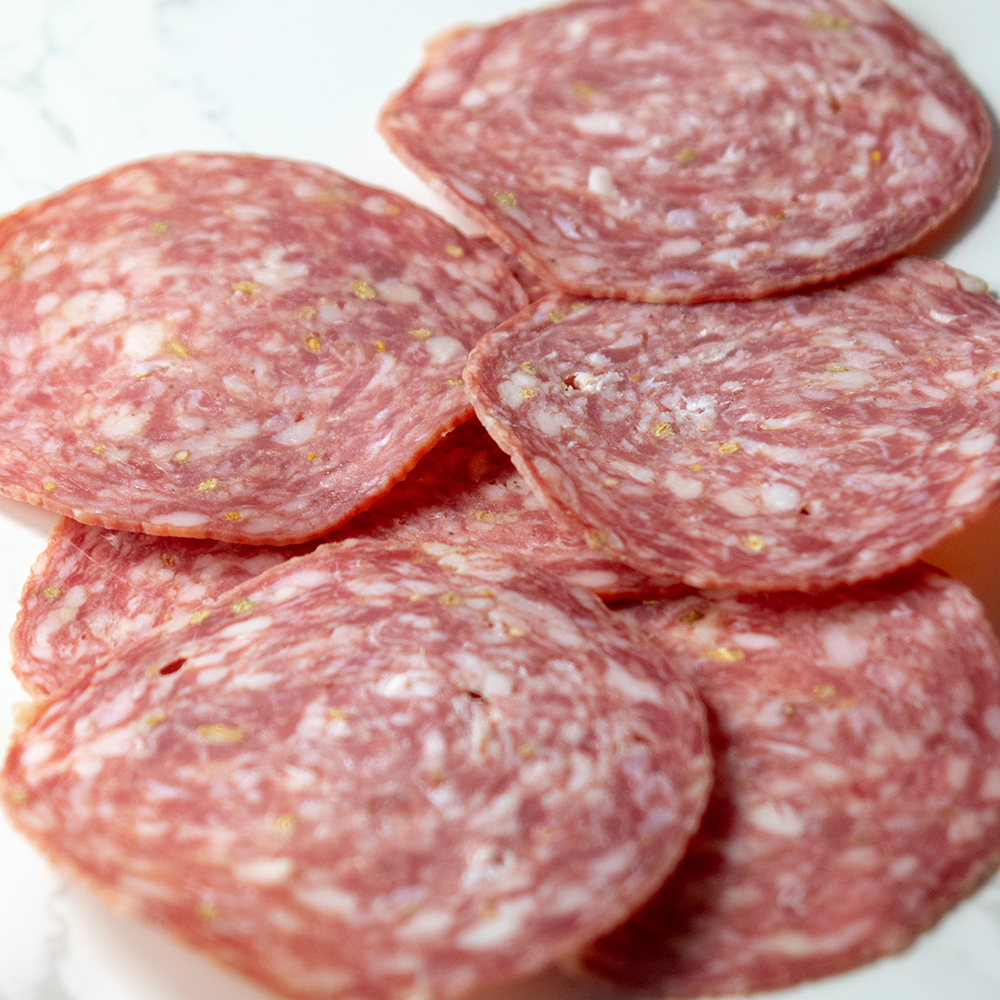 Toscano
This traditionally pork and beef salami originates from Tuscany, and it has a delicious mild flavor. Salt, pepper, red wine and garlic are the main seasoning components of traditional Toscano. It tends to be a bit leaner than other traditional salami varieties, but still boasts a decadent and rich texture. This is a great popular salami to add to cheese boards, muffuletta, or any case that calls for assorted salami!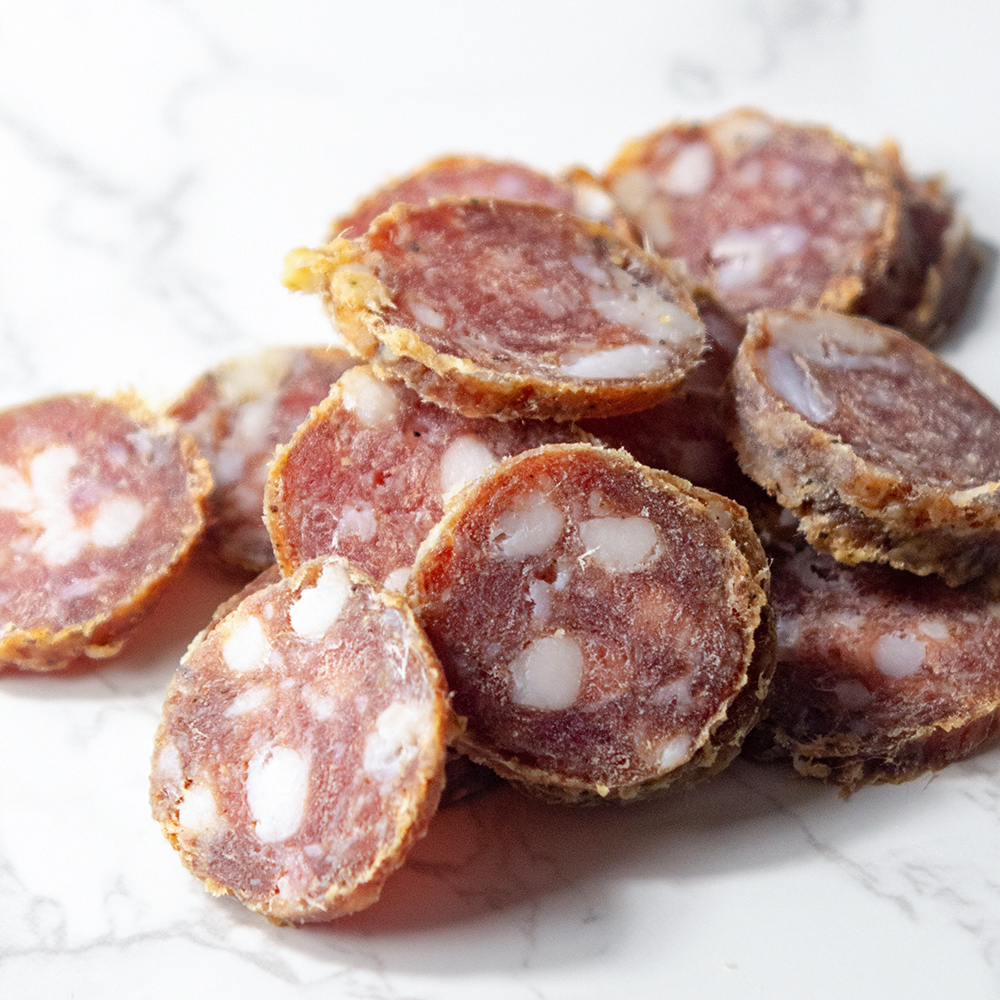 Finocchiona
Finocchiona is another salami that hails from Tuscany, and it has one component that makes it unique: the use of fennel! This lean pork salami came about during the Renaissance, when fennel was a much cheaper alternative to pepper. The fennel gives it a distinctively savory flavor, similar to Italian sausage.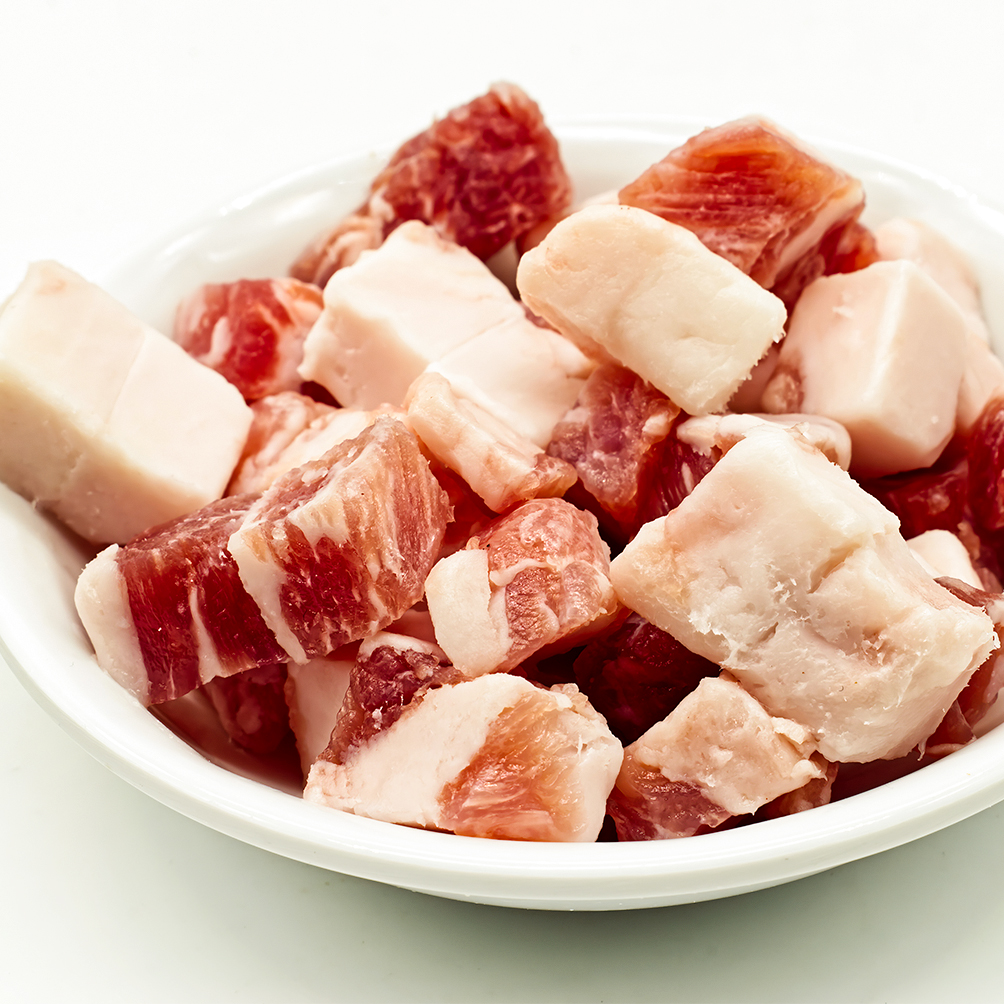 Pancetta
Pancetta, which is lovingly often referred to as "Italian bacon," is a wonderfully rich product from the pork belly that's salt-cured and aged. Unlike bacon, pancetta can be eaten in its raw state - it's equally delicious eaten that way, or eaten cooked. Raw pancetta is best eaten in the thin-slices as opposed to the diced pieces that are intended for cooking. Giada uses pancetta in a multitude of recipes to impart that rich, salty pork flavor into food.
---
Of course, the list doesn't really end there - there are 
hundreds 
of varieties of salami out there! Head to your local Italian deli and get to know all sorts of authentic varieties, from bresoala to Speck and lardo to guanciale.