Something Old, Something New: Bobby And Giada In Italy, Episode 2!
You must be signed in to print this content
It's all about the old and the new in episode 2 of Bobby and Giada in Italy.
We all know Rome is an ancient city - it's like a walking museum, filled with architecture and art from the past, and classic dishes that have been made for centuries. In Bobby and Giada In Italy, episode 2, there's a focus on the old 
and
the new. Innovative new chefs have stepped on the scene in Rome, and they're creating unique new recipes - often by putting old Italian classics in a new light. Bobby and Giada delved into some of these amazing creations - and we even have a few recipes for you to try your hand at them in your own kitchen!
Bobby and Giada make their first stop at
Sforno
, in the movie district of Italy. Chef Stefano Callegari is the head of the kitchen at Sforno, and Giada thinks he's a bit of a genius for this one particular recipe: cacio e pepe pizza. His method for making this pizza blew our minds - and yes,
we have a recipe
inspired by it for you to make at home, too! As we all know, pasta water is the secret to making delicious cacio e pepe, and thats that Chef Stefano emulates in this recipe. He sprinkles ice over the raw pizza dough before putting it in the oven, and when he pulls it out, he sprinkles the freshly grated cheese all over the pizza.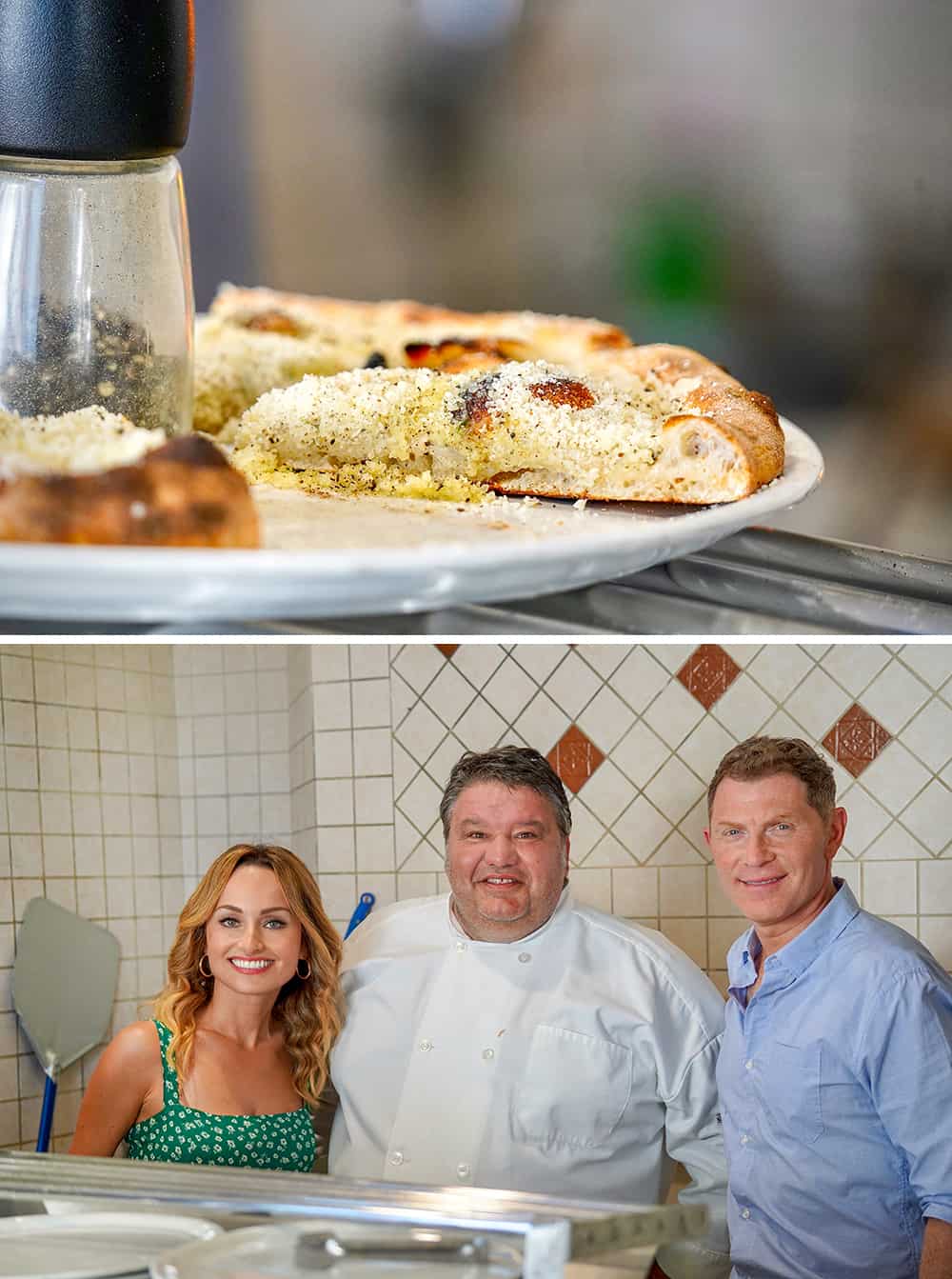 "Cooking pecorino in an 800 degree oven makes it bitter and separates it. So, preserving the flavor of the pecorino by adding it to just the warm pizza dough with water was just... the best thing I've ever seen." - Giada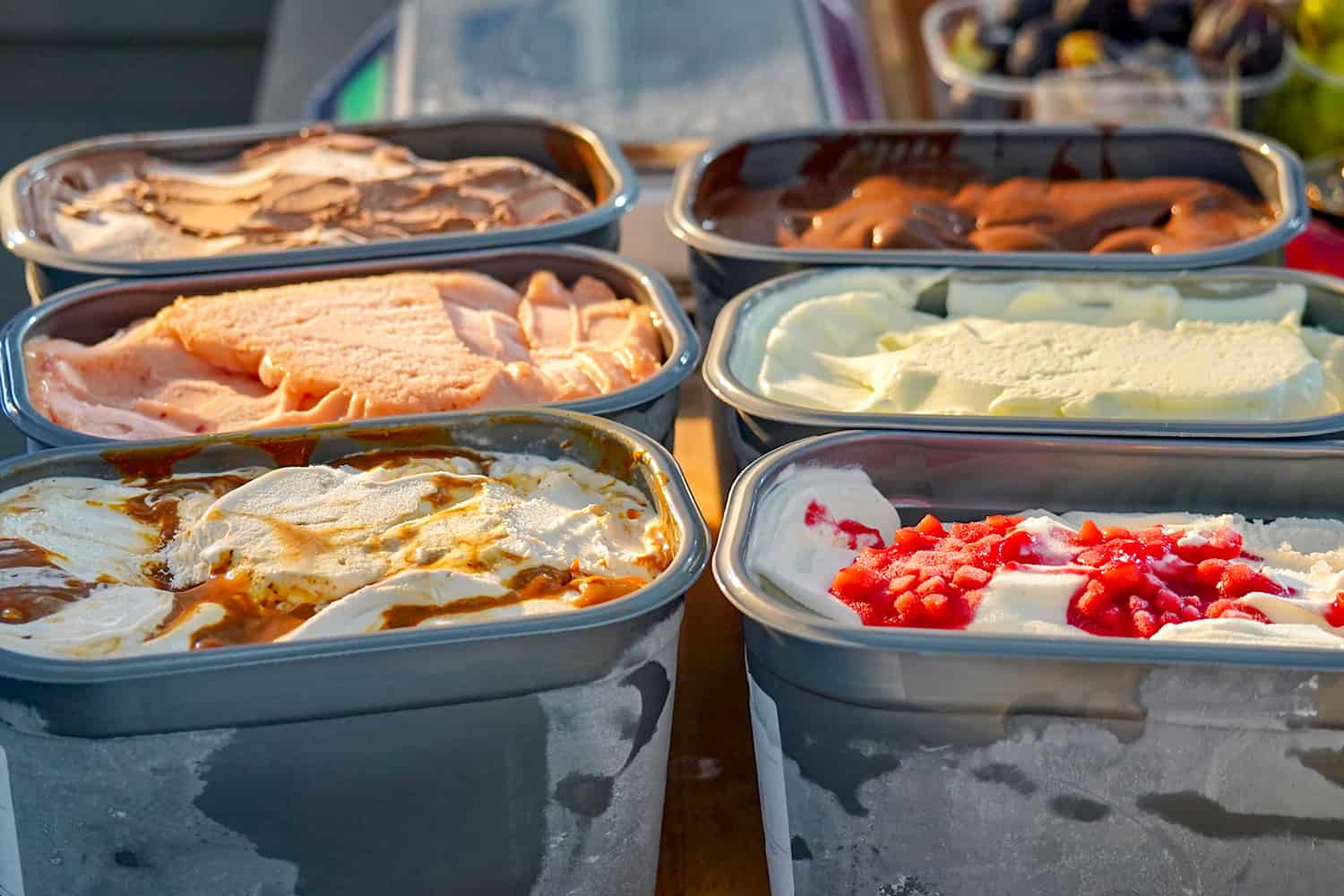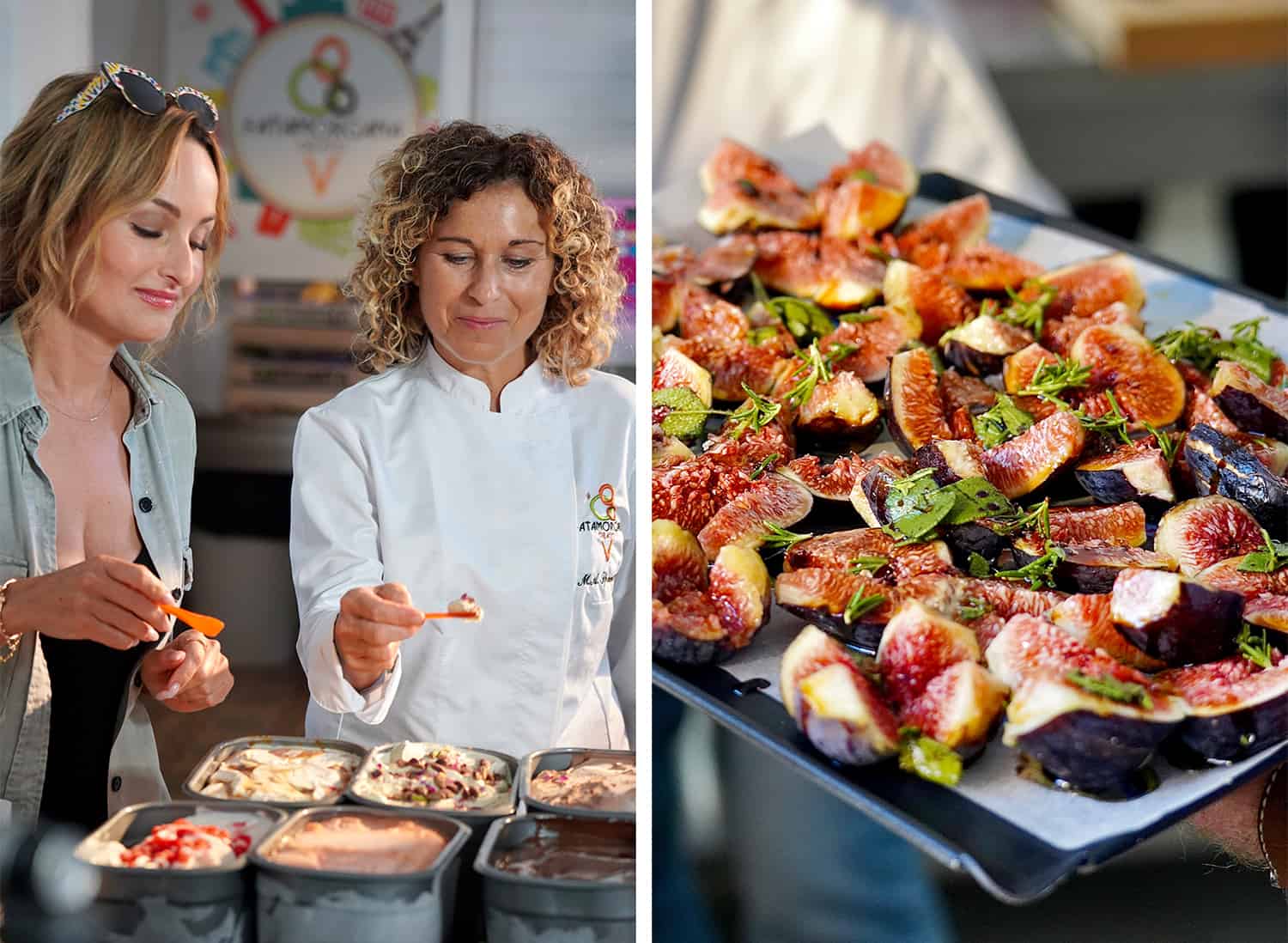 After some pizza, the duo headed just outside of Rome to check out the Fatamorgana gelato test kitchen with chef Maria Agnese. Bobby and Giada got to try their hand at making some gelato, and Chef Maria showcased one of her own innovative flavors using classic Italian ingredients. Fatamorgana just so happens to be one of Giada's
favorite gelato shops in all of Rome
, and you can read more about the tour here. Lucky for us, there are
two Fatamorgana locations in Los Angeles, too
!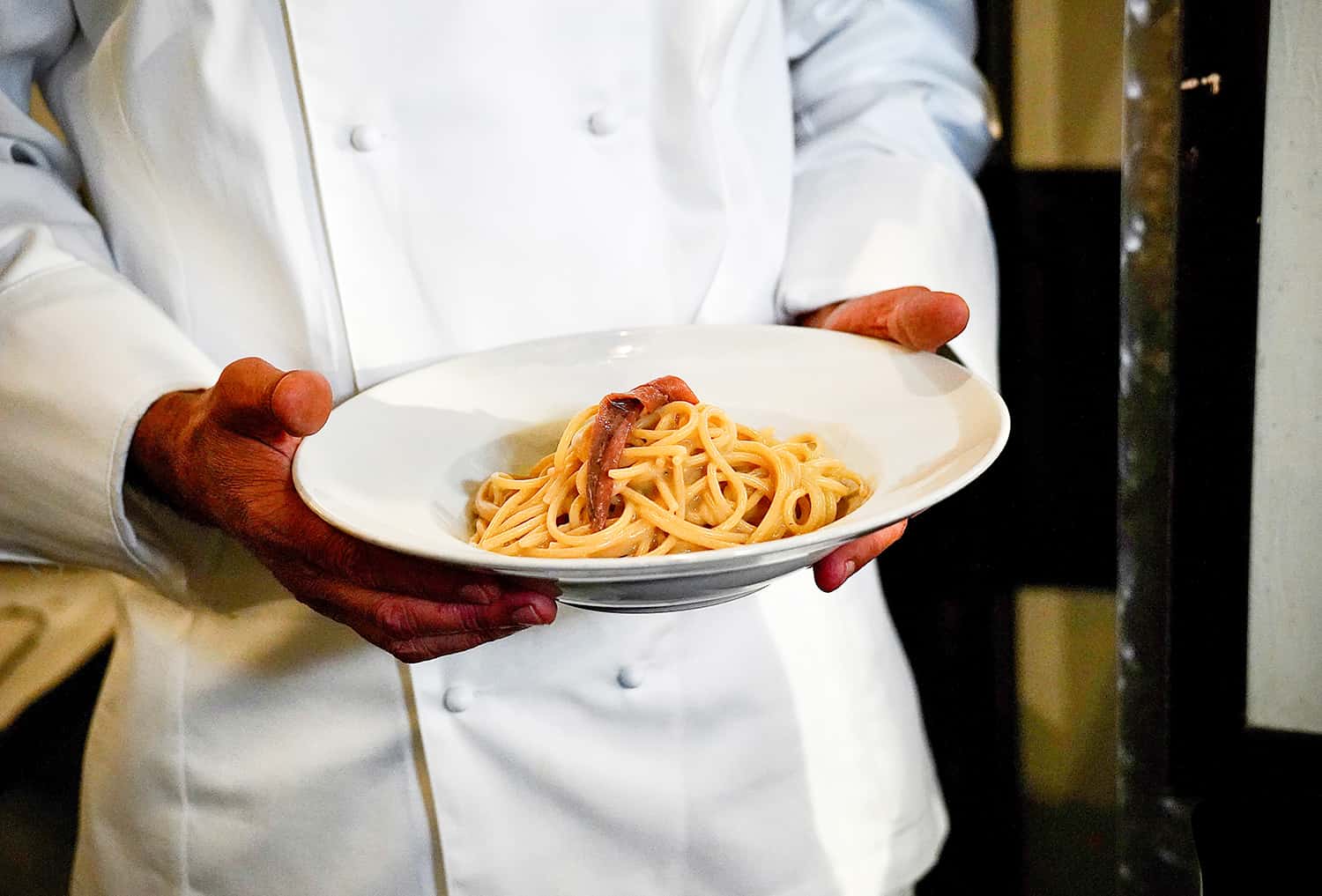 Even though they already stopped by Roscioli in episode one, it warranted another visit to the Salumeria. Bobby tried out a spread of incredible cured meat, and learned how to make a super-simple, beautiful pasta dish: Anchovy Butter Pasta. Want to give it a whirl at home? We've got
just the anchovies to do it
.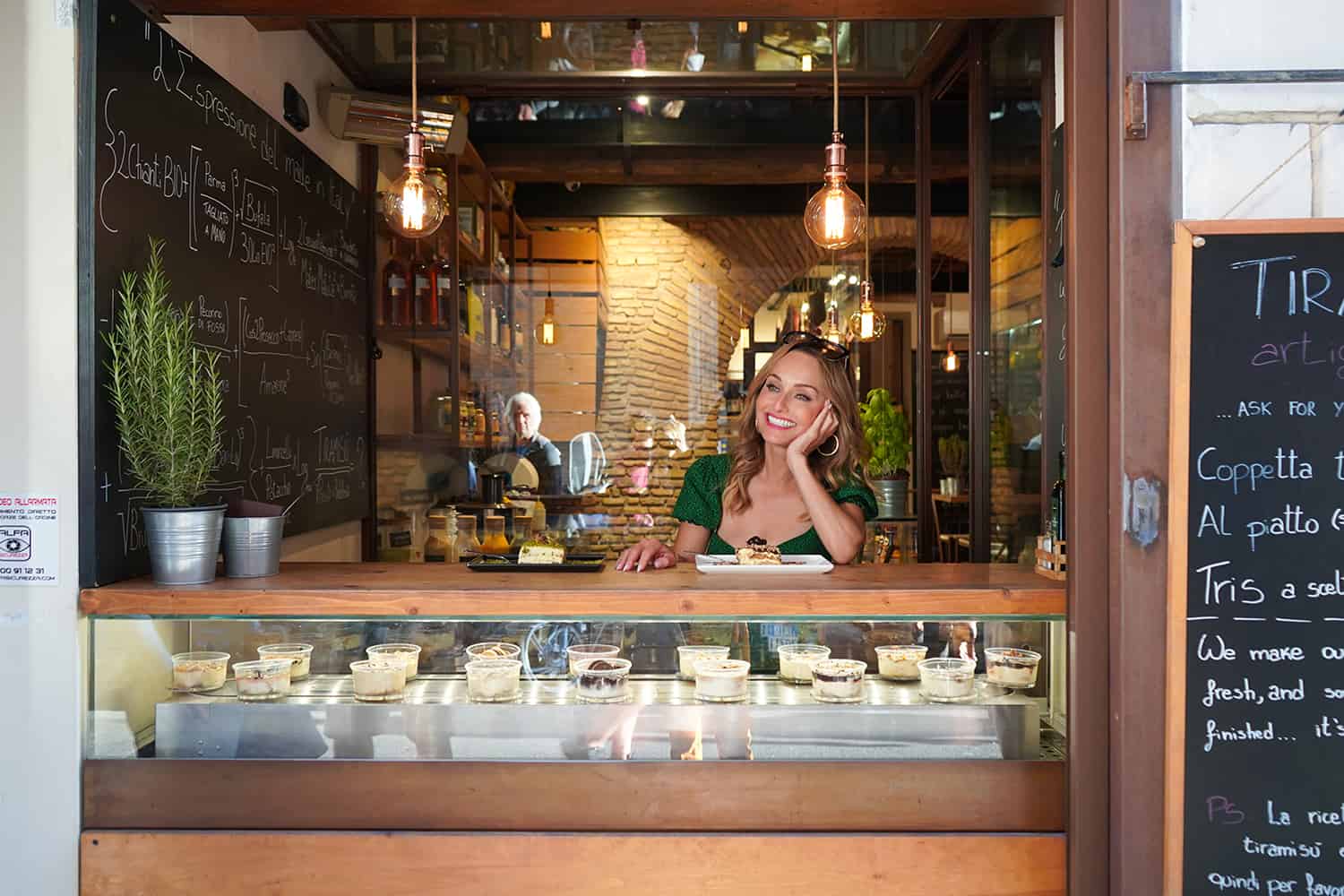 When in Rome and in need of a pick-me-up, turn to tiramisu - it literally means "pick-me-up"! Giada grabbed a slice in the afternoon at Mr. 100 Tiramisu before setting off for more activities. She opted for the pistachio flavor - and once she headed back home to the 'states, she created a pistachio tiramisu recipe inspired by the one she tried.
Grab it here!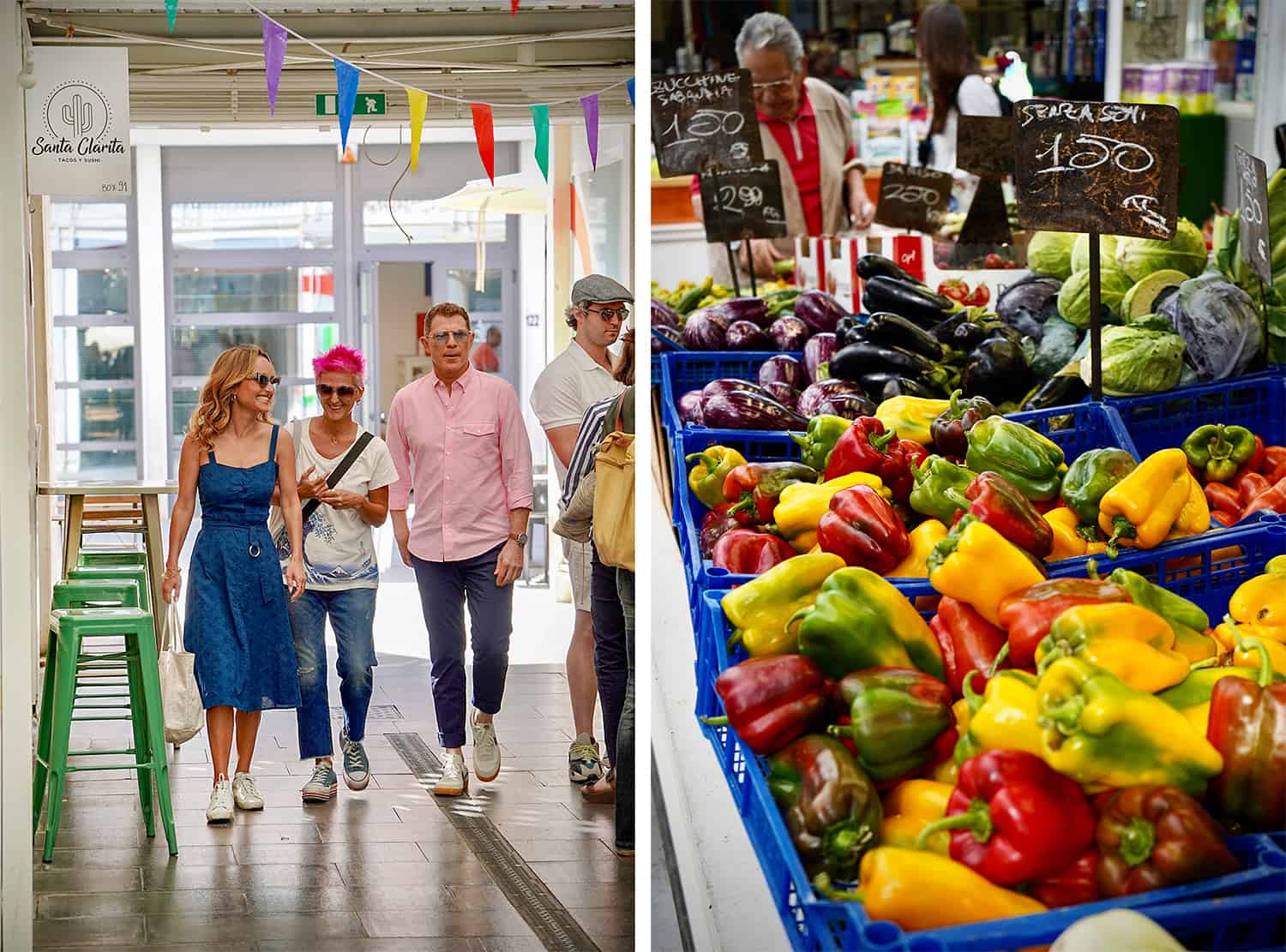 Next, Bobby and Giada go on a culinary adventure with Chef Cristina Bowerman - a Michelin-starred chef in Rome who's well-known for her new take on classic dishes. The three spend the day wandering Testaccio Marketplace and Volpetti Meat And Cheese for the best ingredients to prepare a dinner together - the Italian way! Chef Cristina makes an incredible inside-out version of Amatriciana that we can't wait to replicate at home, Bobby makes an Italian pepper pesto on crostini, and Giada makes a beautiful spread of arugula, figs, peaches, pecorino - something we're
definitely 
going to be making in the summertime.
Next, Giada fills us in on her favorite coffee drink in Rome - the shakerato! If you've followed us on Giadzy for awhile, the shakerato is nothing new -
but here's how you can make one at home
. It's the perfect energy boost before checking out an art restoration studio with her mom, Veronica - "Merlini Storti".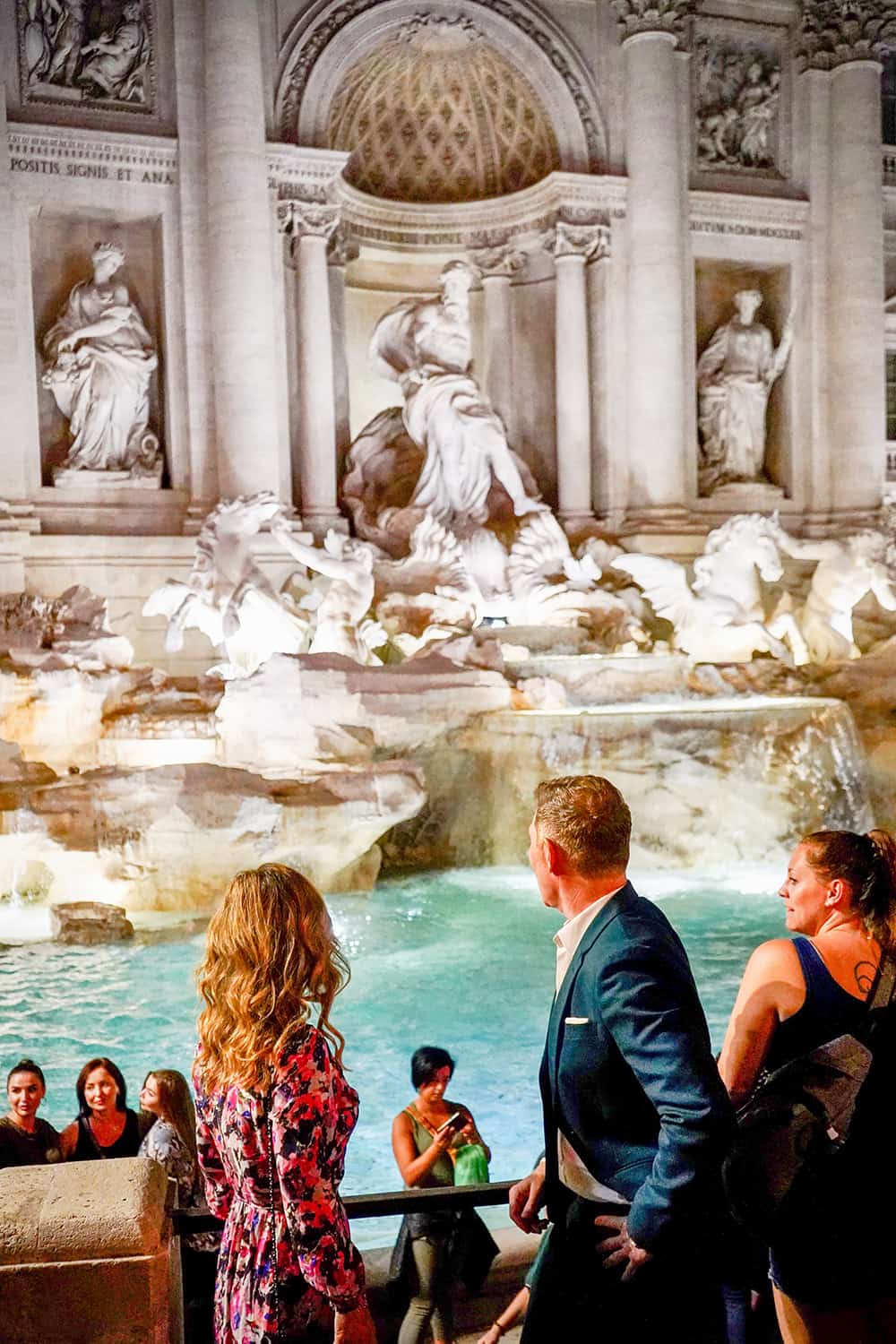 For their very last stop in Rome, Bobby and Giada fulfill a final tradition - tossing a coin into the beautiful, iconic Trevi Fountain. 
Tune back in next week for our behind-the-scenes photos and recipes for episode 3 in Tuscany!