These No-Cook Pasta Sauces Are Perfect For Summer
You must be signed in to print this content
The only thing you need to cook in these recipes is the actual pasta itself!
At this time of the year, we're all about recipes that require the most minimal amount cooking possible. Luckily, it's still possible to get a great meal on the table without having to cook much at all! In these recipes, the only thing you have to do is boil the pasta - which is always a worthy endeavor, no matter how hot it is - and then toss it with some no-cook pasta sauces that you can make in the time it takes for the pasta to finish. Throw on some extra goodies like cherry tomatoes, greens or a sprinkle of cheese, and bam - dinner is ready without breaking a sweat.
No-Cook Pasta Sauces For Summer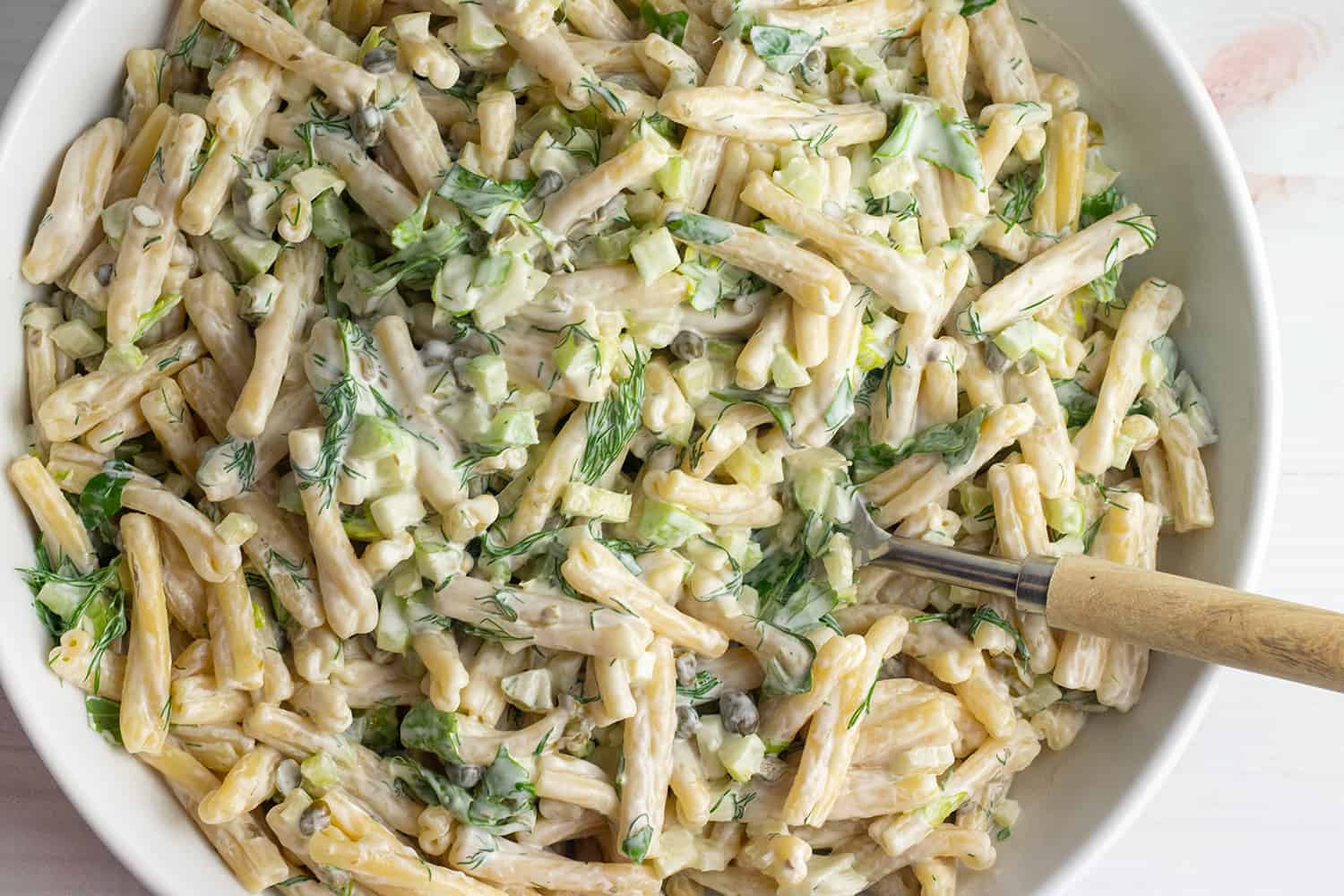 This pasta salad is perfect for summer: you can make it ahead of time, serve it cold, and it goes so well with virtually any protein. The creamy quality reminds us of an old-school macaroni salad, but with fresh herbs and Italian flavors that take it to the next level.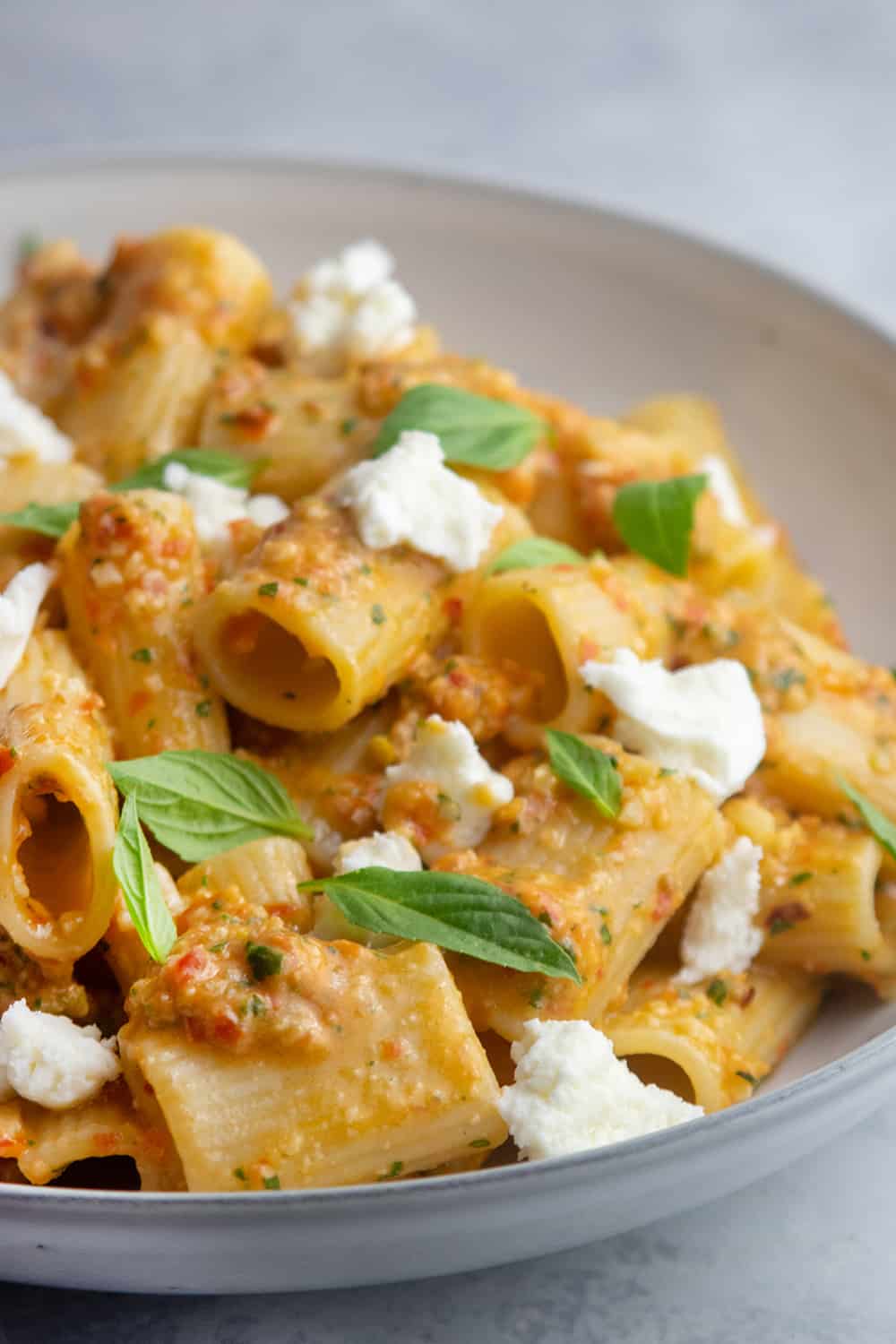 This recipe has become a fast favorite among readers and our team alike - and with good reason! The fresh flavors of this cherry tomato pesto go so well on tons of different applications, from protein to veggies and of course - pasta. We love to toss it with some freshly torn mozzarella and basil.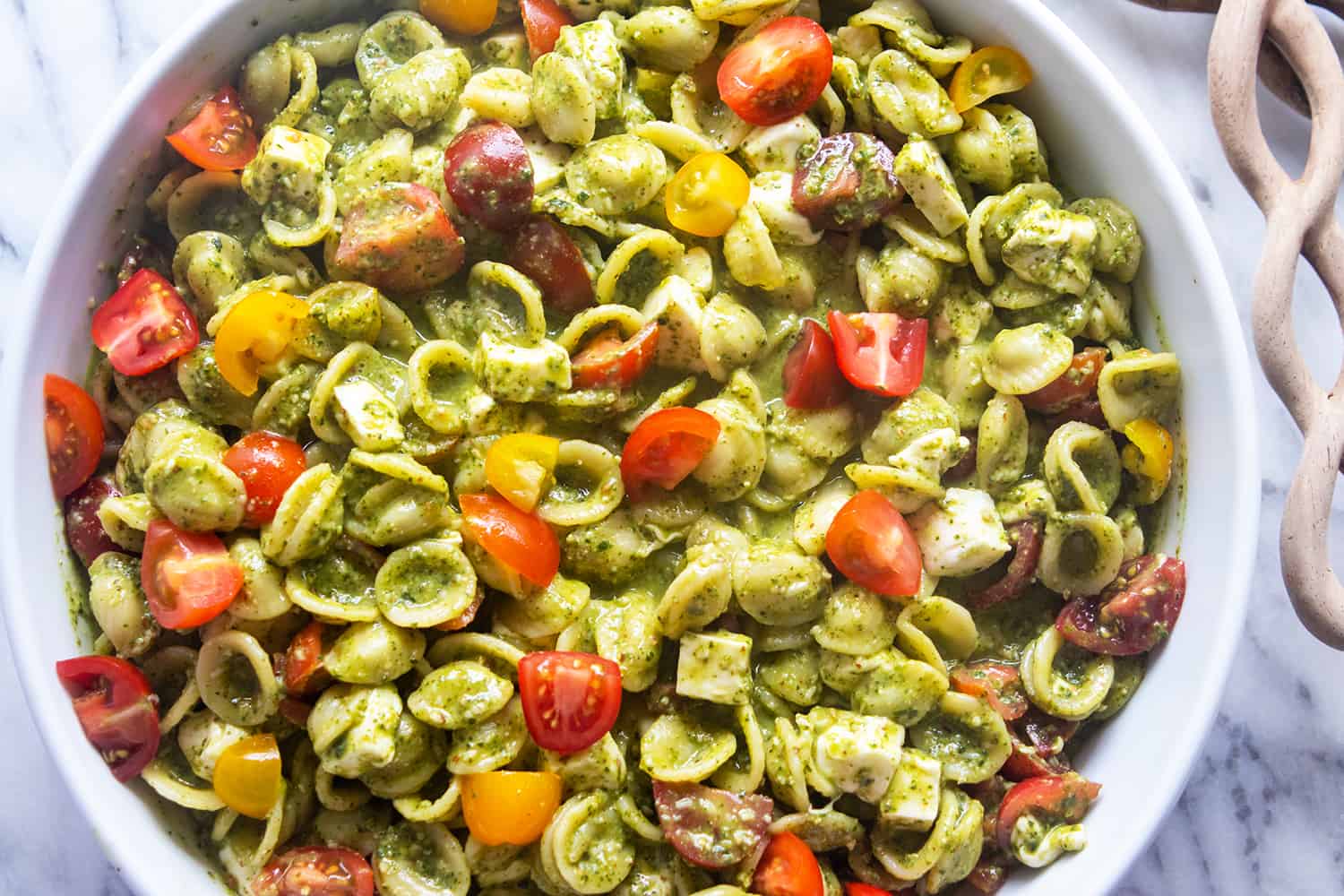 Pesto is one of our go-to sauces in the summer with just about everything! For this pasta, you can blend up the easy almond pesto and chop up a few cherry tomatoes and fresh mozzarella while the noodles boil. It's just as delicious served fresh and warm as it is cold on day 2!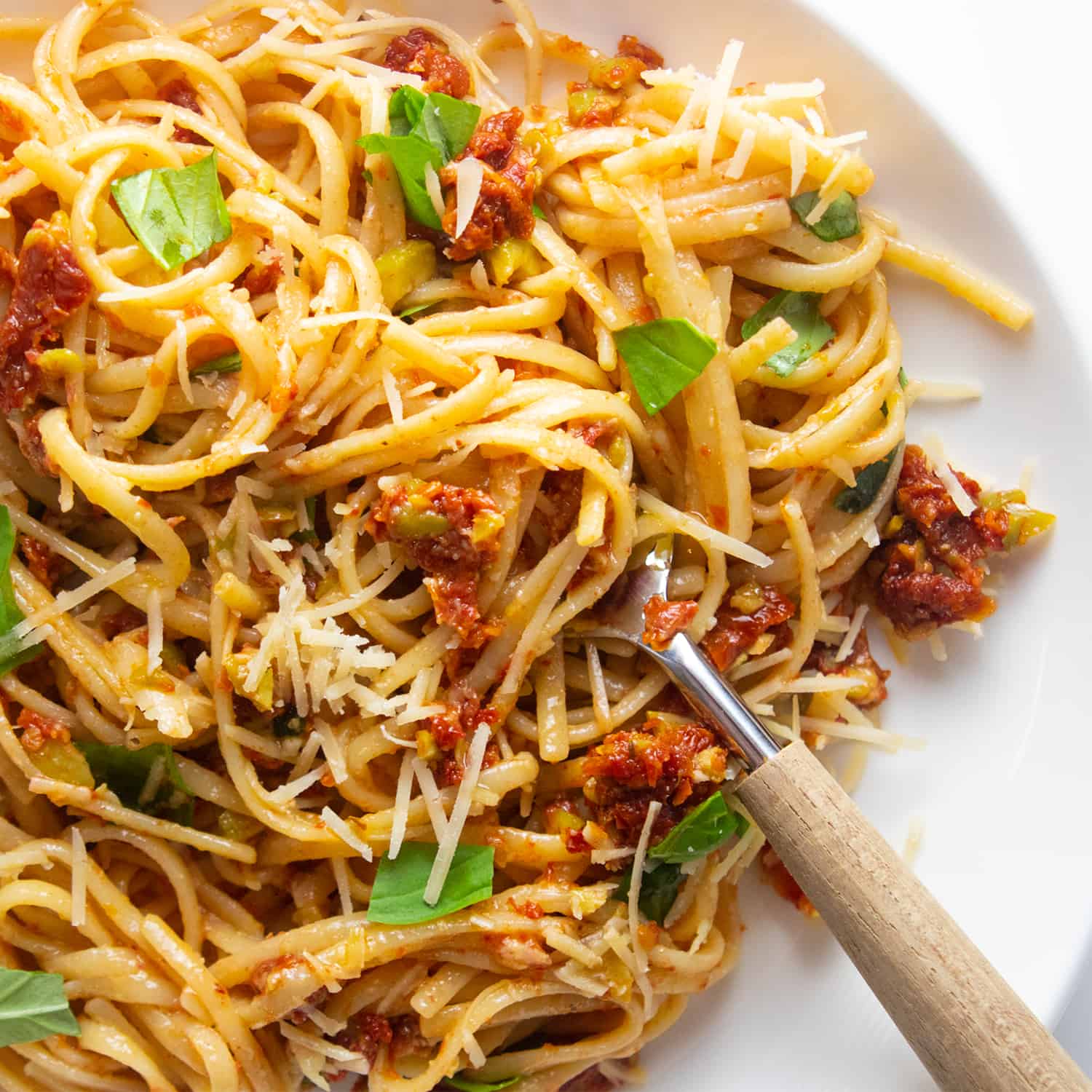 We try to keep jars of green olives and sun-dried tomatoes on hand at all times for the purpose of making this pasta alone! Throw them in the food processor with garlic, basil, lemon and olive oil until it has that coarse, rustic-pesto type of consistency. It has a beautifully bright flavor and it's the perfect food for summer. Tip: it's delicious on crostini, too!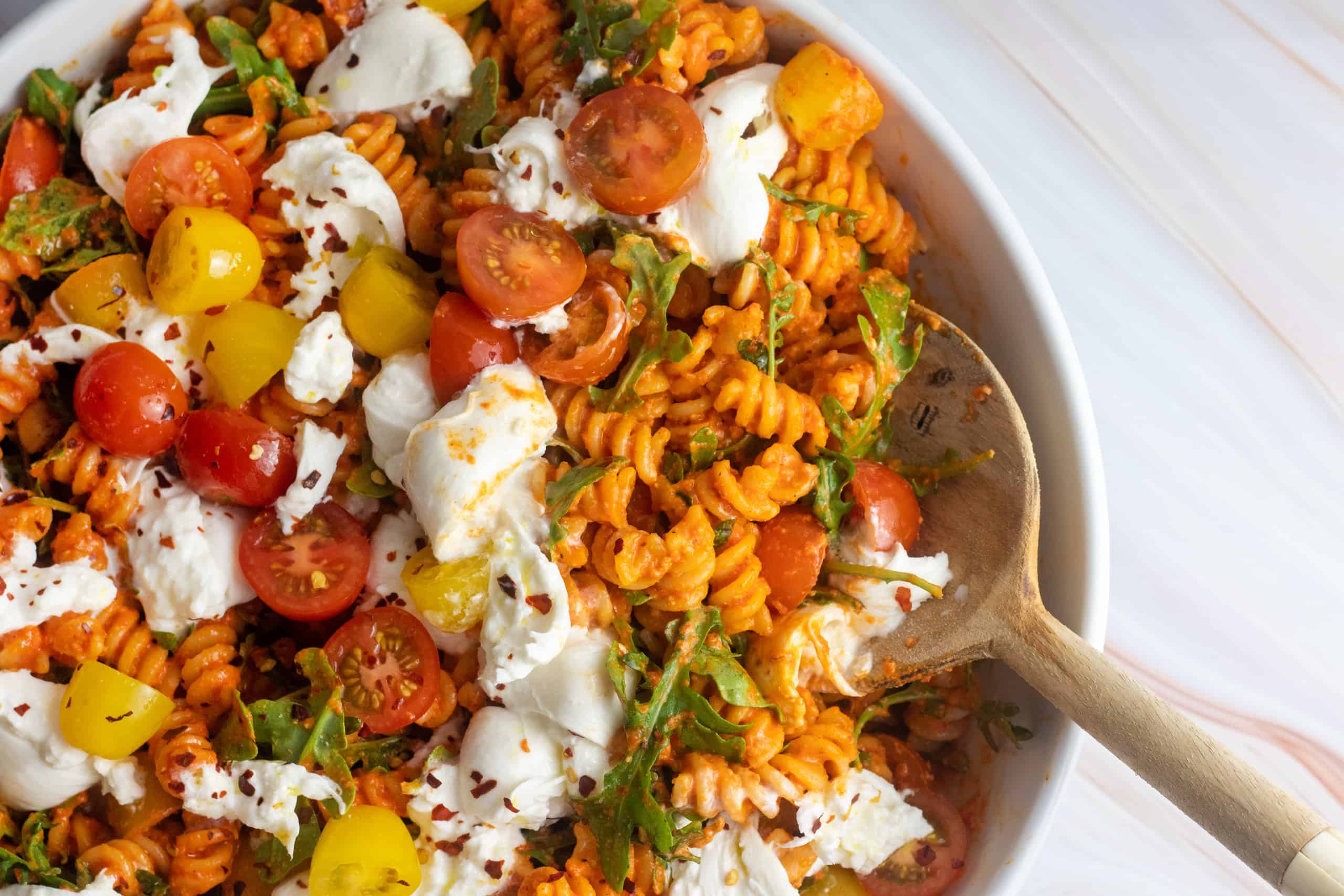 Think of Romesco as a more Spanish version of pesto - it's a bit smokier thanks to roasted bell peppers and paprika, but still has a really bright, sweet flavor as well. We love it in the form of a pasta salad with greens, cherry tomatoes and burrata - but you can put this delicious spread on anything from sandwiches to a great dip for raw veggies!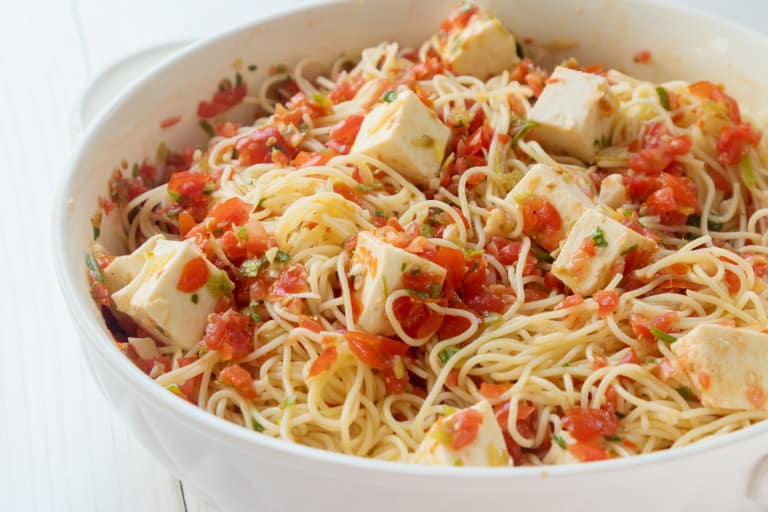 Checca is one of the quintessential pasta sauces for summer - and there's all kinds of things you can do with it, too! This light and bright sauce is traditionally served with angel hair pasta or spaghettini, and sometimes Giada likes to throw in toasted pine nuts for an extra textural element.