The Italian History Of Mac And Cheese
You must be signed in to print this content
We all know and love mac and cheese - but do you know the history of the beloved dish?
When it comes to comfort food, there's nothing as ubiquitous as mac and cheese. Whether it's out of a box or handcrafted from scratch, it's an absolutely beloved dish. While it feels like a quintessentially American recipe, it should be no surprise that a cheesy pasta casserole's origins are in ancient Italy - and here's the history of mac and cheese!
Legend has it, the first sign of a mac-and-cheese-adjacent recipe was in the 13th century, in a book called
Liber de Coquina,
believed to have been written by two authors: one French, and one Italian. The book featured a recipe called "de lesanis," which food historians widely agree to be the first iteration of mac and cheese to ever exist in writing. 
De Lesanis 
seemed to be an adaptation of lasagna: it called for sheets of lasagna pasta to be cut up into 2-inch squares, assembled in many layers with cheese and seasonings, and then baked in the oven. (Basically, lasagna walked so that mac and cheese could run. Grazie, lasagna!)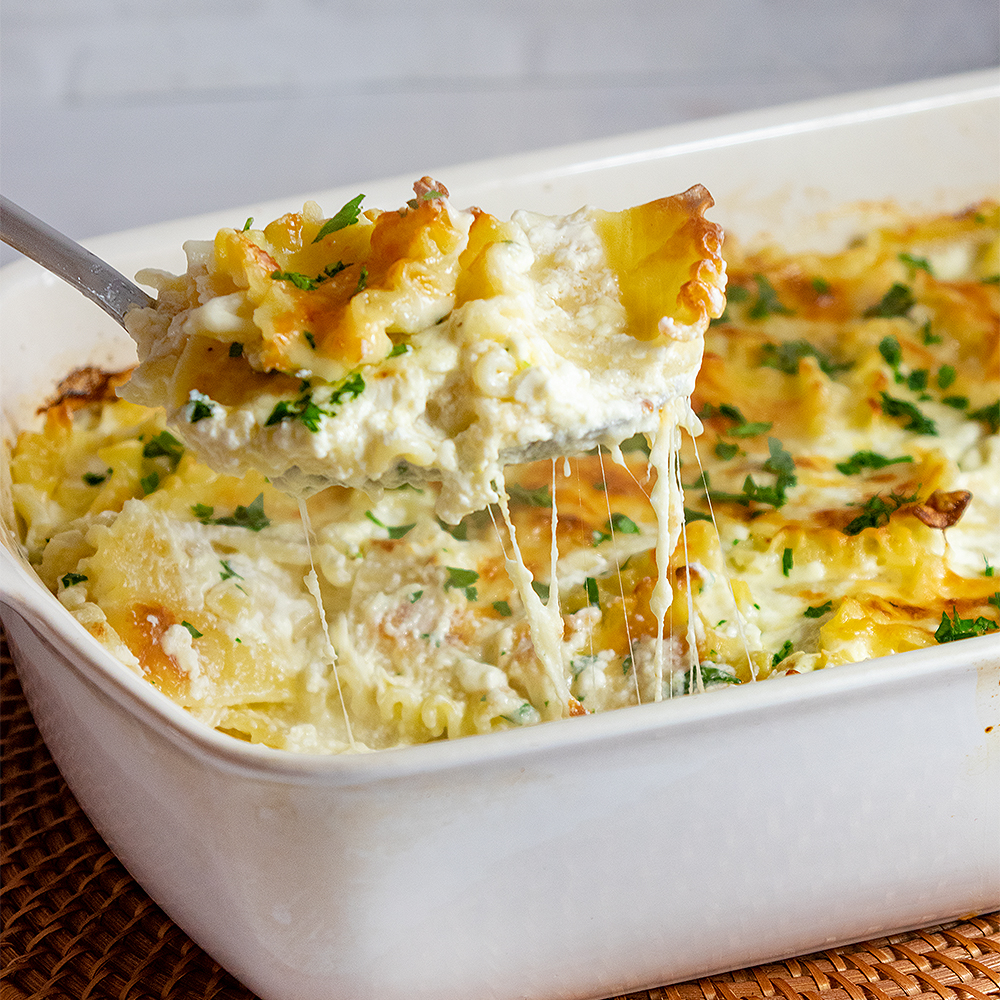 Throughout the centuries, the dish went through many iterations and had quite a few appearances in cookbooks before becoming what we know and love as modern mac and cheese. However, we wanted to throw it back to the original Italian recipe.
Using the pasta
taccole, 
an obscure shape by Setaro, you can emulate the shredded squares of lasagna sheets originally used in ancient Italian mac and cheese recipes. Instead of using a bechamel sauce, which is most commonly used today, this recipe calls for the original method: tossing the pasta in the raw cheese mixture, then baking it in layers upon layers in the oven. The result? An absolutely delicious, cozy casserole you'll want to make every time you feel the calling for something comforting.
Tap here for the recipe!