More Than A Recipe: The Italian Tradition Of Sunday Sauce
You must be signed in to print this content
Whether a family calls it Sunday sauce, gravy, sugo or ragu, the act of this tomato sauce simmering away on a Sunday afternoon is a quintessential Italian-American tradition.
Like many traditional Italian dishes, every region and every family does things a little differently - but each of those families will surely have their own rigid rules about  how to do things properly. Italian Sunday Sauce (often called Sunday gravy) is a prime example: it's a beloved ritual, but you'll find a slightly different dish in every household. How these dishes come together is often based on heirloom recipes that have been passed down for generations.
The basic idea, however, is the same: a rich and hearty tomato sauce that simmers away for hours, almost always with some sort of meat. Whether it's links of sausage, ground beef or meatballs, anything goes, and it can depend on a multitude of factors. The meat can even depend on whatever the butcher had that day, whatever was leftover from the week before, what that family can afford, or even how much energy one has to roll up loads of meatballs!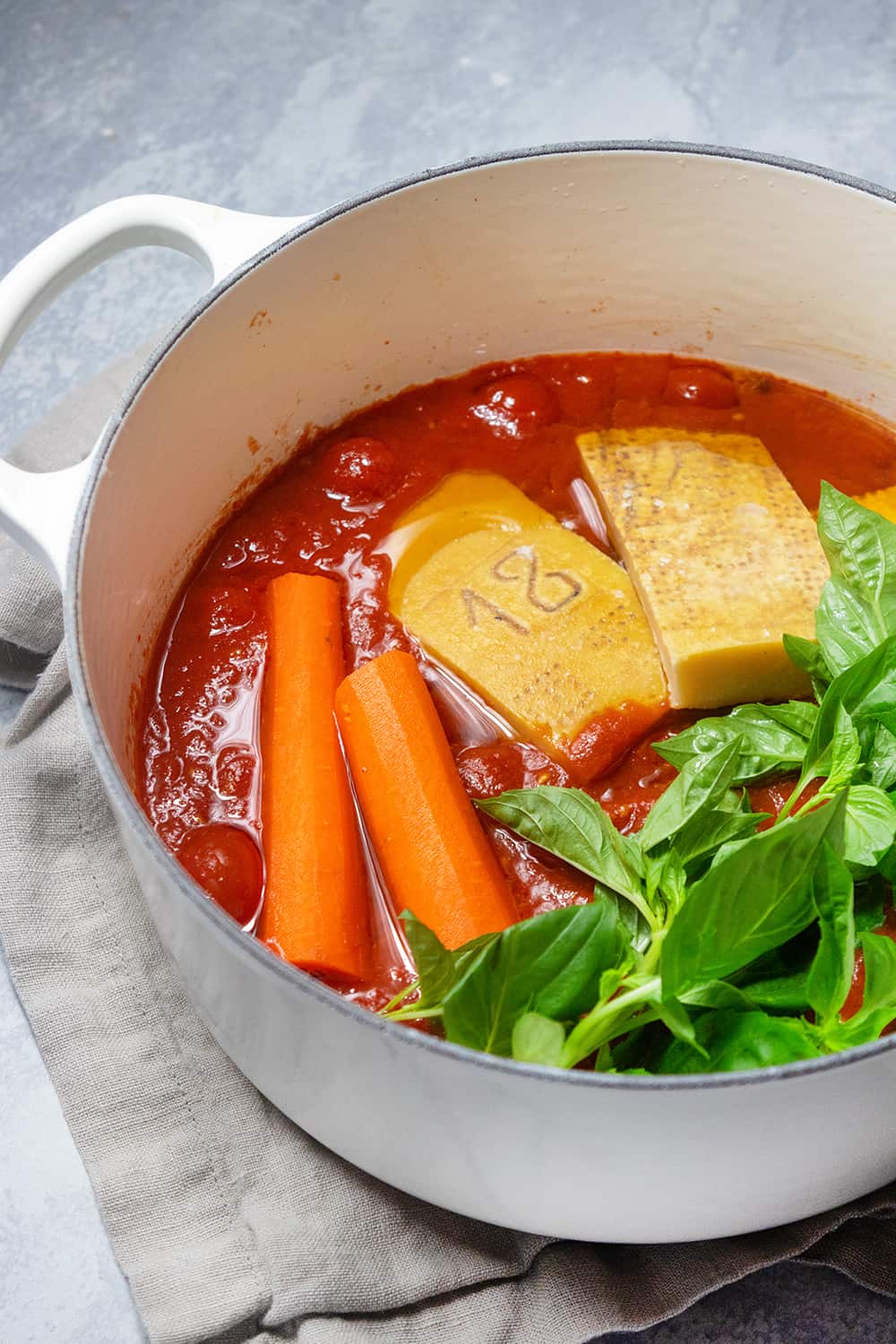 While this concept of Sunday Sauce is considered to be a very Italian-American idea, it's quite common in traditional cooking in Italy. Sunday Italian dinners are a cherished tradition in many families, and that often includes pomodoro slowly bubbling away from morning 'til evening.
Whatever goes in to a family or individual's preferred Sunday Sauce, most can agree that it's more than a recipe: it's a ritual. For many, the concept of this dish goes alongside cherished memories, and it signifies a sort of "slowing down" that is synonymous with a Sunday. 
If the romantic notion of your home being filled with the aroma of a rich tomato sauce all Sunday long calls to you, it's never too late to start! Check out the recipes below for tons of dishes that would most certainly qualify for a Sunday Sauce. Buon appetito!