Make Two Dinners From One Batch Of Pomodoro
You must be signed in to print this content
One of Giada's most quintessential recipes is her basic Parmesan pomodoro -  here's how to make two meals out of one batch!
Tomato sauce is one of those things we all know that we can buy - and there's
definitely 
no shame in having a jar on hand - but there's also no denying how delicious a freshly made sauce can be. In our eyes, Giada's basic Parmesan pomodoro sets the standard for what we love in a tomato sauce. It's perfectly sweet thanks to canned cherry tomatoes (whole san Marzanos work, too!) and the addition of a carrot - basil, garlic and red onion give it an aromatic and delicious flavor - and the secret ingredient,
a Parmigiano Reggiano rind,
adds so much savory depth of flavor. While it requires some specific ingredients, it's so easy to make - simply toss the ingredients in a pot, let them gently simmer, and then blend it if you prefer to.
So, what can you make out of this sauce? Giada loves to take it and use it in 2 ways - and these two ideas are Giada's favorite.


For a recipe as simple as chicken parm, you want each ingredient to really count! Use this pomodoro on the dish, and it'll be one of the better dishes of chicken Parmesan you've ever had - trust. Giada has a few riffs on the dish, too, and the sauce lends itself well to all of them! Her
Healthier Chicken Parmesan,
Weeknight Chicken Thigh Parmesan
and even this super-quick
Chicken Parmesan Sandwich
recipe are all made better with a batch of fresh Pomodoro.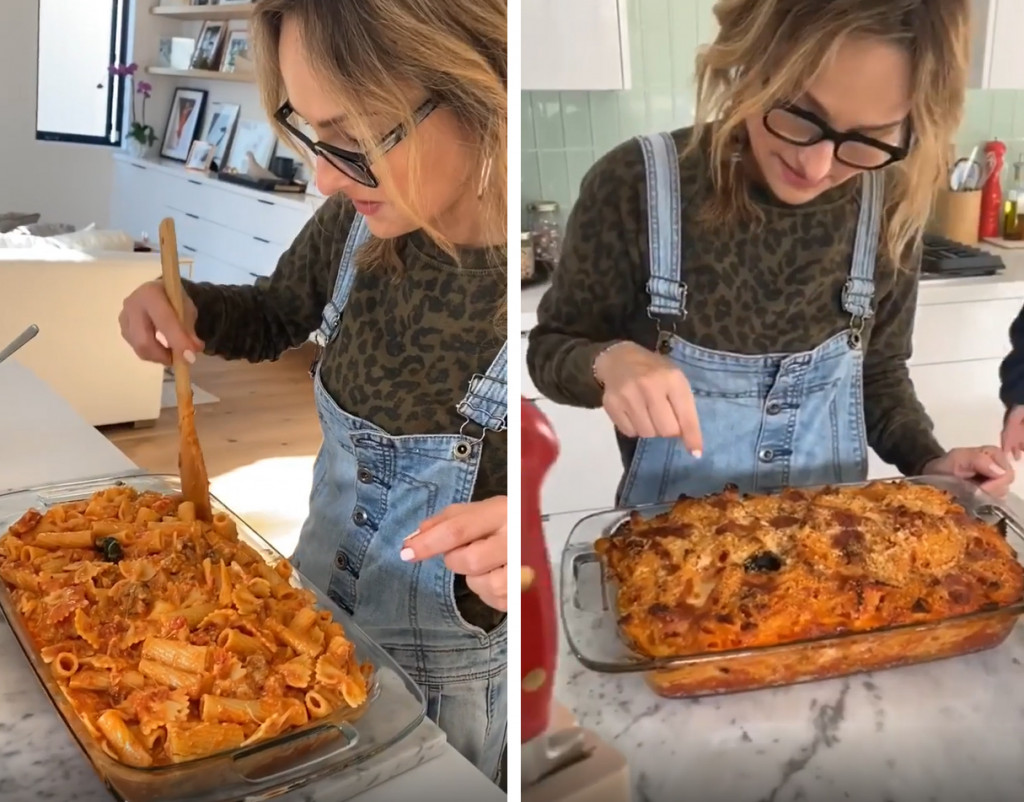 2: Baked Pasta
Okay - we don't have a recipe for this one, because frankly... you don't need one! Turn to Giada's
video on IGTV
for how she makes a kitchen cleanout baked pasta. Think whatever cheese you've got, random veggies, more than one type of pasta if you have multiple dwindling boxes... no rules! What ties the whole dish together is the leftover remains of pomodoro sauce.