Giada's Easy Tiramisu Recipes Are Perfect For Summer
You must be signed in to print this content
There's no baking required to make these easy tiramisu recipes!
Many people assume that tiramisu is a difficult dessert to make - most likely due to its sophisticated-seeming flavors! However, the reality is the complete opposite - it's one of the simplest desserts out there to whip up, and we have the easy tiramisu recipes to get you started. Not only do you rarely have to cook a thing, but you should make it at least a few hours (and up to a few days) in advance before you eat it - so there's never any pressure to make something perfect at the last minute.
Tiramisu is all about assembling. Surprisingly, even though it's such a popular and quintessentially Italian dessert, tiramisu wasn't even invented until the 1960s! Because it's such a "new" dessert, it's hard to say what a perfectly classic tiramisu really is... there are lots of variations all over Italy, and all over the world! One thing is certain about tiramisu, though - it has to have layers. Usually, tiramisu will have alternating layers of ladyfingers dipped in a mixture of coffee and Italian liqueur, and some sort of whipped mascarpone or creamy mousse. After chilling in the fridge for a good amount of time, the flavors all marry together and form a solidified, slice-able cake.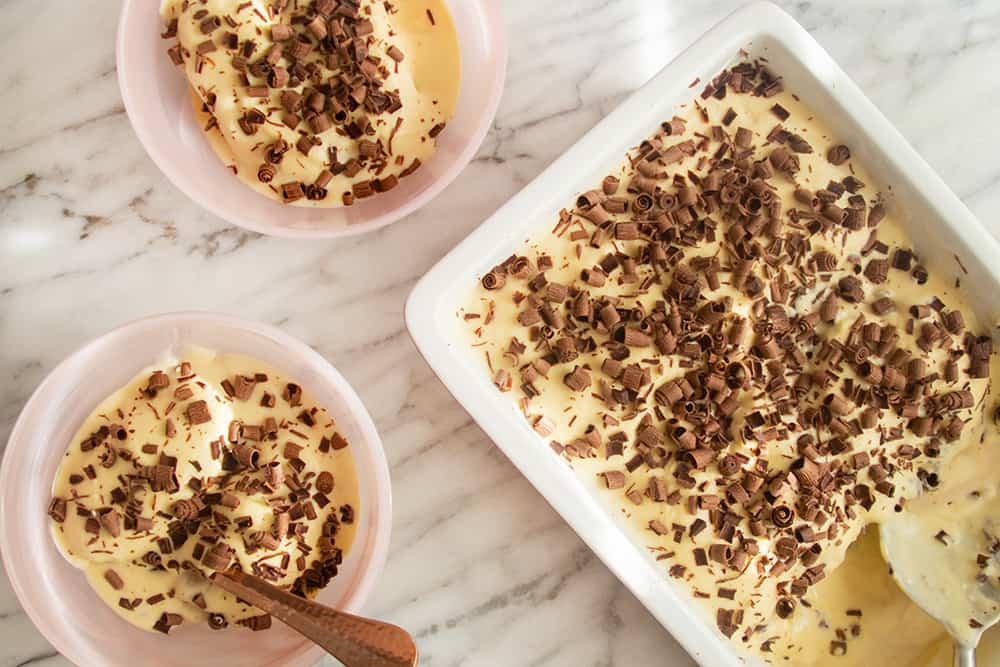 While those are the traditional flavors (which we love!) there is so much room to play around with tiramisu and make it your own. You can try dipping the ladyfingers into a wide range of liqueurs, add layers of fruit, jam, chocolate... the possibilities really are endless. Turn to some of Giada's easy tiramisu recipes below for one of the easiest summer desserts out there - and one that's sure to impress!