Mini Carrot Apple Cupcakes
You must be signed in to print this content
Mini Carrot Apple Cupcakes
Author:
Giada De Laurentiis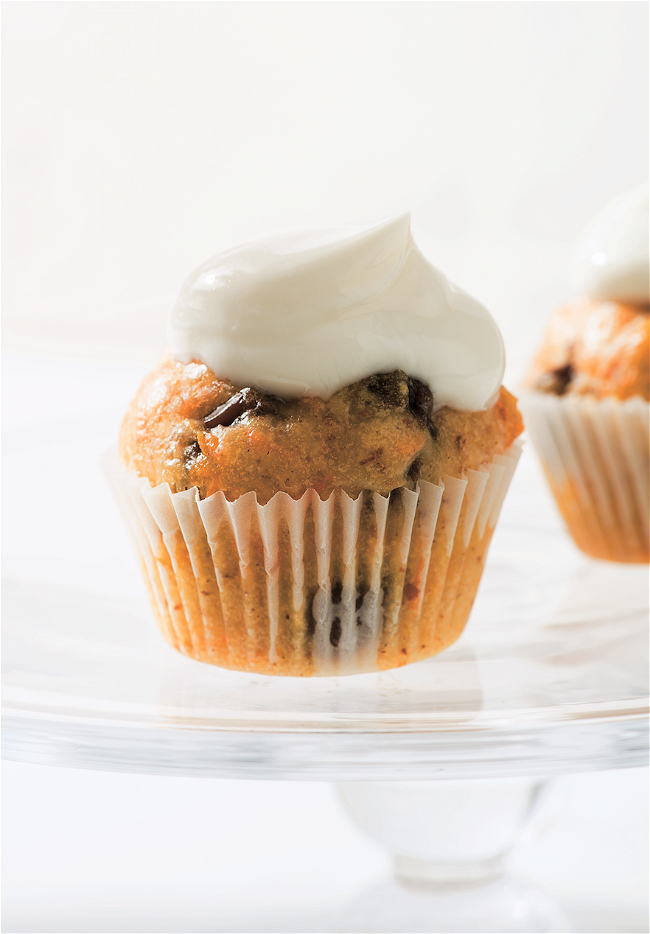 Ingredients
1/2 cup all-purpose flour
3 tablespoons almond flour
1/2 teaspoon baking powder
1/8 teaspoon baking soda
1/2 teaspoon ground cinnamon
1/4 teaspoon fine sea salt
1 large egg
2 tablespoons frozen apple juice concentrate (thawed)
2 tablespoons plain nonfat (0% Greek yogurt)
2 tablespoons safflower or grapeseed oil
1/2 teaspoon pure vanilla extract 1/3 cup grated carrot
3 tablespoons dried currants
6 tablespoons nonfat (0% honey-flavored Greek yogurt)
Instructions
Position an oven rack just below the center of the oven and preheat the oven to 350°F. Line 12 mini muffin cups with baking papers. In a medium bowl, whisk together the flour, almond flour, baking powder, baking soda, cinnamon, and salt to blend.
In a large bowl, whisk together the egg, apple juice concentrate, yogurt, oil, and vanilla. Stir in the flour mixture and then stir in the carrot and currants. Drop 1 tablespoon of batter into each paper liner so the liner is full.
Bake the cupcakes until a toothpick inserted into a cupcake in the center (not the edge) comes out clean, about 12 minutes. Cool the cupcakes in the pan for 5 minutes. Then gently remove from the pan and transfer to a wire rack. Cool completely. Top each cupcake with honey-flavored yogurt and serve.