You must be signed in to print this content
Author:
Giada De Laurentiis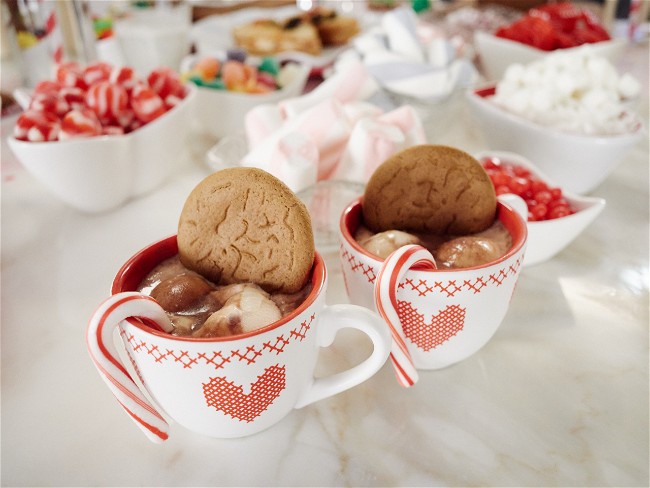 Ingredients
2 cups 2 percent milk
1 cup semisweet chocolate chips
2 tablespoons unsweetened cocoa powder
1/8 teaspoon salt
1 pint vanilla ice cream
Mini candy canes (for topping, optional)
Gingersnaps (for topping, optional)
Instructions
As seen on: Giada's Holiday Handbook, Episode 6. Gingerbread House Party.
Gently warm the milk in a small saucepan over medium heat. When small bubbles begin to form around the edges, whisk in the chocolate chips, cocoa powder and salt, whisk until smooth.
Scoop small scoops of ice cream into small tea cups or espresso cups. Ladle some of the hot chocolate over the ice cream and let the kids top with candy canes or gingersnaps if desired.