Author:
Giada De Laurentiis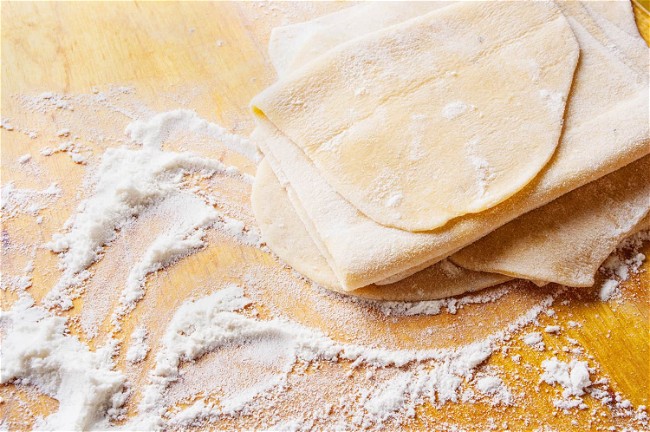 Ingredients
3/4 cup warm water plus more if needed
1/4 teaspoon kosher salt
Instructions
In a large bowl, combine the semolina and 00 flours and form a well. Add the water and salt to the center of the well. Using a fork, slowly start to incorporate the flour into the water to form a rough dough. Add a teaspoon of water if the dough is too dry or a dusting of flour if it is too wet.
Lightly flour a smooth work surface and pour the dough onto the flour. Knead the dough until it springs back when you press a finger into it, 8 to 10 minutes. Flatten the dough into an even square. Wrap the dough well in plastic wrap and allow to rest for 1 hour. Shape pasta as desired.
Nutrition
Amount/Serving
% Daily Value
Carbs

54 grams

Protein

9 grams

Fat

1 grams

Saturated Fat

1 grams

Sodium

146 milligrams

Fiber

2 grams

Sugar

1 grams