7 Dishes You Must Try In Rome
You must be signed in to print this content
Rome isn't just known for pasta! There are 7 local dishes we think everyone needs to try on their trip to the Eternal City.
Giada's original hometown of Rome has so much to offer: the history, the beauty, and above all, the food. From old tried-and-true trattorias and contemporary new spots, Giada has already shared with us
each and every eatery she loves most
. So once you know where you're going, the question is... what are you going to order?! Every spot has its own specialties, but we believe that if you're going to Rome, there are 7 dishes you have to eat before leaving.
Of course, if you leave any out, that's just a good excuse to book another trip and finish that list! Onward: the 7 things you need to eat in Rome!

1. The 4 Pastas Of Rome
Cacio e Pepe, Amatriciana, Carbonara, Gricia. Remember those dishes! We've written about these
4 pasta dishes
, which are known as the 4 pastas of Rome. You'll find these dishes listed on menus over and over, and they're all worth a try. Each one of them has such a limited number of traditional ingredients, but the simplicity is what makes them so phenomenal.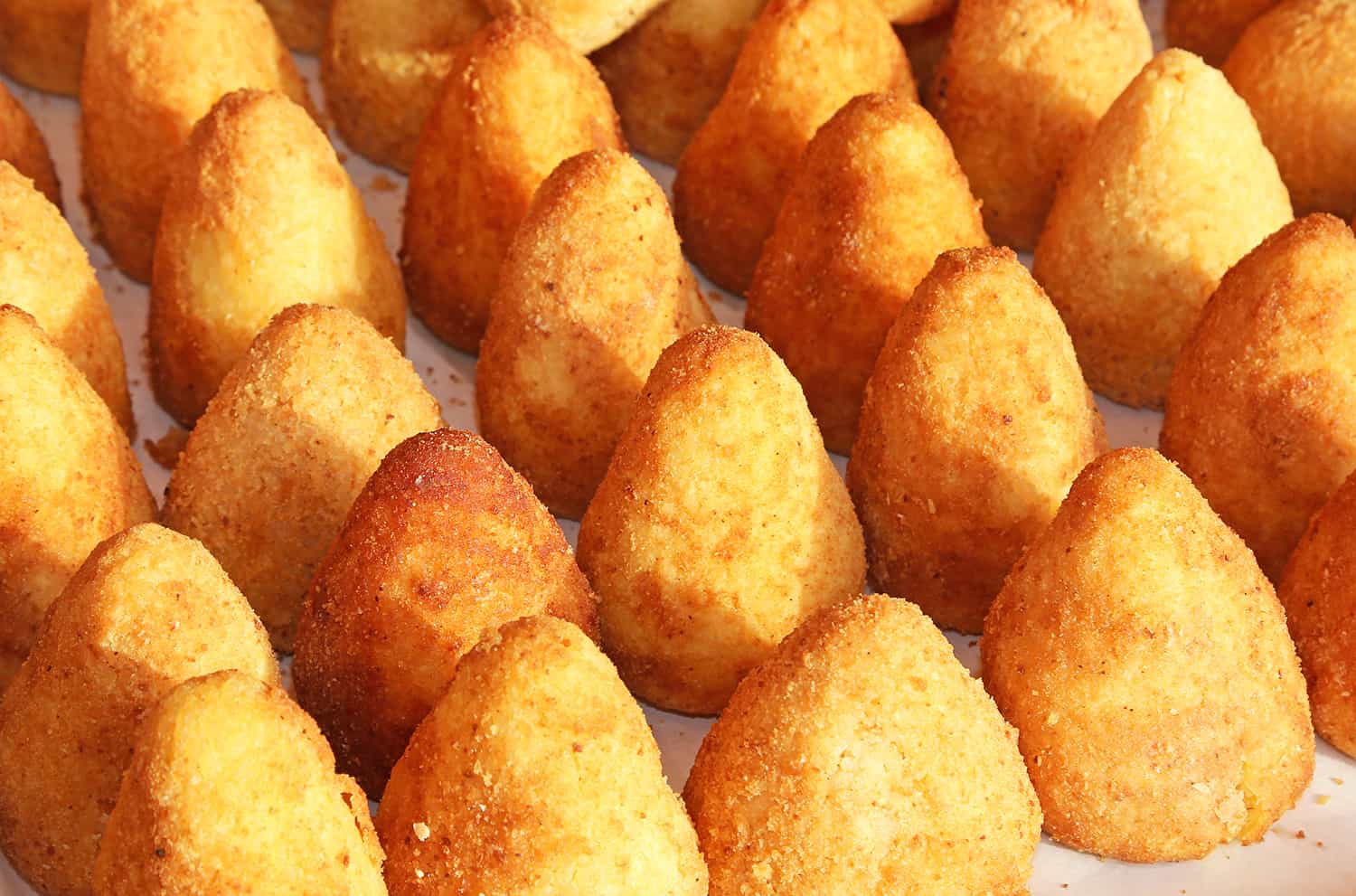 2. Suppli
Suppli is a very similar dish to arancini - and you 
know 
how we feel about
arancini
! (hint: we love it) While arancini are generally stuffed with cheese, peas and sometimes meat, supplie are typically made of fried rice mixed with tomato sauce and mozzarella. In Rome, you'll find tons of suppli stands that all have a wide variety of fried goodies - and they're all worth trying!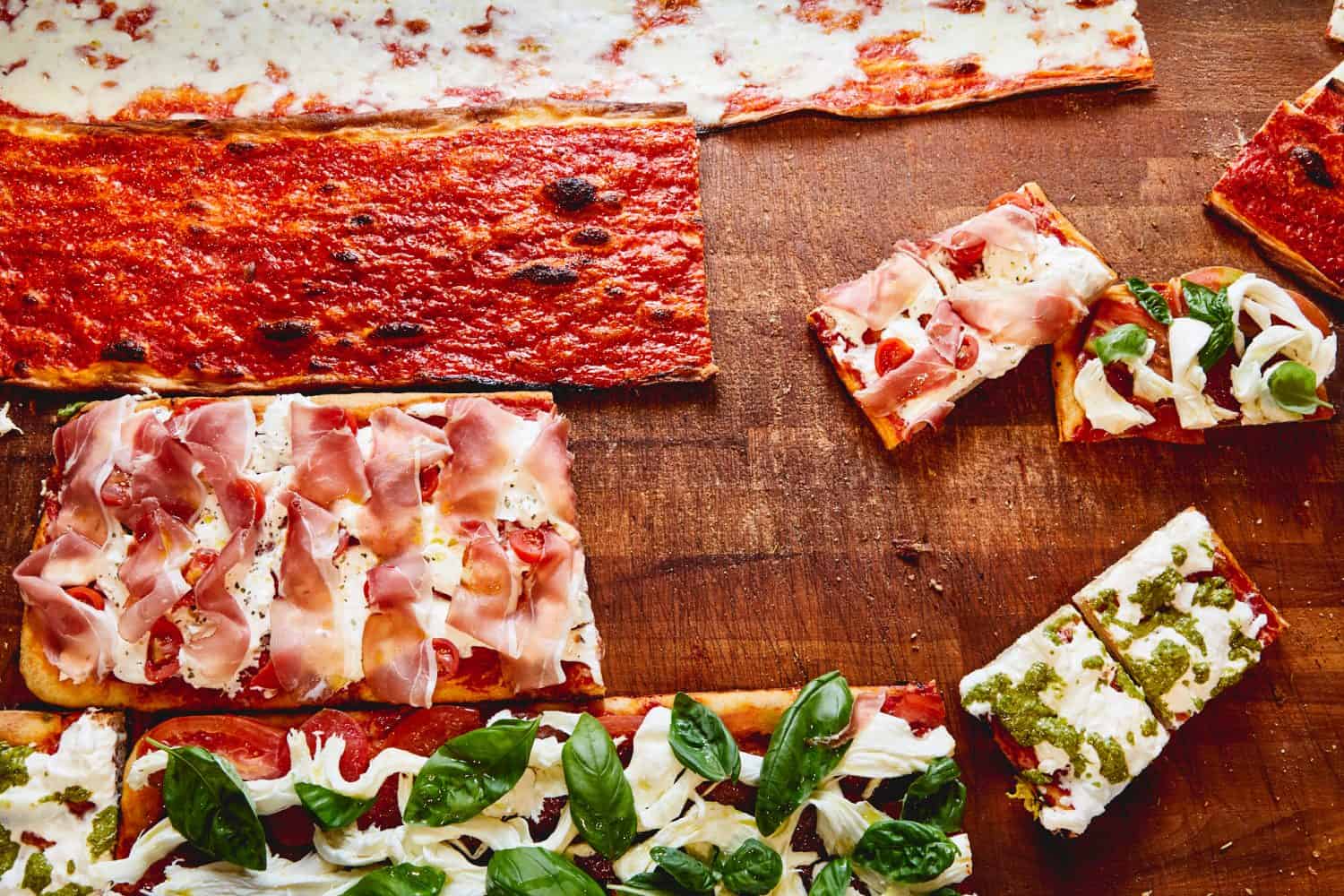 3. Roman Pizza
Rome has its very own unique breed of pizza, which is very different than the leopard-crust pies of Naples. It's essentially a and it's generally cut into squares. It's so good, it's the very
first thing Giada always gets
when she touches down in Rome: a piping hot slice of Roman pizza piled high with mortadella!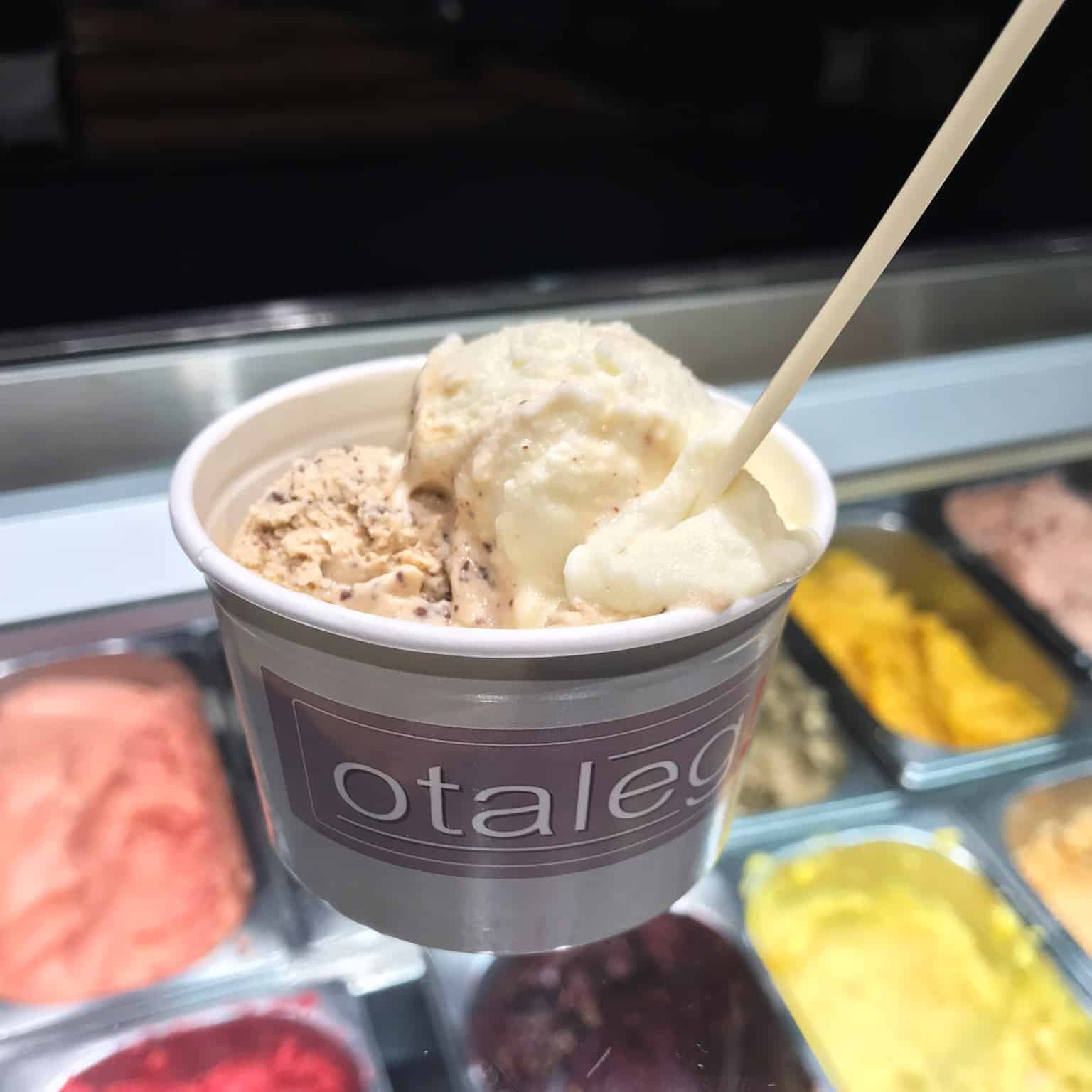 4. Gelato
If you know Giada, you know she takes her sweets 
seriously - 
so you bet she's shared with us her
favorite gelato spots in Rome.
Gelaterias in Rome have flavors beyond anything you'd see in the 'States, so it's the time to get adventurous! Gorgonzola with white chocolate and hazelnuts, passionfruit with cocoa nibs... nothing is off-limits.

5. Artichokes
There are two signature artichoke dishes in Rome you'll come across: Carciofi alla Romana, which is a slowly poached artichoke trimmed down to the heart and stem. It's braised with lemons, herbs, garlic, white wine and olive oil until deliciously tender and fragrant. The other dish is known as Carciofi alla Giudea, which refers to artichokes that are fried until shatteringly crisp and delicious. The heart of the artichoke stays velvety soft, and that textural contrast is what makes the dish so incredibly tasty.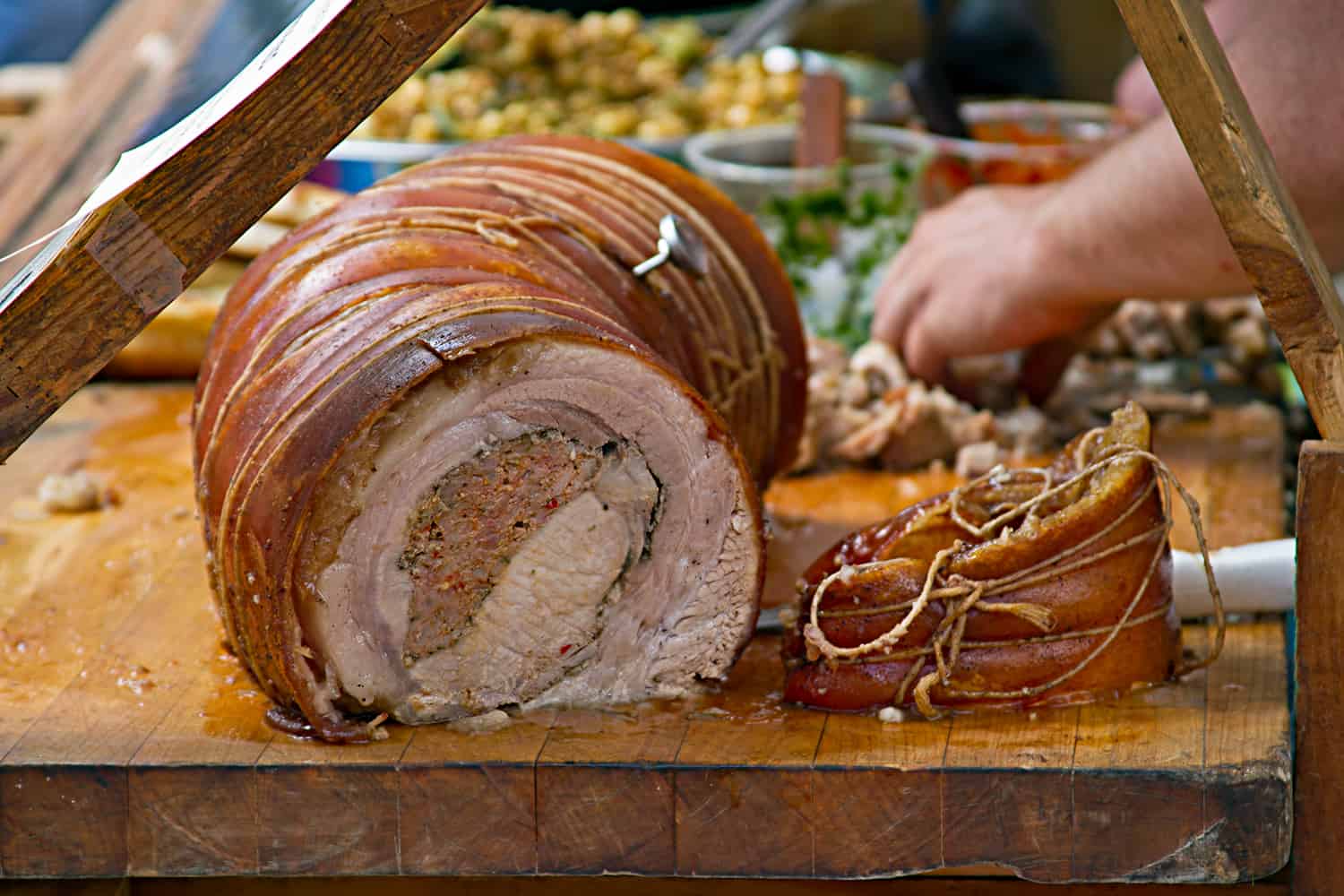 6. Porchetta
Porchetta is an absolutely delicious Italian creation: essentially a large piece of boneless pork rolled up with herbs, fennel, garlic and other aromatics, and roasted for hours on end. The final result, when done correctly, is super succulent, and perfectly salty with crackling skin. In Rome, you'll find it often served on sandwiches with little else than the meat itself, and it's a must-try!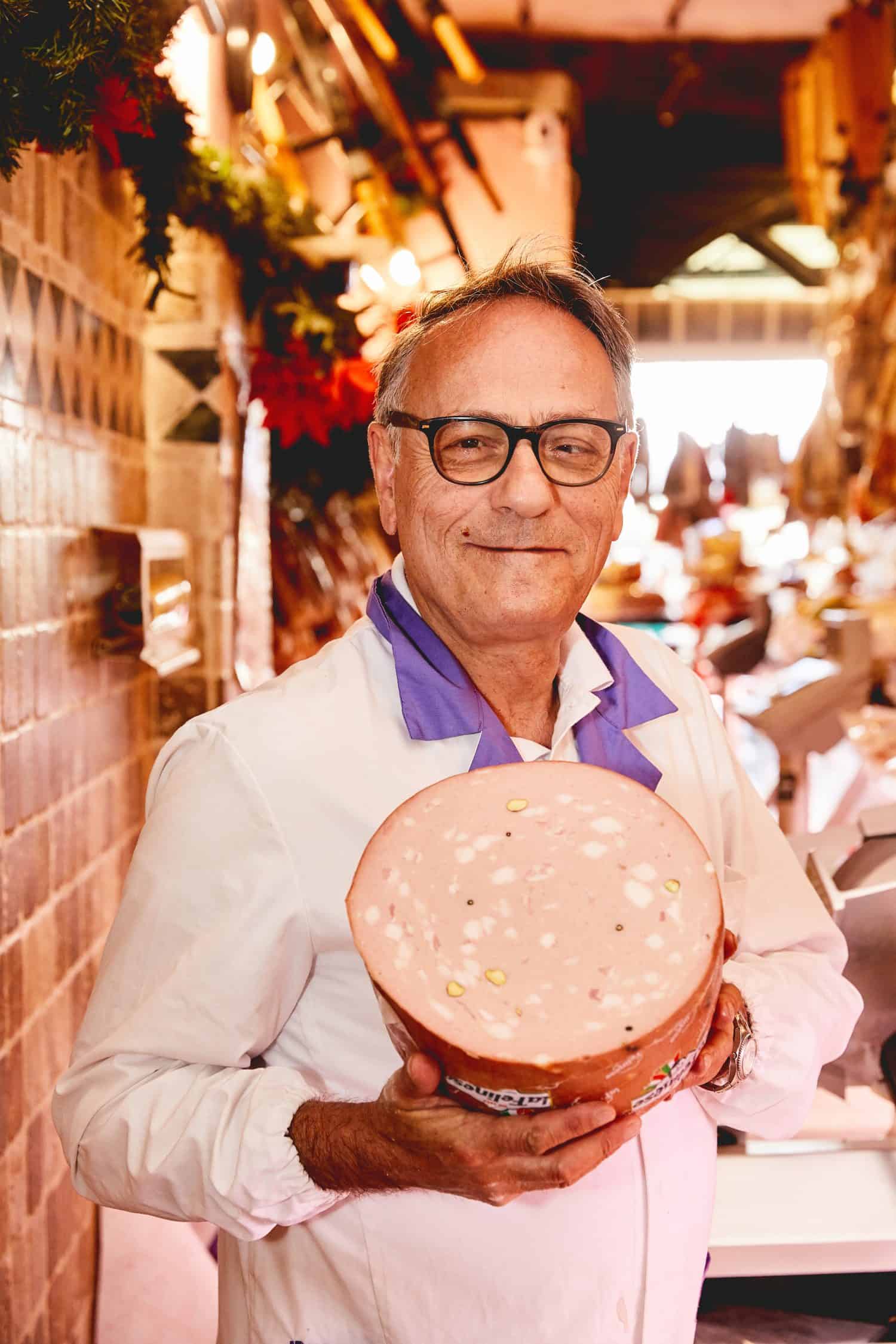 7. Mortadella
There's a reason that the first thing Giada always does in Rome is head straight to Roscioli for a slice of pizza with a mountain of Mortadella on top! Anyone familiar with a traditional deli counter in the 'states has surely seen mortadella, but may have mistaken it for regular bologna. In Rome, it's truly delicious: a cold cut made with pork, and studded with pistachios, sometimes along with black peppercorns and myrtle berries. 
Wondering where to get these 7 things you need to eat in Rome? Tap the article below for all of Giada's favorite places to eat!