More Than A Cookie: The History Of Amaretti
You must be signed in to print this content
The enchanting origin of amaretti cookies, and how to bring a piece of that history home.
Learning the origins of a recipe is always a fascinating method of understanding history - they're intrinsically intertwined. The humble amaretti cookie is no exception. These cookies are the pride of Saronno, a city just north of Milan in Lombardy. What started off as a simple cookie utilizing minimal ingredients hundreds of years ago became a ubiquitous mainstay in culture all over Italy - and worldwide.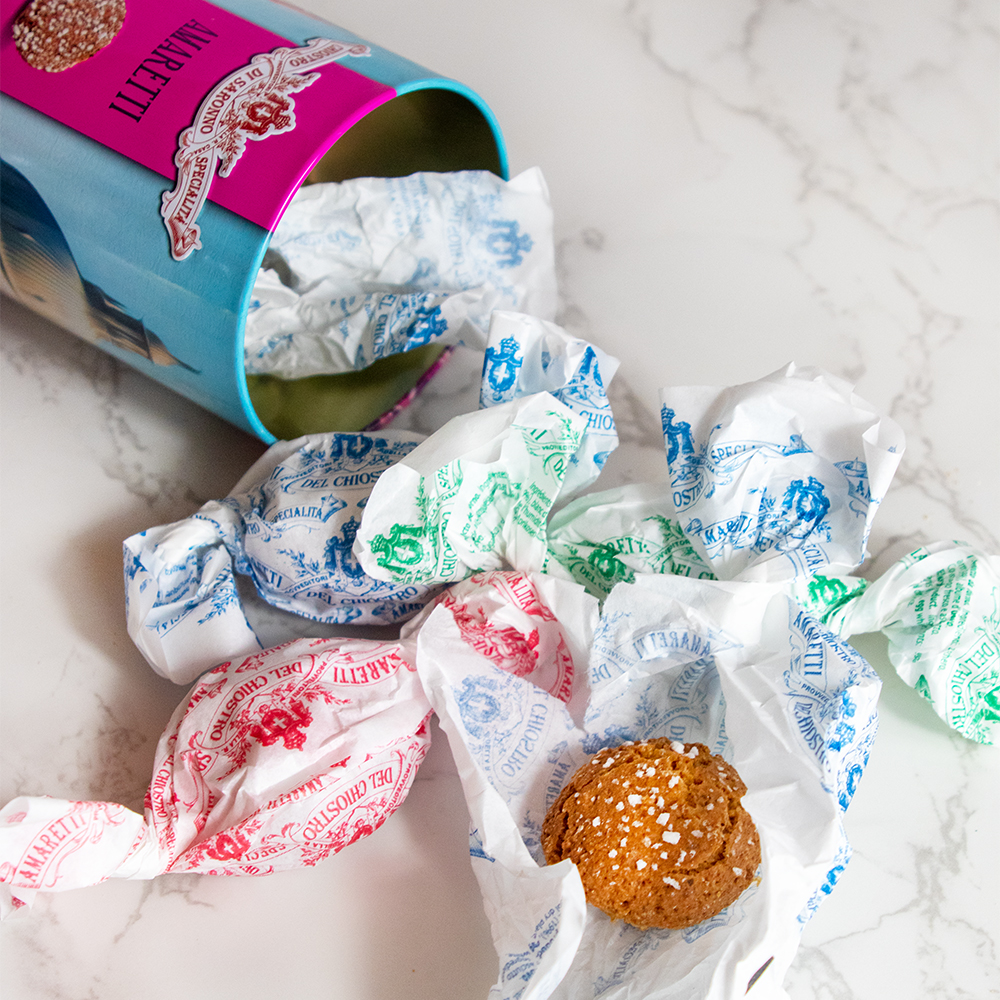 What They Are
The name for amaretti cookies comes from the Italian word "amaro," meaning "bitter". This is in reference to the bitter flavor of almonds or apricot kernels, which are traditionally used as the base of the cookies. The full name translates to "little bitter things," a name which feels ironic now, considering how delightfully sweet the cookies are.
There are many kinds of amaretti cookies, spanning soft, chewy and beyond. The most popular type of amaretti, however, is beloved for its crisp and light texture. This is called the "Amaretti di Saronno," which is widely considered the original version. It's often described as the Italian version of a French macaron. When shopping for amaretti, the two main varieties are "secchi or morbidi" - "secchi" referring to the dry and crisp variety, and "morbidi" denoting the softer type of cookies.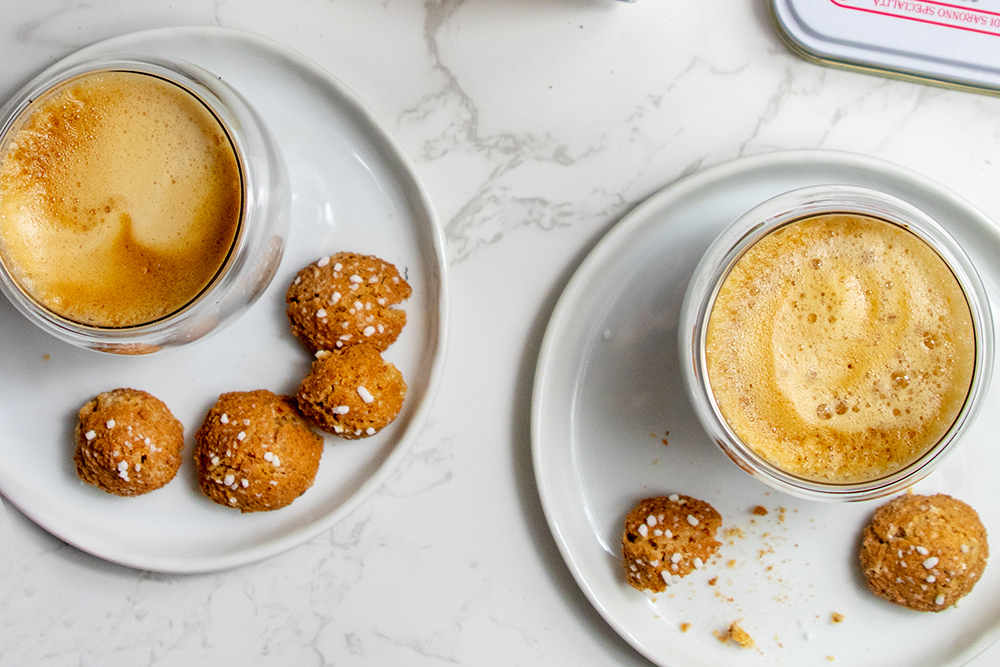 The History Of Amaretti
Amaretti cookies have been popular for hundreds of years, and they are said to have originated between the 17th and 18th centuries. Like many Italian recipes, the exact history is debated, and there are a few popularized stories revolving the origin of amaretti. Our favorite tale (whether or not it's true!) involves a couple who owned a bakery in Saronno. In 1719, a cardinal from Milan was visiting the town, and wanted a special pastry to be created to commemorate his arrival. However, the couple only had apricot kernels, sugar and egg whites - so they decided to make due with what they had. Thus, amaretti was born - and over the hundreds of years that have passed since, it has become a predominant confection spanning every bakery in Italy.
You can't talk about the history of amaretti cookies without shining the spotlight on Lazzaroni, who truly popularized them. They coined the "Amaretti di Saronno," and the Lazzaroni name is nearly synonymous with amaretti cookies. They have been producing these cookies in line with the traditional recipes since 1719! Lazzaroni are custodians to the amaretti archive, which is kept in the cloisters of a 14th century church in Saronno - which includes cookie tins dating all the way back to the 1870's. These original tins are all hand-decorated with glamorous Italian scenes, alluring women, wistful landscapes, dreamy Christmas vignettes and beyond. 

Lazzaroni continues to pay homage to these vintage tins, and they produce containers inspired by the historical designs - a perfect house for beautiful cookies, and a lovely container to store anything in thereafter!
Every amaretti cookie from Lazzaroni is individually wrapped in a beautiful tissue paper, which just so happens to double as wish-paper. When the paper is lit on fire, it gently drifts up and disintegrates in the air. It's said that if one makes a wish and the paper rises all the way to the ceiling (or higher, if it's done outdoors!) then the wish will come true. This custom is one that even Giada did with her family and friends as a child!

How To Enjoy Them
In Italy, amaretti are sometimes referred to as "biscotti de credenza," which translates to "cupboard biscuits". This refers to the fact that these dry and crisp cookies can be left out and still enjoyed for a long time without going stale.
Like all Italian dishes that span the entirety of the country, these cookies are made differently everywhere. Whether it's a different proportion of the basic ingredients, different shapes or textures and flavors, amaretti cookies exist in an abundance of variety. One thing is for certain, though - they are so beloved, you'll find them anywhere.
Amaretti cookies were traditionally served with sweet dessert wine, like Vin Santo, but now they are beloved in all kinds of applications: on gelato, dipped in espresso, crumbled on desserts, and even used in crusts for cheesecakes and beyond. There's no wrong way to eat amaretti cookies - and we have quite a few recipes below to get you started. Buon appetito!