How To Cook Artichokes The Italian Way
You must be signed in to print this content
Everything you need to know about artichokes, from prep to cooking.
Artichokes are one of spring's seasonal gems - they're hearty, delicious, beautiful, versatile, but let's face it... they can be a bit intimidating, too. Even to the savvy cook, they can get glossed over in the produce section due to the amount of effort it can take to enjoy one. 
Our take? It's worth it. It's always worth it! Artichokes are worth the extra bit of time on the front-end, and once you know exactly how to prep them, it's a pretty easy kitchen task. Plus, there's a reason why virtually every trattoria in Rome has them on their menu - they're
good. 
Really good. So, let's go over how to cook artichokes!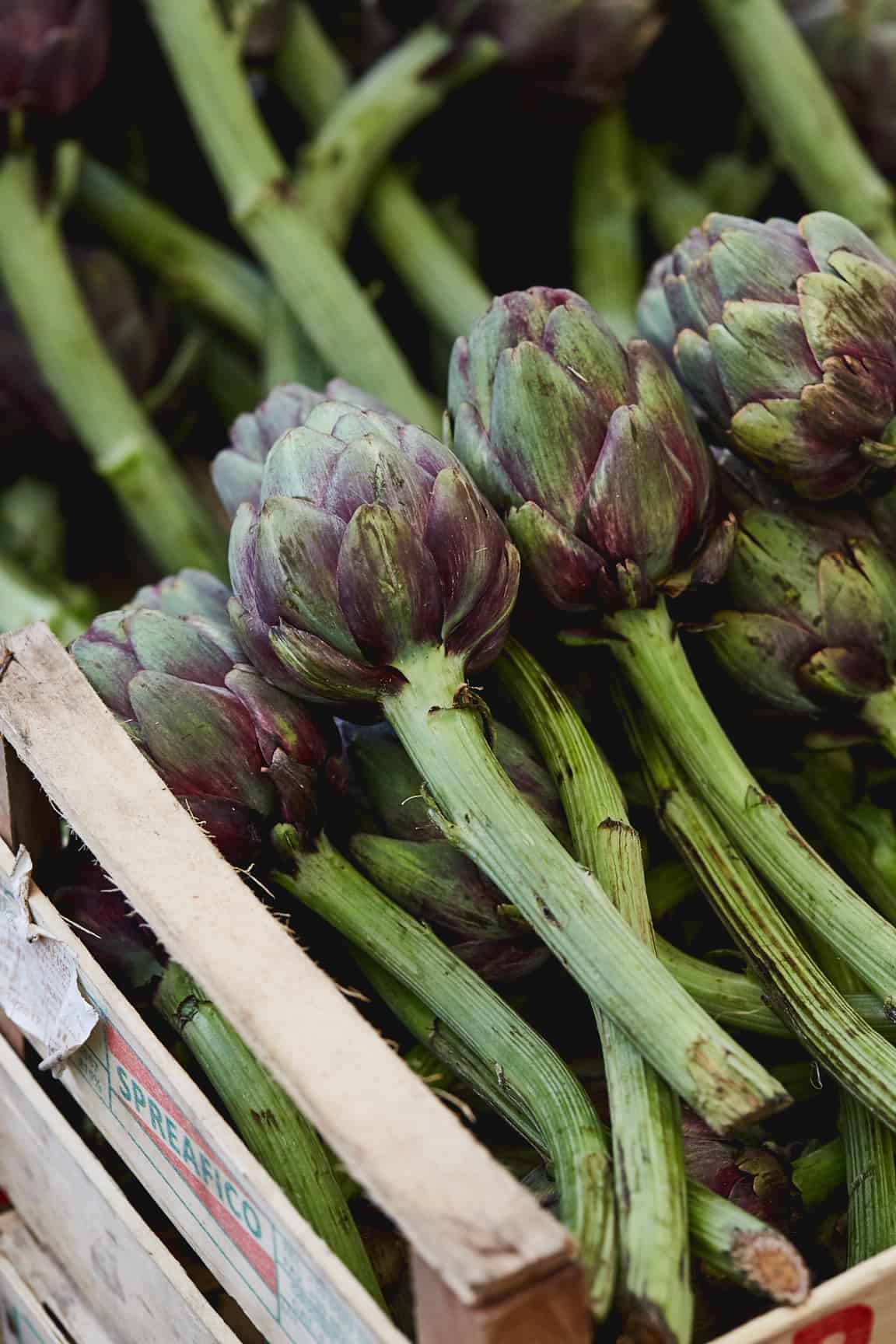 How To Buy
Finding a good artichoke at the store is necessary - after all, you don't want to spend all that time prepping a product that isn't good. 
First and foremost, artichokes have two seasons in the US - the main crop starts in March, and they sell through June. A secondary smaller harvest occurs in fall as well. We consider spring to be "artichoke season," and that's when we do most of our artichoke eating, too!
When you're looking for artichokes to buy, keep in mind these few things. The more "closed"  and compact the leaves are on the artichoke, the better - you don't want them to look splayed out. The artichoke should feel firm and fairly heavy for its size, with no squishy bits. Depending on the variety of the artichoke, the color can range from vibrant green to purple - and if you're lucky, you might stumble across some baby artichokes, too!
As far as the stem goes, it is okay if it has some discoloration - if it was cut recently, it might be a bit brown due to oxidization. The one thing to make sure of is that it's dry and not slimy.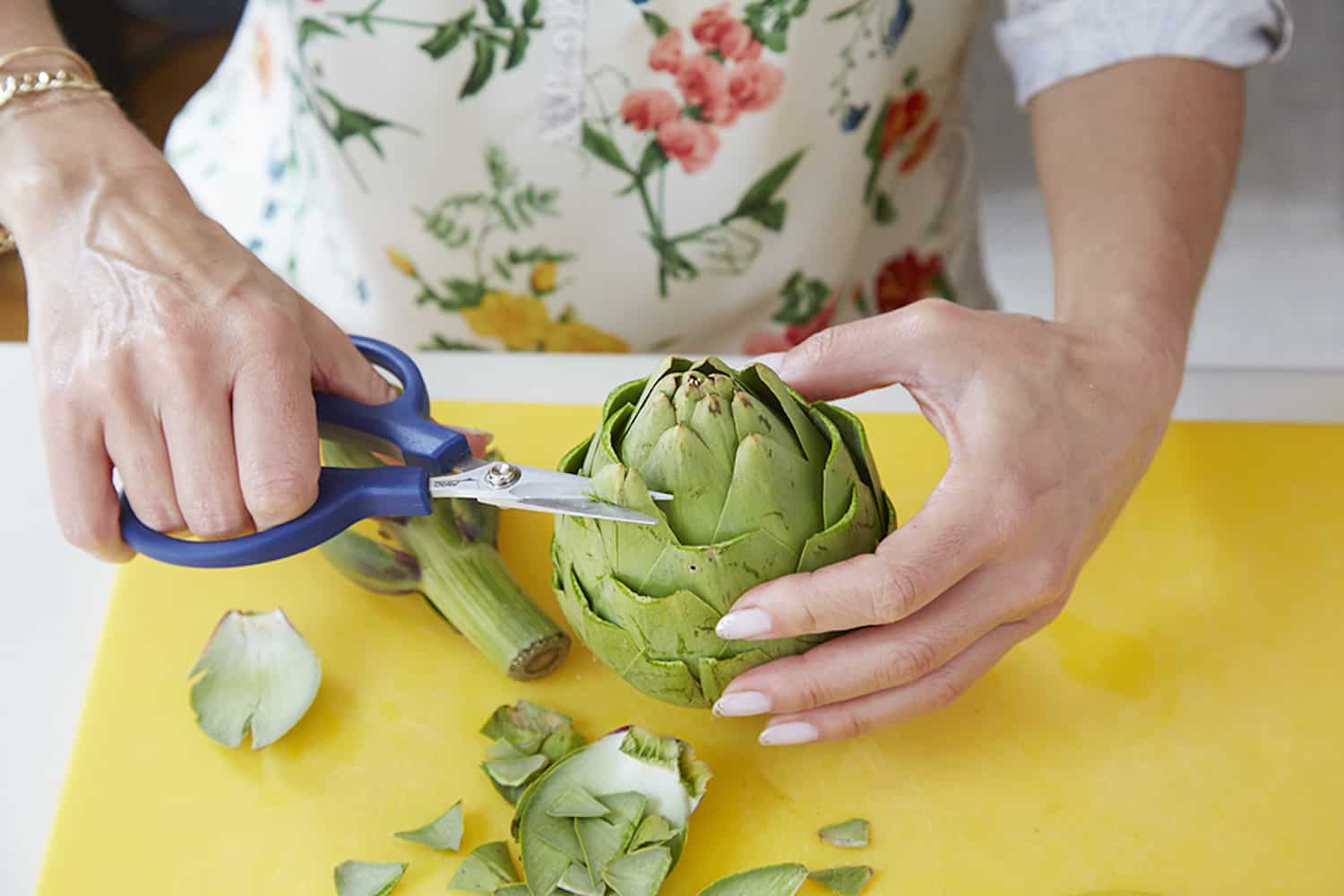 Tap the photo above for the full tutorial on how to prep artichokes like a chef! (PS, kitchen shears are necessary if you want to prep them this way - and Giada loves
these ones from Joy Chen
!)
And if you don't have the time...
There are plenty of pre-prepared artichoke products in stores that we genuinely love. Giada calls for frozen or canned artichoke hearts in plenty of her recipes - take her
artichoke panzanella
, this
savory dip
, or even
Chicken Vesuvio
, for example. To us, having artichokes on hand is a pantry staple that can beef up any creamy sauce or pasta dish in a pinch. 
For a taste of Italy's artichokes with 
none 
of the prep, grab a jar of the
artichoke spread
we sell in our pantry. Spread it on some warm bruschetta or toss with pasta for some incredible Italian artichoke flavor!
Check out the two recipes below for our favorite easy ways to cook artichokes!