Gelato, Soup, Cheese... What Is Stracciatella, Anyway?
You must be signed in to print this content
Whether we're talking soup, gelato or cheese, stracciatella is delicious any way you slice it - but just make sure you clarify which one you're talking about!
In Italian cuisine, the word "stracciatella" does triple-duty. The origin of the word means "little shreds," which just so happens to describe every version of the food perfectly.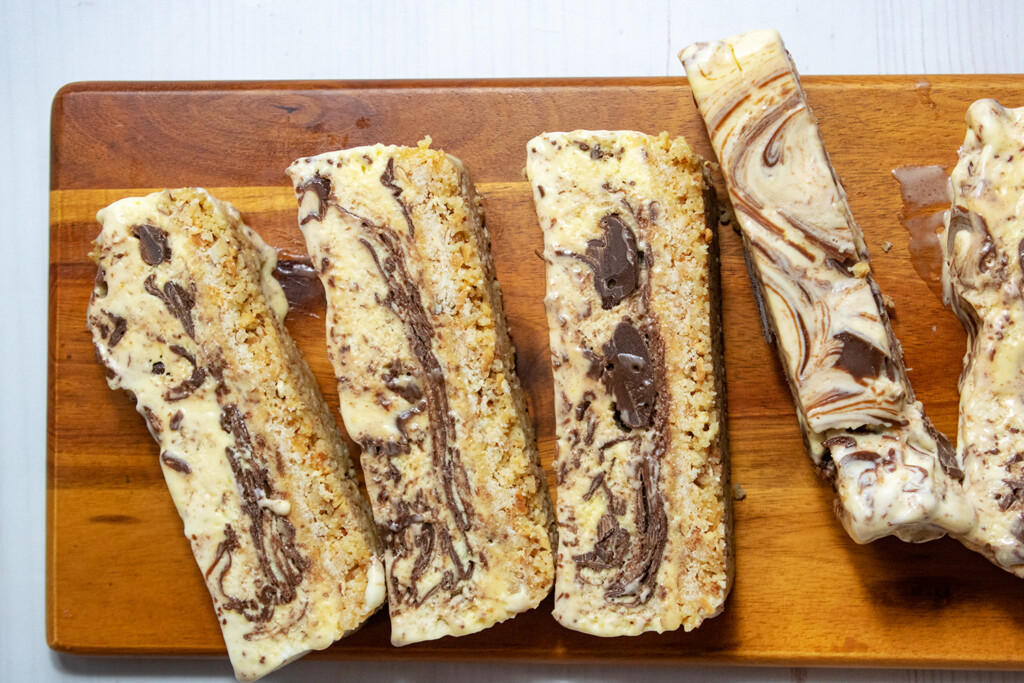 Chocolate Hazelnut Stracciatella Semifreddo
Stracciatella, The Gelato
Let's kick it off with the newest Italian food to carry the Stracciatella name! This flavor was originally created in Bergamo, northern Italy, at the Ristorante La Marianna in 1961. The name refers more to the method than the actual flavor of the gelato. It consists of drizzling in chocolate, Nutella, or even caramel at the very end of the churning process - this way, instead of the gelato getting completely mixed with the flavoring, it has streaks - or "little shreds"! - of the flavor throughout. The method was inspired by the soup of the same name, which brings us to...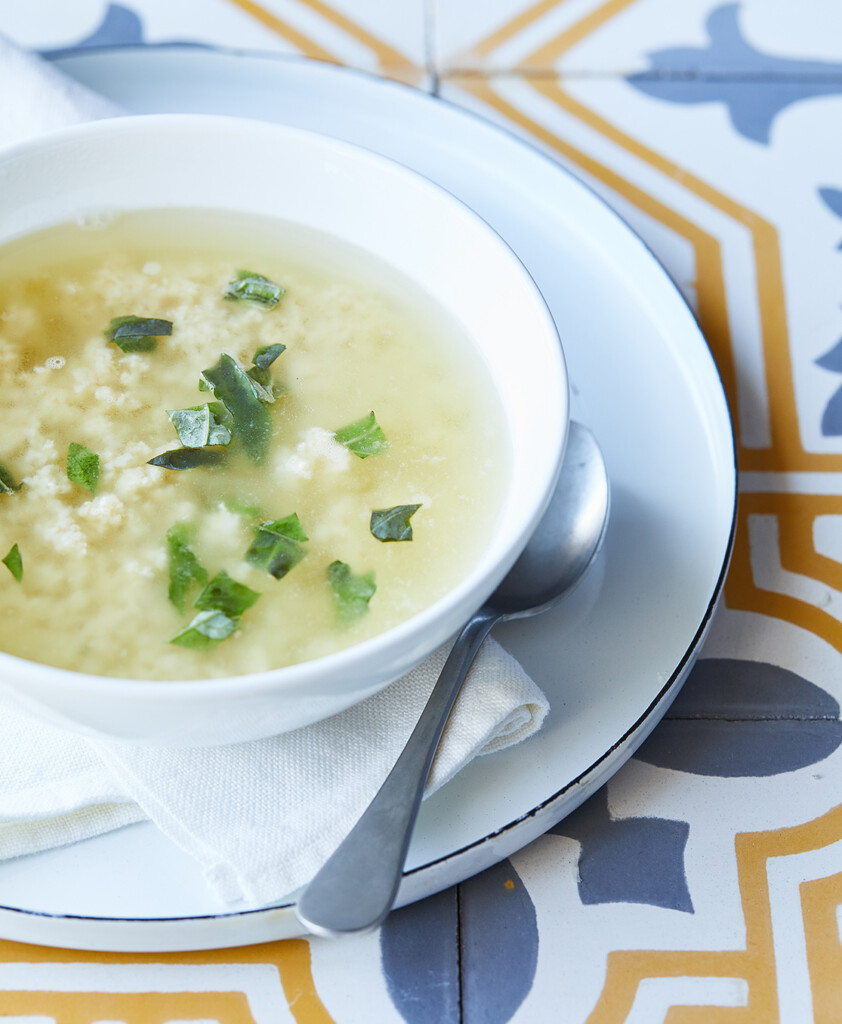 Stracciatella, The Soup
Giada refers to this soup as "Italy's version of egg drop soup," and it's the ultimate quick and comforting meal. The recipe originated in Rome hundreds and hundreds of years ago, and is said to have been created when families had loads of leftover broth on Christmas from cooking their meat. The process is simple: a mixture of eggs, often with cheese and other flavorings, gets quickly whisked into a hot broth to create little shreds - aka, Stracciatella.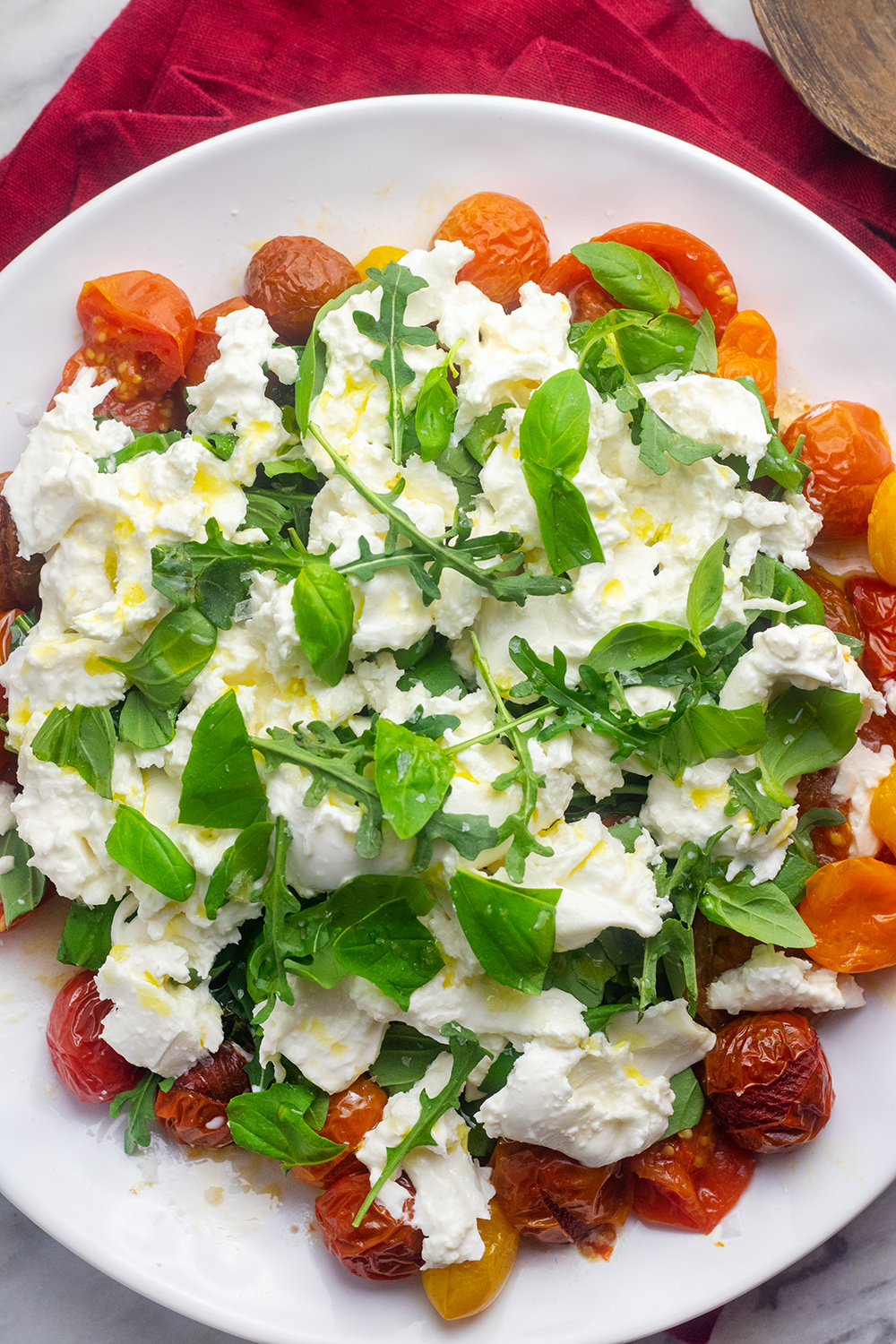 Stracciatella, The Cheese
Hailing from the south of Italy in Puglia, Stracciatella cheese is a rich, creamy and fresh soft cheese characterized by - yes, you guessed it! - little shreds of cheese. It is essentially the creamy inside of burrata - burrata is simply Stracciatella cheese with a thin mozzarella casing. Incredible eaten simply with olive oil and salt, on crostini or with fresh tomatoes, it's an absolutely delicious delicacy.