Double Chocolate Fudge Brownies
You must be signed in to print this content
Double Chocolate Fudge Brownies
Author:
Giada De Laurentiis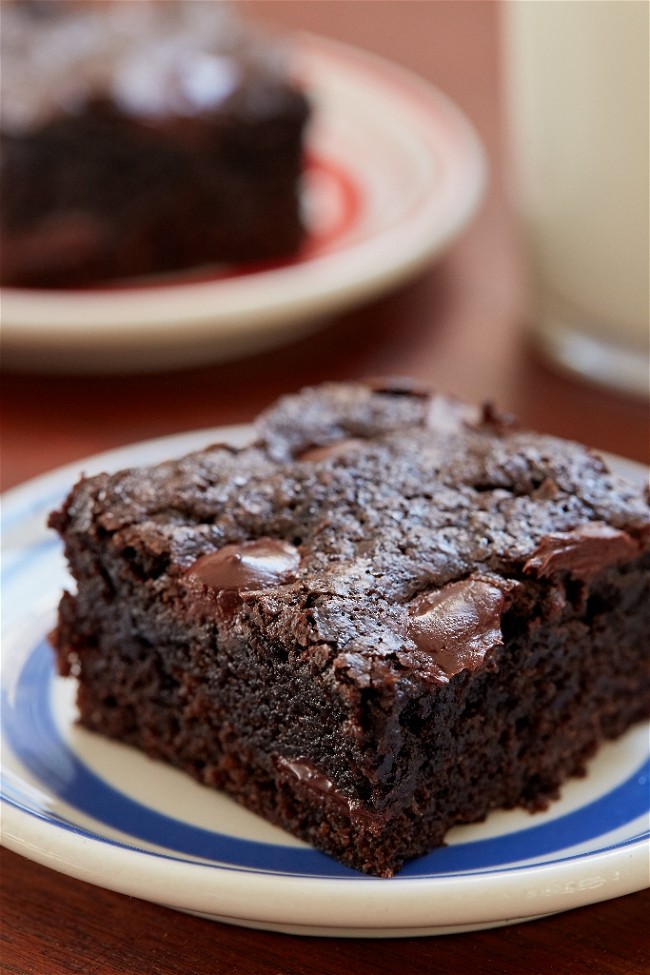 Ingredients
1 stick (8 tablespoons butter, at room temperature, plus 1 1/2 teaspoons)
6 ounces unsweetened chocolate (chopped)
3/4 cup granulated sugar
1/8 teaspoon kosher salt
1 teaspoon pure vanilla extract
2 large eggs (at room temperature)
1 large egg yolk (at room temperature)
1/2 cup all-purpose flour
3/4 cup semisweet chocolate chips
Instructions
Preheat the oven to 325°F. Butter an 8-inch-square baking dish with 1/2 teaspoon of the butter. Cut a piece of parchment paper in a strip to line the bottom and 2 sides of the dish. Butter the paper with remaining 1 teaspoon butter and set aside.
Place the unsweetened chocolate and the 8 tablespoons butter in a medium bowl that fits comfortably over a saucepan that has one inch of water in it. Place the double boiler over medium heat and cook, stirring constantly with a rubber spatula, until the chocolate and butter are just barely melted.
Remove the bowl from the heat and continue to stir for 1 minute, to cool slightly. The mixture should be warm to the touch, not hot.
Using a handheld mixer, beat in the sugar, salt, and vanilla until smooth. Add the eggs and yolk at the same time and beat until fully incorporated and smooth. Fold in the flour and chocolate chips with a rubber spatula until just barely combined. A few streaks remaining are fine.
Pour the mixture into the prepared pan and bake on the middle rack for 30 minutes or until just set and a toothpick inserted in the center comes out clean. Do not over bake. Allow to cool to room temperature before cutting into small pieces.