The Best Artichokes & Tagliolini In Rome: Nonna Betta
You must be signed in to print this content
This institution is known for their artichokes - but wait 'til you try the pasta!
Two things you
have to eat in Rome
: artichokes and pasta. If you're looking to knock out two birds with one stone, head to one of Giada's ultimate favorite destinations:
Nonna Betta
. They're known for their shatteringly crisp
Carciofi alla Giudea
(AKA: fried artichokes!) and it's well worth the hype! Perfectly crispy on the outside and velvety-soft on the inside, it's not to be missed. However, on this last visit, we found that they've got something else worth visiting for: their Tagliolini pasta.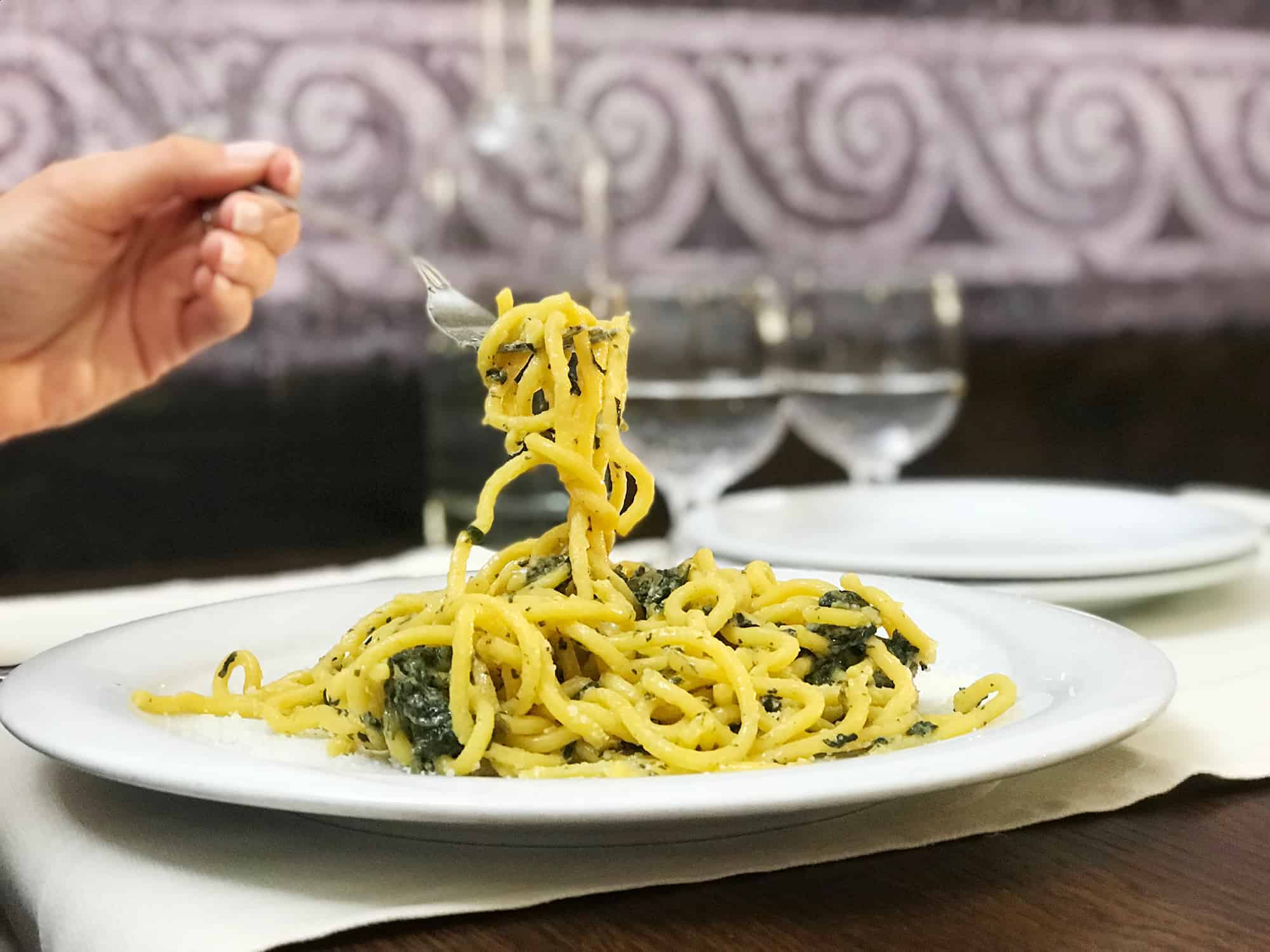 Their handmade Tagliolini with Chicory (pictured above!) is absolutely delicious. Of course, you have to round it all out with some fried artichokes or
fritto misto! 
We found that it was all best eaten family style so that we could all try a little bit of everything - it's the Giada way, after all.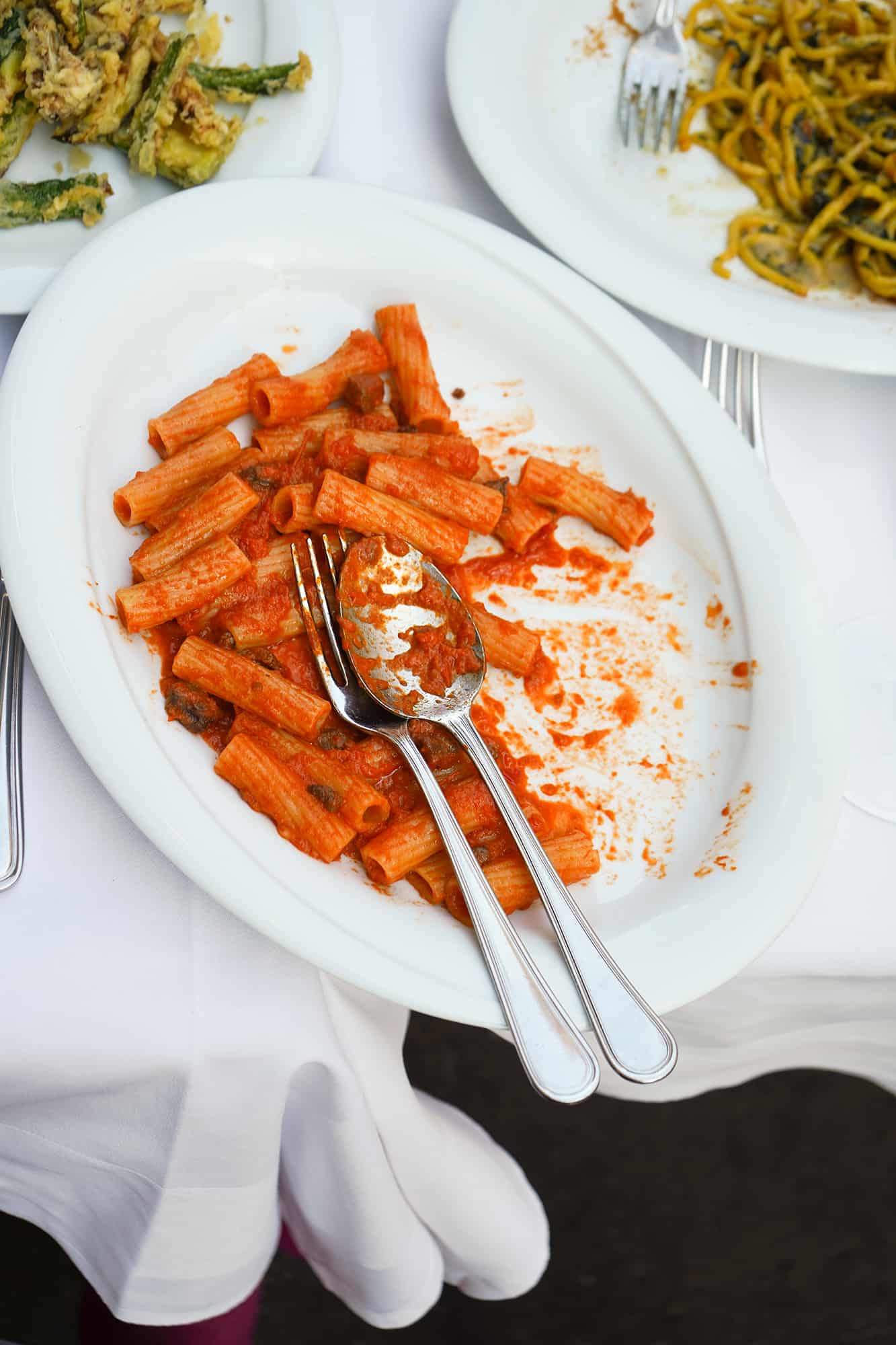 If you're looking for a restaurant in Rome that truly encapsulates what makes Roman-Jewish food so good, this is the spot we recommend you try. They make a strong effort to honor age-old traditions - for example, you'll notice there are separate menus for cheese dishes and meat dishes - this is out of respect to the Jewish rule that prohibits mixing meat and milk! While they hold old customs in importance, they also place priority on the best ingredients and seasonality. You won't find any frozen seafood or vegetables here - and you can tell how fresh the ingredients are on first bite!
---
Nonna Betta
Via del Portico d'Ottavia, 16, 00186 Rome RM, Italy
+39 06 6880 6263