Pack Your Bags! These Lesser-Known Italian Destinations Are On Our Radar
You must be signed in to print this content
Explore hidden gems with these lesser known Italian destinations off the beaten path.
There are very few 
wrong 
ways to do a trip to Italy. With such a multitude of amazing regions and cities to visit all over the country, you can make the visit anything you want it to be. While we adore vacations to the "main" cities like Rome, Florence, Venice and Capri, it's the under-the-radar places that always tend to steal our hearts. Overgrown alleys, old-world villages overflowing with charm, unique small towns with local culinary specialties, beaches far away from the main tourist spots - those are the lesser known Italian destinations scenes that make a visit magical.
We've been itching to get back to Italy, and these are the regions that have been calling our names.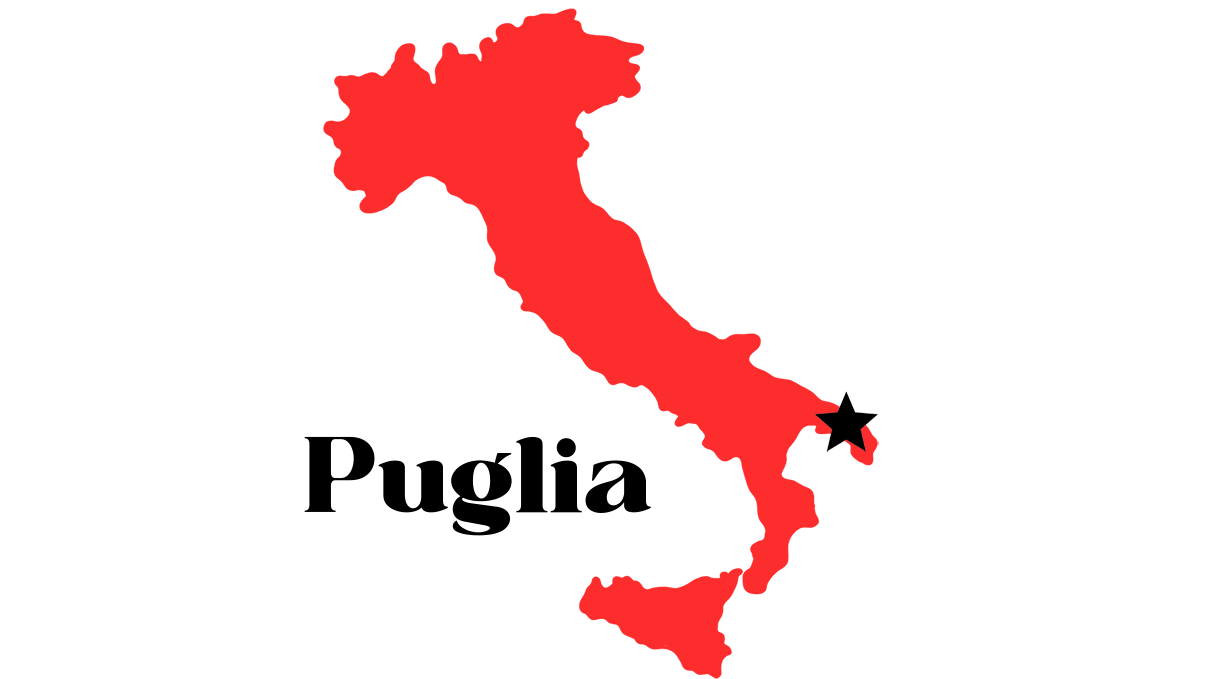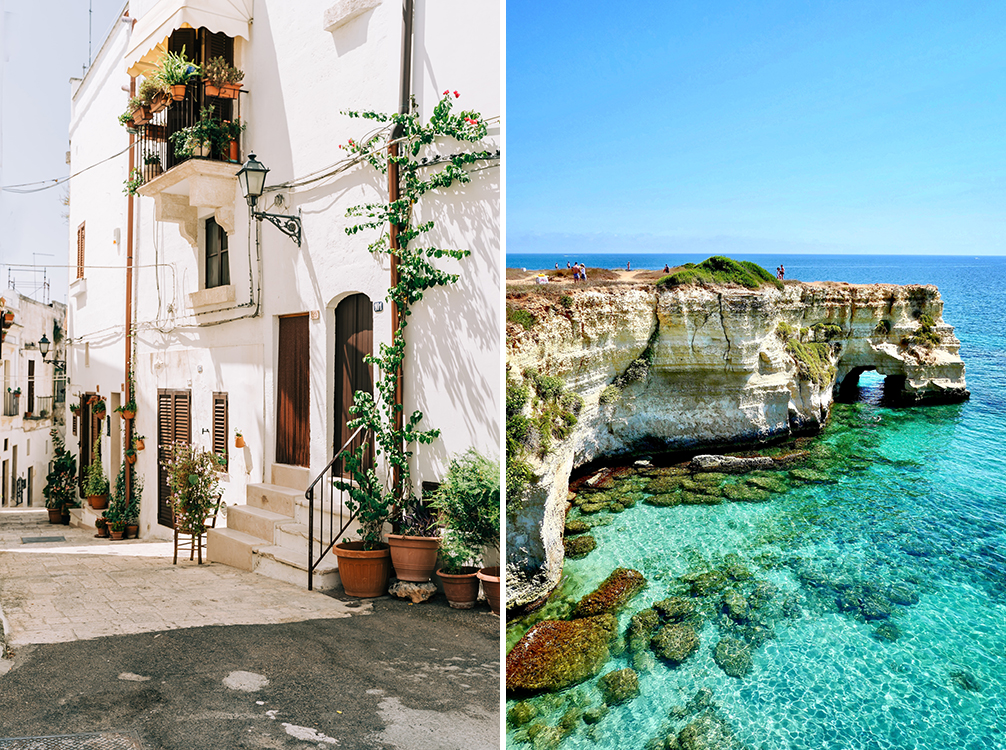 Photo Credit: Gabriella Clare Marino and Massimo Virgilio
Puglia - the heel of the boot!
This coastal region of Italy embodies the philosophy of
il dolce far niente -
the sweetness of doing nothing. Life moves a little more slowly in the seaside community of Puglia. Many shops are closed in the early afternoon for long breaks, so indulge in the slow languid lifestyle and head to the coast - which, by the way, is massive. The coastline stretches for 500 miles down the Adriatic sea. Between crystal blue water, tons of natural rock formations, cliffs and caves, every beach has something different to see.
Puglia has so much more to offer than just beaches, too. Unique villages span the region, each filled with quaint Italian scenes everywhere you look: chatting nonnas, picturesque alleys, tiny Piaggo Ape trucks and beyond. Get your camera ready - your travel diary will be filled to the brim with charming vignettes!
One of the most recognizable regions in Puglia is Alberobello due to the Trulli houses: stone huts that were built in the 17th century as shelter for farmers and workers. The Trulli houses in Alberobello are so distinctive and special, they've been deemed a UNESCO world heritage site. These huts are most populous in Alberobello, but they've been built all across Puglia. Trulli houses are decorated in delightful ways for holidays: expect to see them topped with pumpkins in fall, and covered in swags of garland and lights in December.
Don't worry, foodies - it's not all beach-going and sight-seeing. Puglia has tons of local specialties that are worth the trip alone. Puglia is the birthplace of burrata cheese - AKA, rich
stracciatella cheese
in a mozzarella casing. It's an incredible region for olive-growing, as well. The beloved
Bella di Cerignola olive
(the largest olive in the world!) is grown in Puglia, and it's pressed into some
phenomenal olive oil
. Crispy
Taralli crackers
hail from Puglia, and bread in general is one of the region's most famed products. Orecchiette pasta originates from Puglia, and one of the most common dishes is
orecchiette with broccoli rabe
. The list goes on and on - it's a must-visit destination for the food lover.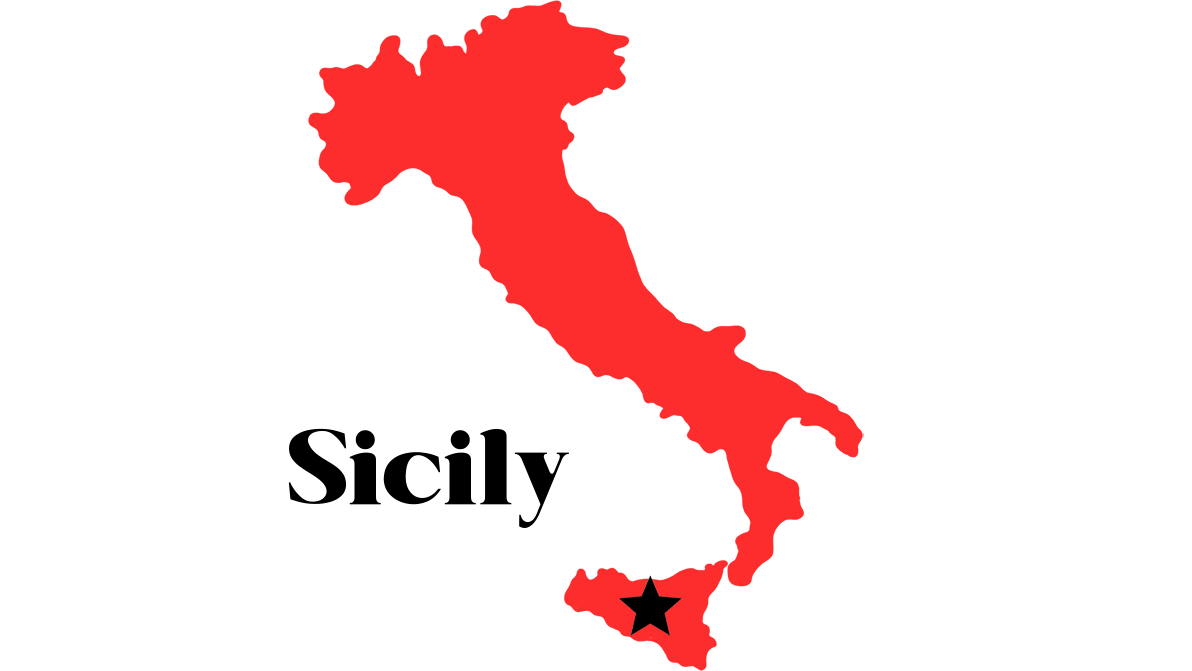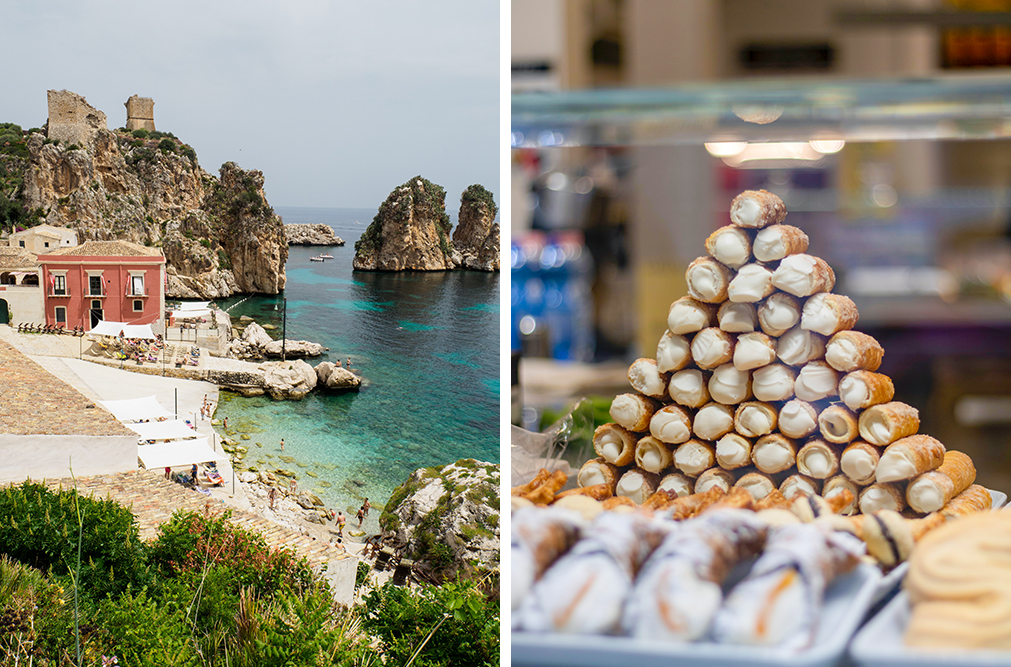 Photo Credit: Flo P and Adrian Balasoiu
Sicily has a culture of its own entirely: locals will be the first to tell you that they're not Italians... they're Sicilians!
The biggest island off mainland Italy, Sicily is completely unique to the rest of the country. It's a vast and spanning region, with tons of differentiating cities, landscapes and beyond. It's just as well-known for exceptional luxurious beaches as it is for dramatic castles, cliffs and sweeping vistas. Giada has said for many years that
Sicily is the number one most underrated destination in all of Italy
.
Sicily's capital is Palermo, a lively city filled to the brim with rich culture and history. It's a dizzying and vibrant maze of a city loaded with street markets and vendors, and what really makes it special is how genuine and authentic it is. "Sicily is the undiscovered part of Italy that people don't go to very often. The government doesn't spend as much money in tourism there, but it honestly has some of the best food and the best farmers' markets," Giada explains. 
Sicily goes well beyond Palermo, too - fishing town Cefalu, beautiful oceanside Taormina, the majestic Mount Etna - there are countless places to visit.
Something that connects all of Sicily together as a whole is the unique cuisine. While still very Italian, it has Arabic and North African influences as well. "They use different spices and lots of cinnamon," says Giada. 
Sicily is also known for abundant fresh seafood, and bright vibrant flavors in general. Regional specialties include
eggplant caponata
,
arancini
,
pesto alla trapanese
(our personal favorite spin on classic pesto), pasta alla norma and beyond. As far as desserts go, Sicily is particularly famous for cannolis, which can be found freshly made all over the region. Granita is another classic creation of Sicily,
with a really interesting history
to go along with it. The region has loads of agricultural prominence too - Sicily is celebrated for their
pistachios
,
olive oil
,
herbs
and beyond.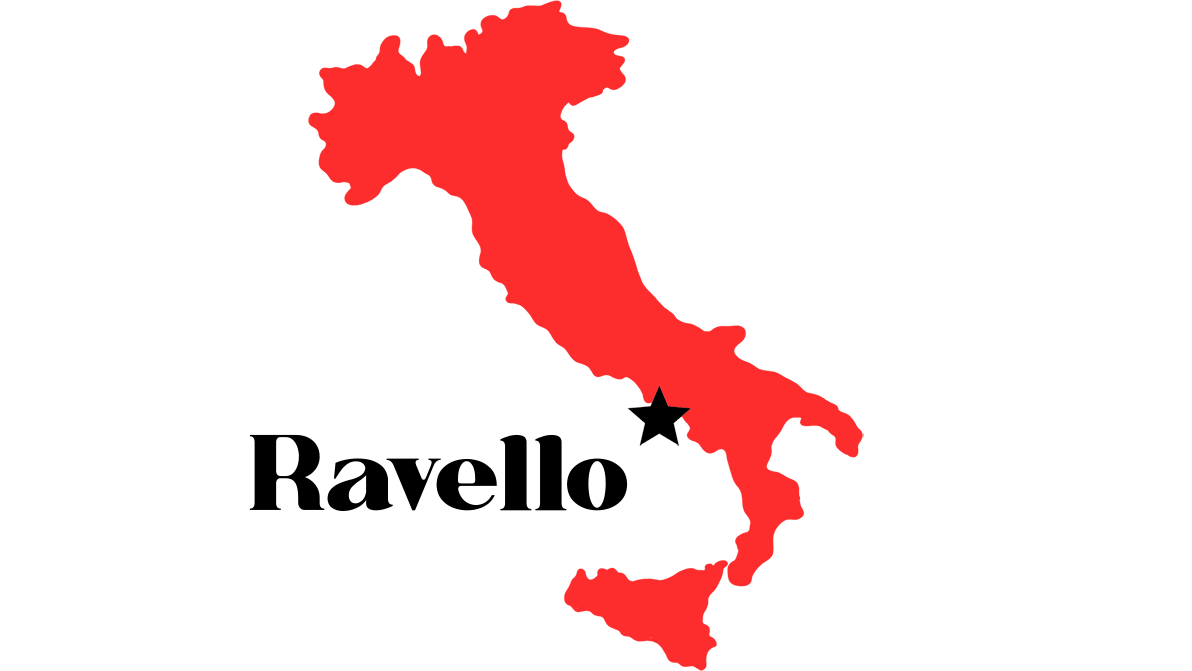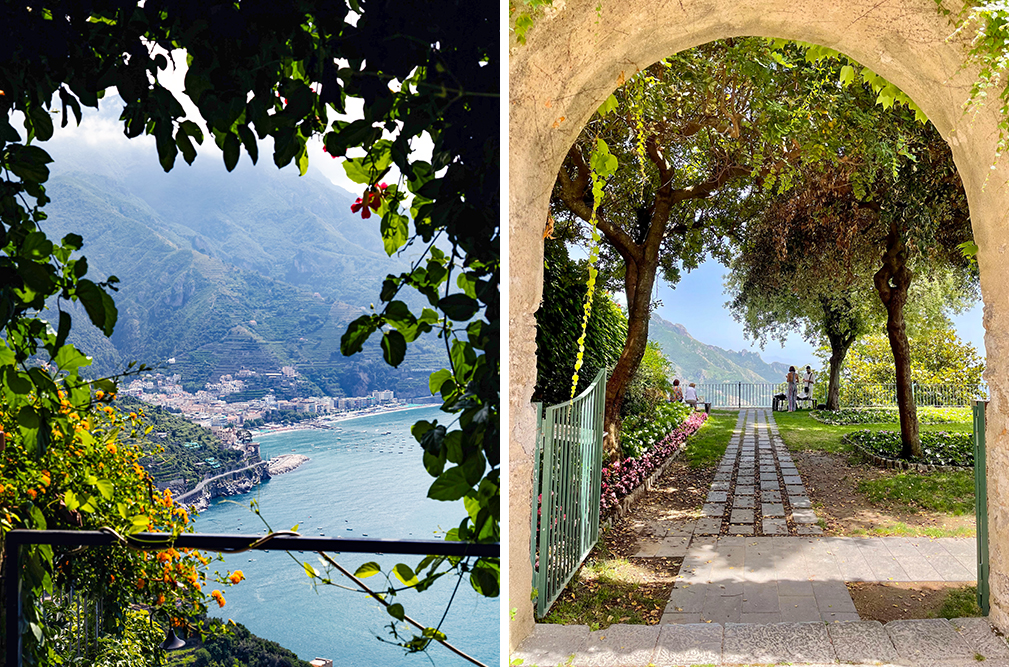 Photo Credit: Tamara Malaniy and Despina Galani
Right between Positano and Salerno is a little slice of Italian paradise: Ravello.
When people think of visiting the Amalfi Coast, they think Positano. However, there are numerous little towns along the coast... ones that aren't nearly as crowded as Positano, at that! 
Ravello is a hidden gem. It isn't the destination for a classic beach vacation, as the town is high above the ocean - as a matter of fact, there is no beach access at all. However, the height of the cliffside town makes for jaw-dropping sweeping views of the Tyrrhenian sea and coastline. It also might provide a bit of relief after a visit to Positano and needing to walk up and down so many flights of stairs to get to the beach.
Because a trip to Italy has so many sights to see and things to do, it's always an amazing and enriching vacation, but not always the most relaxing one. Ravello is the antithesis - it's absolutely perfect for a relaxing getaway. The leisurely days can be spent walking up and down the most quaint streets lined with boutiques filled with artisan products and handcrafted ceramics. Great restaurants, beautiful places to stay, lush gardens to stroll through (Villa Cimbrone and Villa Rufolo are both must-visits)- it's a magical place.
Many head to this spot for a day trip, but we suggest to embrace a bit of the slow vacation life and stay for a night or two in order to fully experience it. A trip to Ravello can be a much-needed bit of respite in a long vacation to Italy full of hustle and bustle.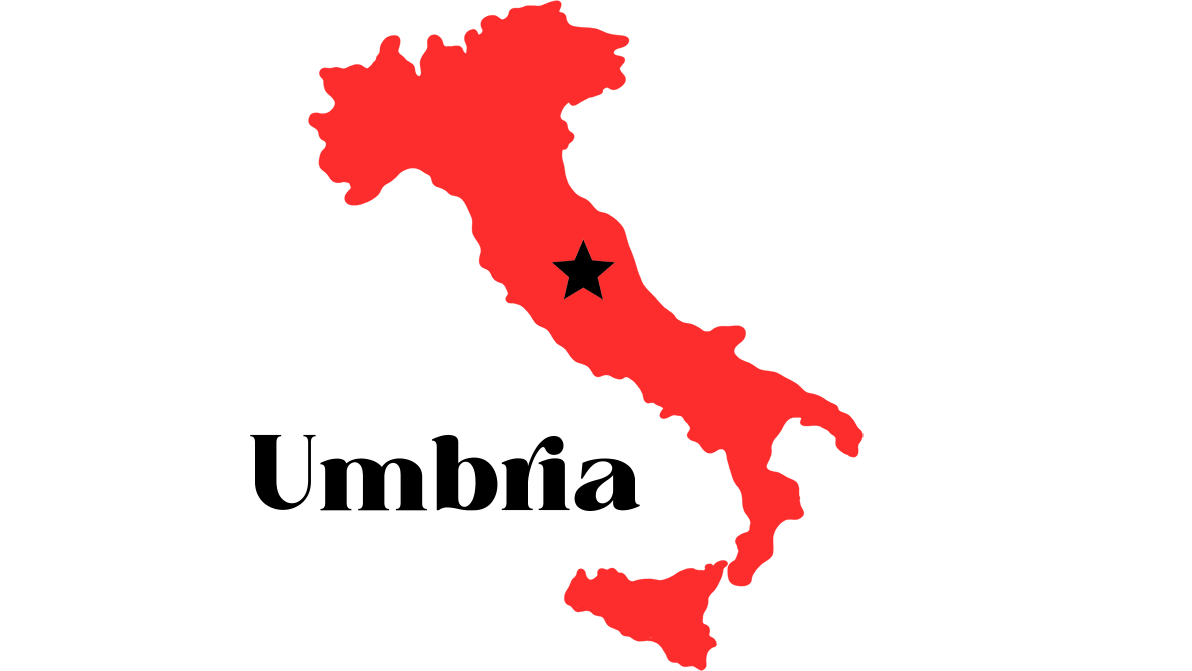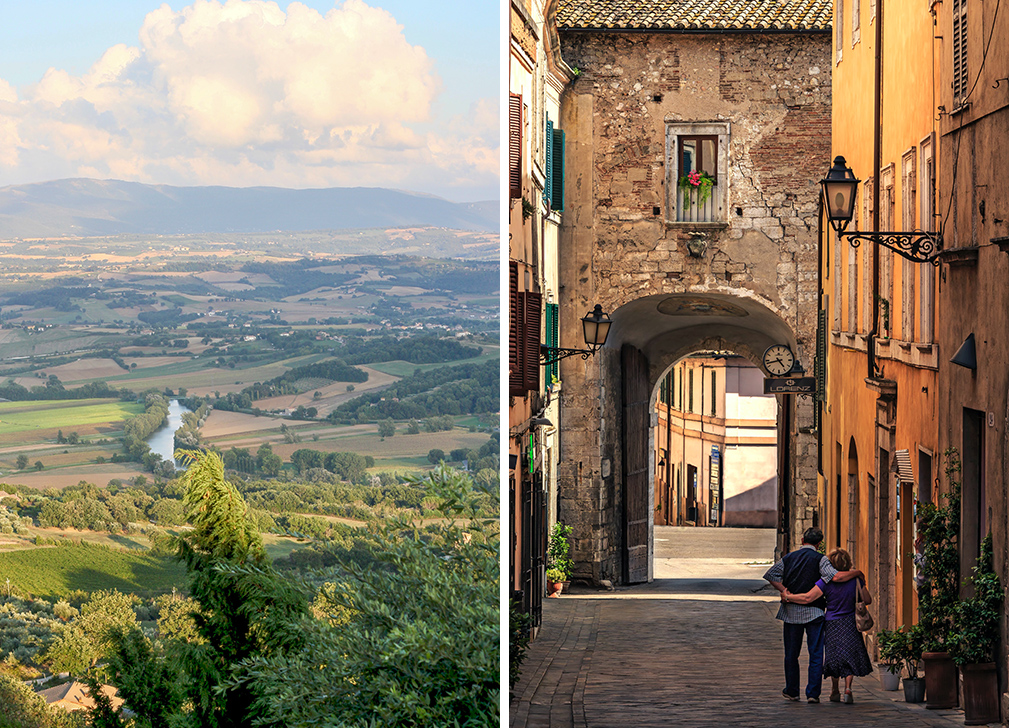 Photo Credit: David Tip and Sterling Lanier
Visit Italy's Green Heart: Umbria!
Right in between Florence and Rome, Umbria is a convenient stop to visit while checking out Italy's most famous cities. It is often compared to Tuscany, with similarly delicious culinary delights to be tried and a beautiful natural landscape, but with a few key differences. Umbria is a much less popular destination than Tuscany, resulting in less traffic, fewer tourists, and it's overall a more affordable destination. Many believe it to be a more "authentic" small-town version of Tuscany, without as many establishments geared toward tourism.
Umbria is often called "Italy's Green Heart," due to the lush natural beauty. Scenic forests, picturesque rural countrysides, lakes and beyond, it's the epicenter of outdoor activities in Italy. If you're looking for a hike, this is the place to do it!
There are many towns to visit in Umbria, none of which are particularly large cities - Perugia, Assisi (the most popular Umbria destination), Orvietto, Gubbio, Spoleto, Bevagna and beyond. Every town has something unique to offer, and all are worth a visit. 
Food-lovers will relish a trip to this region, because Umbria is renowned for many local specialties. Sausage, truffles, mushrooms,
farro,
cheese, wine,
olive oil
and beyond... it's a gourmand's dream. Food events are hosted year-round, from the famous
Eurochocolate fair to truffle markets and more
- so plan accordingly, and enjoy all that the Italian countryside has to offer.