Why Giada Says You Need To Visit Sicily, Italy
You must be signed in to print this content
Sicily is often left out of Italy-goers' itineraries in lieu of Florence, Rome, Venice and the like - here's why Giada thinks you need to visit Sicily, and where you need to eat!
Sicilians themselves will be the first to tell you they're not Italians - they're Sicilians! The big island just barely touching the toe of Italy's boot has its own culture - many of those being very Italian, but with other influence that makes it so unique. "What distinguishes Sicilian cooking from other regions is the North African influence," says Giada. "They use different spices and lots of cinnamon. And in Sicily they do a lot of frying."
Giada has a strong opinion about Sicily, and one that's very favorable at that- she believes it to be one of the most underrated destinations in Italy. Of course, Sicily is a big place made up of many regions - you can hang out on some of the most beautiful beaches, or explore some Game Of Thrones-esque castles up on dramatic cliffsides. From Palermo to Catania, there's so much to explore in Sicily, and it's worth a visit in your lifetime - especially if you're enthralled by Italian culture. It's even the homeland to Giada's Nonno Dino's favorite dessert: Cannoli Siciliano.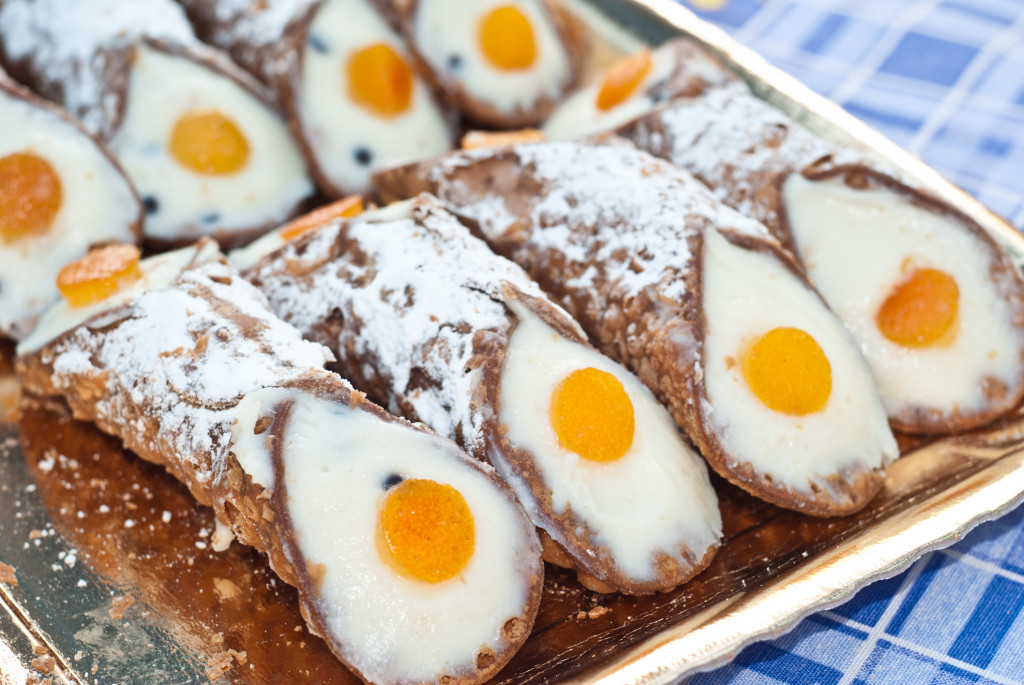 "Sicily is the undiscovered part of Italy that people don't go to very often. The government doesn't spend as much money in tourism there, but it honestly has some of the best food, the best farmers' markets," Giada explains. Giada's cousin Luigi (who has given us some great
insider's scoop
to Italian food in the past!) has three amazing eateries in Sicily he recommends. Read on for his De Laurentiis-approved picks!
---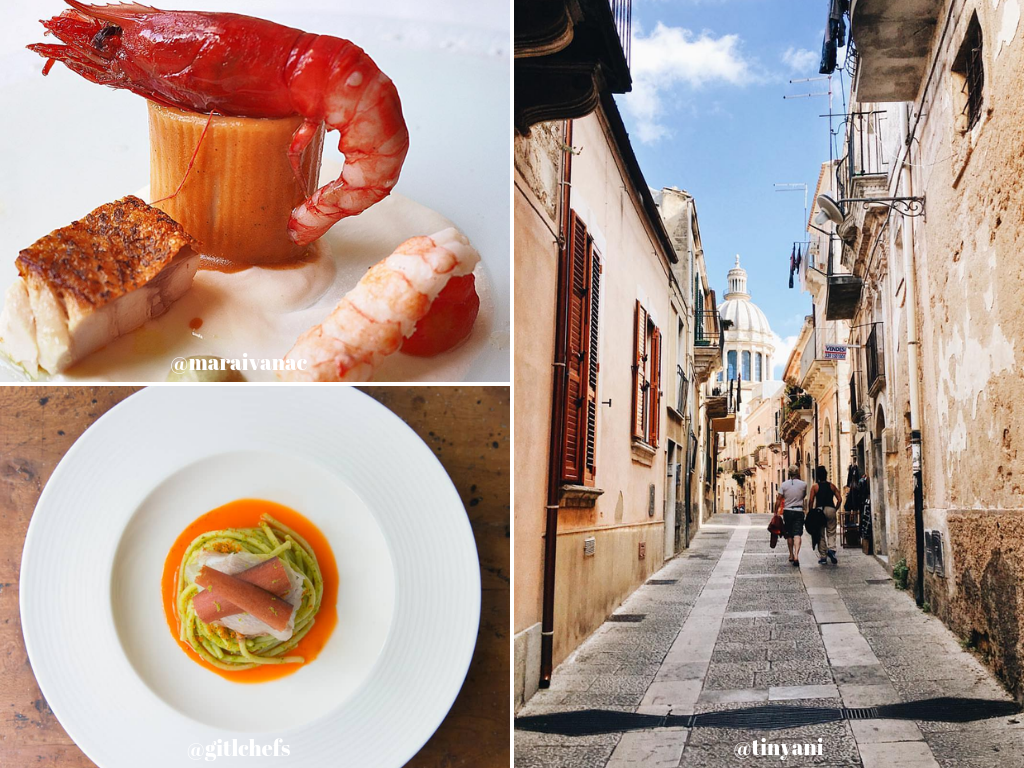 Duomo
Via Capitano Bocchieri 31

, 

97100, Ragusa, Sicily, 

Italy
Chef Ciccio Sultano is at the helm of this baroque but classy kitchen in Ragusa, Sicily. He employs an inspired use of local ingredients and a mastery of wine that all comes together in his tasting menus complete with wine pairings. This is a truly incredible spot for a non-intimidating fine-dining experience that captures the essence of Sicilian cuisine.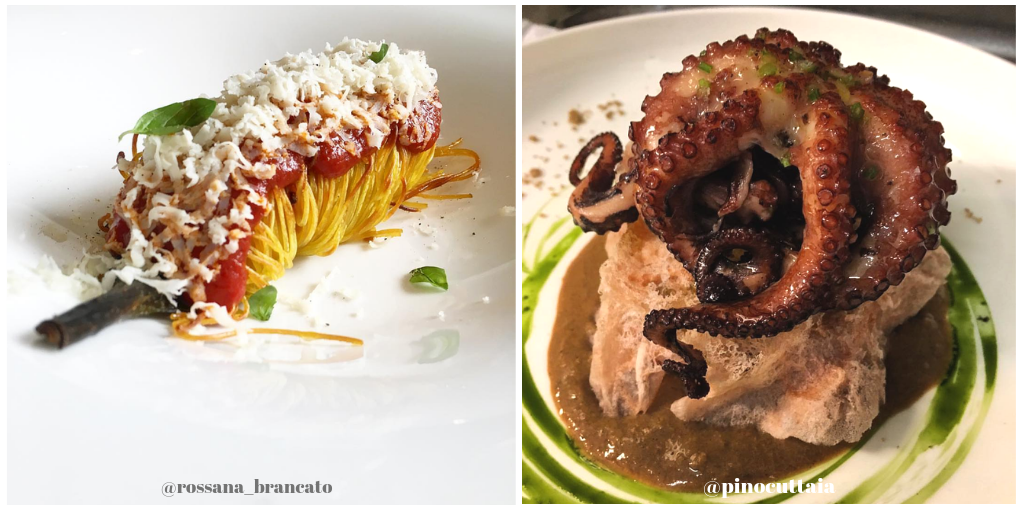 La Madia
Corso Filippo Re Capriata 22

, 

92027, Licata, Sicily, 

Italy
According to Giada's cousin Luigi, this is one of the 
best 
seafood restaurants - hands down. It's a long journey to get to this restaurant, but worth the trek!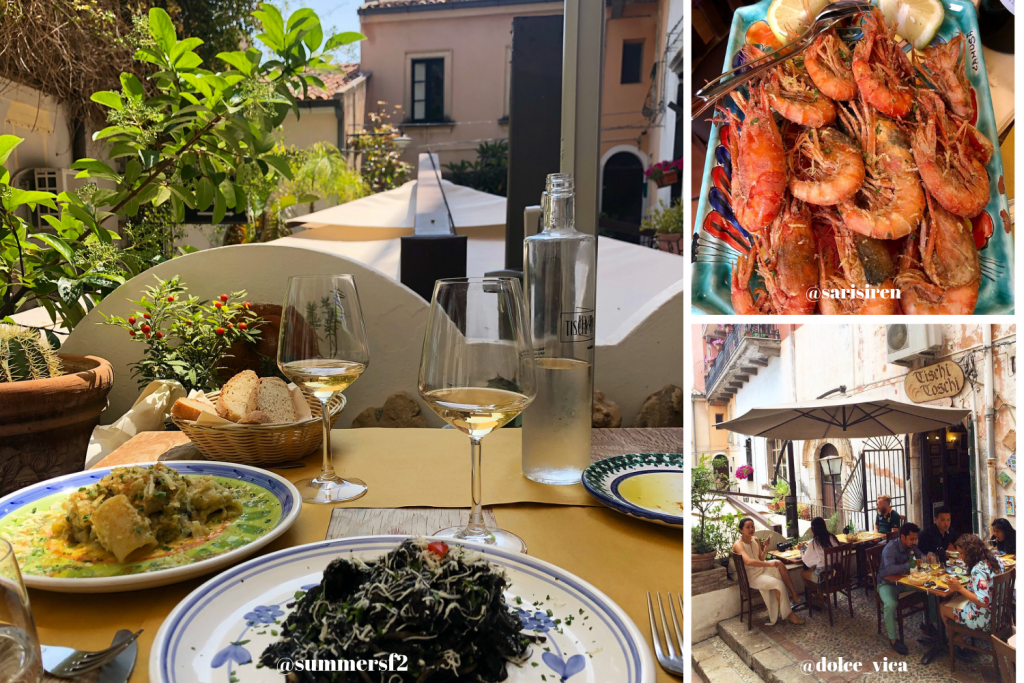 Tischi Toschi
Via Francesco Paladini 3,
98039, Taormina, Sicily, 
Italy
This excellent trattoria, tucked away in a plaza away from large crowds, is a cozy reprieve. With a great atmosphere and menu, it's a perfect little spot for lunch. It has been awarded by Gambero Rosso, an acclaimed Italian food and wine magazine.