Recreating 4Leoni's Famous Pear Pasta
You must be signed in to print this content
Make the famous 4Leoni pear pasta you've been dreaming about right at home!
If you know, you know - when you visit Florence, you head to Trattoria 4Leoni and you get the pear stuffed pasta. It is simply what you do.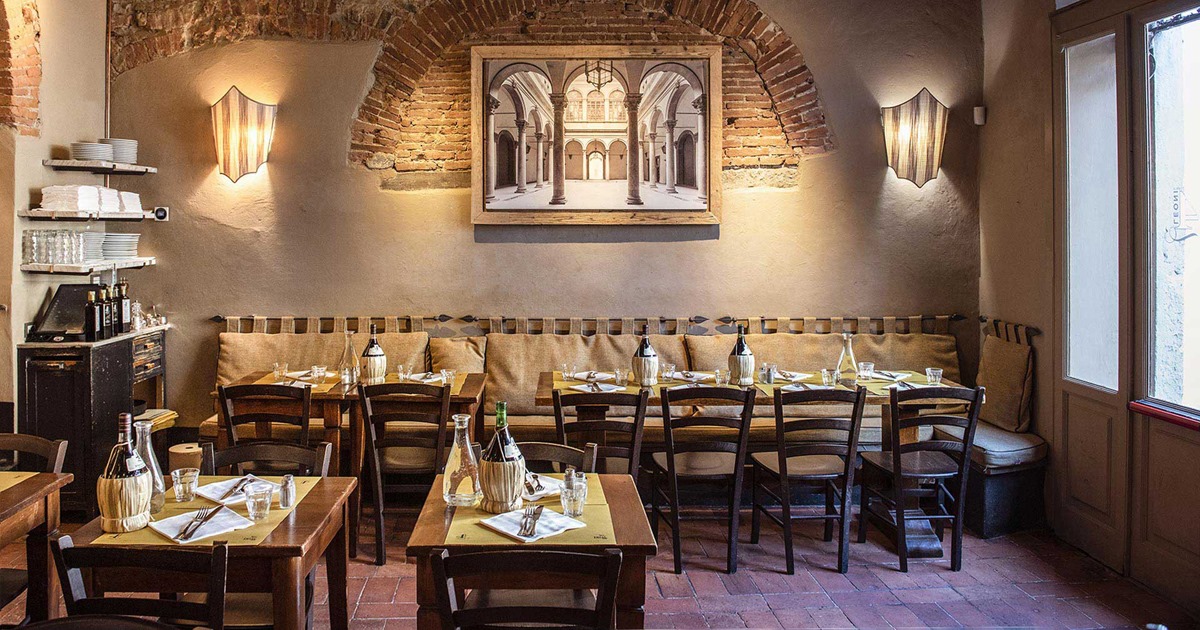 Photo from 4Leoni
This little restaurant is representative of quintessential Trattoria-style dining: a bit rustic, a bit chic, exposed brick everywhere, this charming and cozy spot serves up incredible Italian food that bridges the gap between casual and fine-dining. This family-run spot is most famous for one dish in particular: their
Fiocchetti di pera in salsa di taleggio e asparagi. 
AKA, Fiocchetti with pear and cheese in an asparagus sauce.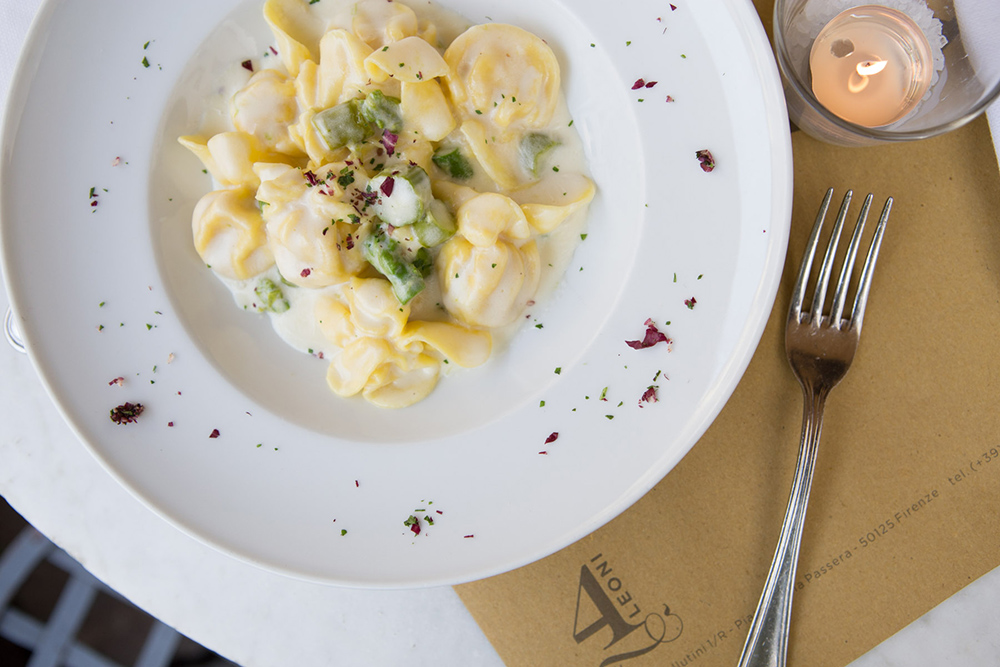 Photo from 4Leoni
"Fiocchetti" translates to "bows," and the little stuffed pastas look like little satchets or pouches. The beauty of them is that all you have to do is pinch the tops together - no need to make anything look perfect!
We decided that since we daydream about this pasta 
quite 
often, it was time to make it happen in the home kitchen. Using
Giada's tried-and-true pasta dough
, a delicious filling of cheese and pears, and the creamy bechamel with asparagus, it hits that perfect balance of savory with a touch of sweet.
Is it exactly the same? Well, we're still dreaming of the day we get to go back to 4Leoni and eat it to compare notes - but this recipe with a glass of Tuscan white wine is absolutely delicious, and always a hit.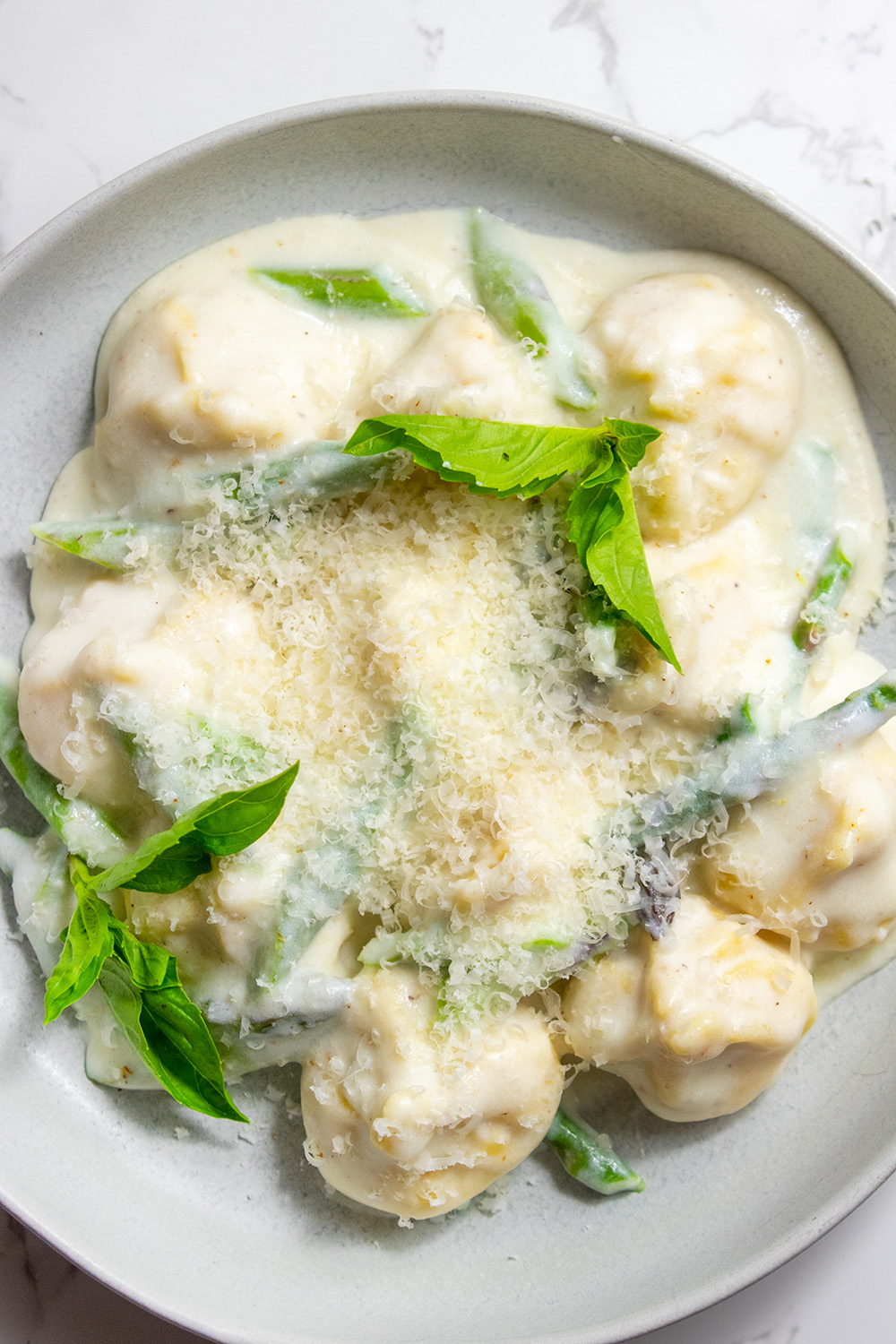 It's dinner-party friendly, too! Make the stuffed pasta ahead of time, and you can keep it on a semolina flour-coated baking sheet in the fridge until it's time to cook them up. It's sure to be a hit every time.
Tap below for the recipe for our version of the 4Leoni pear pasta!